Lumia 920 stock arriving at Clove, Expansys on January 8th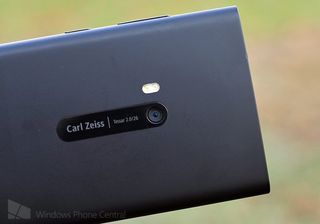 UK retailer Clove has announced on their blog that the Lumia 920 will be available once again on the company's website. The Windows Phone has been absent since late last year due to either high demand or lack of production on Nokia's part. We've been keeping close tabs on availability in a number of markets since the handset was announced back in September.
Should you be looking at an unlocked version of the flagship Nokia Windows Phone, be sure to check out Clove for more details. The smartphone is listed for £520. As well as Clove, Expansys is also expecting the Lumia 920 in the next few days, but is listed for £575 (both prices including VAT). The price is quite a leap for a smartphone, but with current demand we don't see this changing for a while. Multiple colours are available at both sources.
Source: Clove (opens in new tab), Expansys; thanks, riffraffy, for the heads up!
Rich Edmonds is Senior Editor of PC hardware at Windows Central, covering everything related to PC components and NAS. He's been involved in technology for more than a decade and knows a thing or two about the magic inside a PC chassis. You can follow him over on Twitter at @RichEdmonds.
Expansys (USA) says that the CP-600 cases I ordered back on Nov. 10th are supposed to finally be in stock in the next few days too. Too bad my wife has already dropped her white 920 twice and put two black colored dents in the corners and I've already scratched the frak out of the oleophobic coating on my black model.

WPCentral: the edit button on comments doesn't work in chrome.

You can find cheap and nice soft covers on eBay, I ordered one while I wait the original one.

I use ie 10. On Linux or windows xp, I use firefox

>WPCentral: the edit button on comments doesn't work in chrome.
It doesn't work in IE unless you refresh the entire page, find your comment, then press edit.
Try refreshing the entire page with Chrome. Let us know if it works.

I won't lat that spyware Chrome on my PC anymore.

I was so tired of waiting for Lumia 920 here in Czech Republic so I ordered 8X, will be home on Monday.

Your choice... would you do the same thing with a car?

Actually yes, If the manufacturer is not able to supply it.. I won't wait forever you know. Besides, Vodafone said that they may not have Lumia 920 at all.

Just revived words from 3 Sweden today....four weeks....FOUR WEEKS! That will put my patience to the test and passing a two month waiting... im not sure I can wait that long.

I was whaiting on 3 sweden as well, finally had it and whent to Elgiganten and switcht to Halebop.

i hate to be a broken record but why oh why that Nokia advertise soo much about yellow lumia 920 yet there are no stock to be found....neither site have a estimate for yellow lumia 920 i'm really getting tired of waiting...but i've waited for so long already....it's driving me crazy can someone explain to me why they don't have yellow? man...this sux sorry for the rant

i just want it in latin america... thats it

Just notice that there's "NOKIA | Carl Zeiss" on the camera lens of my 920 instead of "Carl Zeiss | Tessar 2.0/26"

Going onto 7 weeks of waiting. Even emailed Stephen who said that stock issues were being resolved...that was almost three weeks ago now. About to pull the trigger on an HTC 8X or jump back to my iPhone alltogether.

Does anyone here know if nokia 920 unlocked phone will work on sprint network. My friend wants to know. Any videos out there showing using sprint

Easiest option tbh is to buy the phone from phones 4 U then unlock it yourself only cost £5 for the silly code to get it on the network I want :)

Can you confirm which service you got it unlocked from for £5? Thanks!

I'll add to that saying it costs £460 from them plus the 5 got it cheaper then clove or expansys who tbh took the mick

Ive been waiting for yellow lumia 920 ever since it became "available" here in silicon valley. Why cant AT&T nor Nokia give any indication when its coming so I dont need to check everyday. At least give me my 7.8 for my 800.

These prices are way too high. I picked up a Lumia 920 from EE on PAYG for £320 with free wireless charger and wesc headphones and then unlocked it for £35 from FoneFunShop. Risky, but it worked for me.

Can u explain how unlocking works? What is the risk?

Can u explain how unlocking works? What is the risk?mist

This is a joke on everyone world wide. Nokia must only be making black and white versions of the 920. Att has not had a yellow or cyan version for 6 weeks.
Windows Central Newsletter
Thank you for signing up to Windows Central. You will receive a verification email shortly.
There was a problem. Please refresh the page and try again.