Why Nokia's Lumia 930 is still a great Windows phone in 2017
The Lumia 930 is now three years old. How well does it hold up in 2017? You might be surprised.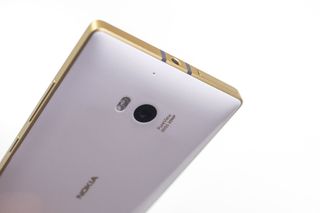 It's not like we're getting any new Windows phone hardware right now, so I thought it'd be a good idea to go back in time and re-review one of my favorite Windows phones, the Lumia 930. I've rocked many Lumias in my time, including the 925 the 1520 and of course, the 950. But my all-time favorite Windows phone is the Lumia 930. So after three years, how is it holding up?
Lumia 930 tech specs
As a phone from 2014, its specifications on paper aren't going to impress. Still, it's by no means a badly spec'd device, even by today's standards.
Windows 10 Mobile
2GHz quad-core Snapdragon 800 processor
5-inch AMOLED 1080p display with Corning Gorilla Glass 3
2GB of RAM
32GB of internal storage (no microSD)
20MP PureView rear camera with ZEISS optics and dual LED flash
Qi wireless charging
2.420 mAh battery
Size: 137 mm x 71 mm x 9.8 mm
Weight: 167 g
nano SIM
Design and hardware
The Lumia 930 holds up tremendously well design-wise, especially if you've looked after your device. The trend of metal and polycarbonate is still a popular one among hardware makers in 2017, so the 930 doesn't look dated. What's more, the Lumia 930 was available in several colors, including the usual crazy bright green and orange, as well as a more sensible white or black.
My original Lumia 930 was all black, which looked pretty professional and stealthy. I also ended up switching to a white and gold Lumia 930, which I think looked even better. I still have both my black Lumia 930 and white and gold Lumia 930, with barely any scratches or marks on either of them. There are a couple tiny chips here and there in the metal chassis on the gold one, likely due to a few drops during the time I was using it as my primary phone, but they still look and feel top notch.
Moving around to the front of the device, we're rocking a five-inch 1080p AMOLED display, which is still incredible to look in 2017. It may not be a 4K display, but at five inches 1080p is more than enough. And it's an AMOLED display so colors pop and blacks are pure. It really is still a great display, and it's one that I continue to enjoy using to this day. It even supports super-sensitive touch, which allows you to use the display with gloves on. The Lumia 950 doesn't support this.
Since the display is only five inches, the Lumia 930 is incredibly manageable. I can use this phone with one hand with ease, something that can't be said for the more popular 5.5-inch display size of 2016 and 2017. I actually prefer the 5-inch to 5.2-inch display size over the much larger 5.5-inch and 5.7-inch that hardware makers seem to opt for these days. It's refreshing to go back to these "smaller" phones while maintaining the same experience. I really do love how Windows 10 scales so well.
I also love the fact that the Lumia 930 features capacitive navigation buttons rather than on-screen buttons. I really dislike the on-screen buttons trend going on right now, and much prefer having them as dedicated buttons below the screen. Since this is a five-inch device, you want to make the most of the screen real estate you have, so having the buttons off the screen makes sense.
Something that doesn't hold up well on the Lumia 930 in 2017 is the old micro-USB charging port. Back in 2014, this was fine, but in 2017 it really is old and slow. I don't even have many micro-USB cables lying around anymore, making it somewhat of a hassle when I want to charge the phone. What's more, charging takes forever compared to a more modern USB-C powered device. You definitely want to remember to put your phone on a charger before you go to bed if you're still using a Lumia 930.
Finally, let's talk about the camera. I'd say the Lumia 930 camera is still a very capable shooter in 2017. If the 930 was your only phone, you wouldn't be disappointed with camera results. Nokia, back when it was building Windows phones, was the king of camera smartphones, and that legacy echoes on in 2017 with the 930. I also really like the two-stage camera button, something that you still don't see on many smartphones these days.
Software and performance
Windows Phone 8.1 rocked on the Lumia 930, so when the original Windows 10 Mobile launch came to older handsets, it was shocking to see how poorly optimized and buggy the software was on devices that originally shipped with Windows Phone 8.1. I admit, during the first six months of Windows 10 Mobile being available for the Lumia 930, things were pretty rough. Now, with the Creators Update, things are so much better.
No longer does the phone run hot for no reason, and no longer does the phone randomly reboot. Microsoft has improved most of the issues the Lumia 930 suffered from with the original Windows 10 Mobile launch, making for a much smoother and better-performing phone with Windows 10 and the Creators Update. Although it's still not "as fast" as Windows Phone 8.1 was, it's still pretty great and definitely bearable.
I find apps load fast enough for a Snapdragon 800 device, and they look great on the 1080p AMOLED panel. I definitely recommend upgrading to Windows 10 Mobile if you're still using Windows Phone 8.1 on a Lumia 930. A lot of the new Universal Windows Platform (UWP) apps run better than older Windows Phone 8.1 apps, which technically means the phone runs faster when UWP is in play. Apps such as Twitter, Skype and our Windows Central app run much better.
That can't be said for other apps. A lot of Windows Phone 8.1 apps take a second or two longer to load up Windows 10 Mobile. I still think it's worth the upgrade, though, just for the newer, less-likely-to-be-pulled UWP apps.
Battery life is a different story. Microsoft was able to bring standby time back up to what it was on Windows Phone 8.1, at least for me. But battery during use still isn't as good as it could be. Perhaps that's because the battery in my Lumia 930 is now aging, but it definitely doesn't hold a charge for as long as it used to. It's not bad for me, I can still get through the working day, but there is some battery drain there.
Final thoughts
The Lumia 930 still holds up surprisingly well in 2017. With improvements being made to Windows 10 Mobile in the Creators Update, the Lumia 930 performs almost just as well as it did when it first launched. The camera is still great, the display is still tremendous, and the design is still the best of any Windows Phone ever released, in my opinion anyway.
While I might not recommend that someone buy a Lumia 930 new today (I don't even think you can anymore anyway), I'd definitely recommend one used, especially if you're on a tight budget and want to upgrade from a Lumia 630 or even a 920. For most Windows phone users, the Lumia 930 is still a great device, and it's one that I still love dearly.
Get the Windows Central Newsletter
All the latest news, reviews, and guides for Windows and Xbox diehards.
Zac Bowden is a Senior Editor at Windows Central. Bringing you exclusive coverage into the world of Windows on PCs, tablets, phones, and more. Also an avid collector of rare Microsoft prototype devices! Keep in touch on Twitter: @zacbowden.
Are you kidding ? Man..my Lumia 1520 with the 3400mah battery is a better phone than that 930 with the pathetic 2500mah battery in 2017. and it is barely hanging there against the Android juggernauts. Why you don't talk and write about what MSFT got planned in the software and hardware sense besides selling Samsung Galaxies on their stores!!!??!?!?!?!??

No disrespect, but back in time the lumia 930 was a flagship phone. So i guess the comparison that he made is between two flagship phones

Right, because it all comes down to battery sizes and nothing else!!!!!

I'm holding out for a 9" battery.

You're holding out for a 9"? It's not how long it is. It's the thickness that counts.

You are comparing the massive size of the 1520's battery to the physically much smaller 930? You could have picked something else to make your point. Battery is just silly.... Apples and oranges.

930 Physically thicker than 1520...then why not battery?..

Agree with others, battery was a poor choice. While I don't discount battery life, just like the article said in most cases the 930 (or 929 in my case) will get you through the day. More than enough. Where these phones do excell is their flagship spec (for their day) which allows them to run incredibly well, even today, with much more modern software than the device was deisnged for. Icon (929, US vzw version of 930) performs *very* well, especially given it's age. In fact I dare you to find an android, from that era, that performs as well and is as throughly updated in terms of user experience as the 929/930. You seriously won't find it. You'd have to be on apple to be getting as good a experience from a 2014 phone (iPhone 6, original).

My 2014 Droid turbo finds your final comment amusing.
And it still has great battery life after all of this time to boot.

sorry mate I disagree cant remeber/unsure of battery so you've won that one but had both and the 1520 regularly crashed during games around 40-50% of the time and the 930 only around 10% of the time

930 \ icon is junk now. The battery is going on 3 years old and it's small to begin with. We have a bunch at work and battery issues are a constant complaint. The idol 4S with windows is light years better.

Did you think the battery would last longer than 3 years before it starts to wear dramatically? I replaced my 2 lumia 929 batteries....and I have no problem. But any phone with a 3 year old battery will show the same as your 930's at work.

Right. It's junk, even the refurbished ones unless you replace the battery but why spend money on a 3 year old phone that has a small battery to begin with. Still not good compared to idol 4s other than the camera.

And if you had a 930 and 1520 side by side, which battery would last longest? Keep in mind that the 1520 is powering a larger display. Also not everybody liked the size of the 1520 where the 930 is a great all rounder for size. Spec wise both are almost identical

You know, battery size isn't everything. My wife had a 1520 (we still have it, it's just not in use) and it was a decent phone, but it was also riddled with problems.

The worst phone I ever had. I really wanted to love this phone. It was sooo cool, pretty, sleek, powerful..... I had a 920 before that. It was painful for me to use it whenever I was using it. I have short hair and my hair above my ear would get in between the metal frame and the display and would pinch me every time! It was so slippery I had to use it in a case all the time so it was bigger and heavier and less cool. It didn't have a clock on the screen. It would heat up very fast I couldn't hold it in my hand or on my ear. When I dropped it the screen didn't crack but the digitizer did and that was a very expensive repair, only a month after I bought it, and it was in a hard case. My microphone for using skype, camera etc didn't work and they couldn't repair it so I got 950 instead, but only after months of repairs and returnings to the shop. All in all a very expensive piece of ****. I wanted to like it, but it just wasn't possible.

Absolutely love my 930, bought it NOS about 6 months ago, will do me just nicely until the Surface Phone lands sometime in 2022

I enjoyed my Lumia 930 at the time. Much prefer the 950 though.
Q: What do we know with regards to how future proof the Lumia 930/950 are? I guess the WDRT tells all in that we shouldn't have much hope.....?

what is the WRDT telling all ?

MS not updating firmware and the flash images

see what happens after Creators Update.

Love you optimism, but as Dan has said, its still on 10586, or something like it. They could have easily put the Anniversary image in there

What happen after Creator Update?

They actually get creative and put useful features in Win10M? ;)

They're not updating the images just in case users would want to roll back to 8.1.

I happily used a 920 for a while, it was my first Win Phone. I have refused to go back to Android or try iOS! But with new Win Phones just not coming out (especially here in India, the X3 or the Alcatel Idol aren't available), I've continued using the BLU Win HD LTE. The one other issue Zac missed out is that the 930 (and my old 920) aren't 4G. Even Charging isn't really an issue, what with Qi Wireless Charging working perfectly on the 920!

I currently use a 930, and used a 920 before. They may not support LTE but for sure both are 4G.

@Rafael Marcondes. LTE = 4G. I blame the providers pulling the wool over the eyes of consumers for the confusion. HSPDA or H = 3G, H+ = 3.5G - in the simplest terms. (Technically incorrect but i won't get into that).

Lumia 930 here with 4G for sure.

My lumia 930 supports 4G.

Both support perfectly 4G (LTE), maybe you bought your devices designed for other countries.

Don't get mad, that's just his thinking.

I kept my L930 as a backup. I just did a hard reset on the L930 and my L950XL after installing Build 15063.2 on both phones. I was then playing around a little bit and was quite surprised when the L930 in many cases was faster then the L950XL!
So I agree, the Lumia 930 is still a great device...

How can the 930 be faster than a 950 XL when both are on RS2?

Because it is a great device

Can't argue with that logic!

One thing that I noticed when I upgraded from my Icon to the 950 was that the Snapdragon 800 ran at 2.2 GHz where as the 808 runs at 1.8 GHz. But the 808 has two more processors running at a slower speed.

You mean the 808 has half the number of cores of 930 at lower frequency while still being faster.

The 808 is a hexacore processor, meaning it has six cores. Yes, they're technically running at a slower clock speed then the four cores in the Snapdragon 800, but that does not make the 808 a slow processor by any means. It can outperform the 800 in almost any environment.

The only thing I miss from my 930 (which is in a desk drawer now) is the build quality with its hefty aluminium body. Other than that my current 950XL beats it completely with carrier supported LTE frequencies, USB-C, QI charging, and SDCard storage.

Replaceable battery and expandable storage. The two main reasons why I switched.

Have you managed to find an official replaceable battery? I know they were hard to come by awhile ago. Haven't looked lately.

Don't forget Glance Screen and Windows Hello.

STILL AN AWESOME PHONE!!!!

They fixed the Caps Lock issue in a recent update.

hehe ya 3 years... could got on the space suttle landed on mars grew potatos started a colony came back to earth and still no new features for wp lol.

All your base are belong to us.

do it, send us a postcard

How good the potatoes on mars taste tell me when you grow them 😉

I have the 930 and the 950. I prefer the 950. Better screen and very light.

I'm still using my 730. With a 6 MP camera which performs better than those 10MP android phones 😄 . And also it has a beautiful OLED Display.

You really stole my words there. I use a Lumia 735, and its an absolute beauty. The camera is simply out of the world, even though its just 6.7 mp. My 2013 Lumia 720 has exactly the same cam, and I m praying MS revives it by offering Creators' update for 512 MB devices.

Which 10 MP phones are you referring to?

Yeah me too. I met this guy who spent a lot if money on an Android phone and my L730 did better taking photos in low light because of all the adjustments.

You are absolutely right. How can I forget camera on that phone? And especially photos taken during night from that phone. It was amazing.

I enjoyed the Lumia 930, and still enjoy it, even though it became my secondary phone. But i can confirm that the phone is much much better today than it was back then. I even think that with windows 10, the lumia 930 is more flawless compare to the 950 xl. No more heating, battery drainage is completely controlled now, still clicks beautiful photos.

Does it have Glance and Double-Tap to Wake? If so I might get one. Great article!

double tap yes, glance no

Yes it has double tap to wake

Funny. When 950/950XL first released it did not actually support DTtW. It was a hugely requested feature, especially those coming from the 930 and other previous models. When I first went from my 930 to day one 950XL I felt it was a step backwards without DTtW because I relied on it all the time..

What's pretty important, is that the 930 has "Super Sensitive Touch" which lets you use it with gloves in winter, while the 950's cheap screen does not.
Also, I think sunlight readability was much better on 930. The 950 looks acts like a mirror in sunlight, as if it didn't have the ClearBlack thing at all.
I purchased a 950 only because my 930 broke after warranty expired. I didn't desire that "upgrade" at all.

Super Sensitive is only on Windows 8.1 not 10.

Photo quality is worse than it was with denim...

Only a true Windows Phone lover will understand that Zac has a very serious point. I get a (virtually) new Lumia 930 for as little as 150 dollars here in India and believe you me, its an absolute steal even in April 2017. (I dont care much about 4G). Similarly, Lumia 830 with LTE goes for only 100 dollars. Even that one is quite a beauty.

I'm barely hanging over my Lumia 625, where can i get 830 or 930?

As far as I know the 930 has LTE, even my old 820 has it.

@Jord12. Depends the bands but yes the L930 has LTE ergo 4G. People need to know difference that H / H+ is not 4G.

Hey, you're right about Zac's point, I have a L930 that's 2 years old. How did you get it for 10K anyway? I couldn't find any sellers or Lumia these days here in India.

OK, from where you got that?

Still waiting "hola cortana"

I'd rather be "Hola Corona" on a beach somewhere.

I'm sorry to disagree but Lumia 930 battery is a total deal breaker. It may be just me but even when it was brand new (2 years ago for me) I was never left with more than 20 % charge in the evening. Now? More like -60 %, I actually have to charge it when I get home from work if I don't charge it in the office. Yes camera is great, screen is nice, speaker is quite loud but damn the W10 is such a let down. I have to restart it almost every day and some built in apps keep crashing.

I would agree to that. I liked the phone but two drawbacks - battery problems and it was a bit heavy.

After-sales service may replace old battery in about 15 minutes.

Many times. No worries. I use an OtterBox ...

The 930 is, from a design standpoint, my favorite out of any phone. It's also one of the few Windows Phones I haven't had and I'd still like to get one. As a matter of fact, I almost purchased a 930 over my 950 but read so many people complaining of audio issues with the WM10 update - mainly the mics. So, I decided against it. I'd love to have one, though.

Wait white and gold version 930? Btw, 930 is a very good phone, I want to see Windows hello support for it.

does it have an iris scanner?

Only a few of them were created, so it's kind of limited.

Lumia 930?I owned that phone for 2 weeks than i have to resell it was overheating than i used lumia 640xl and it was a great phone but now im using lg g4 thinking of buying 950xl but im not sure if it also overheating like 930

Im on Verizon so my upgrade path is non existant. So... still rockin' my 930 and honestly aside from a weird battery drain problem some months ago on one of the Insider builds, it's fine. I just don't run fast ring builds on it anymore. Bluetooth reliabiltiy has gotton worse but I don't think that's related to the 930 specifically.

Nope, that is the ****** windows 10

I'm still using an Icon (US version of the 930) and it's going strong. It'll be 3 years this August so I'm a little concerned about the battery but that's about it. Great phone.

Thank you Zac for your words. I am using an hateful orange 930 as my primary phone since April 2015, and due to app lack and camera bad quality I was forgottening that this is still a good phone. Even if 920 was greater in 2012! The screen is what I like most. Sometimes I just turn off lights and watch beautiful photos

All good but Nokia ruined it by not including display memory

sssh, you're not allowed to say Nokia ruined anything.
It upsets the MS haters.

HA!! I think Microsoft ruined themselves... ¯\_(ツ)_/¯

The lack of Glance is the biggest niggle for me. Having moved from a 920, the lack of a msd card is not on par with that...

every time I see that dark slab without a clock it hurts me, having a 928 besides it just adds insult to injury

I'm also still using it. It's impossible to part with such great design! My all time favorite!

Bravo!! I was really getting tired of all the negativity! My Icon is running great on Windows 10!

If you're on Verizon like me, the Icon (929, or 930) is the top of the line. It's the last high end Lumia we got, which is why I'm still using it. I got a refurbished one off of Groupon for $100 last fall. It works pretty well, but the charging is slow, the battery isn't that great (although I don't know if that is because of Fast Ring or age), and the camera isn't bad but starting to show it's age compared to my wife's iPhone 7.

I am still using a 930 as my daily phone, and I am sad to say that it will be very hard to let it go when the time comes. I think the screen on this phone is the best ever in any smartphone. It has absolutely 0 scratches after many falls over the years, the colors are very vivid and the blacks are very deep. There is no backlight on the screen. If a pixel is black, it's essentially turned off, so an all black screen doesn't emmit any light. I also loved the capacitive buttons which for me are superior to on screen, and I doubt there's gonna be new phones like that. The phone looks beautiful, sturdy. The camera is also very good (despite recent bugs with the insider builds). All in all, it is a great phone, the battery does not last as long as with 8.1, that's for sure, but still lasts a day of medium use. I love my phone and it's gonna be very hard to find another phone to replace it any time soon without compromising on lots of aspects.

Holding up as a Windows Phone isn't really saying much, mind. Its not like the platform has sped ahead without it.

If the 930 had an mSD slot I'most probably would still be using it as my main phone. Performs great on 15063, and has the perfect form factor for me. And, is rock solid.

Loving my 930 the last great Nokia with Imo the best os. No problem with the updates and it feels fluid and still looks good. I have the weird orange 🍊 lovin it 😃.

Yep. I agree with. Am still rocking the the 930 as my daily driver. Though been wondering whether to skip 950 for next primary in favour of mythical Surface Phone or what comes next. 930 still running...

I love the size of the phone, but here are my cons on the phone:
-no glance
-no LTE (HSPA+)
-no expandable memory
At the time I ended up buying It's little brother L830, it had glance, expandable memory, but a pixelated screen and a ok camera.

The Nokia iCon (929??) works great, but the battery life is still not all-day. I have a 735 that rocks (can go 24+ hours) - but no such luck with the iCon. Is there, maybe, someplace that replaces three-year-old batteries on old phones? I love my old iCon (db)

agree wholeheartedly, great phone and even looks like a surface with the metal frame ha!!!
even with the green back

I picked up the Icon a while ago to play with and it's definitely top-notch. My Elite x3 and 950 XL respectfully are amazing

Still using my 930. It is a great phone with now running 15063.2 My only problem is about the microphone issue. As many user of 930, I have one dead microphone out of the 4 microphone on the phone. So for me, NO speaker phone and no sound on video recording. Kind of difficult to do Skype unless I have my earphone.

Automatic updating of store apps seems to be broken on my 930 on this build.

Hardware issue. I had the same problem, solved by after-sales service.

Lumia phones generally have a great build quality. But if I wanna have a SD800 device, 1520 will be my choice because of its beefier battery and microSD slot. I dont know about your country, but in Iran, you can buy a Lumia 930 and a second hand Lumia 950 almost at a same price. So it is wise to buy a 950 instead of this respectable and aged 930

I forgot about this one and was looking at Icon few days ago at eBay/Amazon

MS broke my 930 since W10M killed Rich Recording!


nice review Zac..still rocking mine..can't believe it's 3 years old..only upgraded from the 925 for the extra storage..still does everything I want..great photos&video..great sound through earbuds..wireless qi charging is enough for me..happy on this windows mobile journey..

It was a big mistake dropping super sensitive touch on the 950 phones....where it made perfect sense in conjunction with the Iris scanner. I.E you could login and use the phone 100% with gloves if they'd kept it. Instead you can unlock it But have to remove gloves to actually use it

Maybe I had a bad one, but my 930 never took photos that were acceptable or at least what I had become accustomed to from Nokia. I happily traded it in, literally, for some bucks off of the 950XL and have not regretted it. I'll agree the 950XL doesn't "feel" as premium as the 930 did, but I don't care as it takes better photos and videos and does everything else I need it to do.

I loved the 930 apart from the camera as it always felt lacking compared to the 1020 camera I had before. The 950 feels slimmer in the hand which I prefer and got the balance of performance and a decent camera down. Still the 930 is a fine phone and really does show phones haven't moved on a ton since then. Not just in the Windows world but in general - Nothing that really matters is missing from the 930

930 and still going..I would like to see a 930 refresh with better specs and same design rather than a "foldable" phone.I dont want to get an android and certainly not the overpriced iphone. Too bad ms burried the lumia line and even regular consumer phones division waiting for others to make them. It would be a nice surprice if new nokia made windows phones but with the way ms killed "nokia" even if they wanted the wouldnt make it

The 930 could have easily been even better with a micro SD slot for christ's sake ! Hell, even my 830 has one ! one of the reasons I chose it over the 930 by the way. Sorry but a flagship with 32Gb storage and NO microSD has never been a real flagship to me... When you're on the go with no wifi to upload photos/videos to OneDrive and your storage is already filled by the OS/apps/images/videos, you don't want to have to uninstall/delete stuff just to make room so that you can shoot more high res videos.

I really like my Icon. I've had it over three years now and it's still running great. The battery is definitely showing its age, but otherwise it's a good phone. Being a Verizon customer, I don't have another good option, so I hope the Icon hangs on for a while.

the front cam is terrible for selfies just terrible, everything else is perfect about that phone. if only nokia truly did worked as hard on their front cam as they did the rear for quality iphone caliber selfies. i think this is one of the reasons of the fall of windows phone interested users took some selfies saw they were crap and disregarded everything else. americans are that vain , including me but as a wp loyalist iw orked hard to make do with what the 930 offered and even so far as to use an iphone on standby for selfies to complete my social media lifestyle

Gorgeous device, excellent camera and hardware overall, but the battery... Why the 950/xl weren't designed in this way, sad.

Simce the 930 is the no glance screen version of the icon witch essentially was the small version of the 1520 i can totally say " yes, the 930 still is one of the best phones this year. My 1520 is freaking amazing holding up and it still does a better then just averege job

I would be perfectly happy with my Lumia 930 if it didn't crash randomly, sometimes few times a day. Could be a hardware problem, as the phone has been factory reset and it still crashes occasionally. The phone has also been sent for repair two times as one of the mics has died twice after about a year of use...waiting for the next... BTW does anyone know how to view crash logs from the phone? I mean if that would give some hint of why the phone restarted.. Kind of hard to decide what to buy for replacement. 950 would be fine, but the "Android Land" seems tempting, as W10M marketshare is shrinking and developers are not giving too much attention for it.

I am thinking of getting one but i don't quite trust the seller on the internet. Could anyone recommend me ? I am from South East Asia btw.

be really careful they are selling fake 930s on ebay and amazon, i had to buy my gold white 930 twice over before i got a real one

I have now 950 and important differences are: Screen doesnt work with gloves ( very important for me), battery and a camera are slightly better, fast charging, glance and sd are nice too, but not crucial. Onscreen buttons are crap though

Damn, I thought Windows Phone/Win10M had hit rock bottom month's ago, with no new phones suspected for the near future and dwindling stock of existing devices, but was I wrong. With yesterdays announcement from Microsoft, and nostalgia articles like this, it feels like I'm at a funeral for a friend and Microsoft is ******* on his coffin.
I don't mind MS creating software for rival OS'es, but actually selling rivals hardware while starving their own fans, customers and guinea pigs (us Win10M users), that's just incredibly low.

Hell, even the 920 is still decent enough with W10M RS2.

How can you install RS2 on the L920?

Really cumbersome. Look it up on XDA.

Windows Central would do good if they post an article on hacking the latest builds to 920.

Might get it if I can find it for 100$. I was considering a 920 but that doesn't update to W10 so that was out. I totally forgot about 930.

I agree your phone will likely perform better with a new battery. Changed my 1520 battery 6 months ago, after the previous battery performed for 4 years. The phone works great again, and likely will for another 4 years.

there are tons on ebay right now

Surely it's not better than the 950 XL, you know, seeing how you've made this article at least twice already.

Wait, he did this before?

Something like this or very similar. I think it was to show how well it ran Windows 10 mobile when it came out.

My Lumia 1520 with 15063.2 build rocks 💪💪💪

Love my 930 in orange, it's waiting for the day my 950xl dies so it gets back in action. Microsoft should have done a 5C and kept it in production as a mid-price flagship, especially in the U.S. where Verizon seems so critical to consumers.

I like the design, screen and camera, but the browsing is slow... Four or five attempts just to close a pop up, and then you tap on a link by mistake and you're sent to another page. Nightmare. To replace it, I consider the S6 edge, S7 edge or S8. Can't wait.

Zac Bowden, you wrote about charging: "Something that doesn't hold up well on the Lumia 930 in 2017 is the old micro-USB charging port. Back in 2014, this was fine, but in 2017 it really is old and slow. I don't even have many micro-USB cables lying around anymore, making it somewhat of a hassle when I want to charge the phone. What's more, charging takes forever compared to a more modern USB-C powered device." But did you forget that the Lumia 930 can be charged wireless as I prefer and which works fine and fast and prevents damage of a much used USB-port?

Thats because its a flagship phone, but most of the windows phone, midrange to a lower one are ruined when windows 10 came.

It's still my only phone. I have been getting some problems with it, but made a factory reset and it's pretty fine now. We didn't have 950 or 950XL here in Brazil, so my only option would change to Android or IOS. So here I am with my 930. But I'm ok with it and it's a surprise to see criticism toward its battery, because I think it's pretty good too. My father have an iPhone 7 and my sis have an 6S, I see my battery working for way more time than theirs. Today Wharton Brooks announced their intention to bring their Cerulean Moment to Brazil and it's pretty nice, but I'm not sure if it would be any good to let go my 930 for it.

Great article, I havent use any Lumia phones other than my brand new Lumia 1520 I got for new year, it came brand new with windows 10 mobile, and it is great so far, camera is slick and wonderful, 4k video, wireless charging, it's so far my best phone, I dont envy my room mate's iPhone 7 plus, I run Great games on the device,never crashes no lags, well its the only Lumia I every had and I cant change it for any other.

I still have the 3 I bought (2 black, 1 orange) and they still are nearly spotless. The battery in one of the black ones is struggling a little bit but it was my main work phone so that's to be expected. It has weight and I like that.

You can definitely get buy new on amazon and ebay.

I'm still using one and it's still pretty much perfect in 2017. Windows Phone 8.1 was great on it but when it first came out, Windows 10 was awful on it. As the article states, Windows 10 now runs almost perfectly on this phone (I'm using 14393.953 with no issues) with smooth performance and great battery life - I can almost get a day out of it. The camera is still great and DNGs edit very nicely in Lightroom, even low-light performance is good. I've dropped it multiple times without a case and it's even been across the car park at work and has only taken a very minor beating - certainly no smashed screens! The only issue with mine is that it suffers from a problem that blighted most early-production handsets (this one is from July 2014 which is when they were launched in the UK) which is that the glue that holds the screen on is coming away from the body, so sometimes when you hold the phone to your ear and you move the handset away from your head, the screen doesn't come back on due to a sensor having been dislodged. My dad's January 2015 model does not suffer from this problem. The 930 is proof that sometimes buying a high-end device is a great thing because they are built to last and have specs that are overkill at the time of purchase, but are still good for years to come. By comparison my 925, which was really just a jumped-up 920, isn't faring so well in the modern world and has certain limitations that are slightly annoying such as the 1GB of RAM, dual-core CPU and lack of RAW shooting, but somehow I feel its display renders nicer colours than the 930's.

No new hardware, might as well review 3 year old hardware. I have an HD7 laying around somewhere if you guys wanna do a review of that too. Maybe my 925 if i can find it.

My 3 favourite phones of all time are the Nokia 6210, Samsung i8510 (Symbian S60) and Lumia 930.

The 930 replaced by 1020 because the Nokia camera technology improved the speed of picture taking. Its still in my draw and currently I have the 950 because I wanted to try Windows Hello. Actually I think the 950 was a bad buy in the sense that it really doesn't do more than the 930. Nokia was so committed to Windowsphone. If only Microsoft supported it better. Nokia was, in my opinion, the best thing about the platform.

I was surprised when I again upgraded to the latest insider build. My 930 runs exceptionally smooth. I have moved on since I can't get 4G on my carrier with my unlocked Windows Phones, but the 930 and 950 still outperform many other handsets. I keep both up to date despite not carrying them in my pocket now.

I'm glad they got rid of the capacitive buttons. It's much easier to play games.

I'm still using a 930 as well. The glass broke last year, but I got one off ebay and repaired it. One of my friends brought her 920 for me to fix and she kept saying how sexy my 930 was. She loved the silver metal sides. So sexy. She kept saying. It's too bad MS never even acknowledged the microphone fiasco, furthermore offered to fix it. It's a great phone still. I thought of getting a 950, but my 930 is still soooo good dispite many drops. Unlike most here I can still go for two days between charges. I'm not a heavy user though, that's why. I use it for voice calls mostly, with maybe an hour or so of email, texting or surfing per day. I bought a wireless charger so my USB port is hardly used.

Yeah! The 930 is great device but the 950 and 950 XL are too temping.

I'm still rockin my 930 three years later. Still love the camera. Battery is not great, but I have it plugged in at work/home most of the time. I have an iPhone for work and I hate it. I don't know what I'm going to do when this thing finally dies.

I found if you go into settings ..type apps ..the go to back ground apps ..then turn off a lot of the non essential apps from running in the back ground ..the battery life improves...i had loads running

I still miss this beast sometimes. Would have kept it for years if MS hadn't destroyed WM...

I kind of agree that 930 is one of the best looking phone however, lack of support of North American LTE bands puts it down in the list.

I appreciate the difficulties with Windows phone guys but seriously, it seems like you are scraping the bottom to get articles to write on Windows phone. Microsoft is abandoning the phone, they are even selling the s8/s8+ on their stores soon. Might be time to focus only on Windows 10 and let mobile get its final rest :(

Microsoft never said it officially so dont loose hope they are giving update to current lumias from 540-950

"While I might not recommend that someone buy a Lumia 930 new today (I don't even think you can anymore anyway)" Actually you can. I just managed to buy a new Black & Gold edition of the 930. Of course, I only bought it because it's a Nokia and it will look nice in my collection next to the Black & Gold 830. I have the normal black Nokia 930 which I used briefly before jumping ship. And I've tried WP10 in it. I can't agree. WP10 is terrible in it...although, to be fair, it's not much better on the Lumia 950 anyway. And at least the Nokia 930 feels MUCH better in the hand. It screems premium everywhere whilst the 950 screams "cheap crap" everywhere, even if you put in one of those terrible quality Mozo shels.

Disagree with you about the 950 (XL) with a Mozo case. The black and silver leather one makes a massive difference to the 950 XL and almost, almost makes it look like a real premium product.

3 years in and still going strong on Icon (the other 930/929). it was a generation ahead in terms of looks and doesn't feel out of the place today. I was never a fan of super slim phones so it works well for me. All the good things have already been said. I am not a big user of Apps but I absolutely need a camera. Microsoft has done one thing right with Mobile that they have kept camera app close to that of competitors. The other day I was looking at iPhone 7 and spec for spec, Icon was a worthy opponent. Only issue that i'm facing right now is a terrible battery life. It may just be a coincidence but it went south after Win Mobile 10 was installed. I'm trying to get a replacement battery in to extend life by another 6 months. I'm sure i'll ultimately move on to iPhone given that Microsoft has almost given up on Mobile for a common consumer but Icon/930 would always be one of my favorites.

While he likes the 930, I'd say the 1520 would be a better bet.

What about lumia 550
It is just wonderful best smart phone on earth
I am using it right from the launch and has not let me down even in remote areas and when it comes writing notes and sending mails work finer and smoother. I call, receive, text, mailing and playing cards all getting smoother everyday and after every updates. Videos, music and photos all wonderful and what else need. Looking to official release of Creaters Update

Yea but 640/540 are better and less costly compare to 550

Because 2 of 4 mics fail as it has motherboard problem, after usage of 15min net it overheats so much that we can't hold it thanks to hot side metals.

Congrats for getting treated on MSN!
http://www.msn.com/en-us/news/msn/why-nokias-lumia-930-is-still-a-great-...

Still using and enjoying my Icon. Still looks like new with only a clear TPU case to protect it. I don't feel any age ... except, as others have mentioned, the battery. Ugh, this battery. Never great and now struggling. I may have to get one of those Anker portable chargers soon if I'm going to hold out for the tables Surface phone thing. Hope it's not too much longer ... and a true improvement on this awesome device ...

Still use my 930 as it runs 8.1. For my uses W10 doesn't cut it most especially with Microsoft maps which appears to be inferior in every way to the available maps and map app that 8.1 utilisers. If I were to "upgrade " to 10 I would not be able to use Win phone here in China.
For those of you that doubt my words I also have a 950XL here in China and it sucks ( this is comment is being sent from my 950XL dual sim).
So yes to me my old 930 is a godsend.

Lumia 730 guys. I bought my 3rd couple months ago.

My daily driver, battery showing its age but no complaints otherwise. Waiting for what comes after L950 as 930 does all I need.
Hopefully MS does the deed and gives us another flagship device - enough talk, lets have some action.

Great Phone with terrific build quality. Using it since two and half years. Still looks and performs great. I love the vivid green colour on it too. Definitely stands out in the android crowd.

It could be greate if there was no microphonegate. Just like 1520 with touchscreengate.

Excactly, but it is not microphone gate, but motherbord gate.

Factory motherboard fail! Of course, Microsoft hidden all that from the start! https://www.youtube.com/watch?v=5tjrALPmltI

It has it's uses. I use my old 920 as a Lego feature :)

Have the Icon (nee 929) and it's alright. Replaces the battery once so far. The camera is glorious for fully lit outdoor shots, but my 808 Pureview generally takes better ones. It struggles indoors, but my Lumia 928 is the lowlight god. My Trophy('s) and 808 have gobs of music onboard for trips or lawn mowing. Other Storage is still a problem on WP 8, I guess someday I'll have to "upgrade" the OS. Probably just end up getting a used iPhone at some point when it's time to move on. :/ (Who am I kidding? Never give up, never surrender, burn the apps and boil the cloud, you can't take the WP from me)

I have a barely used Verizon 929 for sale if anyone wants it - PM me. It is essentially the same thing as a 930. I used it for about a month, then jumped ship to At&t and a 950xl. It was a great phone, but Verizon had ticked me off.

I have been using Lumia icon for more than 3 years now. It was pretty good. Just installed creators update, and now its noticeably faster. The app page loads almost instantly when you move back in any app.

I think Microsoft (HARDWARE team) made a mistake not using metal (PREMIUM) for the high-end phones (ML 950/950XL) but rather manufactured low-end phone (ML 650) with metal-surround-frame (nicely rounded on the corners)...Microsoft disappointed a whole family of Windows Phone lovers (ME) with their aesthetics on their current flagship phones. In some instances I agree with their design concept for the high-ends (ML 950/950XL) n vice versa. Microsoft probably thought that fans would cling onto the high-end devices with premium make n just forget about their upcoming (only GOD knows when) Surface Phone...but I think they had it all wrong with the market n competition. I pray n hope the Surface Phone revives Windows 10 Mobile in general n not disappoint ever again...but hey Microsoft!...we need to see a touch of metal n glass, metal n leather or metal n polycarbonate feel on the Surface Phone or...YOUR ultra mobile PC...else we ain't buying. I personally use a NL 930 (bright Orange) n is by far the best Lumia design to date...better than the dull low-budget looking ML 950/950XL...n why does Microsoft make us spend extra to make these phones feel premium or top notch?????!!!!!...I think the phones should look n feel premium out of the box such as what the competition offers!!!!!...MICROSOFT plssssssssss add some class to ur aesthetics n we should b back up tops!!!!!

One thing I have to admit is that I rather have a plastic backed phone where the cover can be removed then a gun metal phone that is completely sealed...also, who sees the cases anyway? Phones without a case get toasted quite quickly, so they are often enclosed in some form of bulky case or sorts. The display and hardware itself in the 950/950xl is pretty powerful, even 1.5 years later. cheers, SEADRIVE

It's AND for crying out loud.

We're using our 2 leftover 930's for our kids to play with. Unfortunately the kids app selection in danish is rather horid.

Yeah it's been only 4 months since I've been in the phone market the have here in Moscow but I was very surprised at how many 830, 930 and 730/735's they had for sale. Cheap too, like in India. I checked some out and the look brand new.

Where in india?? The lumia 930 was off the shelves within few months

I own a 930 and am still in shock that it's been 17 to 18 month since the debut of the 950/950 XL Flagship Windows 10 mobile smart phones All Microsoft has to do to stay in Mobiles smart phones is to update the 950 & 950 XL with the Qualcomm snapdragon 835 ARMS CPU..and they have a good replacement for Windows smart phone Users / Fans to use. Most Windows smart phones users/Fansdo not want to buy Samsung Android Galaxy 8 smart phones from Microsoft Unless Samsumg puts Windows 10 mobile on it's new Galaxy 8 as it's Operating system

Last November I purchased a 950xl for myself and a 950 for my wife and my only complaint are that some apps are buggy . The OS runs well, I like the tiles, the lcd is very nice, the phones are super responsive, the gps mapping for trips is great and the camera is simply amazing. Previously I have had top end Samsung phones and an HTC One M8, but I like the 950xl better. Regarding games and such, I don't care, but it would have been better with proper app support. So regarding the new Samsung Galaxy 8, I could not believe that it's to be sold in Microsoft stores, yet with Android...shocking really. Microsoft may have a much larger user base if it did not limit providers so much. In Canada, I wanted a Windows phone years ago, but it was not available. I find it ironic that an cell phone provider would have no Windows phones, yet would always be running Windows PC's in their stores....

When i first saw 930 i was blown away by it, it was damn beautiful phone. I had thought of upgrading from my 920, only thing prevented me was lack of glance screen that even my 520 had. Once my 920 gave away i kept using 520 until i bought 950 Xl. To begin with at dec 2015 was horrible. But now its smooth and lile many others here i see no issue in it. As for 930 it was best of it times without the glance though.

My favourite Windows phone and my last. The move to Windows 10 killed it for me. I'm glad to hear that 10 is a better experience on it nowadays, but this time last year it was driving me mad. I moved to a Nexus 6P and have been very happy with it. I'd love to return to a thriving Windows Mobile ecosystem, but it just doesn't exist any more.

I lost my 930 a year ago and since then, I didn't buy any other lumia. I'm waiting for lumia high end with full hd screen. I feel I'm going to wait forever! Thank you for the article.

It is high great becuase there is no phone to give a compition from ms till now................neither 950 nor 950xl..............

Lots of negativity detected..bt my 930 is with me.I love it & that's the end of story.thank you for article

Well I dumped my iPone 7 after 2 months cos I was unimpressed by the very processed look to Photos and wanted to avoid the Apple/Android clone phone wars, so went witha brand new Lumia 1520, was going to go for the 950 but holding it in my hand the build quality and feel just weren't great, the 1520 is gorgeous, now almost 2 months later and I'm lovin it, battery is amazing, WM10 is stable, I'm very chuffed. The 930 was (is) a lovely phone 3 years ago and like the 1520 its seriously still great now!

I would defintely take the Lumia 1520 over the 930: same chipset and same display resolution but the display larger and it is an IPS LCD so no problem with burn-in and a microSD slot for extra space for all media.

Then, what about the rumors about not having the new Windows Creators available for the Lumia 930??? :(

yep, seems to be case as didn't get same fast lane update as my 640xl. What's weird though is the 930 latest fast lane was much faster and a lot more stable than my 640xl has ever been (Facebook app on retail and fast lane crashes all the time on 640xl doesn't seem to on 930). seems really strange 930 was dropped for quality of experience when its way ahead if a phone they are taking forward 640xl which has been crashy since day I bought it. Very bizarre. Ended up with 930 free as broke screen on 640xl. Luckily now I have a acquired a 950 which is better again. 1st windows phone I have had in a long time that doesn't seem to suffer crashes out of apps and the speed of device has moved up enough the sluggishness introduced when they took the Inbuilt apps out the OS and made them apps. though gotta say hey Cortana worked better on 930 than 950. I set it up and it works then it seems to stop working unless I open Cortana app and use slider to turn on and off again. Hopefully that improves on Insider builds but waiting for USB cable so can debrand the thing first :)

It is great phone, but Microsoft slowly kills it with lack of support. I own Lumia 930 and every day I find another app that stops work. As much as I miss, today I decided to leave the family of Windows Mobile. It is OS with great potential, but smartphone without apps is just a phone.

Excellent device. Still going strong. My only issues is the below average battery performance and the side power button and camera button are gone and i can't replace them.

The Lumia 930 with 8.1 includeing the gesture beta update made this my fav phone ever, I own a s7 edge now even though I prefere the 930, I love its design and premium feel, the very reason I abandoned windows mobile and went android was 2 fold, in 2016 the apps on windows phone had droped considerably, not only microsoft owned ones like here maps disaperaed but also ebay, paypal disappeared, and no I'm not adding a shortcut to a web site, itys not an acceptable option. Microsft rebboted 8.1 to 10 but it took away the weekly calender view in outlook calender only to return it 11 months later, that was unacceptable then they took out linked email accounts and returned that 12 months later. Gestures was released in beta on December 015 and a couple of months later 8.1 was rebooted wo windows 10 and gestures beta REMOVED, NEVER TO WORK IN WINDOWS 10. Windowsd mobile you tube was fine in 2015, yeh I have to use 2 apps to have a interface I liked and casting ability but live tiles and Cortana were so much better than the competition. Yet in 2016 metro tube and tube cast started breaking down and not working days on end.
Microsft let down their customers and by ignoring the real situation, their lack of customer and developer support, lack of letting people keep the features they had instead of removing them and returning them 1 year later, Gestures was a great example of what 930 owners loved yet it was pulled from their phones uipone a win 10 reboot only a couple of months later and all those positive coments on the internet about gestures beta were ignored. People said my 930 battery life was bad, it certainly isn't s7 edge but it out done my iPhone 4s all the time. so don't get those complaints. Still to wind me back microsoft would need full google apps support, a decent sat nav like here maps used to be on the 930 and a promice to support the phone longer than 3 years. As my 930 did not officially receive the creater update. Also make a premium device. a 950 was not a premium feeling device and it wasn't because of plastic, even thought its plastic did feal cheap. Hold a 930 and youll understand why people didn't want a 950.
Its a shame that desktop has issues too. Edge which I like but cant use because microsoft wont let me open a new tab to the default home page I use. I'm not surprised microsoft have become so restrictive, my 930 went that way with win 10 too.
But for me ill never buy a product from microsoft store digitally for 2 reasons. One stems many years ago when they stopped supporting the games for windows. New games I bought stopped working and I could never play them again without some illegal hack, no cd crack days. Now they abandon groove and tell people they have till 31 December to download songs and albums they bought. lol How do you trust a company that doesn't guarantee your bought digital content? I don't see a world where windows will succeed in mobile not for a few generations anyway and not till people forget microsfts moves in the last 5 years.
shame cause 8.1 on my 930 was the best mobile experience I have ever had(without the app catalogue situation ofc.)