Lumias selling like hotcakes in Finland, leading to stock shortages?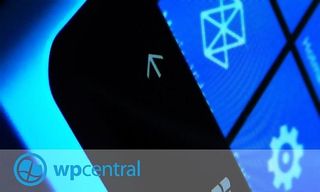 Nokia had recently brought down the price of the Lumia 800, no doubt to help clear some inventory for the Windows Phone 8 launch. Seems like the price cut is doing wonders for sales in Finland where it's purportedly selling out.
The Lumia 800 and 900 with the 100 Euro price cut certainly put them in the too good to miss bargain category. Could this price cut be just what Windows Phone needs to boost those numbers?
Those over at esphoneblog seem fairly certain that the price cut has done the trick and people are buying them in droves. The online retailer is currently showing them as being available again in 3-6 working days so on that front it's correct. We're less certain if it also means folks are storming the shops to get their hands on these polycarbonate wonders.
Our initial reaction to this was that the stock shortage might be down to dwindling supplies of the devices with Nokia running them down in the lead up to Windows Phone 8. Though if that were the case then a fairly swift re-supply wouldn't be possible.
Here in the UK, its now possible to pick up a Lumia 800 for as little as £160.00 on a pay as you go tariff, that puts this once flagship device into the hands of so many more potential buyers. The continued lowering of the price point on these handsets should mean more are able to jump on board and continue to swell the user base of Windows Phone.
If indeed these new lower prices are leading to stock shortages and waits then we certainly hope its due to to a sales surge not just in Finland but worldwide.
We know you guys are an international lot, do you have some local knowledge on how well sales are going in your region? Do let us know in the comments.
**UPDATE** Tesco Mobile here in the UK are listing PAYG Lumia 800s at £140.00 but is also showing them as being *OUT OF STOCK*
Source: esphoneblog
Get the Windows Central Newsletter
All the latest news, reviews, and guides for Windows and Xbox diehards.