Lumias selling like hotcakes in Finland, leading to stock shortages?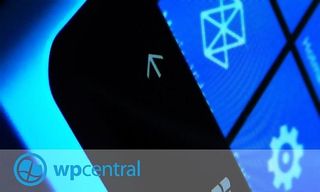 Nokia had recently brought down the price of the Lumia 800, no doubt to help clear some inventory for the Windows Phone 8 launch. Seems like the price cut is doing wonders for sales in Finland where it's purportedly selling out.
The Lumia 800 and 900 with the 100 Euro price cut certainly put them in the too good to miss bargain category. Could this price cut be just what Windows Phone needs to boost those numbers?
Those over at esphoneblog seem fairly certain that the price cut has done the trick and people are buying them in droves. The online retailer is currently showing them as being available again in 3-6 working days so on that front it's correct. We're less certain if it also means folks are storming the shops to get their hands on these polycarbonate wonders.
Our initial reaction to this was that the stock shortage might be down to dwindling supplies of the devices with Nokia running them down in the lead up to Windows Phone 8. Though if that were the case then a fairly swift re-supply wouldn't be possible.
Here in the UK, its now possible to pick up a Lumia 800 for as little as £160.00 on a pay as you go tariff, that puts this once flagship device into the hands of so many more potential buyers. The continued lowering of the price point on these handsets should mean more are able to jump on board and continue to swell the user base of Windows Phone.
If indeed these new lower prices are leading to stock shortages and waits then we certainly hope its due to to a sales surge not just in Finland but worldwide.
We know you guys are an international lot, do you have some local knowledge on how well sales are going in your region? Do let us know in the comments.
**UPDATE** Tesco Mobile here in the UK are listing PAYG Lumia 800s at £140.00 but is also showing them as being *OUT OF STOCK*
Source: esphoneblog
Windows Central Newsletter
Get the best of Windows Central in in your inbox, every day!
Sales are pretty disappointing in the US. The only people I've seen with a windows phone are my girlfriend and my roommate. Of course I influenced them to buy them. ;) Jessica Alba! Woohoo.. Windows Phone Encoxada Yeah!

Sales might not be as good but people are starting to recognize the Lumia. I've had a number if my friends see me pull out my phone and go "that's a Nokia Lumia". They then ask me what it's like and I get to show them our pretty OS. They can't believe it's Windows. :-)

I live in Finland and can confirm the extensive price dumping of the lumias here. You can get an 800 unlocked for as low as 244€ now. I guess they're selling as many as possible to make room for the upcoming wp8 phones launch.

239€ in Gigantti Megastore in Raisio, at least it was two weeks ago. En tiedä hinta nyt, me asumme Ahvenanmaalla. :)

I'm a widows fan phone as well ,I been windows phone since they first launched (HTC hd7) :)

Same :D although my HD7 is falling apart lol not the best build quality.

I live in India. Seems to be no cut here. Available full price is ₹24000viz~463 us dollars

Finland in general is quite approving of WPs (Well, only Nokia) as I see more Lumias (even before price cut) than I see SGS3 for example. Im a finn and I almost feel like getting an 800 as I have no earlier WPs, but since im a heavy duty smartphone user, I guess its better to just wait the 920.

Isn't Finland where Nokia is located?

As far as I can tell, here in Croatia there is a relatively mild adoption of Windows Phone. I did see one cyan Lumia 800 in the hands of a taxi driver the other day. Generally speaking, very few Windows Phones can be seen roaming the streets here. But, that doesn't mean there aren't any WP users. They (we) are out there, lost in the sea of iPhones and Galaxies and Ones :) T-Mobile and Vip (Vodafone) haven't lowered the prices of Lumias significantly. Just some small discount if you buy them online. The price is pretty much the same as it was on day one of sales... :/
EDIT: Except for Lumia 610. It's on sale and with some sexy monthly plans, but people steer away from it and go for 710 when they learn about RAM :)

Yes, of course Nokia is more popular here in Finland. I bought myself a lumia 610 last week for 139€. Gonna get an HTC 8s when it starts selling here though. Great entry phone the 610 btw, can't believe how zippy it is even though it's only an 800 MHz CPU in it and a measly 256 MB of RAM.

Here in italy wp seems strong. There's lot of people with Lumia and other with omnia. Wp has 10% of marketshare... Sure low prices are usefull for helping people choose

Interesting, I am often in Rome and the only person I have seen carrying a Lumia.... is myself.
Besides I am not sure that the spike in sales for the actulal Lumia model is a good sign; it seems to mean that:
A) People who are buying now will not buy the new models in few weeks
B) In spite of what OEM say and hope these devices sell based on prices not features.
Oh well, time will tell...

yeah i think there have been price drops here in Australia as well, with the 800 being available on $29 plans and in the last few weeks twice i've been on the train and seen 2 people, one to the left of me and one to the right using Lumia 800's. This was unheard of 6 months ago.

Too bad they won't sell here because someone decided to make the 920 exclusive to at&t

No CUT here too, but offers from local telecoms have lowered e.g. FREE @Plan 999 for 3 years.\

??? Eh if that's considered a CUT though. ::)

I live in india and i am fan of windows phone and nokia. Dont know abt sales record but i hv seen people are taking more interest in budget friendly windows phones like 710 & 610 over cheap androids frm samsung, htc, sony and micromax then ever before. I usually help people choosing a phone by giving suggestion on fb pages related to mobiles and gadgets. Earlier people usually asks for good androids but ever since wp8 is announced and shown on tv shows like cell guru, there was a gradual change in interest of people. Nokia India is also dumping stocks with great offers here. Currently unlocked lumia 800 is available for arnd 23k inr and nokia is giving nokia play 360 with it for free but only to people who received this offer by email ie who r subscribed to nokia email service. Its amazing but people r expecting price cut as Diwali is coming.

I'm a proud new owner of a Lumia 800 in Australia due to a price cut from $700 to $400 outright AND my boyfriend was smart enough to switch as well :)

Proud owner of a lumia 900 and soon to be owner of a lumia 920

Phones4u were selling lumia 800 for £129.99 payg. have a picture but don't know how to upload. Plus they where also doing the lumia range on contract for £10.50 a month!

This is a little misleading as the price in Phones 4 U is for upgrading (whatever that means in their parlance). It is £160 to buy the phone outright but it comes with the nice bonus of being a totally SIM free handset so no constraints as to receiving updates. Purchased a blue one this morning and looking forward to WP7.8 and having a handset that won't crap out quite as much as my Omnia 7.

Here in the US you can get a 900 for $49 with a two-year contract, but only if your contract is over a year old. So current Lumia owners generally can't get the cheap upgrade price to a WP8 like the 920 until next summer. I think that's why some folks were upset that the WP8 launch is coming so soon after Nokia released the 900...

So wait, AT&T allows early upgrades after a year? Do they just require a higher subsidized price? If so, that is great. I think I can hold of on a 920 until April/May. If not, thanks for the dissapointment. :-)

Yes after a year they offer subsided pricing. The only exception is for family plans. If you're the main line on a family plan you get the deals after a year, but if you're an add-a-line account you have to wait longer. I'm not sure if it's 1.5 or 2 years.

18 months if you're not the main line

Thanks for the info. My wife will be glad too, her HTC VIvid gives her all sorts of trouble. i'm going to try to talk her into a WP device when she can upgrade. Or I'll give her my 900 when I do. :-)

On ebay, you can get a 900 for ~$220. No two year contract.

Here in Greece unfortunately I have n't spotted any WP owners in my environment. For 18 months I am a proud owner of an HTC 7 Trophy, now 7.5, waiting for the 7.8 update. I adore my Trophy and the excellent apps in it, like Navigon Europe, lately equipped with the Greek language. Maybe later, if Lumia 920 gets slimmer and lighter, I will buy it. Otherwise, my choice will be a Lumia 820.

No Price cut in India.. Same old INR 23k or $450

First i like to point out that maybe there is not in Nokias interest to stop making Lumia 800. Nokia is fighting to bring out cheap phones, and as we high end users progress forward, the Lumia 800 remains to be a good phone in a good size in this time of very large screens. Also it have a great design, so if the phone can go to the low price segment its a very good deal, so maybe the Lumia 800 is here to stay for a long while. Lumia 900 is more in competition with Lumia 920 and might have a different future. We should never forget the low price points and the attractive design of the 800.
That said, it looks like the 800 is dead in the water here in Sweden, but its good Lumia 900 is here to give a fresh news fuzz to not let WP stop at growth complete before WP8 is here. As I see it there is a divided crowd of the Lumia 800, sombody hates it, and some jut loves it. Sscreen response, Internet sharing and app for our Swedish market is a well known complain.

I've actually seen a lot of people with a Lumia 800 here in Sweden. I think quite a few bought it earlier this winter when they rolled a ton of comercials and ads all over the place. Haven't seen any Lumia 900's, they are still fairly expensive too.

I agree that the 800 is a great phone and "should" have a long life especially since Nokia seems to have a "high-end" line of Lumia running WP 8 and an "emerging markets" line of Lumias running WP 7.8.
However, the 800 looks too much like the 920. So to continue selling the 800 as a "budget" Lumia (even as the top end of the budget lineup) will hurt the image of the 920.
However, I cannot see the advantage of Nokia making the 510 and 610 AND both Nokia and MS spending plenty of R&D money into making WP 7 run on 800mHz and 256 ram. Why not save the money and just keep making more Lumia 710s? The 710 is dirt cheap for what you get, and by contining to mass produce it the cost can only drop. Why go through the trouble of selling a phone that cannot do everything a WP 7 should do, due to a decrease in ram, and go through the trouble of starting production of a similar, but not identical, phone? The cost of the processor and the cost of the ram CAN'T be THAT much more compared to the 610/510. Plus you'll get a MUCH more potent phone that people will rush to buy over the underpowered entry-level Android phones. With the 510/610 you just get have an underpowered Windows Phone competing with an underpowered Android phone.

My Samsung Omnia 7 which has been acting up recently has just been replaced by a Lumia 800 (my second time owning one, the former went to a family member who needed a handset due to its unlocked nature) purchased SIM free for £160 which really is a nice little price. Cyan this time instead of black.

To be honest since Nokia got on board I've seen more classmates & friends with the lumia 710 & 610. Including my self.

If you know where to look here in the Philippines, you'll notice price drop for Lumia 900 and 800. One can get a Lumia 900 for 23-25k that was previously at 27-29k whilst the Lumia 800 is now at 18-21k previously at 23-25k... On the Nokia stores, I have seen the price drop as well, but still around 20ks...
But there is also increased interest in Lumias as i see most of the stores occupied trying out the Lumias...

I'm also from the Philippines. You should check prices online at www.sulit.com.ph for the Lumia 800 where some are sold for around ₱9,000.00 or approximately 200 U.S.Dollars. You'll find the 710 and 610 at even lower prices. Unfortunately in brick & mortar Nokia stores, they're still expensive.

dude, i know sulit.com prices are for the second hands... fyi... and i kind of question it's authenticity and the warranty posted on that site.

In Indonesia Lumia 800 cost about $330. Sales not that good, but is well known. Asha is on better sales imo, especially dual-sim Asha since they cost like $90.

I believe in Indonesia, Blackberry is still the top selling smartphone. Here in the Philippines, it's Nokia's Symbian that occupies the top spot.

Yes. Every smartphones in Indonesia seems pricier for US $100. Hate the fact.
Don't know about other consumer product.
When I know the price is cut to US $330.
I plan to buy it. I love how it looks. :-)
So I ride to WTC. Surabaya's World Trade Center. :-p
Before I make sure of my self. I try it first in the shop.
It was Oke Shop.
None of my friend have one yet. So I never truly know how it feels, just know it looks good.
1. I hold it. Feels nice. Imagine that this Cyan Sweet will always on my chest pocket. There is where I put my phone. I always wear a long sleeve shirt. :-p
2. Slide up the screensaver images. Slide up slide down the live tiles. Slide to app drawer. Slide to the bottom slide back to top.
3. Explorer the Seeting menu. Set brightness to high. Change theme to green the back to cyan. Change background to light.
4. Open sms. Keyboard seems nice.
5. Take some picture. Browse images. Play some video. Everything's fine.
6. Then it's time for internet browsing xperience. Open Ie. Type android central. Cause I still use an android. :-p
Click the first articel. Look at a lot of words then I feel something is not right. It's kind of pixelated. I wonder what is it.
7. I take my experia ray from my chest. Go to androidcentral and open the same articel. It's brighter. It's crispier. What is it.. This Lumia 800 was US $110 pricier than my ray. How it could be. Then I learn that it is the display. It is a pentile matrix amoled. It's display, just gave a negative point to this beautiful design.
Then I open the same page with lumia 710 and 610 beside it. Wow. Lumia 710 and 610 have a better display to read than the Lumia 800. How that could be. I read a lot on phone. Just like now. I can't spent my money if it's not give me better or at least the same experience with my current device. Money is an issue for me. :-p
Truly. I go for Lumia 800 just for it's design. But it's pixelated display change my mind. My heart is breaking. :-p
I stop exploring Lumia 800 and go home. :-(
So I'm not gonna buy it. I don't think US $330 worth it for it's kind of pixelated display.
So I decided, if someone would willingly to trade their Lumia 800 Cyan with my Blackberry 9780, One on One. I'll do it. :-p I bet iPhone 5 would be at US $1200. :-p
Just like 4s before. Just a report. :-p
Do out there. Out of Indonesia 4s ever sale at US $1200.
It was it's 64gb version at that price as I know.
I had never any idea to have an iPhone. Money is an issue for me. Overpriced is stupid for me. :-p

Well with the price drop recently i've start too see ppl more aware "OH THATS A LUMIA" when i pull out my phone to check competition price online. (i work retail). They be trying to show me the price online or, they either take too long and i find it first. "they go already". But in last 6 months i've seen 3 people. With Windows Phones.

I always buy last year's model when it comes to phones. I got the Quantum just as Mango was released and paid only a penny. The irony is I actually get tons of people asking about it and all I can say is, "You can't get this bad-boy anymore." It's a collector's item now!!!

As to the Nokia being well known, a little anecdote. I own a restaurant and almost all.of my employees own an IPhone. After the latest Apple release, I asked a few "trend setters" what the best phone was, and they replied the Galaxy III and the Nokia Lumia.

I'm looking for the 900 to drop, but haven't seen it yet in US. Soon as it does trading in my focus s and getting it.

US - what's the cheapest way to get a Lumia 800 - internationally if a must and compatible - to replace my wife's Samsung Flash Focus? She still has contract for awhile, so a cheap off-contract Lumia 800 would be really nice.

I picked up a Lumia 800 here in switzerland. Was a great deal and I love the phone. Now bring on WP 7.8, I like the new homescreen.

In Germany the Lumia and Nokia as company are very unpopular because the closed every factory in Germany in 2008. As I asked at store of the German Provider Mobilcom debitel for a Lumia 610 they said they won't sell it longer because nobody wants to buy a Nokia or a WP.

In Belize i have spotted some Lumnia phones, and will definately see more of it as I will be soon having my Nokia lumnia 920. And will definately show it off with everyone around me, i bet all will have the wow impression i have and will always have for this new gen mobile! We need Nokia to partner with the Carrier here in Belize. Belize Telemedia Limited, because BB here is not what everyone wants!!!


I would definitely buy a Lumia 800 if i can find one cheap. Its the prettiest phone ever. Fk the new fat WP8 stuff. But im not sure if the UK versions work in Austria / Germany.

They should do. My previous Lumia 800 had no qualms hopping onto a German network while I was attending a conference. A SIM free Lumia 800 shouldn't have any issues with an honest to goodness German SIM card. I had forgotten just how good the Lumia 800 feels in the hand. I doubt I will be changing this device for a while given that the crop of 4 inch upwards devices feel too big.

I was in Russia recently, and I saw quite a few Lumia 800's around. I visited a few mobile phone stores there, and they all stocked the 4 Lumia models (610, 710, 800, 900). There was also a weird phone I hadn't seen before it was the Megafon SP-W1, which I believe is the same as the ZTE Tania. I've read it's outselling IOS so that's some good news.

In India the prices of Lumia 800 & 900 are too high. so most of the people are attracted to cheaper smartphones fron samsung and sony. so if a price cut happens in India on the lumias i am sure, sales are going to increase :)


You should check out www.91mobiles.com in India. I have seen Nokia lumia 800 selling below 20k for quite some time. I know most people don't buy phone online in India but you can always teach people how to be smart. lol
Its a great place to shop phones, I can't tell about the delivery service but my family got their phones easily within 5 business days. I had ordered like 3 asha phones for my family in India. Try it out...

I went to a apple store and saw iphone 5. I looked at it and say to myself. This is one ugly smartphone look at those boring candy icons that sits there Dead. I put my windows phone 7.5 beside it and can say UI is so twice better looking. Live tile apps comes alive makes it more why windows phone is best

Globe, the carrier of the Lumia 800 here in the Philippines, did something similar to this. the Lumia 800 used to be free at Plan 1799, but now, they've made it free at Plan 999. pretty steep discount, if you ask me.

The sad thing is that my 800 is now worth nothing second hand, which means I won't be able to sell it and get more than 20€ to subsidise my purchase of a new Lumia 920 next month...maybe I'll just stuff this in the drawer and keep it as an example of a design icon. :D

In Malaysia, Samsung s3 and iPhone are still the leading smartphone. Samsung smartphones are more widely used, iPhone comes second, followed by HTC n Sony(equal share), and blackberry. The ratio, taking the ppl in my office for example, 65% samsung, 20% iPhone, with remaining of 2-3 sets of Htc,2 sets of lumia, and 1 blackberry. Lumia is not commonly seen, so far I have only seen 1 lumia (owned by my colleague) besides me. I bought it at RM920 (abt 260 USD), which is RM580 discounted from its original RM1490.
Windows Central Newsletter
Thank you for signing up to Windows Central. You will receive a verification email shortly.
There was a problem. Please refresh the page and try again.