Over the last two years, webcams have taken a new priority for desktop computers and laptops. While many new offerings have been on the market, none have beaten Logitech's Brio 4K despite being five years old.
That's finally changing with Lumina, a 4K camera. What makes Lumina interesting is how much it relies on good software. There's a lot to like with a configurable field of view (FoV), f2.0 lens, and a sizeable 24.84mm² 4K sensor. And thanks to all that AI, it also promises to rival DSLR cameras like the Sony A6500. Heck, it can even auto-calibrate colors. That's a lot of hype.
But what about the drawbacks? There are a few, but luckily, not many.
Bottom line: The Lumina AI 4K camera is one of the best you can get today, with excellent imaging and handy software. The only thing it's missing is Windows Hello.
For
Bright, clear, sharp image
Highly configurable "smart" software
Configurable FoV
Included lens cover
Outstanding build quality
Against
Software looks very macOS-ish
No Windows Hello biometrics
Short Type-C cable
Must license software
Lumina AI Webcam: Price and availability
The Lumina camera is available through Amazon Prime and directly from Lumina for $199. It comes in four color choices: Silver, Gold, Rose Gold, and Atomic Grey. For this review, Atomic Grey was used.
Lumina (direct sales) offers 14 days for returns/exchanges and a one-year warranty.
Lumina AI Webcam: What's good
The Lumina AI Webcam packing is compact, concise, and feels premium. You get a Type-C to Type-C cable, a small hex screwdriver, camera mount, magnetic privacy shade, Lumina Color Card (for auto-tuning), and the camera.
Made from aluminum, the Lumina feels high quality, especially since 99% of webcams are made from molded plastic. It looks cool too: simple and very modern. Compared to most other webcams, this one is very compact, making it easy to toss into a bag.
Setting up is super simple. Screw the camera to the mount (with another hole for using it with a tripod) using the small hex driver. Then, plug in the Type-C to Type-C cable to your PC. You need to download Lumina's software, which is available for macOS and Windows 10/11.
Swipe to scroll horizontally
Category
Lumina AI Webcam
Audio
Dual stereo mics
Connectivity
USB Type-C
Resolution
Up to 4K
FoV
Configurable
Lens
5-element F2.0
Sensor
Large 24.84 mm²
Background blur
Yes
Auto-tracking/zoom
Yes
HDR
No
Software
Windows 10/11, macOS
Material
Aerospace-grade aluminum body
Color
Silver, Gold, Rose Gold, Atomic Grey
Privacy cover
Yes
Size
22mm x 22mm x 70mm
3.5 ounces (100g)
The magnetic cover sticks to the top of the Lumina, so you never lose it. You pull off the L-shaped accessory and place it over the lens when you want to engage. It's simple and looks nice. A small white LED lights up when the camera is enabled for privacy awareness.
That software is full of features ranging from basic to advanced, including exposure, white balance, tuning auto-white balance (red and blue), and saturation. Going into advanced settings, there are sliders for exposure, gain, composite exposure, backlight compensation, hue, zoom, tilt, roll, and much more.
One of the secrets to Lumina is the AI, which is found under "Plus" settings (versus "Raw"). Based on preference, you can choose Plus or Raw in most video messaging apps (Teams, Zoom, and Google Meet). Plus gives you advanced functionality like the ability to auto-zoom ("Cameraman") based on facial recognition to keep you in the frame. There is also background blur, including a slider to control how much blur is used. While not as good as NVIDIA Broadcast (which uses an RTX GPU to render), Lumina's blurring is very effective and beats any app's solution.
If you don't want to use those Plus features, choose Raw in your video app. Then you can use presets and control everything yourself.
You can use the Lumina camera without software, although you won't have access to the Plus AI settings or all the sliders to customize the image.
Interestingly, Lumina has a configurable FoV that works on a slider and lets you dial in how much (or how little) of your background to display versus Brio 4K, which has static FoV at 90°/78°/65°.
The overall image quality for video is very good and easily rivals and often even beats Logitech. But that is only when I customized the settings, as out of the box, the default color profile makes my face look very red. This complaint likely has something to do with the auto color-tuning not yet being available (see below).
When combined with all the extra frills of AI and the sheer number of slider settings, this is the most advanced webcam I have come across. Suppose you don't like the auto settings? Just dial in all the colors, exposure, and white balance to your liking. Find a range of settings you prefer? Add it to one of five presets to save it.
Finally, Lumina is building out a lot of the functionality around Lumina via its app, which also handles firmware updates. The company seems to be updating every couple of weeks to fix issues and add features.
Lumina AI Webcam: What's not good
While the overall image, which is the most important thing, is outstanding with this camera, there are a few downsides, some of which are minor, while others are more impactful.
This camera does not have any Windows Hello infrared (IR) support for auto-logging into Windows, unlike the Brio 4K. Considering both are priced at $199, that's worth considering as Windows Hello is a very convenient feature.
In the box is a Lumina Color Card. It has a little QR code and a full palette of colors. The idea is you hold the card up to the camera, and the AI reads the QR code and uses that palette to auto-tune your colors and white balance. Quite brilliant! However, as of now, that feature is disabled as Lumina "fine-tunes" the algorithm. This ability should be back "in a few weeks," but it's not here as of now.
The Windows software is obviously cloned from macOS and looks weirdly out of place on Windows 11. Sure, it works, does everything you need it to, and is very stable, but it'd be nice to have a native app that uses Windows UI elements. That software also requires registering/licensing, which is odd in 2022, considering the app has no subscription.
Despite all the advanced features in Lumina, there is no HDR (high-dynamic range) support. While not necessary, it would help with blown-out light in the background. Maybe the company will add it later via a software/firmware update, but it's not available right now.
I also found the included Type-C cable simply too short for reaching my desktop rig. Ironically, I used the Brio 4K's cable, which is much longer. While a solvable problem (buy a longer Type-C cable or extension), Lumina should include one that is at least 5 feet.
Lumina AI Webcam: Competition
The most obvious alternative to the Lumina is the Logitech Brio 4K, which has been the best webcam since it came out an astonishing five years ago. The Brio has Windows Hello, HDR, and exceptional image quality. It is now often found for $157, which is more affordable than the $199 for the newer Lumina AI Webcam.
Dell threw its hat in the ring with 2021's $199 UltraSharp Webcam. It also has Windows Hello, HDR, 4K, and decent software. While the image can be sharp, it tends to be too dark and not as pleasing as the Lumina. Even after tweaking the (more limited) settings, the image is below that of the Lumina and Brio. But it gets good reviews, and people seem to like it.
Razer also has its Kiyo Pro, which is ginormous and boasts excellent low-light abilities. In my experience, it's an OK webcam with a size that doesn't match the promises, but it is sharp. It costs $200, and it is the worst of them.
You can see more options in our best webcam guide.
Lumina AI Webcam: Should you buy it?
You should buy this if ...
You want the most advanced 4K webcam on the market
You need excellent image quality
You like software-based image enhancement with AI
You shouldn't buy this if ...
Overall, I'm impressed with the Lumina, and it has replaced my usage of the Brio 4K on our weekly podcast, guest podcasts, and occasional TV appearances where you can see it in action. I think the focus on AI and software is where advanced camera imaging is these days (see every modern smartphone on the planet), and it's becoming more significant than the hardware. Indeed, the webcams from Dell and Razer have the proper hardware, but it's the software processing and algorithms that keep them from beating Logitech (and now Lumina).
Once Lumina brings back auto-color tuning, it will easily be the best webcam. I think watching the software improvements will be the fun part of Lumina as the team seems focused on maximizing its potential. It already has a great head start as Dell, Razer, and even Logitech don't have anything this advanced.
Of course, Lumina could be better as I sorely miss Windows Hello. Considering this camera started as a macOS project, it makes sense why it's not here. Let's hope for the next version Windows Hello is added, even if it ups the price slightly.
Perhaps my only real concerns are two-fold: How long does Lumina stick around, and what happens when Logitech finally releases a successor to Brio? Lumina is a small, new company started in 2021 with about 50 employees, and it doesn't have the legacy of Logitech, which has been around for decades. That could matter for long-term support, although there's no reason to think the Lumina AI Webcam will stop working. And when Logitech releases a new flagship webcam, I wouldn't be surprised if it again sets the bar for the category.
But, for now, I'm confident that Lumina AI Webcam is not only one of the best options available, but it also has the most potential to get even better. So yeah, if you need the best and want the most advanced, get a Lumina.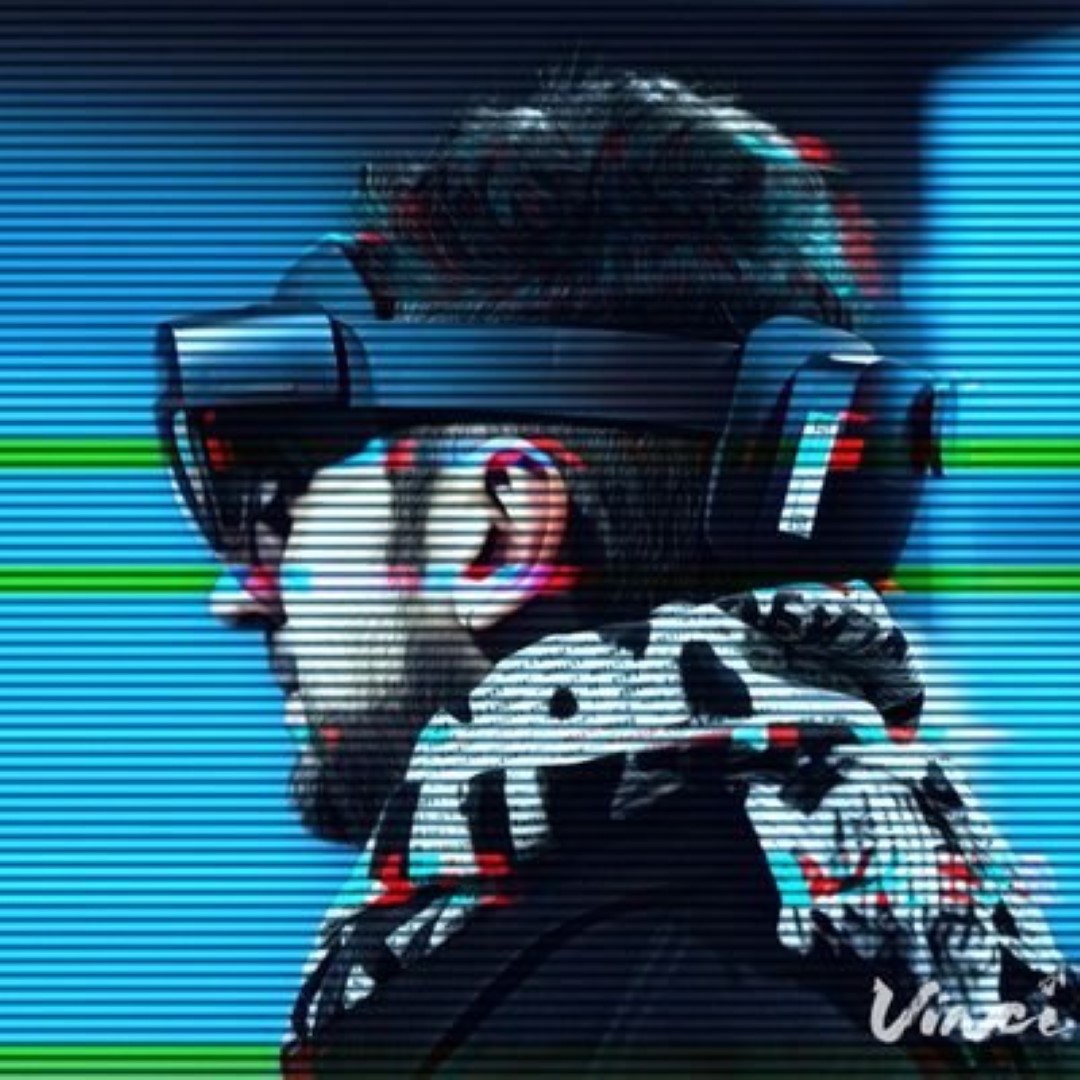 Daniel Rubino is the Editor-in-chief of Windows Central, head reviewer, podcast co-host, and analyst. He has been covering Microsoft since 2007 when this site was called WMExperts (and later Windows Phone Central). His interests include Windows, laptops, next-gen computing, and for some reason, watches. Before all this tech stuff, he worked on a Ph.D. in linguistics, watched people sleep (for medical purposes!), and ran the projectors at movie theaters because it was fun.