Mafia III will bring the family together on October 7 for the Xbox One and PC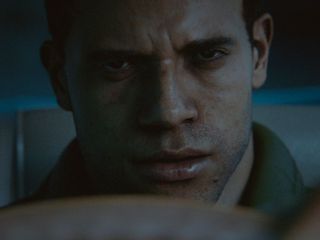 Developer Hanger 13 and publisher 2K Games will release their previously-announced historical open-world crime action game sequel Mafia III on October 7 for the Xbox One, PC and PlayStation 4 platforms.
2K Games' press release offers a quick description of the sequel:
2K Games also revealed plans for pre-order bonuses for Mafia III, along with special Deluxe and Collector's editions for the game
WOW. cant freaking wait... I LOVED Mafia 1 and 2.... Part one was set in the 1930's.....

Me too, I think this game is going to be awesome.

It almost makes me want to go through 1 and 2 again....I'll admit I have not touched 1 for about 10 years now, so although graphics will be lower but, still want to play it ! Even on 2, I had all the DLCs on it that extended the story...I think the time frame was set in the 60's... This one looks like a more modern day Mafia, would love to know a little more of the story line but, dam, no question a day one buy at this point (very few games get that with me, the next one is Uncharted 4, I have both systems)

If we're lucky we might get Mafia 2 on Backwards Compatibility between now and then. I do like when they decide to bundle digital downloads of previous games, doesn't sound like there's plans for that, but could change before October

Wasn't Mafia 2 a free Xbox 360 game at one point ? I think I grabbed it back then, if it hits Backwards Compatibility, I'll play it again. I'll have to check my purchaces on Xbox to check... I played both 1 and 2 on the PC, not on the Xbox... I remember 1, I picked it up and installed it, it sat for 6 months because I was not sure, and one weekend I started it, then I could NOT PUT IT DOWN...

I played 1 on PC and 2 on PS3 I think. I stupidly didn't grab the Xbox 360 GwG once I got my Xbox one, since I didn't anticipate Backwards compatibility. Have been getting them all for a while now though. Might have to revisit them via Steam, I'm sure they'll be dirt cheap now. Hopefully the original one still works on modern windows, I got the legacy of Kain games a while back and had to setup a VM for some of them to play

I have the retail box of Mafia 1, still think I have the discs in my closet, If I get the time, I'll try to re-install it on Windows 10 x64.... Only problem it would have is if it was 16bit code in it...it SHOULD run... When GwG was new, if it was a MAYBE game, I would always grab them, even if I was playing the Xbox one, so if it was, I am sure I have it... I just checked on Xbox.com and it's listed (part 2)but, you cant buy it, I guess I'll have to go on my 360 to see if it's available to buy and if I own it..

Mafia 1 and 2 do not retail anymore on any platform.

Damn, that sucks. Anybody who wants it will have to aquire it elsewhere If they really want it I suppose

I found my "retail" discs of Mafia 1, I installed it under Windows 10 x64 and it ran fine for the most part (it's in a Window frame, does not seem to run FULL screen but, it runs fine). Played it last night for like an hour, it's like a new game because it's been so long, very cool. I do remember the one thing I hated about this game, when driving to a location, There is no navi type thing, you just get an arrow where to go, and if it's on another island (big map), you find yourself going, then trying to find a bridge. Very annoying. Fun game, good story, I might have to fnish it. By the way, Part 1 came out for the orginal Xbox, never the 360. Not sure if it's under 360 compatabilty if you wanted to play it (dont see the orignal xbox games playable on the xbox one but, Native chipset, I am sure it would not be really hard for them to add it)

I'm pretty excited for this, the first two games are amazing story driven titles.
Windows Central Newsletter
Get the best of Windows Central in in your inbox, every day!
Thank you for signing up to Windows Central. You will receive a verification email shortly.
There was a problem. Please refresh the page and try again.