Majority of Windows Central voters don't care about FaceTime coming to Windows
FaceTime coming to Windows and Android through the web brings the service to hundreds of millions of people, but most people who voted in our poll don't care.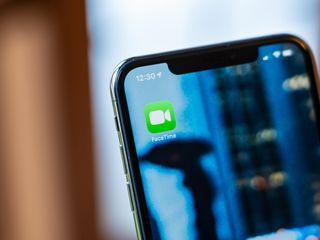 (Image credit: Windows Central)
When Apple announced that FaceTime was coming to Windows and Android through the web, people shared mixed reactions about the news. While some considered it major news, many said they didn't care about the expansion, pointing to apps like WhatsApp and Zoom as better options that aren't locked to a specific company's hardware. Our poll from over the weekend shows that the majority of poll participants don't care about FaceTime coming to Windows and Android.
Before diving into the poll results, it's worth noting that FaceTime on Windows and Android devices is limited compared to iOS and macOS counterparts. To join a call from a device running Windows or Android, you'll need to use a link created by someone with an Apple device. Our sister site iMore has a guide on how to create a FaceTime call link on iPhone and iPad to help you out.
Out of over 1,200 participants, 803 said that they do not care that FaceTime is coming to Windows and Android. That number continues to rise as more votes come in, but the overall percentage of 64.5% has remained roughly the same for a while.
"Facetime is important to iPhone users. If you aren't [an iPhone user] you've probably never even used it," says "Bradavon" in the comments on our poll. "I've never used it and would expect [iPhone] users to install a cross platform app ... Everyone I know who owns an iPhone is already also using WhatsApp, Facebook Messenger, and Zoom on their laptops. It just never comes up."
Others, like "Doctor_Who" were much more excited about the news, "In my family I am the only Android user. Everyone else uses iPhones. Yes for me it's a big deal."
We'll keep the poll open so you can keep track of how things change over time as more people weigh in.
Windows Central Newsletter
Get the best of Windows Central in your inbox, every day!
News Writer and apps editor
Sean Endicott brings nearly a decade of experience covering Microsoft and Windows news to Windows Central. He joined our team in 2017 as an app reviewer and now heads up our day-to-day news coverage. If you have a news tip or an app to review, hit him up at sean.endicott@futurenet.com (opens in new tab).
@bradavon haha. At least it's a reasonable comment lol.

I know right. I've said worse ha ha.

I don't understand the hype. Android has Duo and its on iPhone. Anyone who has an iPhone can simply download Duo, if they want to video chat with others that don't use iPhone.

i think google shut down duo though lol

Not shutdown. It's Hangout that's slowly getting shutdown.

The hype is only because it's rare for Apple to support other platforms. But yeah there are a lot of other options. Many of the cross platform messaging apps also support video calling.

True but Facetime is also crippled on Windows and Android anyway

I'm in the same camp as Doctor_Who and its bigger on the inside for those wonderin'. 😉

Do you really think your family (or whoever) is going to generate a FaceTime call link and send it to you like a ZOOM or TEAMS invite?

Windows Central users: "We don't care about FaceTime coming to Windows/Android" Also Windows Central users in several months when they get a FaceTime link from their grandparents, parents, boss, friend, etc: *click* "Hello!"

Maybe. Do you imagine their grandparents, parents, boss, friend have never, up to today, had a need or desire to video conference with them and couldn't figure out how. Thank goodness we can Facetime now, because Skype, TEAMS, Whatsapp, Duo... were just too hard. I get Facetime is nice. I am (mostly) in an Apple family, but it is only nice because of the integration. I can start a phone call or a 'text' message, or open a contact and get a Facetime (video) call going with a click. Android and Windows isn't getting that level of convenience.

You can make phone calls or send a text on any mobile platform ha ha. Android has that level of convenience. Duo is built in :/. You can even Call and Text from Windows built in, not really video calling as it only has Skype. Windows is more basic but Android it's there.

"I can start a phone call or a 'text' message, or open a contact and get a Facetime (video) call going with a click." Actually you can do that on Android as well, same level of convenience. I don't NEED that on Windows as I can just keep the application running in the background and open it when needed 😉

In what app? I believe DUO was just added as an option in a call or messaging. I'm talking about making a regular phone call, and within that call have a button that says 'video'. What opens if you are using Android, that you can bet the distant end has installed? I'll go look at my Pixel, but I'm not aware that level of simplicity exists. You can do text, voice, video seamlessly in a number of apps, but have to start in them. I don't have to start a FaceTime call in iOS. I can be in a text chat, or a plain phone call and just tap FaceTime, to transition.

In the text messaging app, the contacts app or the phone app and you can even turn a regular phone call into a Duo call at the tap of a button.

I only know three people with iPhones ;). My Dad and two friends. I use WhatsApp with them so yeah. Like I said never comes up ha ha. My grandmother still only has a landline 😂

Well, when you consider that even people below in these comments who are using any form of Apple device won't even use Facetime that says a lot. Most people use an alternative as not everyone has or wants an Apple device, couple that with not being able to make a Facetime call from any other platform than an Apple device then that cripples the usage of Facetime on other platforms even further.

Not sure how it cripples it even further. It wasn't possible at all before this.

It's crippled because only Apple users can make calls via Facetime to Windows and Android users not the other way around. Duo on the other hand can make calls from Android, Windows and iOS.

My family the ones who insist on using video calls use WhatsApp for these calls including the iFans.

I view FaceTime as a toy for kids and teens, not serious processing. Like Facebook it is great for narcists, but an enormous time waster for the rest of the world doing productive work.

Facetime is nothing special. Everyone can do better crossplatform video chats on any number of superior and far more popular apps. The only Apple fanboiz think FT is all that. Truth is, it isn't.

Quality is flipping good, a few years ago I was staying at my sisters place for a week to recover from an operation, and my Nephew called using Facetime, my Sister and hubby used a Ipad, the video and audio quality was amazing and this was via a low quality ADSL connection.
Far better than Skype. Facebook messenger is not great either on video calls. I don't know about WhatsApp, I have never used it or seen it. i use discord these days myself and it works well.

Yeah, to be fair, it isn't any better than WhatsApp. Yet, neither are as good as Discord.

Has anyone tried Signal? I found that app faster than Whatsapp and video quality is much better than any Facebook video call app.

i never use facetime lmao

It's kind of cool, but imessage support with myphone would be MUCH BETTER

My partners entire family are on iPhone, all of 'em. They've used Whatsapp for video regardless, since forever. Twenty odd adults and fourteen kids with Apple phones, tablets and watches. Not one of them uses Facetime.
I've asked out of mild curiousity and the response is an offended stare and a snappy retort.
"Well, got Whatsapp, innit? What would I want something else for that does the same thing?" I'd have had less indignation and disgust asking if any of them had experienced an STD. Says it all.

TBH I don't care about Facetime on Windows for two reasons, it requires the person who wants to initiate a Facetime call to invite the person on the other platform which means that you MUST have an Apple device anyway as you cannot initiate a Facetime call from Windows or Android and there are better options on Windows and Android anyway.

I have android and I use Samsung Duo with my apple friends. It works really well. It is free for apple users.