Master cyber security with this four-course bundle, right now 93% off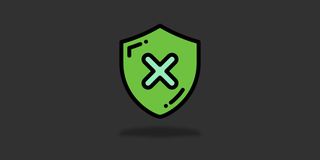 Our lives are continuously moving more onto the internet, and proper cyber security is becoming more important each day. Information, including data about us, is often left vulnerable, but that doesn't mean you have to sit by and let someone else handle security for you.
Become a cyber security pro with this four-course bundle, right now only 93% off
Whether you want to protect your own data on your own network or you want to get paid by a big company to protect their data, you need a course that has the training needed to become an expert at cyber security, no matter your current skill level.
Right now, Windows Central Digital Offers has a deal on such a bundle of courses. This four volume cyber security bundle, normally $555, can be yours right now for just $35. That's 93% off the regular price.
With over 53 hours of content and 520 lessons, you get to start with an overview of cyber security and end with the knowledge to protect personal and professional computers from hackers, trackers, exploits, thieves, and more. The four courses include:
Cyber Security Volume I: Hackers Exposed
Cyber Security Volume II: Network Security
Cyber Security Volume III: Anonymous Browsing
Cyber Security Volume IV: End Point Protection
Learn the foundations of how OS security works, learn to protect and monitor a network, analyze the strengths and weaknesses of services like TOR, VPNs, and proxy servers, and finally lock down your data with disk encryption and system hardening.
Get over 53 hours and 520 lessons of cyber security training in this $35 bundle
If you're ready to take cyber security seriously, whether in a personal or professional environment, this bundle of courses has what you need. Don't wait too long; this deal doesn't last forever.
Windows Central Newsletter
Thank you for signing up to Windows Central. You will receive a verification email shortly.
There was a problem. Please refresh the page and try again.