Microsoft acquires Beam to offer gaming livestreamers a more interactive experience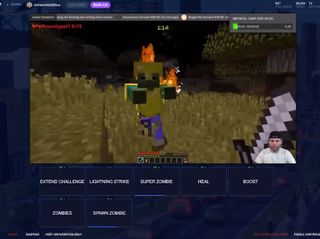 Microsoft has acquired Beam, a Seattle-based company that offers a game livestreaming service where the audience can actually give challenges to the person playing the game on the video stream. Beam will be a part of Microsoft's Xbox division.
In a blog post, Microsoft stated
The specific financial terms of Microsoft's acquisition of Beam were not disclosed. Beam currently has apps available for iOS and Android and it can also be accessed on the web via most browsers.
How about acquiring prisma

What's the probability of them now making a Windows Phone app? Given Microsoft's history, still near zero.

This is heading towards something beyond your thinking. They're creating the future with their own set of products pieced together in one ecosystem. Soon, ppl would no longer take their phone of out their pocket to take calls, ppl wouldn't sit on their couch all day to play games... These stuff are essential for msft to survive in the competition of tomorrow. After all, apps wouldn't be a concern in the future, you want something, you'll have it in a snap. One thing to get you everything. Bots are the future. All you have to do is think ahead.

Do explain how bots--i.e. software--will enable me to "no longer take [my] phone out of [my] pocket to take calls". The reason people hold phones up to their ears and mouths when taking calls is because phones have the hardware needed--microphones, speakers, antennas, etc.--to make phone calls. A bot isn't going to magically spawn a speaker next to my face just so I can leave my phone in my pocket.

He's just a minndless drone, repeating some fancy words, without actually knowing what they really mean.

Happy to see another person who gets the vision.

A negative clueless idiot on internet... nothing new. NEXT!

Sadly he probably isn't wrong.

for a second i thought it is about CASEY NEISTAT

Pretty cool really Posted via the Windows Central App for Android
Windows Central Newsletter
Get the best of Windows Central in in your inbox, every day!
Thank you for signing up to Windows Central. You will receive a verification email shortly.
There was a problem. Please refresh the page and try again.