Microsoft acquires BlueStripe Software to help IT workers monitor and manage applications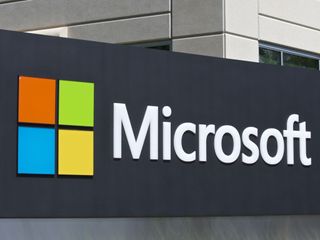 Microsoft continues to purchase small technology companies to help fill out its various services. Today, Microsoft revealed that it has acquired BlueStripe Software, a major provider of products designed to help IT workers monitor and manage applications
Founded in 2007 and based in Morrisville, North Carolina, BlueStripe's main product is FactFinder, a tool for managing business applications. In today's announcement on the acquisition, Microsoft said:
The specific financial terms of today's deal have not been disclosed.
Source: Microsoft (opens in new tab)
Windows Central Newsletter
Get the best of Windows Central in in your inbox, every day!
Microsoft is buying everyone out there...feels kinda like the old Microsoft when it was young and dominant.

Hide yo kids, hide yo wife, cuz Microsoft is buyin' everything out here. It makes me laugh so hard. It's just too funny. Just like that Mark Zuckerberg meme.

This is much better than blowing billions on one entity.

Call me if they aquire RedStripe. :)

Haha, nice one man, reminds me of back home... Red stripe lol

Started with accompli, Minecraft, equvio, sunrise, makers of surface pen,wunderlist. Microsoft is making a strong base if their productivity business.

I hate how these guys never mention anyone who tips them :(. I tipped them just 6 minutes after the news hit the internet.

OMG, that's horrible... I would die if that happens to me.

I figure the staff are at least as plugged into other news sources as the readers are, so there is a good chance your tip was seen after they've already written the post. That said, I am not sure what the bar is for whether a news item is deemed worthy for publication. About 2/3 of my story tips go without any mention anywhere in the site. I guess I chalk it up to tip overload.

And in all seriousness who the hell cares? They mention tips all the time. I'm sure someome else tipped them or they found out about the news source before you! Much bigger problems in the World!!!

Life must be so sad for you that you require recognition on the hateweb.

I wonder how much they paid.

I wonder why it wasn't disclosed :|

Unless you're a shareholder, numbers like prices or their disclosures shouldn't matter.

Just had a scenario at a large clients site this morning. Tons of data incorrectly modified in an SQL database. They called on me to determine how. This kind of software, had it been deployed, would be a great asset to me.

Microsoft Go get Here maps....

I've worked with Gomez and SiteScope for server and web application monitoring. Is this almost the same? I get the gist that it is.

Seems more like DynaTrace actually. Deep dive into application transactions and explode the code connections to get a better view.

Will this be a competitor with HP's RUM software?

They keep buying companies

Buy Kaseya. Then it may actually work correctly
Windows Central Newsletter
Thank you for signing up to Windows Central. You will receive a verification email shortly.
There was a problem. Please refresh the page and try again.