Microsoft aggressively marketing Nokia's Lumia 920 in Brazil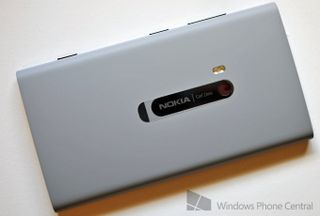 Microsoft appears to be on an aggressive marketing path in Brazil when it comes to Windows Phone. Reports have come in stating that Redmond is throwing the Lumia 920 Windows Phone everywhere in the media. Taking full advantage of the array of content aired on television, Microsoft has snapped up multiple advertisement spots around football matches, local soap operas and more.
Here's one of the videos the teams are using around the web and on TV:
The advertisement shows off low-light photography on the Lumia 920 with optical image stabilisation and more. Nokia is hitting the nail on the head when it comes to marketing its products, but it's good to see Microsoft also making an effort, especially in markets such as Brazil.
Have you noticed more Windows Phone advertising recently in the country?
Thanks, Leonardo, for the heads up!
Windows Central Newsletter
Get the best of Windows Central in in your inbox, every day!
Rich Edmonds was formerly a Senior Editor of PC hardware at Windows Central, covering everything related to PC components and NAS. He's been involved in technology for more than a decade and knows a thing or two about the magic inside a PC chassis. You can follow him on Twitter at @RichEdmonds.
I "love" how the whole world think that we speak spanish here. >_< hahaha

I know you don't speak Spanish ¬_¬

Gotta market its other phones, too, like 8X(T) and ATIV lineup. That's the only way Windows Phone will thrive I believe.

Windows Phone in Brazil = Nokia..
HTC doesn't sells phone in Brazil and the ATIV is too expensive... Microsoft ads the 920 to show the system.. but the most sold phones was the 710 and now the 520..

Agreed!! The only Windows Phone in Brazil is Nokia. Really hard to see a Samsung! Nakia maps, drive etc all work well down here. The only problem is price. Lumia 920 R$1500 or $700. You can also buy it with a one year contract through some carriers for R$600 = $250. One thing I like in Brazil is that the length of the contract is one year at the most and all phones are unlocked. So after a year, just sell the old one for almost the price you bought it through contract and get a new one almost for free. =D But Brazil still a long way behind other countries when it comes to technology.

I disagree, today you can buy almost anything technology wise that is available elsewhere. It is more expensive tough.

I'm saying everywhere. Can't just be Nokia being advertised, has to be all the phones being advertised everywhere.

Now is probably a great time to be aggressive in advertising the product, especially with some Lumias being priced at dumbphone prices now. Time to build up that market share and gain ground on Google and Apple, and not just at the expense of BlackBerry.

There are no Microsoft or Lumia ads in Croatia :(
Also carrier and general support for WP here is marginal to say the least. What's funny though is that I see more and more WPs in city streets.
If we can get at least one mobile banking app for Croatia I think it would sell a lot better.

Haven't seen this one yet but I found it pretty good. I gave a look on the official Windows Phone Brasil channel and I can say it is a great improvement over the older local productions. However, I would say that, if anything, they should concentrate on the Lumia 820, which received a substantial price cut recently and it is, easily, one of the best value per cost ratio in the Brazilian phone market.

I am Brazilian, lawyer and tech analyst here. I know one of the Men heading Windows Phone here in my country. After I talk, I have to say, their efforts here is more than propaganda. They are doing meetings with developers, going to universities of technology, showing the plataform, they are giving even phones to devs here. Really, his facebook has a lot of pictures of meetings here.
They made a deal with the biggest operator in my country , VIVO (from Telefonica). The 5th biggest magazine (selling numbers)of the World, VEJA (from Brazil) is showing folders (advertising) about Lumia line.
And this propaganda in this topic, is on TV on the most expensive time, and the biggest TV company.
Their efforts are great.
Brazilians is used to buy french bread every mornig to take before the work. It is a ritual here. The traditional french bread. Some analysts, are saying that the selling of Lumia 520 here in Brazil is like that, everybody is buying it.

I have to agree with you..
I know, at least, 10 people who buy lumia 520. But few buy 920, 820, etc.

that is true!! People are so tired of using android cheap phones in Brazil that when they have the chance to try the lumia's 520 butters smooth motions, easy to use OS and also cute, they can't resist not to buy it. There is only one thing going against it.... The fact that people love apps!! And most of WP apps are just not up par with the TWO BIG guys. Microsoft need to push developers into making something worth of being on such a great phone. I personally have a Lumia 800 till today. I still like it. Waiting for lumia 925 to arrive. Or maybe who knows a successor for that.

I've seen those ads here in Brazil. People are starting to get aware of the WP platform and the 520/620 are getting pretty popular here. :)

Microsoft barelly needs to invest in European markets (Portugal), carriers like Vodafone do their own adds, i see a lot of tv adds about Windows Phones, specially the 520 and 820 (Vodafone) and 720 (TMN).

Here in Brazil, I've seen on Youtube, a Windows PHone Ad with Nokia Lumia 920. Some guys play skate at night.
I think now they are serious with Brazil.

In Thailand, a famous soap opera tie in with Lumia 920. Lasted, last week in Woody Talk (Thailand's high ratings talk show that it has many tie in advertising.) show up on Lumia 925.
Most of them, Nokia presented.

Very nice I can't wait to see more Lumia 920 s in more hands

I live in Brazil, but I don't watch TV for 6 years now. TV in Brazil is a bunch of crap (I apologize for such an offense for all the craps in the world).
Microsoft made a partnership with Vivo carrier in here, and now we are starting to see a group of people with WP. Vendors are still stuck on that Android thing, and in the most of the stores they throw Galaxy Ys into your face but don't offer a single Lumia 720. But it is advancing. Step by step they are starting to considere selling Lumias.

GDR2 for L920 country variant seems to be 'coming soon' now. Anyone got hands on it in .br?

I just read a news at a windows phone brasil website about the Amber update coming soon to Brazil. 920 primarily

Windows phones are growing big here in Brazil! Lumia 920 is being advertised a lot - especially in the WP Brasil fan page in Facebook. My mum just got a 620 from our carrier for free, so it's nice to see that Windows Phones are even being put in those kinds of special plans

There are few adds in Greece...

I own a Lumia 920 here in Brazil and its very hard to find acessories to it in here, i'm very happy with mine, but it isn't so popular around Brazil, not even the 520 is all that popular.
But i think they are throwing 920's on commercials because soon his price will drop, cause the 925 will come in this month (october) to VIVO, followed by the 64gb 1020.


The truth is, you walk up to one of the major carriers stores and its still hard to find a windows phone mobile for testing, or people trained to highlight the OS's capabilities, I think Microsoft and Nokia's efforts are not that great. The latest mobile devices from nokia take forever to launch over here, we're usually some of the last people to get our hands on software updates by Microsoft and speach recognition and voice related API's are nothing compared to that of google's Android OS.
I think we could be the number one market for windows phones, knowing how loyal brazilians were to their nokias, it is hard to see why Nokia wouldn't invest more in our country, or Microsoft either.
There are loads of C# developers keen to get their hands on a windows phone, but without any competition from HTC or samsung, Nokia is positioning it self as the leading WP manufacturer and is quite comfortable in its position. I wish they would do more for the Brazilian market and its customers in Brazil.

For the Brazilians: Install NSU (Nokia Software Updater) and give it a try. it will recognize your Phone and inform the Update. But be aware that the update erases all your data.

Just to record:
A 30 seconds commercial in the prime time in the second biggest TV Channel (Globo) costs about R$ 300.000,00!! 125.000,00 dolars!


This actualy does not reflect Brazilian market. They might be advertizing a lot. For 2 years the Fast Shop (Brazil's kind of Best Buy) has had some big advertises from Nokia and WP but NOBODY buys it when compared to Iphones/Android.
Thats because of a few things that people love to love but geeks (im included) who read WP Central and other blogs love to hate. Normal people WILL accept a mid range camera if they can post on Instagram their pics (Actualy most people I know think their Iphone 4S camera is awsome). They do not want Halo 4, or Batman or Forza, they want to play what their friends are playing, WHILE they are playing. They want Candy Crush, Minions Rush, Subway Surfers and NOW, before its too late. When Draw Something appeared around here NOBODY was playing it any longer. So where is the fun? They don't wanna 200k apps. They want Tinder, Snapchat, Viber, Instagram and a reliable 4Square, Facebook integrated chat and Whatsapp. 3rd party apps might be great, but why will someone buy a "No you don't have intagram but you have 39 apps that try to be Instagram" smartphone while they can just buy an android that actualy has everything already. Normal people don't wanna specs. They want to have what is trendy and WHILE it's a trend.
Windows phone will never succed in a such competitive market like Brazil (guess one of the most competitive in the world for smartphones: http://www.theverge.com/2013/7/30/4571602/brazil-inflation-fuel-black-market-for-smuggled-smartphones-tablets) while it still doesn't have EVERYTHING others does PLUS great cameras, wireless charging, lower prices and all the blablabla that boosts WP sales around the world.

And that's why I bought my lumia. I don't give a f for what people are playing or doing. I want to be myself and keep doing my things. Maybe that's not why every wp user bought their wphones, but because they simply bought it, The platform is growing and winning apps and developers. If everybody think like you, not even android had existed, not even iPhone. So, what a great thing that everybody's different, don't you think? Even my boyfriend, an Apple lover who hates everything MS do (except Xbox360) is buying a Lumia after he played with mine 620 "because it's actually cool how the system works for that price". So, people also like things that are getting cool with time, even few people uses it at the moment...

The line is nokia lumia success here in Brazil, everyone has seen or ever heard and everyone loves the handset of nokia, I have a Lumia 800 get all crazy when they see my smartphone, and the good thing is that Nokia chose a good Time to put the commercial air, telenovelas in Brazil here is a success reaches the mark 40 points audience with 64% stake, 2nd largest broadcaster in the world (second only to ABC) Rede Globo, and that is very good for the success of the platform and Lumia line.

Whats a Lumia 920? Thats the answer you get from a regular guy in Sweden... Thanks to the nonexistent marketing in Sweden!

Dont be sad. This news are written by an american and commented by geeks who have geek friends. All my geek friends do say "wow, let me see ur WP. Do you like it?" But all my regular friends (90% of them) say "Microsoft cant even make good computers, why did you buy a cellphone and for the price of an iPhone? Does it come with a blue window bug screen? hahaha"

That is the reality in Brazil, where we had the lumia 920 released 8 months after US, for the price of a 4S and only in Black and rarely white

Still no sight of GDR2 and Ambe on Claro carrier.

They seem to have stepped it up in the US recently too, sponsoring MTV VMAs and NFL games.

Here in the US I'd never seen any commercials or media for Windows Phone, however in the last three months I've seen 5 separate ads. 2 billboards for HTC 8X, and 3 tv commercials for the Nokia Lumia 1020. It's nice to see Windows Phone getting some representation.

Hey, my first tip! :)

But yes, I was really glad that Microsoft was finally putting the word out here in Brazil. Primetime ads on the Globo network is freaking expensive. Especially during telenovelas and soccer matches.

I lived in Berlin last year so I would see a WP ad everywhere, in the subway, bus stops, shopping malls and even on the parks. And when I came back I couldn't even find a proper WP section o the big retail stores. Hopefully this will change.

Nokia acts slow in Brazil, Lumia 920 arrived here in april, in december it would be a sucess. They will make a same mistake again in this year. A lot of people here are waiting for a WP with large screen, but these devices will not arrive in this year, then samsung will sell a lot of Androids again.
Another feature that will help WP sales are dual sim devices.
And Nokia online store have no acessories, in São Paulo they have only one store and have no acessories too. Its a shame... I have to import acessories for my Lumia 920.


the problem is , in the official nokia store, lumia 920 (unlocked) costs between US$850 to US$1000 , depending on exchange

some call/data plans cost between US$100 to U$$115 to this phone, more US$ 400 for the phone itself

that is why 520 is the most popular windows phone in south america

at leaste here,in Manaus

Bring us Cyan Lumia 920, Nokia Brazil!

here in argentina came very late, until June. As much advertising as if there was so that there was no with the 900.

I've been seeing some people with WP and I'm really happy about it. Nokia has lost a lot of its value but here in Brazil lots of people still have great respect for it.
I still miss the buttery smooth WP. The only thing keeping me back from going back is a Santander (bank) app. Its the only main bank here which doesn't have an app.

As I explained before... people run away from WP because of APPs and that should be microsoft's focus. We can't be left behind or this OS will die sooner than later.
Windows Central Newsletter
Thank you for signing up to Windows Central. You will receive a verification email shortly.
There was a problem. Please refresh the page and try again.