Microsoft and Citrix team up to help deploy Windows 10 to enterprise customers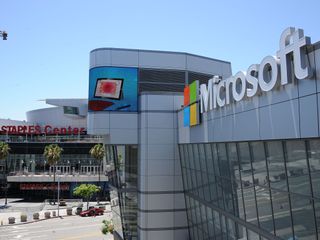 Microsoft has announced a new partnership with software virtualization company Citrix. Among the benefits of this deal is a way to give enterprise customers access to Windows 10 via Citrix's XenDesktop VDI solution.
Microsoft's Brad Anderson explained how this new agreement with Citrix will work in a blog post (opens in new tab):
Anderson added that its Azure cloud service will be used by Citrix "for its preferred and strategic cloud for its future product roadmap."
Windows Central Newsletter
Get the best of Windows Central in in your inbox, every day!
I wonder if Citrix will also bring Worx Home to W10M. I need this for my job so I don't have to keep 2 phones.

My understanding is that it support windows phone 10...you need xenmobile 10 in order to manage it though

I have not seen the app on the store. That's needed as well.

*Gets on soapbox We need support for Windows 10 Mobile and not support for windows phone 10. Getting consumers to adopt Windows 10 Mobile is already an uphill battle, please don't make it more difficult by adding confusion as to the name of the OS. We should help foster a consistent message, even if some Microsoft employees publish unofficial names to the public from time to time. ;) *Gets off soapbox In all seriousness though, our company needs, NEEDS Citrix to release a Citrix Receiver for Windows 10 as a universal app so that we can utilize our existing Citrix investments via Continuum. Sent from the Windows Central Windows 10 UWP app on a Lumia 950XL via Continuum.

Worx Home is supported on Windows 10 Mobile. I've built and I manage XenMobile for my company, and we have both Windows Phone 8.1 and Windows 10 Moble devices enrolled and working.

I'll have to get with my end user computing group then. Thanks for that confirmation.

Satya doing what Satya does (not a bad thing), but partnerships with cellular OEM's and providers to really market and attempt to sell windows phone and assist in bringing apps to the platform would be better, besides Microsoft's own remote apps server is much better than citrix.

Satya has made it clear he doesn't give two ***** about mobile. Ever since he took over, it's been a downward spiral of death for Windows Phone/Mobile, both in market share and in terms of operating system quality. He's doing great with desktop and the cloud, but his mobile efforts are pathetic.

Market share I agree, but OS I disagree. It took some adjustment, but w10m is superior in my opinion. The look and feel and even UWP apps are better and more modern. Posted via the Windows Central App for Android

Totally disagree. W10m feels like a cheap Android knockoff with a half baked live tiles skin. The hamburger menu at top left, literally the furthest possible place onscreen from most users thumbs, is a disaster of bad ux design. Things that used to be easy, such as selecting and guarding/deleting text messages is now more difficult. Outlook has nice features but has account problems CONSTANTLY. W10m is bloated and slow compared to 8x as well. Worst. Upgrade. Ever. And while Android sucks even more, I'm now tempted to go back to iPhone.

I tend to agree with the hamburger menu but even in my own app I'm using it because I like to keep consistent with the first party apps. However I have been experimenting with the hamburger menu to have swipe gesture and also make the menu items flow from the bottom instead of the top, so far I've found that even on a large screen it makes the whole experience much smoother with one hand use. I think we can all agree that mobile and even desktop still has a long way to go before it's a mature and polished OS, however, I totally disagree with it being the worst upgrade ever, for me I can't stand to use 8.1 anymore it feels old, slow and boring, yes quite a few simple things work much better in 8.1 but the overall benefits of 10 are hard to live without. Satya is taking a lot of criticism especially over mobile but I feel he's leading Microsoft to the future, including mobile. It's a long and complicated journey and the thing that makes it so tough for the majority of users is that the journey has already been far too long, Windows 10 and UWP should have been here a long time ago back in 2012, mistakes were made and Microsoft is still suffering from them but Satya is doing a great job pushing a new vision and pulling everyone and every resource together. I still stick with my timeline that we won't see the benefits for mobile until 2018, and by benefits I mean market share increasing and developers truly on board with the platform. Just remember, nobody forces you to use any phone or any OS, it's your choice what to use and don't expect any OS to stay perfect forever. I still find Windows mobile to be the best OS for me, I used to love Android but then switched to Windows phone when the 920 came out and haven't looked back since. That's just me though, everyone has different tastes, needs and wants when it comes to the phone they use and those things don't have to stay the same forever, feel free to evolve. Posted from my Lumia 950

They could solve the hamburger menu problem quite easily by simply putting it at the bottom by default. Boom, done. As for 8.1 being slower, I completely disagree. I've used the 640, 830 and 1520 on both 8.1 and 10, and in ALL cases, 10 is the slower OS.

For the 640 and 930 some builds were faster for me, most builds were slower but that's something I expect on preview builds and even release builds on older hardware. The 920 was virtually unusable with 10 for me and eventually I sold it. With the 950, I.e. new hardware, 10 feels a lot faster and more fluid than 8.1 ever was on any of my phones. While I get that the 950 and XL is "not good enough" for most fans, I love the device and so far it's been the best phone I've ever owned, once again, it's each to their own. Posted from my Lumia 950

I think the 950's are fine devices, but the OS does not live up to them. They should have released both 6 months earlier with 8.1 update 2. Android devices with nearly identical specs were out nearly 9 months by the time it was released. Satya is not doing enough, and he's put mobile on the back burner.

What about Continuum support for Receiver? That was promised months ago.

Yeah! Continuum needs to support Receiver. I woudl get L950in a hearbeat over iPhone and forget about my laptop for good.
Receiver needs to run on Continuum natively and bug free. I hope Citrix is reading this? :-)
I already dropped them a couple feedback emails months ago
Windows Central Newsletter
Thank you for signing up to Windows Central. You will receive a verification email shortly.
There was a problem. Please refresh the page and try again.