Microsoft and Xiaomi enter a 'program' to test Windows 10 [Updated]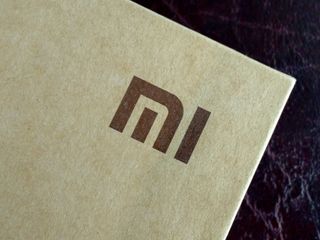 Nestled within Microsoft's announcements today from the WinHEC conference in China is a familiar, yet unfamiliar name: Xiaomi. Currently Xiaomi makes exclusively Android powered mobile devices, but the Chinese OEM has entered into a program with Microsoft to test Windows 10 on a very small, select group of its smartphones.
There isn't much more than that to go on, but one thing seems clear. For some people, somewhere, there will be a Xiaomi phone running the Windows 10 Technical Preview. And that has our interest piqued.
Update: In a statement to The Next Web, Microsoft announced:
Source: Windows Blog
Richard Devine is an Editor at Windows Central. A former Project Manager and long-term tech addict, he joined Mobile Nations in 2011 and has been found on Android Central and iMore as well as Windows Central. Currently you'll find him covering all manner of PC hardware and gaming, and you can follow him on Twitter and Instagram.
At least someone else it's getting 10..

I was using a Lumia 635 with Windows 10 preview for a few weeks. Just hours ago I switched back to my Lumia 1520 w/8.1.1. Better phone vs. leading edge OS? Tough call. If I had a Lumia 830 (best phone currently eligible for the Win10 preview) I might have kept using Win10 a while longer. I already miss being able to reply to SMS notifications from within the notification.

NO, even the lumia 830 doesn't have a stable windows 10 cuz this is a preview, the lumia 1520 sure to be one of the fastest phone windows 10, which phone joe use to show windows 10?

I was running the Win10 preview on a Lumia 635, and it wasn't perfect but it was more than stable enough for my needs. The only serious bug I ran into was an inability to turn off my alarm when it went off during a phone call. Not the end of the world. :) So the Win10 preview was fine for me, but using a 4.5" phone wasn't so I've retired the 635 for now. If I had an 830 I might have played with Win10 preview a little longer, as a 5" screen is closer to satisfactory for me. Trust me, I'm eager to try it on my Lumia 1520. I know I'll get the chance when the time is right.

google this tutorial-how-to-windows-phone-10-t3041993 make sure u have an sd card and you can get it working on l1520. i did mine last night. and wp10 runs like butter on my L1520. i didnt wipe my phone either i think thats not needed unless you have to many apps. just make sure the step about storage sence you read carefully. the apps in the thread have to be installed in specific storage. some in phone and some in sd... but with my phone even if i chose SDCARD in settings , the apps still installed in PHONE. so i simply MOVED the apps that are required to be on SD.

no, i dont want xiaomi to install unknown apps that doesn't show in the app list, i dont want a modified OS that upload my data to their server first, then to the internet

OEMs and carriers can't deeply embed their apps on Windows Phone. OEMs can't do much to the UI, so they prefer Android.

Seems great bol Microsoft

So Android users will be able to dual boot Windows 10? Now that would be nice.

No, this manufacturer are more known for Android, not these phones also running Android. I have seen one in Hong Kong (running Android), small light and relatively smooth (especially considering it was running Android). The price point was good from memory too.

any on the article said that it will be dual boot????????

Meanwhile in 1520 land...

This is just for you:
..
Microsoft Employee recounts Windows 10 for Phones Technical Preview Release Day
http://youtu.be/z3nXHAQa-gQ

That's it! Keep it up Microsoft!

A place where we critisise MSFT on some day and praise it the next day!! Hahah

That's great for Microsoft, Xiaomi is a top manufacturer and if enough people are fed up in china with android, than maybe windows phone will catch on faster. I have converted one person in about a year trying and its hard. But. I think windows 10 is a game changer. I hope this helps

You either haven't tried enough yet or you are surrounded with Close minded android fanboy.. I converted 3 android users to 535 and two 1520 just this year..

I've covered around 12 hah

It's just different culture I guess, xiaomi is dominating the phone market in china

I've converted 3 people (my boss and 2 other colleagues) in a year to Windows Phone.

I've converted 6 ppl this year haha.. And their happy to swithced from super ugly lagdroid to beautiful wp haha

When lumia phones were on sale last week here in PHL, bought one for myself and 10 more to convert android and iphone users. They were happy with their 925's.

Now that's a good move. Micromax also , should come up with more windows phones too

That M on the icon look just like the M icon on Maxthon browser.

Which I am using right now... I always thought I was the only one who noticed...

I had noticed it too. Strange I always thought both had a connection

It's like a lollipop for those MI 4 dual booters and a nice move by Microsoft

Heck I'll enter into an agreement with them to run it on my 1520 : )

I'll mail them my HTC M8 if they wanna load Windows 10 on it and send it back... I'll test it for them :) Posted via the Windows Phone Central App for Android

I don't like Chinese brands but if it runs windows then I will buy xiaomi. :)

Xiaomi is not Chinese Chinese ! I dont buy Xiaomi coz they are only Androids.. Expect Xiaomi to be followed by Micromax, Xolo, Lava , Karbonn and iball onto the Win phone bandwagon Blu, Yezz etc are a few others in the pipeline...Lenovo already announced a win phone

You know pretty much all phones are actually made in factories in China anyway, right? ;-)

Hmm I wonder if Windows 10 will run on Android? Just make it an app. Game over.

Now Microsoft needs to do the same with Sony to increase the number of Windows Phone users in Japan.

don't the japanese prefer ios???

Guess my opinion is less important. Been a WP user and supporter since wp7. Thanks MS.

Xiaomi is one of the world's biggest smartphone vendors. Like, number 3 (at least at one point) behind Apple and Samsung. I fear you aren't quite grasping how enormous this news could be.

Complementing Rich, Xiaomi has sold 110 million smartphones only in China in the 4ª of 2014.
While Microsoft has sold 10 million Lumias worldwide.

Last year xiaomi sold around 60 million device while Microsoft Lumia sold around 35

Xiaomi offers the best price points and bang for the buck here in India. Mi Note at 170 USD is the best device below 180 dollars and its quite a steal. My only issue is that I have never purchased an Android device and hence I m really excited about Xiaomi-MS partnership. This could be a serious gamechanger for MS in markets like India and China.. @Vit , Imagine how many of those 110 m Xiaomi users can be converted to Windows. I cant wait for a Xiaomi win devices !! @Zak, It not entirely prudent to compare Android sales with Win Phone sales. Even today, 90 pc smart devices sold in the world are Androids. That is why Xiaomi -MS deal could be the best thing for MS since sliced bread.

Xiaomi is coming to Brazil in the next months. I'm waiting for the price yet, but they are promising that will be cheap. (MS devices is cheap here too). Hugo Barra is brazillian =D

And in the whole year they sold like 4x110=440mln smartphones. Such a big numbers, lol.

http://www.gsmarena.com/xiaomi_mi_4-6518.php

I like how its still stuck on Android 4.4.3 lol. There could honestly be a Windows 10 version before there is a Lollipop version.

Xiaomi has its own completely custom version of Android, similar to how Amazon does. MIUI V6 is extremely smooth on even lower end devices. Sound familiar?

I didn't realize that they were running their own OS. The article Rodneyj linked to said Android OS KitKat and AFAIK, it has to have Google's services to be considered "Android", otherwise its just called something else (e.g. Tizen, FireOS).
That is interesting though. If its not Google's Android, its entirely possible that this Xiaomi M4 with Windows could have a larger app store than their MIUI store, or whatever its called.

It has no Google services inside China. They can be hacked on easy enough and devices in places like India also have them. MIUI started as a custom rom. And grew from there. It's a total rework of Android.

This brings back up the topic of MS possibility having versions of WP that run Android apps..

As I understand it: Android is the base operating system, which is technically open source. Google however, forces manufactuers to integrate all google services into all its Android handsets, basically by saying that if you want to install one Google service (e.g. Play Store), you must install them all; including forcing them to display its search bar prominently in the home screen and installing all relevant tracking and data mining software. Of course, all those google "services" are all proprietary software designed only to benefit Google -- so most android phones aren't really open source phones, they are basically google phones. Unless you fork it like Amazon or Xiaomi.

Would definitely like to see the new Mi Note running Windows 10.

MiFace, the Microsoft Surface, Xiaomi version.

Mi note pro 3 with window 10 for phone....hell yeah for me
Superior spec, low price

This is the best news for wp recently!

I wish Huawei would release in the US. the Media Pad X2 running Windows 10 for Phone. Beautiful 7-inch Full HD premium smartphone.

Huawei has already said no plans for Windows 10. Shame, I like their phones.

We can have a good time laughing at them later for not jumping on the chance to join in on the Windows 10 glory :3

This is a very good start. Hopefully, they'll get out of the testing phase and actually release a WP device.

I just hope that one day Microsoft could allow OEMs to customize windows a bit to differentiate their phones from others, because from a phone hardware point of view its not happening

100% agree with you. That's why I think so many dropped out from windows phone. Its an os with low adoption that the OEMs can't alter or improve to stand out from the crowd. So all they can do is tweak internals to alter price points and have a good design. O and a few custom apps..meh. They need to be able to alter the os more. Microsoft tried to do the locked down os of apple with multiple OEMs like android (and like it does with computers) but that simply can't work with phones. What reason does anyone have to buy from one OEM over another except for lumias MSs own phones which have the most upgrade support. It boggles my mind that they haven't opened the os a bit more AT ALL to these oems

And that will result in WP becoming android.. Fragmented, no updates whatsoever.. Even if the OEM's provide the carriers wont be bothered.. Unless they can pull off an option where the user can decide that they do not want the bullshit from OEM's and just want a plain OS which gets regular updates.. OS updates can be pulled off but firmware will remain the same as no OEM will be bothered to update..

Another the best-seller Android smartphone manufacturer in Indonesia, enters it! Another win for MS!

Isn't the bigger story here that there IS a way to upgrade from Android to Windows? If this were easy (for users) it opens the door to 1B+ devices already in the market.

Well the hardware has never really been an issue, right? Presumably there was always a way but it would require a manufacturer getting on board. Xiaomi is extremely developer friendly so it makes total sense.

How bad it is that cheap companies like xiaomi have strong market base. They just provide more specs to ppl but quality is not even better than a xolo phone.their ugly user interface and everything. This shows ppl still want crap products but wont go for a better option with the same price range which gas a better after sales service.

And have you used a Xiaomi phone? Because I own one and it's far from "crap." Excellent hardware at an affordable price.

Maybe they could make mi band Sports compatible for WP.

Releases w10 tp for phones to an android phone before 1520, 930 etc.... Wow... Bad enough all the unique apps and services are going to other platforms and in some cases are better than windows phones own apps.... Wow way to go Microsoft. Nokia when u return to the mobile space I will continue to follow u which most likely will be android and will have all the Lumia apps and services anyway. Wow what a fckn mess. What kind of Muppet is in control over there? Oh that's right compulsive lier belfiore.... Just look at his nose.... Pinocchio anyone?

well your a complete moron.

Please launch mi4 with windows phone os

You got a great future behind you, Microsoft

Really good if comes, especially for MS.....

This would be great to the Windows phone ecosystem once shao mi official use the system on their phone.

Xiaomi makes really great phones. I have a Xiaomi Mi3, which has a Snapdragon 801 processor, 2 GB of RAM, 64GB of storage and an awesome body (magnesium alluminum alloy with multiple layers of graphite coating...kind of like a Thinkpad) for $300 brand new. Keep in mind I had to import it, which means that native buyers can buy it even cheaper. Xiaomi releases updates to its operating system WEEKLY...and it comes pre-rooted out of the box. The operating system MIUI is *very* nice and the developers listen to its fans and add requested features all the time. Plus it comes installed with security software to prevent apps from accessing your data, which I think is important for android users. For android phones, I honestly think you can't do better than Xiaomi. The phones are literally about half the price of American phones for the same specs (Xiaomi Mi3 $300 vs. HTC One M8 $600). However given that Xiaomi spends so much time on their customized OS, I am unsure whether they will actually release a Windows Phone. If they do, I will not hesitate for a second to buy it! I much prefer Windows Phone to Android.

Xiaomi Mi3 was sold for just $200 in India, The new Mi4 costs just $320, so you are right Xiaomi absolutely kills the competition in the few countries they operate, hopefully the next Mi phone comes with Windows 10 pre-installed after this testing partnership.

I hope the group of power users aren't biased.

I recently made one of my friends to switch to WP from android. Now he blames me for missing functionalities of apps such as WhatsApp, messenger, Facebook etc. I'm really really sick of WP now!! Smoothness and Live tiles won't cover up crippled apps and missing apps!! Lumia 730 will be my last WP. So long Nokia.. :( Gonna switch to Android.. Gonna miss Nokia Camera! Microsoft had the chance but they... :(

Win Phone is not for every Tom, Dick and Harry ! Stay low with Crapdroid...

Lumia 435 says otherwise!

Hope to see Good Hardware at fair price :-)

And the native windows phone flagship owners like me just staring at android users getting wp10... Kill me plz !!!

How do you get that from the article? atleast learn to read before posting nonsense, this is a testing partnership between Microsoft and Xiaom where few of their OS Dev team/power users will get to test Windows 10 TP, which may lead to further partnership in future.

You need to grow up to understand the sarcasm... Till then avoid commenting kid.

Teenagers like you need to grow a brain and learn to write sarcasm which should be clear to readers and should not appear as a delusional rant.

I find it awkward to see the logo of Xiaomi looking like the Maxthon logo. :/

They do make decent hardware at extremely competitive prices, this will be good for us all and the ecosystem.