Microsoft announces more regions for Xbox Game Pass, TV apps, 'streaming devices,' and much more
Microsoft shares a roadmap for the future of the Xbox platform.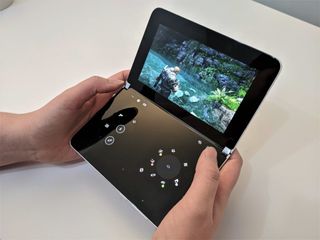 (Image credit: Windows Central)
What you need to know
Microsoft revealed details about its Xbox strategy behind digital closed doors for E3 2021.
Microsoft shared evidence that Xbox Game Pass is lifting retail sales of games, while noting that consoles would remain their flagship effort.
Xbox Game Pass cloud gaming is coming to Australia, Brazil, Mexico, and Japan later in 2021, and the Xbox Series X server blade upgrade is "in its final stages."
Microsoft will hold a games showcase for Xbox on June 13, 2021.
Ahead of Microsoft's big E3 2021 Xbox showcase, the company shared some updates on its roadmap for the Xbox platform with press and analysts, including ourselves, giving us some insight into where Xbox is headed.
Microsoft has seen record-breaking growth for Xbox, with quarterly revenue and profits hitting all-time highs, often on the back of Xbox Game Pass. The subscription isn't where the story ends, though. In data shared with analysts, Microsoft painted a picture of a service that seems to have no real downside, with boosted retail spending, engagement, and more game time hours for devs investing in the service. Microsoft also gave some hints for future growth — including streaming devices and new regions, while emphasizing that the company still has "work to do."
We'll hear more about what Microsoft's future Xbox games lineup looks like after E3 2021 on June 13, but here's the meat on Xbox Game Pass and Xbox as a platform from Microsoft's perspective.
Game Pass drives game sales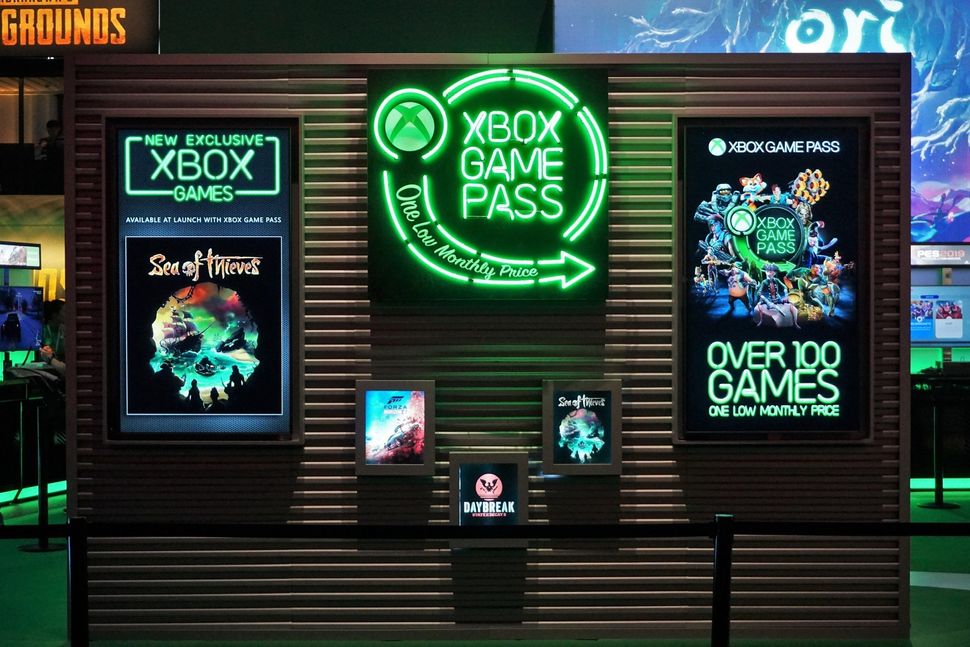 As you might expect, Xbox Game Pass was very central to Microsoft's message for growth, although Xbox head Phil Spencer said during the presentation that consoles and PC will always and forever have a place at the heart of the Xbox mission. Microsoft's Liz Hamren CVP for gaming experiences and platforms reiterated that indeed, Xbox consoles remain the "flagship experience." The message ultimately explained that Xbox Game Pass is simply another option, targeting gamers who perhaps can't afford to spend money outright on every piece of software, every big hardware upgrade, and so on. Spencer used arcades of ages past as a discovery mechanism and sees Xbox Game Pass in much the same way.
Microsoft offered some updates on how Game Pass members' habits differ from non-subscribers. Over 90% of the 18 million+ members of Xbox Game Pass note that they played games they would have never tried without Xbox Game Pass. Almost a third stray into new genres and 40% play more games than average. Microsoft noted that games see anywhere up to and above eight times more engagement once they enter Game Pass. Crucially, Xbox Game Pass members spend 50% more on DLC and game purchases than non-members, taking advantage of the exclusive Xbox Game Pass retail discount.
Microsoft also shared that EA Play games have seen record usage since joining Xbox Game Pass, driving hours played in EA vault titles by more than 200%, reaching "millions" of new players.
Despite being in Xbox Game Pass on day one, Outriders still became the No. 1-selling digital game on Xbox during its launch week and remained in the top 10 for the month of April. MLB: The Show 21 became an overnight hit on Xbox Game Pass, becoming the biggest sports game of 2021, and the second biggest sports game of all time on Xbox. MLB: The Show took home the crown for best-selling digital game on Xbox for the month of April too, despite being in Xbox Game Pass. Microsoft also noted that Xbox Game Pass helps drive sales on Steam and on the Epic Game Store.
Some of these facts Microsoft recently shared behind closed doors with its partners at Game Stack Live back in April, but the new figures for Outriders and MLB: The Show truly evidence the fact that Xbox Game Pass isn't replacing traditional game sales, but rather driving them, similarly to how a rental service might create a virality "word-of-mouth" marketing effect. I can speak from experience that recently, I found myself playing Dragon Quest XI purely because of Xbox Game Pass. I later bought the game outright and found myself buying merch for it on Amazon. It reminds me of renting games from Blockbuster as a kid, with the view of buying-to-own later if the games were things I ended up enjoying.
Xbox Game Pass expands to more regions and more devices
Microsoft reiterated that Bethesda games will hit Xbox Game Pass day one going forward, alongside continuing investment in first-party studios. Microsoft will offer more details on exactly what those games will be at their June 13 Xbox showcase, streamed on Twitch, YouTube, and other platforms. Microsoft's mission is also to grow their audience beyond the console userbase, which Microsoft considers to be limited to around 250 million households — ultimately a small piece of the 3 billion-strong electronic gaming pie.
To that end, Microsoft revealed that they're working on new hardware and services that "won't come to light for many years," including streaming devices that will eliminate the need to have a full-blown console. This sounds similar to the cancelled Project Hobart device of yesteryear, but it could also infer handheld devices, like the Surface Duo or something else. I've heard sporadic rumors for years that Microsoft has dabbled with handheld prototypes, and perhaps we could see a cloud-based Switch competitor emerge someday. I certainly think Microsoft should make an Xbox handheld, anyway.
Beyond their own devices, Microsoft confirmed it is working with global TV manufacturers to build web apps directly into smart television sets, with direct connectivity for Xbox controllers. Microsoft is also exploring new tiers and other subscription models for Xbox Game Pass to meet different types of consumers. I've previously argued that Microsoft should make a Game Pass cloud-only tier "lite" version, for those who don't want to buy a console or PC.
Additionally, Microsoft begin rolling out Xbox Game Pass Ultimate's cloud service to new users in Australia, Brazil, Mexico, and Japan later in 2021, with a wide-reaching server upgrade to Xbox Series X-level hardware "in the final stages." Users in supported regions will also gain access to the web version of Xbox Game Pass cloud gaming "in the next few weeks," rolling out to the public from its closed beta test. The web version bypasses Apple's anti-competitive restrictions on its iOS app store, bringing Xbox gaming directly to your iPad or iPhone. Microsoft will also fully integrate cloud gaming into the Xbox app on PC, letting users try games before they download them, or experience console-quality games on PCs and laptops without high-end graphics cards necessary for native PC gaming.
Next stop: games
Microsoft's missing piece of the jigsaw is a steady cadence of high-quality games that can solidify it as a destination for exclusive experiences. Microsoft is still feeling the legacy of low-tier investment during the Xbox One era, but with gargantuan investments in the space, their fortunes should change very quickly in the coming months and years ahead.
Third-party games will remain a big pillar of their effort with Xbox Game Pass. Microsoft noted that ID@Xbox indie developers have earned over $2 billion dollars since the platform launched, with over 2,000 titles launched. Microsoft shared with us that they have a goal to hit one new first-party game into Xbox Game Pass for every single quarter, which underpins their efforts to acquire more studios. In order to achieve that sort of release schedule, you really would need far more than the 23 studios Microsoft has under its wing now. We've certainly started hearing rumblings that there's a significant effort to acquire more studios to that end.
Microsoft has a long way to go before meeting the likes of Sony and Nintendo for platform users, but this is arguably the first time since the Xbox 360 days that Microsoft has sported such a competitive, cohesive strategy that not only delivers heaps of value for Xbox consumers in the ecosystem, as well as developers hoping to share their creations. All of this hinges on the games though, and to learn more about that, you'll have to tune in on June 13 for the Xbox E3 2021 showcase.
Get the Windows Central Newsletter
All the latest news, reviews, and guides for Windows and Xbox diehards.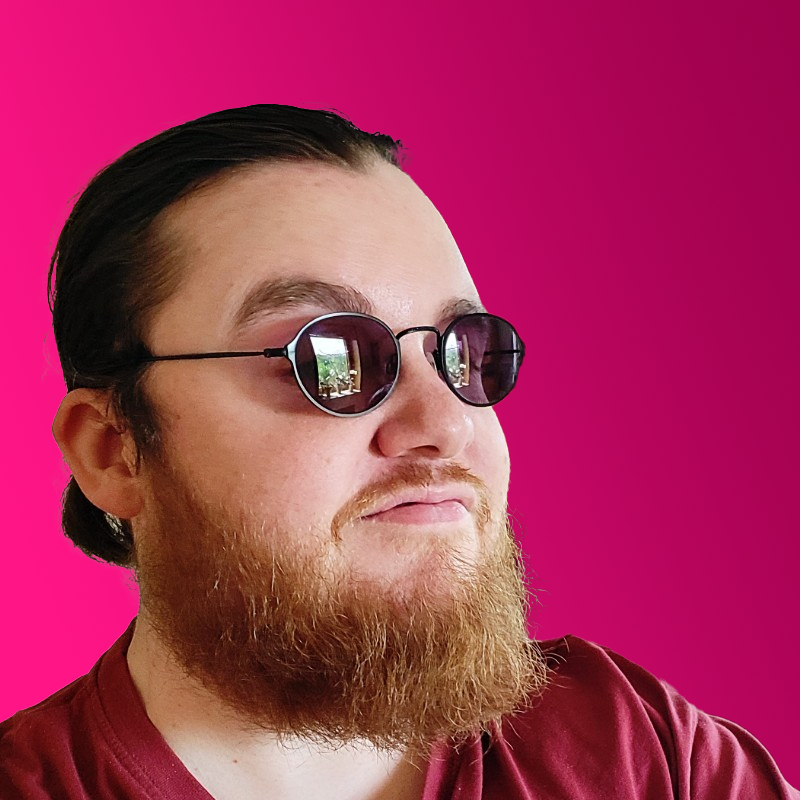 Jez Corden a Managing Editor at Windows Central, focusing primarily on all things Xbox and gaming. Jez is known for breaking exclusive news and analysis as relates to the Microsoft ecosystem while being powered by caffeine. Follow on Twitter @JezCorden and listen to his Xbox Two podcast, all about, you guessed it, Xbox!