List of upcoming game events 2022: From Summer Game Fest to Xbox showcase, but no E3
Keep track of the dates and times so you know when to tune in.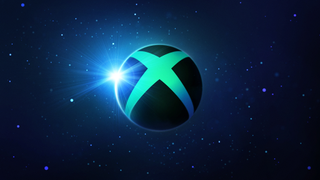 (Image credit: Microsoft)
A new summer means new big gaming events! We've already got a few confirmed events to look forward to, and more will be announced in the weeks ahead.
Even with E3 2022 being canceled, there are some other major showcases to check out. With plenty of great games on the way in 2022 and beyond, anyone interested in getting updates on previously revealed upcoming games and seeing some big surprises will want to check out these shows.
Warhammer Skulls — June 1
Update:
The event mainly provided updates on existing games, but we also got a couple of neat reveals. Particular highlights include a role-playing game called Warhammer 40,000: Rogue Trader, as well as a retro shooter called Warhammer 40,000: Boltgun.
Here's everything that was announced during Warhammer Skulls 2022.
Original story:

If you're all about Warhammer and Warhammer 40,000, this is the event for you. Warhammer Skulls is an event dedicated to Warhammer video games. Games Workshop is partnering with Xbox for the event, with a dedicated showcase on June 1 at 10 a.m. PT / 1 p.m. ET.
The event will feature "world premieres, reveals, and announcements" and will be hosted by Clive Standon, the voice actor for Captain Titus in the recently announced Warhammer 40,000: Space Marine 2.

Players can expect updates on Warhammer 40,000: Darktide, Warhammer 40,000: Space Marine 2, Warhammer Vermintide 2, Total War: Warhammer 3, and more.
PlayStation State of Play — June 2
Update:
Sony provided a solid look at several games, with the reveal of Resident Evil 4 remake, Street Fighter 6 gameplay, a release date for The Callisto Protocol, and to close out the show, a release window for Final Fantasy 16.
Here's everything that was announced during the PlayStation State of Play for June 2, 2022.
Original story:
Sony is holding a PlayStation State of Play on June 2, 2022 at 3:00 p.m. PT / 6:00 p.m. ET. The event will run for almost 30 minutes, and is slated to consist of third-party reveals and PS VR2 games.
Sonic Central returns — June 7
Sonic the Hedgehog is on fire right now, and Sonic Central is returning for 2022.
Call of Duty: Modern Warfare 2 reveal — June 8
While Call of Duty: Modern Warfare 2 was officially announced and the game already has a release date, the official reveal is set for June 8, 2022. This will provide more insight into what players can expect.
Summer Game Fest — June 9
Like in the past couple of years since the pandemic first threw a monkey wrench into many companies' plans, Summer Game Fest is returning. The show will be hosted by Geoff Keighley, who also hosts Opening Night Live at Gamescom and the Game Awards. It's being held on June 9 at 11 a.m. PT / 2 p.m. ET, and will feature "game announcements, reveals, and more."
In previous years, Keighley's shows have had a wide variety of games, with Summer Game Fest 2021 notably concluding with Elden Ring getting a trailer and a release date.
Geeked Week — June 10
Keighley, ever the busy man, will also be hosting Netflix's Geeked Week on June 10, 2022. This showcase will feature news on Netflix Games, as well as movies and TV shows that are based on gaming IP.
More and more gaming adaptions are happening in recent years, with Netflix receiving praise for the successful Castlevania animated series as well as the Witcher TV show. Other companies are also working to bring gaming to movies and TV, such as Sony's efforts with PlayStation Productions.
Future Games Show — June 11
GamesRadar+ is again returning with the Future Games Show, which will be held on June 11 at 3:00 p.m. ET. The event will feature around 40 games, and there'll be new reveals, including titles from Team17, Thunderful, and Amanita Design.
Xbox and Bethesda Games Showcase — June 12
Like in 2021, Xbox Game Studios and Bethesda Softworks are teaming up with a combined Xbox first-party showcase. The Xbox and Bethesda Games Showcase will be held on June 12 at 10 a.m. PT / 1 p.m. ET. While most Xbox summer showcases run for around 90 minutes, an exact timeframe for the show has not yet been confirmed.
Microsoft says the showcase will feature a "diverse lineup" of titles from both the Xbox first-party division and "partners around the world."
PC Gaming Show — June 12
The annual PC Gaming Show is returning and will be held on June 12, 2022, at 12:30 p.m. PT / 3:30 p.m. ET. The PC Gaming Show has traditionally focused on PC versions of multiplatform games, or PC-exclusive titles such as simulation and strategy games.
That's not changing this year, as the event will feature over 45 games, including reveals for the next projects from 11 bit studios and Klei Entertainment, who worked on Frostpunk and Don't Starve, respectively. There'll also be an interview with the developers of Arma 4, and a first look at gameplay footage of Victoria 3.
Capcom Showcase comes back — June 13
Capcom is holding another dedicated showcase this year on Jun3 13, 2022 at 3:00 p.m. PT / 6:00 p.m. ET.
THQ Nordic Digital Showcase — Aug. 12
THQ Nordic, one of the many publishers under Embracer Group, is holding its own showcase on June 12 at 12 a.m. PT / 3 p.m. ET. According to the press release, the showcase will feature "everything from intense, dark and gritty to light, colorful and just plain fun!"
QuakeCon 2022 — Aug. 18-20
While QuakeCon isn't returning in a physical presence this year, there'll still be something for Bethesda fans to tune into. An all-digital QuakeCon is being held, though there aren't many details on what'll be present yet. The event will begin on Aug. 18 and runs through Aug. 20.
More to come?
These are just the big showcases that we know about so far. We'll be sure to keep this updated as other publishers will undoubtedly share their plans for 2022 as time goes on. E3 2022 might not officially be happening, but the summer period is always packed with gaming announcements, and even with the weirdness of the last couple of years continuing, we're not expecting that to change.
Get the Windows Central Newsletter
All the latest news, reviews, and guides for Windows and Xbox diehards.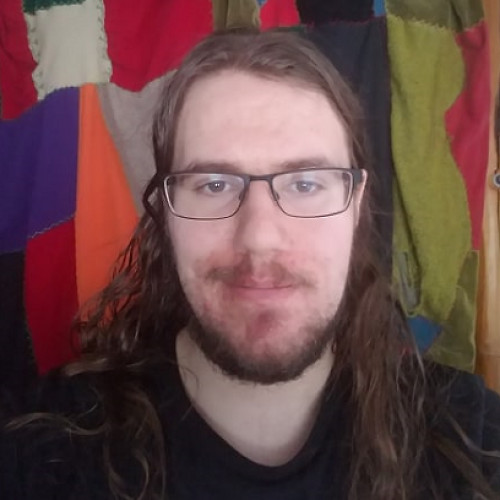 Samuel Tolbert is a freelance writer covering gaming news, previews, reviews, interviews and different aspects of the gaming industry, specifically focusing on Xbox and PC gaming on Windows Central. You can find him on Twitter @SamuelTolbert.