The Callisto Protocol for Xbox and PC: Trailer, release date, and everything you need to know
The creator of an iconic horror franchise returns to the genre with The Callisto Protocol.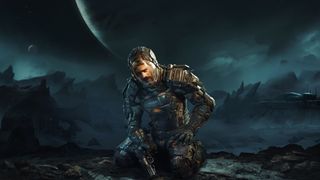 (Image credit: Krafton)
One of the big reveals during the Game Awards 2020 concerned a new horror game called The Callisto Protocol. Coming from a Dead Space co-creator, it instantly excited horror fans with the promise of a spiritual successor to the beloved franchise.
After going dark for the vast majority of its development cycle, we've gotten a blowout of information on this exciting horror game, with gameplay, trailers, new information, comments from developers, and even a release date. Here's everything you need to know about The Callisto Protocol.
What is The Callisto Protocol?
The Callisto Protocol is a third-person, single-player survival horror game. It's being developed by Striking Distance Studios, a subsidiary of Krafton, which also owns PUBG Corp.
Glen Schofield, co-creator of Dead Space, co-founder of Sledgehammer Games, and CEO of Striking Distance Studios, stated in 2020 that "We've built a world-class studio of passionate developers that is ready to once again tackle one of our all-time favorite genres — survival horror. We're setting out to make one of the most terrifying games of all time, and we can't wait to share more about The Callisto Protocol next year."
Amusingly enough, a few months after The Callisto Protocol was revealed, Electronic Arts confirmed that Motive Studios is working on a Dead Space remake. This remake is currently slated to launch on Jan. 27, 2023. Even more amusing is that a Resident Evil 4 remake is scheduled to be released on March 24, 2023. It's a good time for horror fans!
The Callisto Protocol trailers
The first trailer for The Callisto Protocol debuted during the Game Awards 2020. You can watch it below.
Later on, the studio shared a more explicit Red Band trailer. After that, things were quiet for a long time. Finally, during Sony's June 2022 PlayStation State of Play showcase, Krafton showed up with the first gameplay trailer for The Callisto Protocol.
An extended version of this trailer, with additional gore, was shown off during Summer Game Fest 2022:
The Callisto Protocol Story, gameplay, and features
After a long period of silence, we finally got a slice of gameplay for The Callisto Protocol at Summer Game Fest 2022:
The gameplay shows a heavy focus on the lack of a heads-up display, with the interface instead displayed directly on the character and any guns, when aiming down sights. Protagonist Jacob Lee knocks monsters into environmental hazards, but these hazards are dangerous to him too.
Another chunk of gameplay was shown off during Opening Night Live at Gamescom 2022. This gameplay focused more on stealth and melee combat, as well as showing off special abilities that Lee can use and even more dangerous machinery that can be weaponized.
Much of the story in this game is still shrouded in mystery, but The Callisto Protocol is set 300 years after its initial reveal date, or rather, in the year 2320. It takes place in the Black Iron prison, located on the Callisto moon of Jupiter.
According to an interview, The Callisto Protocol's main character is named Jacob Lee. He's portrayed by Josh Duhamel, who previously worked with some of the developers like Schofield on Call of Duty: WWII.
Jacob Lee and other characters in the trailers have a kind of diegetic health interface on his neck, which instantly recalls how the HUD in Dead Space was immersively designed around the character. Based on the trailer, the prison is in disarray, with something horrific stalking the inmates. The monster has a humanoid shape and on close examination, appears to be an infected human. Whether this thing is alien or human-made in origin is unknown, but we'd seriously guess the former.
We've learned that these monsters are called Biophages. They come in a variety of forms, and are infecting the humans in the prison station. These creatures are hinted to be evolving over the course of the game, and can be dismembered, changing their attacks as they lose limbs. Players can fight them using weapons like a pistol or shotgun, as well as melee combat.
There's a heavy emphasis on contextual melee attacks, with the nature of an attack changing based on the positioning of the Biophage, Jacob Lee, and the environment around them. Players can also use a gravity-based attack called the GRP, which can slam around enemies and objects. This is vital to survival, as ammo and resources are scarce, so using the GRP to push an enemy into a wall of spikes or massive spinning fan could be key to making it through an area alive.
We also see a mysterious figure watching a control panel with cameras, possibly the prison warden. Meanwhile, an operator tells a ship called the Charon to begin landing, which we see as the trailer ends. There's also a glimpse of the domes that presumably make up the livable section of the prison.
From an interview with Polygon, Schofield was drawn to using the moon of Callisto due to the setting, which is theorized to feature an entire ocean trapped under a massive amount of ice.
We know the game is third-person and will almost certainly use a HUD similar to that of Dead Space. Schofield told IGN that "the graphics are just freaking amazing now," while the 150-plus developer team is working to make this game the scariest title on the latest generation of consoles.
Schofield also notes that the main focus of the game is immersion, stating, "We're trying to make you really feel like you're in this world. Even though it's you escaping from this prison and you've got to survive these unthinkable horrors."
The team is using something called the Apprehension Engine, which was developed by the composer of The VVitch, to create appropriately horrifying sound effects and alter the music to be as scary as possible.
"From the monstrous sounds of Biophage echoing down long dark hallways, to the ambient whirring of broken prison machinery, audio is a huge feature in making players feel trapped, isolated, and alone," Schofield says.
What platforms is The Callisto Protocol coming to?
Originally, The Callisto Protocol was mentioned as coming to "PC and consoles" with no exact platforms mentioned, but it was described as a current-generation exclusive game, so it was easy to surmise that it will release on Xbox Series X, Xbox Series S, and PS5.
This changed as of 2022, when the Game Informer article revealed that The Callisto Protocol is actually a cross-generation title, so it'll be available on Xbox One and PS4 as well. While this means that the game will have a wider install base to sell to, it also means that the game will be technologically restrained, unable to truly take advantage of the advanced SSDs and processing power in the latest consoles.
That said, naturally the current-generation versions will be more advanced, with faster loading, better visuals, 3D audio, and PS5 DualSense haptic feedback support.
Is The Callisto Protocol set in the world of PUBG?
Not anymore. Strange as it sounds, The Callisto Protocol was originally set in the same universe as any other narrative games for PlayerUnknown's Battlegrounds. Striking Distance Studios, the company developing the game, was created to specifically craft narrative games in the PUBG universe. Krafton, the parent company of Striking Distance Studios, was formerly known as Bluehole, developer of PUBG.
Don't get too concerned about that though, as it's a completely different kind of game, and the PUBG connection isn't there anymore.

"It no longer takes place in the PUBG Universe. It was originally part of the PUBG timeline, but grew into its own world. PUBG is awesome, & we will still have little surprises for fans, but TCP is its own world, story and universe," Schofield shared via Twitter on May 26, 2022.
When is The Callisto Protocol's release date?
The Callisto Protocol has a release date of Dec. 2, 2022, following two years of relative silence as Striking Distance Studios simply stated the game had a release window of 2022.
A red band trailer was released on Dec. 17, with more information meant to be shared throughout 2021. This didn't end up happening, and the studio went dark, before finally sharing a lot more in 2022, culminating in the game's release date being announced at Sony's June 2022 PlayStation State of Play.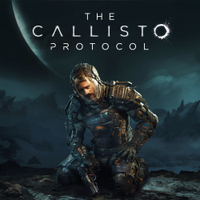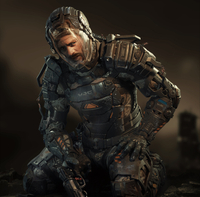 Get the Windows Central Newsletter
All the latest news, reviews, and guides for Windows and Xbox diehards.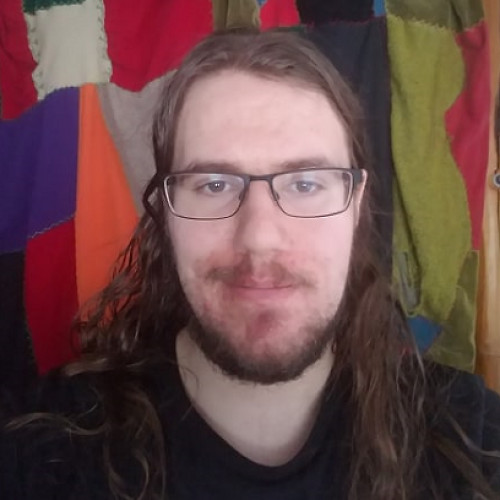 Samuel Tolbert is a freelance writer covering gaming news, previews, reviews, interviews and different aspects of the gaming industry, specifically focusing on Xbox and PC gaming on Windows Central. You can find him on Twitter @SamuelTolbert.