Microsoft apologizes for Saved Cloud Game outage by offering free month of Xbox LIVE Gold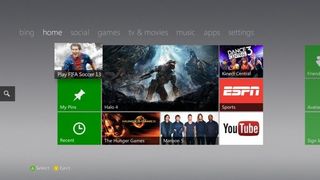 This weekend Microsoft experienced a problem with their Xbox LIVE Saved Cloud Games service, causing some gamers grief as they could not save their progress to the cloud or access previous saves. Xbox LIVE's Major Nelson reported early this morning that the problem been resolved and that those affected would be given a free month of Gold service for their troubles. Microsoft's General Manager of Xbox Live, Alex Garden, sent out an apologetic email trying to reassure users that this will not happen again.
As the above message states, if you were among the gamers affected, there is no need to contact Microsoft support. They are aware of what accounts experienced issues and will automatically credit you with one free month of Xbox LIVE Gold. This may or may not mend the wounded hearts of those affected, but it is a kind gesture on Microsoft's part.
Source: Microsoft; Via: The Verge
That is generous of them but here is the problem. I read there is XBL cloud storage is down. I don't sign on to XBL due to this. Am I an affected customer?

You can enable Cloud storage in settings on your 360. As long as you never had to sync your Cloud storage I believe you are not effected.

I'm the primary on a family plan. I don't use cloud storage. My son does use cloud storage. He had problems with his Skyrim saves. I hope they give me a extra month.

Tryed to play Skyrim also and haven't been able for a couple of days. I don't live in US but hope I will get compensated. Frustrating as hell.

Ok...what about the mess with the Xbox Music Cloud? Its nice you make good on this problem, but they refuse to even acknowledge the disaster they created when they switched from Zune to Xbox Music and Xbox Video.

They need to give free music for a year to make up for that mess.
What worries me is that I'm not confident it's going to get any better either. Bring back Zune pleeeeeease.

Zune was nice but I see MS trying to do the same as Android did in their Gmail (hopefully in the not-so-distant-future), where you are allowed to save attachments to your phone, such as an mp3. I for one would welcome this option. Also, now I can delete songs I don't want on my phone from my phone.

Saving music files to phones is old i could save mp3 to my moto krzr...that was years ago and was awesome lol

Hmm xbox music and video works awesome for me.. I rented expendables 2 on the 26th said i have it for 48hr(490points) and its still there saying 48hrs remaining =)

Awesome i should prolong my subscription soon normally now i can wait another month. Good service from MS!

Good move, although I wonder how they compensate those users with a free month that are already annual subscription users.

Its easy, the system is robust enough that it will just push back the next renewal date x amounts of months with x being the amount they are giving.

Once again Xbox Live rules! =)

Doubt I will get free month as im on family gold, and we were all affected.

One month is not enough I lost my whole minecraft world 6months of work just gone :(

Duuude. . . Sorry you had to learn like this. Always have a backup. Make a copy on your hard drive/flash drive after every session.

The cloud was my backup i bought a new xbox slim and just in the moment when i wanted to download the savegame on the new xbox i was disconnected from xbox live and yeah my world was gone :( but i really happy that Microsoft give us at least 1 month free that's not much but still very nice :)

if its in skydrive, wouldn't they be able to recover it from a tape backup? i mean you might be able to get it back if you try contacting their support group

Should be back after XBL Cloud storage comes back online

Not all games will allow u to have multiple saves .

Does this mean the music cloud is fixed too? My music hasn't synced in two days

My interpretation of what Microsoft said is that nobody permanently lost data, but we are getting a month free because the cloud was down.

How often does this happen ? I like to be able to keep my saves in the cloud so when I visit friends or family but, wondering if there is a problem with that. Should I keep my saves off line ?

not sure how often it happens, but just get a USB flash drive, more storage, faster and generally better in every way than online storage of saves / profile (saves loads of time when it comes to profile recovery, as MS's profile server is slow as shit, i can get a 1Gb game faster than i recover my profile of 45Mb)
Windows Central Newsletter
Get the best of Windows Central in in your inbox, every day!
Thank you for signing up to Windows Central. You will receive a verification email shortly.
There was a problem. Please refresh the page and try again.