Microsoft, Apple, Samsung called out by iFixit CEO over device repairability
Third-party repair experts have a hard time fixing popular devices, and iFixit's CEO says big tech companies are to blame.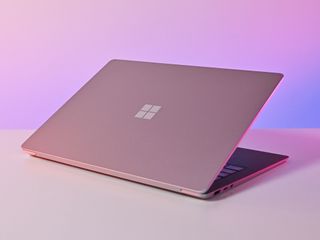 (Image credit: Windows Central)
What you need to know
The CEO and founder of iFixit discussed how difficult it is to repair popular gadgets at a recent hearing.
Microsoft, Apple, and Samsung were specifically called out for making it difficult to repair smartphones, laptops, and other devices.
It can be difficult or impossible for third-party repairers to obtain parts and tools required to fix some devices.
Microsoft, Samsung, Apple, and other major tech companies have been called out by iFixit co-founder and CEO Kyle Wiens regarding how difficult it is to repair hardware. Wiens explains that it's difficult for third-party repairers to obtain the required tools and parts to fix popular smartphones, laptops, and other gadgets.
"We've seen manufacturers restrict our ability to buy parts," said Wiens at the Productivity Commission's virtual right to repair public hearing on Monday (via ZDNet). "There's a German battery manufacturer named Varta that sells batteries to a wide variety of companies. Samsung happens to use these batteries in their Galaxy earbuds … but when we go to Varta and say can we buy that part as a repair part, they'll say 'No, our contract with Samsung will not allow us to sell that.' We're seeing that increasingly."
Microsoft's Surface Laptop is among the devices that are difficult to repair. In fact, iFixit gave the Surface Laptop an unprecedented score of zero, which is below the company's normal range of one to 10. "It had a glued-in battery … we had to actually cut our way into the product and destroyed it in the process of trying to get inside," explained Wiens.
Microsoft isn't alone in making devices that are hard to fix. Apple has a charging chip on its MacBook Pro that's "tweaked enough that it's only required to work in this computer," according to Wiens. The CEO explains that the company that makes the charging chip is under a contractual requirement with Apple, so it won't sell the parts to third-party repairers.
In California, a recycler allegedly destroyed spare parts rather than selling them. "California Apple stops providing service after seven years, so this was at seven years and Apple [had] warehouses full of spare parts, and rather than selling that out in the marketplace — so someone like me who eagerly would've bought them — they were paying the recycler to destroy them," said Wiens.
One proposed solution to this situation is to introduce a labeling scheme similar to one introduces in France and Australia. This would inform customers about how difficult it is to repair a device. In France, a repair index applies to smartphones, laptops, televisions, washing machines, and lawnmowers.
People have also called for laws regarding the right to repair devices to change.
News Writer and apps editor
Sean Endicott brings nearly a decade of experience covering Microsoft and Windows news to Windows Central. He joined our team in 2017 as an app reviewer and now heads up our day-to-day news coverage. If you have a news tip or an app to review, hit him up at sean.endicott@futurenet.com (opens in new tab).
Why just those 3? Almost every device maker follow the same styling, so they'd lack repairability too. Seems unfair

In the article it says that it was only these 3.

Wasn't the Surface Laptop 4 praised by Panos for it's easy repairs?

This is actually a significant problem with modern high-tech electronics. So many phones I have are just sitting with weak/bad internally sealed batteries, and I simply have not bothered to fix them anymore. It's just all so wasteful even if I could afford new replacements.
It's one thing that has kept me happily collecting Xbox controllers :-).

The law needs to go beyond just a repair scale. It needs to mandate all electronics be repairable as only then we will make a significant dent in e-waste. In regards to specialised parts and schematics. The law needs to provide provisions for easy certification for repair outlets to obtain schematics and specialised parts. This law also needs to have provisions that prevents tech companies from tying the hands of outlets that go for the certification process - i.e. Apple.

These companies say that they are "Green" but then do this Bullshit

That fruit logo company took 3x money straight from people.

I think it was more like, "take my money apple!" I don't think Apple sent Vinny and his two mobster friends to squeeze the money out of people.

In the past the population would in essence, demand change by their spending habits but too many people care more about doing what the Kardashians are doing than caring about e-waste and repairability.

This isn't unique to these three companies, it's all across tech. TV's just simply aren't worth repairing for 90% of their faults, same with bluray/dvd players. People are more likely to just up and buy a new printer than replace cartridges (even though the ink you get with a new printer is significantly less than what is in an actual cartridge you buy). Kitchen appliances, they break and they aren't worth fixing, more waste. When it comes to what the article is discussing is because people care now about aesthetics than practicality, so what if I can't repair my $2000 laptop, it's 2 millimeters thinner than that other one.

Microsoft and Apple? Yes definitely leading in anti-repair, always have been.
Samsung? I don't know why they're on the list. Samsung is just following Apple like everybody else.
Windows Central Newsletter
Thank you for signing up to Windows Central. You will receive a verification email shortly.
There was a problem. Please refresh the page and try again.