Windows 10 October 2018 Update is rolling out once again
After a month delay, Microsoft is finally making the Windows 10 October 2018 Update available once again.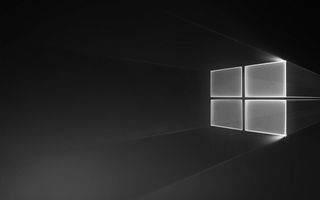 (Image credit: Windows Central)
Starting today, Microsoft is making its Windows 10 October 2018 Update available again to users who wish to download the update as soon as possible. This comes after Microsoft originally pulled the update due to a serious file deletion bug back in early October, which has now been fixed.
Just like last time, the update is only available for "seekers," or people who actively download it themselves, at this time. This means that only those who manually go into Windows Update and press on the "check for updates" button will receive the October 2018 Update, assuming their PC is compatible. Microsoft is doing checks on every PC that requests the update to ensure there are no compatibility issues. If there are, the update will not be offered to you just yet.
John Cable, Microsoft's Director of Program Management, Windows Servicing and Delivery said the following:
Microsoft is taking this rollout very seriously, meaning it will slowly roll out to a wider audience over time. Today, seekers can grab it, and over the next few weeks and month, Microsoft will start automatically informing users that there is a new feature update that is ready to download and install.
The company is ensuring that there are no longer any file deletion bugs that will affect users' data when upgrading from their current version of Windows 10. While this issue only affected a relatively small number of people, it made mainstream news, which likely worried many more users than might have been affected.
Microsoft is also making available Windows Server 2019 once again, along with all other flavors of Windows 10 including IoT, Enterprise, Home, Pro, and Education.
Will you be grabbing the October 2018 Update today? Let us know in the comments.
Windows Central Newsletter
Get the best of Windows Central in your inbox, every day!
Zac Bowden is a Senior Editor at Windows Central. Bringing you exclusive coverage into the world of Windows on PCs, tablets, phones, and more. Also an avid collector of rare Microsoft prototype devices! Keep in touch on Twitter: @zacbowden.
ISO available with the MCT, downloading now but it's sloooow.

Probably because so many people are downloading it... Can't wait to get it on my Go 👍

Getting the cumulative update but not October 2018.

It's rolling out in stages but you can force the update from MS download page

Thanks for the tip. There are no "must have" features as far as I'm concerned. So I'll wait till it shows up the usual way.

18-09 is now arriving via desktop update check - initiated by me.

I am assuming that people already on 1809 will get a patch to fix the issue.

Yup. I got it without "forcing" the download. I'm was on 1809 xxxxx. 107. So that's probably why.

Going to fresh install my SP4 today. Had the Insider Preview for weeks on my desktop and can't wait to get the clipboard on my Surface.

Let us know how it goes. My SP6 was slow (Windows Hello in particular) with the .107 build.

Fresh install worked well. Windows Hello has no issues. I actually have more issues with Windows Hello on my Surface Laptop.

How is the performance of Timeline and Task View now? Is it any better?

Loaded just fine for me. It appears much easier to scroll.

Yup, I'm seeing vast improvements here. Much smoother to scroll and quicker to access data than before.

Got the ISO now, I plan to clean install tomorrow. First clean install since upgrading from Windows 7 in 2015

I hope a future update brings an edge forward/back cache. I love how macs keep ur web page stored rather than reloading when swiping forward or back. It makes the whole experience so much better imo.

Could someone direct me the page to download the upgrade to W10 Oct update. SP4. Check For Updates is not showing up anything. Or should I just wait till it is available? Thought there was a manual update page in the MS site. Thank you.

Here you go: microsoft.com/en-US/software-download/windows10

Thank you for the link. Been looking for it.

Running it now on a shiny new Surface Pro 6 I just received @ 2PM It's running awesome.

I just installed the April 2018 update. I might get around to the "November update" around Spring 2019. Which will probably be the next time I boot into Windows 10. What a joke Windows has become.

wow you Came all the way here to say that.🤔

:))) ok. Watch out for your files. What bugs did they added this time?

I will do what I was going to do with the first update and wait for a few months, in fact after what happened, I may wait for 12 months, certainly be sure it is working then, maybe.

i did not get the update please tell me how can i get it. i tried force update

I got same problem on my new Surface pro 6.

You can force the update here: https://www.windowscentral.com/e?link=https2F%2Fclick.linksynergy.co...

Clean installed today. Still getting the same issue as when I upgraded before. After waking from sleep, the display stays off and I get a INTERNAL_POWER_ERROR BSOD. Wasn't happening with 17134.

I force installed the update on my notebook , but there was so much ui bugs, mainly file explorer with white text on white background, some grey borders around windows apps and others... Performance apparently was normal thougth, but I reversed the update, will wait for it to come via the windows update settings.

Installing The November Update on my guinea pig device (Surface Pro One) before going to my desktop!

whew, they're taking it seriously guys.

Checked for updates and still not available on my SP-4. Had received in October on desktop and laptop with no issues.

I'm going to wait awhile before installing this update, not entirely sold on this "self hosting" malarkey. As the past updates have shown it's not exactly a fool-proof policy, it's too much to place on developers to design, implement, test and reiterate whilst they are constantly shuffled around like a deck of cards. Then throw in the mix in having to respond to insider feedback and not use much resources... too much. You can only stretch something to a point and after that things start break. I've said before Microsoft will hit the inflection point in this profit grabbing policy, they have hit it and well on their way down the bottom less pit of decay. You cannot keep shuffling people around and laying off staff just to increase profits, it's not sustainable. So the other option is to cut corners and we've seen that with the Surface Pro 6, hence well and truly on their way into the bottom less pit of decay if they keep going down this route. The CEO whether he likes it or not, he is going to have very tough questions being thrown at him any day now. To avoid that he must invest in the WINDOWS ecosystem and stop shuffling people around like cards. Because Windows is more than just an o/s now, it's a leverage point for Mixer and all the other acquisitions, speaking of Mixer - I am happy to see Mixer integration in the xbox game bar. They need to more things like that which makes a cohesive ecosystem. In terms of Cortana, they need to invest alot more in that team as they have been hamstrung for far too long.

Ran across a few issues and only one I can't fix. Issue: Cumulative Update KB4467708 fails to install
Fix: Download and install stand-alone package from Microsoft Update Catalog website Issue: BitLocker fails to turn on
Fix (in my case): Restore Windows Recovery Environment (WinRE) by opening command prompt and using command "reagentc /enable" Issue: Brightness resets to 50% after every restart
Fix?: From what I've read it's a known issue and fixed in the Insider Preview patch notes