Microsoft clarifies its game studio plans, Project Spark servers have been offline for days [Update]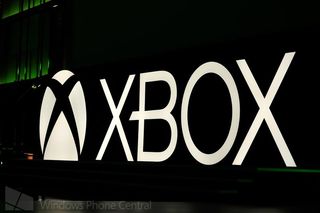 Microsoft is trying to head off speculation that more layoffs maybe in the works at its Xbox division. This comes a day after it was revealed that a page on the Microsoft Studios website removed several internal teams.
Earlier this week, Microsoft confirmed that it will close Lionhead Studios in the UK and Press Play in Denmark. However, the Microsoft Studios site also removed a number of other teams at the same time, including BigPark, Function Studios, Good Science, LXP and SOTA. All of them had either released games for Microsoft's Kinect devices on the Xbox 360 or Xbox One or were rumored to be working on Kinect or HoloLens titles.
GameInformer received a statement from Microsoft about these team removals:
The Project Spark team was also removed from the Microsoft Studios site. The game creation tool became completely free to download and use, with no new DLC or in-app purchases support planned. However, the Project Spark servers have also been down since March 4,making the Windows 8.1 and Xbox One app unusable. Microsoft stated, "We are aware of the current service outage and are working as quickly as possible on a solution."
Update: Lionhead Studios is once again listed on the Microsoft Studios website, indicating that the fate of the studio is likely still up in the air as Microsoft continues discussing its proposed closure.
Is "announced changes" a euphemism for "we're firing everyone's ass"?

Restructuring the department for more fluid operations. 99% getting fired

heeeelllo Linux .. bye ms ..

PlayStation is the leading platform. Microsoft as a software company should prioritize platform which has most users.

By what numbers? The sales or how many people play online with the respective online service? Because neither tells the same story.

Nah, they should just stay with the platform that gives the best experience.

But that's dependent of the user.

Lol you don't know what you're talking about. First, if you make money on something why abandon it? Second, Xbox one is selling better then 360 did

Working as fast as they can to restore some servers. They said 5 days later. Wow. That says a lot.

Soon Posted from my phone
Keep Calm Because P.A.O.K. You Are

this giong unnoticed since march 4th pretty much shows why MS is making these changes, not a lot of user activity. I dont think fable legends had an active base for those that were invited, it was hard to get into matches. i fear gigantic is next, with the layoffs happening recently and MS making the decision to close out studios, they may cancel this game. I too also have issues getting into matches on gigantic.

Gigantic is a third party title, Microsoft has no say in it.

Lol yeah I found the times to get into fable were inconvenient at times & time it took to download the title updates took forever

Death by a thousand bean counters...

More bean counters than interested players?

That is probably the most likely situation :)

Probably. I understand studios don't want to keep making the same titles over and over, but the truth is people liked Fable 1,2 and 3. After that, people lost interest. Either keep doing what you're good at or start with something fresh. Fable heroes, legends and whatever that Kinect game was weren't a good idea.

Spin offs are fine, but with Fable, after a certain period, all we were offered was spin offs.

Shannon Loftis stated last August that more Kinect games were coming. Now they're admitting that they have 'restructured' their Kinect teams (likely fired most of them and shifted a few towards HoloLens development). Meanwhile, it's been 1.5 years--YEARS--since Microsoft Studios released a Kinect game. A few months before Loftis made that statement, Alex Kipman reassured fans that Microsoft had not given up on Kinect. A half a year later, Microsoft killed Kinect gestures. I don't trust anyone who runs the Xbox division anymore. Lying once is bad enough. They've lied way more than that. Inexcusable.

Wow, sounds like there's very little public demand for anything Kinect related then.

How can there be public demand for something that doesn't exist? Microsoft Studios has not released a single Kinect game for 1.5 years. Of course there isn't demand for it; there's nothing to buy. In contrast, back when Kinect games were being made steadily, Kinect game sales were strong and so were Kinect hardware sales (and so were Xbox console sales, for that matter).

I don't think you understand the nature of public demand. You don't demand something you already have. Hence the saying "back through public demand". Think, mr "I start an argument anywhere I can".

They should allow users to host their own Project Spark multiplayer servers. Open it up completely. Allow full importing of user created 3d assets and sounds. (do they do this already) Make it a free STEM learning platform.

Well if it was run like halo:ce/2 they could just go the gs route for PC

Makes me wonder about this years E3 announcements.... Shifting from console focus to PC focus with some cross platform compatibility?

It seems like theyve killed anything that had a PC tie-in pretty much as well. They are "streamlining" offerings too much, every platform they have, they've removed things I enjoyed and left it up to others to do the heavy lifting who don't have enough invested in it to worry about MS over platform Y so the MS platform as a whole seems to be suffering. Quite a shame

All those cool features that they used to flog the Kinect 2 to us... Now, it seems the Kinect is merely glorified voice/facial recognition tool.

Dont forget web cam for streaming and questionable late night nose skype calls with RoyalBob Posted via the Windows Central App for Android

Bummer if Project Spark goes out for good. My son and I love playing and building in it. Is a lot of fun. And this coming from someone who doesn't like Minecraft.

Been an X Box fan and ardent supporter for many years but it certainly appears MS is slowly sticking the fork in, its all about PC now :(

To all the doommongers and serial complainers, it's quite normal for studios to downsize and rearrange before, during and after projects.
I bet if this had been EA or Ubisoft, none of you would be declaring the end times were here.

#BringBackFable !!!!!! Posted via the Windows Central App for Android
Windows Central Newsletter
Get the best of Windows Central in in your inbox, every day!
Thank you for signing up to Windows Central. You will receive a verification email shortly.
There was a problem. Please refresh the page and try again.