Microsoft confirms major Windows data-deletion bug (sort of) and offers an (awkward) fix
If your files were deleted due to the latest Windows Update, you might be able to get them back.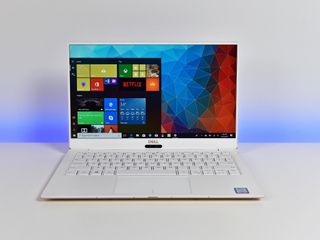 (Image credit: Windows Central)
What you need to know
Microsoft acknowledged the deletion bug that's present in the latest Windows Update.
For some people, Windows 10 KB4532693 deleted all files on the desktop and caused the Start Menu and settings to boot up in their default state.
The fix Microsoft shares won't work in all cases but could help get your files back.
Updated February 19, 2020: The bottom of this article now includes a guide on how to move files to a new account. This could help you restore your lost files.
Microsoft acknowledged that the latest Windows Update has a bug that could delete people's files and cause the Start Menu and settings to boot up in their default state. The company also has a fix that could restore people's files in some cases. While the bug doesn't appear to be widespread, it is a serious issue for those affected. In some cases, the deleted files cannot be recovered, at least with the methods tried so far.
The deletion issue came with Windows 10 KB4532693, which shipped recently. People on a Microsoft answers forum (opens in new tab) highlighted the issue (via Windows Latest).
Now, more details and a potential fix have been shared by Microsoft employees. Windows Latest spoke with several members of the Microsoft support team, which states that "Microsoft is aware of this known issue and our engineers are working diligently to find a solution for it."
There is a current fix that works for some PCs, though it's an awkward solution that doesn't work in all cases. The bug seems to create a temporary user account where the deleted files are kept. You can create a new local account, transfer the data from the created temporary account to the new local account, and restore your data. While this works in some cases, it's not a surefire fix for the issue. Some report that their files are permanently removed from their system.
Below is a our guide to help move files to a new account, which should ease the process a bit. If you've been affected by this issue, it will create a temporary user account. You might be able to recover your files by moving them from the new temporary local account to a new local account. This solution isn't 100 percent effective, but could save your files. You can also check out our full guide on how to use a local account to fix issues on Windows 10, which includes how to create a local administrator account, how to remove an old account, and more.
Moving files to a new account
To move your files to a new account, use these steps:
Open File Explorer.
Click on This PC from the left pane.
Under the "Devices and drives" section, double-click to open the C: drive.
Double-click to open the Users folder.
Double-click to open your old profile folder.
If you see the "You don't currently have permission to access this folder" message, click the Continue button.
Open the Run command (Windows key + R keyboard shortcut).
Type the following command and click the OK button:%homepath%
Snap the new profile folder to the left side (while the window is focus use the Windows key + left arrow).
Select the old profile folder to snap on the right side.
In the new profile window (left), click the Select all button from the "Home" tab.
Click the Delete button from the "Home" tab to remove the default folders.
In the old profile folder (right), click the Select all button from the "Home" tab.Quick tip: If you're using OneDrive in the previous account, make sure to remove the "OneDrive" folder from the selection by clearing the checkmark on the left side of the item to avoid errors. You can access your files later, after setting up the cloud service in the new account. If you have some files that haven't been uploaded to your OneDrive account, then make sure to copy them over the new profile or external drive, as you won't be able to access them after deleting the old account.
Click the Cut button from the "Home" tab.
In the new profile window (left), click the Paste button from the "Home" tab.
Once you complete the steps, your files will be available in the new account.
Alongside transferring your files, you want to make sure that your apps are still accessible from the Start menu. Although it's rare, you may need to reinstall and reactivate some apps because some apps only work per account and not per computer.
If you also use OneDrive, you can use these steps to set up your account again.
News Writer and apps editor
Sean Endicott brings nearly a decade of experience covering Microsoft and Windows news to Windows Central. He joined our team in 2017 as an app reviewer and now heads up our day-to-day news coverage. If you have a news tip or an app to review, hit him up at sean.endicott@futurenet.com (opens in new tab).
In some cases, it seems to be more evil than that. My dad (who is 80 now) - his computer installed an update this past weekend. Lets just say, things did not go well. When I got there to look at it, he was able to sign into his account on windows 10. All other accounts on the computer were gone!!! (mine and my mom's). All installed programs were GONE. No backups, nothing in windows.old other an empty folders. Just a computer that looks like it had a fresh install of windows on it. Although it did manage to save my dad's login and PIN, but that is it. I have to go back this weekend and reinstall everything, make sure its on the latest version of windows, and then I'm turning OFF windows update for good on his computer.

That does seem odd, I manage a large number of windows machines, so far the only bug they received was the printing bug that the new edge and chrome booth got. I would not disable the windows updates even if they did burn you this time. My dad or mom would not be secured if I did that.

This bug only shows up on HP computers and is caused by HP's aggressive secure boot system, IIRC.

Uh oh, I have a HP tablet, I'm kind of scared to turn it on now.

According to the Windows Latest article cited above it's affected Surface devices too.

But what triggers the problem? Why my computer doesn't have issue after update? There must be a reason.

Same situation and same question.

It's caused by HP's over aggressive secure boot system IIRC.

This is why you should be doing daily backups of your system.
If you have W10 Pro it's easy to set up, if you have W10 Home, there are lots of other ways to do it. I know that doesn't help those affected who don't do backups, but the entire regression-testing that MS is doing on patches has turned out to be woefully inadequate and is beginning to cost them MONEY. Nadela should reconsider his decision to disband the "Windows Update Testing Group" that was done to save money (something MS is swimming in right now.) The automated-only testing they are doing is proving itself to be,.......insufficient.
At my company (where we manage over 25K Windows systems) we have taken to waiting 2 weeks to install patches AFTER we have tested them, so MS has time to either withdraw the patch (like they have done with this one) or FIX IT (like we see every single month.) Relying on our defense-in-depth to get us through those 2 weeks. It is a lesser of 2 evils decision, but it's better than nuking 10K systems with a bad patch before we pull it.

It would be nice if they could explain exactly how an update is removing your personal files in the first place... What the hell is all that about anyway??? Windows updates are becoming viruses in their own right. With all the preview programs and internal testing... It's a bit rediculous that this is even a thing....

Wow! That's sad. Happily still using Windows 7 here on my main computer.

Happened to me as well...booting my windows without any files and folder at the desktop and any folders in c drive (pics/vids/docs/music)... luckily i found a solution to edit in regedit and recover all my files and folders...i will never save and anything in my c drive

I have an HP computer and the problem with the "temporary user account".
The change in the registery /profilelist was not successful. Only with the uninstallation of the update KB4532693 my computer was usable again. After another automatic update of Win10 - login again with "temporary user account" . How can I prevent that KB4532693 does not land again on my computer?
Windows Central Newsletter
Thank you for signing up to Windows Central. You will receive a verification email shortly.
There was a problem. Please refresh the page and try again.