Microsoft makes it hard to figure out its Windows 10 license for Insider members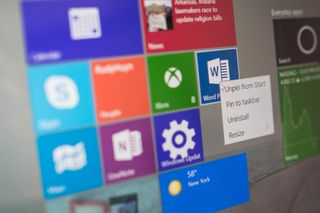 On Friday, a blog post by Microsoft offered up some more information on how members of the Windows Insider program can get the final RTM version of Windows 10 when it launches on July 29. Since then, the blog post has been edited, but the changes have only confused the issue even further.
Here's what the paragraph, written by Windows Insider head Gabriel Aul, originally stated:
Since that post, that paragraph has changed. Here's what it looks like now:
The parts removed include the phrases 'remain activated' and 'activated'. Microsoft uses these terms about Genuine copies of its Windows OS. With their removal questions about legitimate licenses remain. In fact, the word 'license' is never mentioned in the Microsoft blog, which itself adds to the confusion.
The blog post seemed to have been edited, in part, to protect Microsoft. The first version appeared to offer a way for anyone to get a free copy of Windows 10, regardless of whether or not they had a legal copy of Windows 7 or 8.1 installed on their PC. You do not have to look far to see other articles proclaiming that Windows 10 is free for everyone, no matter the situation. However, the new paragraph states that Windows Insiders can use a clean ISO build to get Windows 10 if the PC has a linked MSA. This, however, is only true if they have a genuine version of Windows 7 or 8.1 installed, which would seem to be contradictory to the clean ISO plan.
Since the paragraph was edited, Aul has posted a statement on Twitter. When asked if Windows Insiders who install Windows 10 clean via an ISO will remain activated when the final RTM version is released. Aul replied:
As other publications have noted, what happened is likely Microsoft's legal department got involved. Tossing around phrases like 'activated' or even mentioning licenses can cause all sorts of legal jeopardy for what is supposed to be a for-profit product.
So at the moment we are left with a paragraph that seems to state two opposing policies at the same time. Hopefully, we will get some clarification from Microsoft on this matter soon.
Source: Microsoft; Gabriel Aul (Twitter)
Get the Windows Central Newsletter
All the latest news, reviews, and guides for Windows and Xbox diehards.