Microsoft continues closing Lumia Twitter accounts with shutdown of @LumiaHelp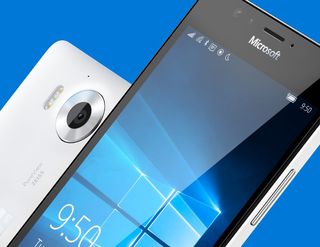 Microsoft is continuing the process of shutting down most of its Lumia branded social networking accounts. On September 1, it will close its @LumiaHelp page on Twitter, redirecting people with questions about their Lumia smartphones to the @MicrosoftHelps page.
The announcement of the closing of @LumiaHelps (via Neowin) was posted just a few hours ago:
A few weeks ago, we noted that the official Lumia Twitter accounts for Spain, Russia, UK, India and others stopped updating on June 30 or earlier. Now those same Twitter accounts have also been updated to indicate they will close on September 1, along with the Lumia US page. Some are redirecting users to the global Lumia Twitter account, while others are being passed on to their local Microsoft or Windows Twitter page.
Microsoft has even set up an FAQ page to explain what going on:
Why are you closing this account? - This account is being merged with your local Windows or Microsoft account to help us become a part of the international, larger, Microsoft family.
What happens after closure? - Once we merge this account, you will still see Microsoft Lumia updates, however, the key change is that you will also receive general Microsoft/Windows updates.
Is this linked to the Microsoft restructure across the organisation?- Microsoft Lumia are simply merging their accounts so that everything can sit under one, unified, global page.
Who do I contact if I need local support? - If you need further assistance with your device please follow this link to get more help: https://www.windowscentral.com/e?link=https%3A%2F%2Fclick.linksynergy.com%2Fdeeplink%3Fid%3DkXQk6%252AivFEQ%26mid%3D24542%26u1%3DUUwpUdUnU42919%26murl%3Dhttp%253A%252F%252Fmicrosoft.com%252Fmobile%252Fsupport&token=QO2nspKZ
Why is my local Lumia page becoming a support channel? - We want to make sure you have answers to all of your Microsoft Lumia questions, therefore some channels will be staying open to answer these local requests.
What can I do if my local Lumia channel has been closed and is not merging with another? - For all of the latest Lumia news, please do follow our Global Lumia accounts on Facebook and Twitter.
Get the Windows Central Newsletter
All the latest news, reviews, and guides for Windows and Xbox diehards.