Microsoft is deprecating "Sync Your Settings" and other features in the Windows 10 Fall Creators Update
By Zac Bowden last updated
Sync Your Settings, a popular Windows 10 feature that allows syncing settings across devices is being deprecated, along with other features, in the Fall Creators Update.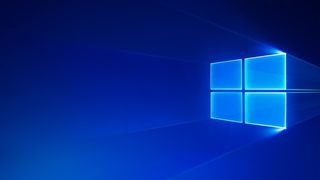 (Image credit: Microsoft)
Sync Your Settings, among other Windows 10 features are being deprecated or removed with the upcoming Fall Creators Update for PC. This is a standard procedure with each release of Windows 10, removing old features that are no longer used, or deprecating ones that Microsoft has plans to replace.
Today, Microsoft has provided a list (opens in new tab) of features it is planning to remove and deprecate with the launch of the Fall Creators Update, just as it did with the Creators Update. Among those features is "Sync Your Settings", a popular feature that allows users signed into a Microsoft account to sync settings across devices. That feature is being deprecated, with an updated system currently in the works to replace it.
Here's the complete list of features that are being removed or deprecated in the Windows 10 Fall Creators Update:
Deprecated Features
IIS 6 Management Compatibility
IIS Digest Authentication
Microsoft Paint
RSA/AES Encryption for IIS
Sync Your Settings
Screen saver functionality in Themes
System Image Backup (SIB) Solution
TLS RC4 Ciphers
Trusted Platform Module (TPM): TPM.msc and TPM RemoteManagement
Trusted Platform Module (TPM) Remote Management
Windows Hello for Business deployment that uses System Center Configuration Manager
Windows PowerShell 2.0
Removed Features
3D Builder
Apndatabase.xml
Enhanced Mitigation Experience Toolkit (EMET)
Outlook Express
Reader app
Reading List
Screen saver functionality in Themes
Syskey.exe
TCP Offload Engine
Tile Data Layer
Trusted Platform Module (TPM) Owner Password Management
Notable features on this list include Microsoft Paint, Sync Your Settings, 3D Builder and more. 3D Builder will still be available from the Windows Store however, so if you still need to use that app, you can get it from there. It's unclear what will happen to Microsoft Paint now that it is being deprecated. Here's to hoping they don't end up removing it.
The deprecation of Sync Your Settings is happening because Microsoft is working on an updated backend that will be used across normal accounts and enterprise accounts. Microsoft says: "The current sync process is being deprecated. In a future release, the same cloud storage system for syncing settings will be used for both Enterprise State Roaming users and all other users. (Currently, these users use different cloud storage systems.)"
Microsoft Paint being deprecated is a likely result of Paint 3D. It appears Microsoft will be pushing Paint 3D as the default Paint app in Windows 10 starting with the Fall Creators Update, which depending how you feel about the Paint 3D app, may be good or bad news.
In fact, it's worth noting a lot of the features being removed are only being removed because they are now available in other apps. For example, capabilities from the Reader app are now available in Microsoft Edge with the Fall Creators Update, as are Reading Lists.
What are your thoughts on these features being deprecated or removed? Let us know in the comments!
Neowin (via MSPowerUser)
Zac Bowden is a Senior Editor at Windows Central. Bringing you exclusive coverage into the world of Windows 10 on PCs, tablets, phones, and more. Also an avid collector of rare Microsoft prototype devices! Keep in touch on Twitter: @zacbowden.
I thought Outlook Express would have been removed by now since that was a feature in Windows XP, Vista, and 7. Haven't seen it in forever.

I am happy with all the changes they are making except for sync your settings and paint.
I don't want paint to go, I still use it a lot. And sync your settings has always worked very well for me. Hope they replace it well, and with something that is ready to be released, not in beta or so.
And reader... Mixed feelings. But reading list had it coming, as edge does it well and I use it daily. So quite happy overall.
Oh wait, not happy about the screen saver. :( I use them so much. :-\

They should just put Microsoft Paint on the Store for people that still really need it.

Paint will still be there, Deprecated won't mean removed but it may be removed in the future. System Image Backup was deprecated from Windows 8 onwards and it's still in current builds at the moment - So Paint will probably still be there for years

You should move on to Paint.net. It will be coming to store very soon.

Regarding Paint being deprecated, if you're not a fan of Paint 3D, you might want to try out the ink workspace... particularly the Sketchpad and Screensketch features (right click on the taskbar and enable "Show Windows Ink Workspace button", which is on by default if you have a pen-enabled machine, but is actually quite useful even without a pen and touch)

I'm using Mail UWP app since 2012 personally.

Was also surprised to see Outlook Express mentioned. The last time I saw it wad on XP. Vista came with Windows Mail and then for Windows 7 you had to install Windows Live Mail...

I wish Vista was still supported. It was like the macOS of Windows in terms of out of the box experience and usability, and with real desktop apps to boot.

I too kind of liked Vista. After the bugs were ironed out (on Service Pack 2) Vista had a good experience. I'm also missing the desktop gadgets from Vista and Win7.

+1 for missing desktop gadgets.

The Reader app is from W8 and it's good it will be finally removed.

What was the Reader app for?

It was a simple app for opening PDF and XPS files which Edge can now do.

Why are you talking to yourself?

I'm hoping rodneyj notices this.

I asked myself the same thing 😂😂😂

Did you answer yourself, though?

I'm going to miss it. Edge does not have all the functionality that Reader has: Inking that can be saved to the PDF, bookmarks, a list of all my most recently opened PDFs, etc.

I am too - I liked that app, though admittedly I haven't tried using Edge for PDF viewing.

Edge does handle PDF inking quite nicely now. Just used it the other day to highlight some things on a contract document. I will say i haven't checked to see if bookmarks are/will be available in edge though.

I think the only one I would miss is sync the settings

I just replaced my Windows 10 pc with a new one and couldn't transfer anything because of the bad hard drive. When I logged into my new pc and syned my settings. I don't think any settings really synced. I still had to reload apps, retile my start screen, put my location links to places on the hard drive. I feel like it was pretty much useless.

It syncs other data on a per app basis, but it doesn't install apps for you. You can visit the store and view your purchase history for that. It will also sync themes and basic desktop settings, like Double-Click to open files vs Single Click. And I think MSFT Edge Favorites sync as well.

Would be nice if it actually gave a option to reinstall all available apps

syskey.exe will be removed so that fake tech support scammers will have a harder time doing stuff to fool people.

Very true. Although a System Restore is all you need to undo their crap, but yea, a headache less.

I thought they were planning on killing Homegroup, is that no longer the case?

maybe lots of people still use it so MSFT could be working on something else before killing that feature

I hope so. I'm not sure how else you would easly/freely stream from a PC to an Xbox or media player of some sort...

Not really what I'm talking about.

You needn't homegroup for that. The feature you're describing is DLNA streaming. Which is separate from homegroup.
Also you might want to migrate from the built-in streaming from Windows. It has some compatibility issues. I recommend Serviio, it's really easy to set up and use.

I use it a lot. Why remove Homegroup? MS is not good at working on alternatives before killing a useful feature. They would most likely tell us use a third party application.

Lol, They just added 3d Buider. Typical Microsoft !

Aren't they replacing both Paint and 3D builder with Paint 3D?

I hope so, I am starting to use 3d builder quite often for my work. ******* MICROSOFT....Facepalm... "creators" update my ass! typical. MS is run by a bunch of idiots!

So... Install Builder3D from the store?

But I already have it...why have to **** with it again and get it from the store when it's already on my many systems....MS dumb thought processes....

Who said anything about removing it from existing installs?

The ******* article...REMOVED FEATURES 3D BUILDER....Do you NOT read anything?

Not from current installs. You keep all apps if you update.. Just like all previous updates. It just will not get installed by default any longer since 99,999999% have no use for it.

Wohooo Nelly! Getting hostile!

If you already have it on your computer, it will continue to work as is. The news sounds like it only means it won't be preinstalled. Whether a Store app is included in the base install or not... it's still the same app package, and from there is maintained the same via store updates. So you can quit your pearl clutching. It will be fine. Sheesh!

There's no way Paint 3D can replace 3D builder at this stage. 3D builder is like Photoshop, while Paint 3D is like, well Paint.

Yeah, I missed that part. It seems that they also are releasing a Print 3D app, which has the same screenshots as 3D builder

Why remove it if I already have it on my systems? thats the stupid thing to do....

Who said they would remove it from existing installs?

Maybe because it was not installed directly from store and it couldn't be automatically updated?

Again...the article...removed features...3d builder! Does that mean just from NEW installs of 10....or as I update, 3d builder is gone?

The announcement makes it clear that 3D Builder will be still available in the Windows Store. This change only affects future clean installs starting with FCU.

3D builder was created back in 2014 and if not many people are using it then why even bother installing it by default?

I always wondered why it was a default app. Seems kinda odd to have it in a church sound system computer, for example. This way people who actually use it can just install it from the store.

Isn't Homegroup also going away?

It better be. Messing with the homegroup settings has always been a nightmare.

Any indication what will replace "Sync your settings?"?

Yea it says it in the article they're making a unified system with the enterprise roaming settings so they don't have two separate systems that do the same thing.

Windows 8.1 had some cool sync stuff, like start screen layout and WiFi keys - I don't think Windows 10 devices every synced WiFi networks. In 8.1 WiFi networks synced across phones and PCs

Yes it still does sync wifi networks and keys with Windows 10 its been a life saver a few times for me on a couple occasions.

I think it is okay. I should be sad about paint, but I think I will manage with paint 3D.
I'm hoping reading list in Edge will support folders, just like in the app. It would help organize the every growing list, which is a lot of scrolling. Syskey.exe depracation will hopefully help with security against online popup scams. What a word, deprecating!

my use for paint is to quickly annotate and crop images. Screen sketch now does the former beautifully. So as long as the paint3d app allows me to do some quick crops and resizes, I'm good.

It's a pity Edge can't be deprecated.

Some of us prefer a fast and lightweight browser.

You could always just not use it.

@scouser73 Oh so you think Netscape Navigator and Internet Explorer are superior???

RIP MS Paint. 1985-2017. God smiles on you now.

Paint 3D is the descendant.

And just like Trump's son, it's absolute trash.

There you are. I was wondering what had happened to my personal stalker ;)

It's spelled "you are" or "you're", Eric.

Did Steve tell you that perchance?

Paint 3D isn't useful for the same things Paint is useful for - Some UWP apps don't let you paste images in directly (Like Messenger) so you have to copy an image from the web, paste into paint, save locally and then send the file. I don't think that's anywhere near as quick in Paint 3D. Surely Paint 3D should just be used for 3D stuff which images are not. Paint should be staying until at least 2018 though, deprecated just means don't bank on it being there in the future I guess

Wouldn't it be much faster to copy the URL of the image and send that? Or if you have to save the file locally, 'Save image as' or drag from the browser to a folder in explorer

You're assuming people want to save images from the net. That's not what screenshots are used for nowadays, mate ;)

Screenshots go to the cloud.

Must be a user error then.

The reader app will be direly missed. Edges PDF render is much faster, but the UI is not meant for PDF reading. The URL bar is ALWAYS visible! Yes, that is a safety requirement of a browser, but I want to read a documentation, FULL SCREEN, no URL, no chrome, just the document full screen. I'd be much happier, if the PDF and epub render engine would recieve an app of their own and I could chose the default application, where to open such doc types.

It will cost you a few bucks but drawboard is really good. I use it a lot on my surface book

Yeah, compared to Reader Edge is a horrible PDF reader. The features on Reader are much better for actually reading of PDFs on a touchscreen. I use Reader multiple times every week for my job and there is no other app that I have found in the store that properly dupicates it's feature set. Leave it to Microsoft to get rid of something good and replace it with something mediocre.

Exactly. Them getting rid of reader pisses me off.

I'm pretty sure Edge is getting a true full screen mode in the FCU.

Window-Shift-Enter is there today

Xodo PDF on the Store is good too !

Xodo is great. Two things to note about using it to edit a document:
1) Edited content is not available for editing by other applications, such as Word.
2) All versions of all edits are stored in the document, with no apparent way to remove old versions. Even printing to a new PDF does not clean them out.

Paint 3D is a dreadful replacement for MS Paint. The simplest things take much longer to do. Why can't they just add MS Paint into the Store? Luckily the developer of Paint .NET recently got serious about the program again. I will be using that once Paint is fully removed.

Does Paint.NET allow you to edit text now? I am cancelling my Creative Cloud in September because I'm not happy with Adobe hiking the price in the UK. Paint.net not letting you edit text once it's in the file was the thing that pushed me to just use photoshop. Think it saves it as a raster layer directly into the image,

If you want to edit text after saving it in the file you really do need a more professional option that uses layers. You can't expect paint.net to do that. Although I would suggesst Paint Shop Pro over Photoshop. It's 1/10th the price and has 97% of the same features.

I think paint.net does have layers doesn't it? But it rasterizes the text layer as soon as you click out of it? I could be wrong i don't really know the technical aspect around it

It may use layers during the editing process (I'm not sure) but if you can't save the layers separately then in respect to what a user can do there really are no layers, practically speaking.

If you can still buy paint shop pro out right I may do that when I can get out of my creative cloud subscription. I just use it for App Logos mostly so total overkill

Paint Shop Pro is on sale right now for $39.99 CAD. http://www.paintshoppro.com/en/products/paintshop-pro/standard/ I'm a web developer and I use it for all my web graphics.

You can just buy Paintshop Pro. It's like you people lack any sense these day. Subscribe to CC to edit text. Lol.

Not just to edit text, I am most proficient with Photoshop vs others in terms of all the keyboard shortcuts etc. And there re a lot of smart objects and other plug ins that are handy. That being said it's still over kill and I'd rather save the money

Deprecated probably just means it may go in the future - For now they are just saying it MAY be removed. System Image Backup has been deprecated since Windows 8 onwards really and that's still going

Paint 3D cannot replace MS Paint.
Paint is very efficient and easy for basic stuff and some pixel editing.

What about MS movie maker?

Wait until the sun rises from the west.

Photos app is going to incorporate features of the movie maker of old.

It hasn't been part of Windows or supported for several years.

Makes sense. Out with the old, in with the new...

Great. They're deprecating a program everyone finds useful and knows how to use - Paint - and trying to shove that half-baked piece of sh*t they call Paint 3D which isn't even good to do what most people use Paint for: pasting screenshots. But above all else, we see Microsoft being Microsoft: "We'll remove this feature because we'll replace it with another. What? Well, no, we're not replacing it NOW. But that other feature will be coming soon™."

brilliant tactic, make a feature so unreliable that people stop using it, then just "deprecate" it, sync settings only "worked" in 8-8.1, I dont know exactly what it did on w10 other than set a wallpaper, but you gotta give them credit, what a magical way to get rid of stuff, throw dirt on it, then claim you're doing some cleaning work

The didn't remove the detested Candy Crush Saga and all the related garbage games? That means I have to go on removing the stuff again after the update...

You know that's not Microsoft software, right?

yes, but every time after every majour update they install the stuff. There is no way not to have it installed.

By the way, I do use the 3D builder, so hopefully they don't go and kill it off.. Paint 3D is really not a very serious program for viewing models... at least it is not good enough yet...

you will still be able to get from the store

Right! Just like Photosynth. Microsoft controls the store and can and will remove popular software at a whim.

save appx/.exe can install when ever. I have movie maker etc that way :)

I never knew exactly what sync your settings did in W10. In W8, sync dealt with OneDrive, wallpaper, IE11, Metro apps and Start background. In W10 it syncs .... what exactly? Most sync stuff is done via account sign-in and Cortana.

Really just Theme now I think - I turn Theme off because all my computers have very different screen sizes/resolution, so I customise each one separately. In 8.1 it also synced WiFi networks between Phones and PCs which was great. I don't think W10 does that IIRC

WiFi networks synced for me.

The one big that annoys me is them removing the reader app. It was an amazing PDF app. I don't want a freaking internet browser to opens my pdfs. And nothing is as clean or good as reader.

Same with the book reader, which should have been a separate app.

Your headlines are misleading you guys 🙄

My used laptop came with 8.1...not getting 10. Don't need Cortana. Works great...reliable.

The reading list in Edge is NOT a replacement for the reading list app as you cannot share to it from other apps. Typical.

Screen saver functionality in Themes that can not be right I mean really

"That feature is being deprecated, with an updated system currently in the works to replace it."
Yet another prime example of bad decisions made by MS. They are still working on the replacement feature, but hey, let's already get rid of this other one, or no longer put any effort into it; maybe just move somewhere awkward so no one uses it and turn it off with the ugrade. -_-;;
Can someone please fire the decision makers at MS and get some sane minded people in there?

Deprecated means it will stay in there, but isn't being developed any further - Often it won't be removed completely until the replacement is ready.

That's what I wrote. This particular feature will just rott until the replacement will be there; which in MS terms will be not before next year. The syncing feature however needs a lot of fixing though.

So you're saying that ALL features in Windows should be supported indefinitely?

No. I am saying to not drop feature support until the replacement is ready.
They say that a new feature is being worked on, but in MS terms that probably means this will not see the light until next year.
In that time frame nothing will be done to the syncing feature anymore, which is BS as it requires a lot of fixing. :'(

In place of MS Paint you have Fresh Paint on the Store and Paint 3D

Neither one works as well as Paint for most common tasks that people are using Paint for.

I don't use Paint and Fresh Paint works well enough to do what Paint does anyway.

Fresh Paint is missing a LOT of features Paint has, and vice versa. The two are interchangeable for only a small set of use cases.

Paint 3D is OK I guess, but with the direction it's moving I don't think it will ever be a true replacememnt for the simple and basic Paint. For people who already doesn't know, might I suggest Paint.net!

a roadmap would be nice so we can see what's replacing thīngs removed or deprecated. I guess this format is easier and certainly more clickbaity.

I'm hoping PowerShell 2 is depricated as PowerShell 3 is out already/on the way? Took me a minute to realize Paint was out in favor of Paint 3D. That sounds clickbaity that you didn't clarify things are out as they're already replaced.

So, what are we supposed to use instead of Powershell in the meantime? My job blocks use of cmd, so Powershell is the only command line program we can use.

They block cmd but not PowerShell? That's bizarre.

Once again, Microsoft pretends they will have replacements for features they say they are looking to improve and gets rid of ones users may prefer. I hate Paint 3D. It is a horrible app and it's user-spiteful. It angers me they are getting rid of the original Paint. I guess I'll have to use Paint.net. While it is WAY overpowered for the types of editing I normally do, it's at least got most of the features that I rely on in Pain, while Paint 3D has virtually none of them....or they are painful to access.

I hate UWP apps on desktop. They are so bland and ugly. Win32 programs are far more powerful, better UI, easier to use, and less likely to crash randomly. I hope UWP gets deprecated on the desktop side. Forever win32 for me!

Disappointed to see Paint deprecated. It's the easiest way to crop or resize a picture. I don't even think you can do those things in Paint 3D.

Indian scammers will HATE the removal of syskey.exe

If Microsoft is removing it, then it is because their telemetry shows it is not really been used. Nice, at least they will have better things to focus on.

Not quite in all cases. For example: removing Reader it forces you to read in Edge and that's how they win some percentage on the browsers market. (In case you don't use 3rd party app)

Is says they are removing TPM module and management. How am I to manage my laptops TPM chip? I have my disks encrypted with TPM.

Also does removing TPM mean that Samsung Flow will no longer work?

I hope they aren't getting rid of Screen Savers in general. I love them. I hope they add it to a different section. It makes me upset because I am a computer programmer who literally finished a screensaver program earlier today and to hear this about screensavers makes me paranoid.

I didn't even know that Outlook Express was still in Windows
Windows Central Newsletter
Get the best of Windows Central in in your inbox, every day!
Thank you for signing up to Windows Central. You will receive a verification email shortly.
There was a problem. Please refresh the page and try again.