Microsoft discontinues Xbox One X and Xbox One S: All-Digital Edition
Xbox Series X is almost here.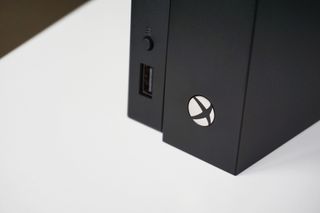 (Image credit: Windows Central)
What you need to know
Today, Microsoft announced that the Xbox One X and Xbox One S: All Digital Edition were being discontinued.
This means that they're no longer in production.
Microsoft has a new console called the Xbox Series X coming in Holiday 2020.
The Xbox One S will still be made for the time being.
The Xbox Series X may be the new "most powerful console" come Holiday 2020, but the current one, the Xbox One X, is being officially discontinued by Microsoft. This is to prepare for the arrival of the Xbox Series X. The Verge broke the story, and you can read an excerpt from the outlet's report below.
If you want to get an Xbox One X or Xbox One S: All-Digital Edition, be sure to grab them sooner rather than later. A lot of retailers have them in stock, but that may not last due to the COVID-19 pandemic and strained supply lines and increased demand.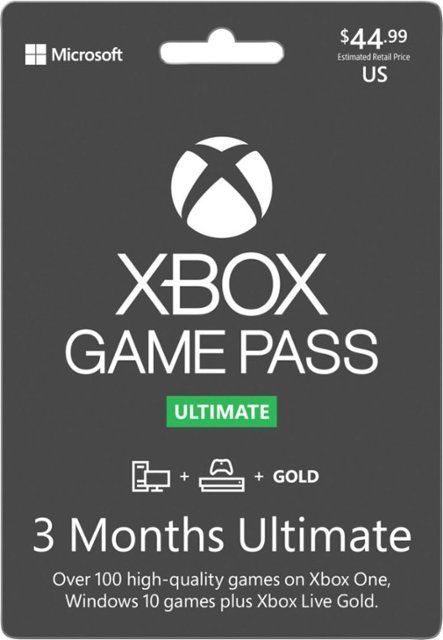 Play more games
(opens in new tab)
It'll last you a couple of months

Xbox Game Pass gives you access to over 200 games for one monthly fee. Xbox Game Pass Ultimate also adds Xbox Live Gold to the package so you can play online with your friends.
Xbox
(opens in new tab)
Main
Asher Madan handles gaming news for Windows Central. Before joining Windows Central in 2017, Asher worked for a number of different gaming outlets. He has a background in medical science and is passionate about all forms of entertainment, cooking, and antiquing.
I bought one of these and was disappointed. It was much louder than my other Xbox One S and Xbox One X boxes. I primarily use Xbox as a media streaming device, and it was horrible for this use case because of the fan noise.

Sounds like you may have a physical issue. My One X is always quiet. Loud is the old 360. Add the add on fan attachment and you will think you're at the airport.

Figured the All digital one would stay. Or maybe a new One X all digital sku being all that's left for the One line. But meh

I imagine they're making room for the Series S digital edition.

More proof of the existence of the Xbox Series S. They will be selling two SKUs: The full-fat Xbox Series X at $499 and the cut-down Xbox Series S at $299. After all, they have to do SOMETHING with all the APUs that fail the binning tests. They just fuse off half of it and downclock it and sell it in the Xbox Series S with slower memory (probably the same GDDR5x that was used in the Xbox One X) and a smaller (512GB) SSD and cut-down chassis with NO 4K Drive in it. It can still use the same expansion cards as the full Series X, same controllers, same headsets etc., but it will perform slightly above the power of the Xbox One X (6TF.) It makes sense from both a BOM use point and a marketing point, capturing the people who want to embrace the all-digital idea, and maintain an updated product at that price-point.

So much for the, "name is confusing" argument. Parents can't mistakenly buy what isn't there. If the Xbox Series S can replace the last gen X model console, that's a good buy IMHO.

Also increases sales of new gen, as previous gen devices will be all but gone.

Axed the X1X after just a few years... Interesting. Too similar to series S I suppose.

Sad news, but I get why they've done it.

It's quite amazing to think how heavily MS and their "fans" were marketing and pushing for these consoles just few months back. These would have had such short lifespan.
The sad edition was launched last year and the X was launched 2-3 years back.
I guess they'll still be making the XB1s because it's the most popular or successful.

Honestly i don't even see the point of still making the X1S unless they are planning on that being $150 or less and basically a box to play Xcloud in the future. If the series S is what its supposed to be, its going to be a SAD X1X (man, that makes me chuckle just typing it) at a regular X1S lauch price point.

They still sell X1S because its one of the best or i think the best cheap 4k Bluray! even on asian countries they sell the X1S like a 4k bluray

Yeah , you are right... i didn't realize these were still this expensive. Wow.

They were always marketed as a generational stop gaps in response to 4K media and games. That is all.

Lockhart confirmed. Got it.

There is an ad for game pass that shows its a $1 at the Microsoft store above the comment thread. I click the link but its not an option. Anyone else see this ad?

It's not an ad, it's our standard product linking box found on any post with product links in. The $1 also only applies to new subscriptions (or so I believe). I see it when I'm logged out. If you don't see it you're probably not eligible.

That... is really bad from a consumer perspective.

Why? We get two ne consoles this fall and the you'll be able to buy the old consoles very cheaply.

Except you won't be able to buy the old consoles cheaply because they will be discontinued. There is actually zero reason that the X1X couldn't run any of the games available on the Xbox Series S, the only reason it can't is because Microsoft is choosing not to support it. Spec wise the One X could easily handle any of the upcoming games (obviously with certain features turned off).

Hopefully they still ship one last few consoles. I've been trying to get a hold of one. I mean I was at Walmart yesterday and saw 3 Nintendo 2ds.

It should be related to the fact that Xcloud run on Xbox One based blade servers. And as long as Xcloud Will be based on Xbox One, i guess that Microsoft Will release Xbox one S optimised games and strongly support Xbox One s. However once Xcloud Will be upgraded to Xbox Series X or S based balades, they Will stop supporting Xbox One S.
Windows Central Newsletter
Thank you for signing up to Windows Central. You will receive a verification email shortly.
There was a problem. Please refresh the page and try again.