You can now watch Xbox One's Upload videos on the web and Xbox 360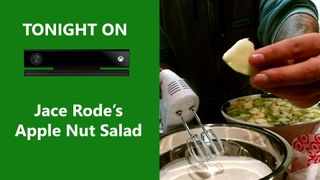 Microsoft's Upload gameplay video feature in its Xbox One console is expanding its reach to other platforms. This week, owners of the older Xbox 360 will be able to start watching curated clips from Xbox One owners on their own Upload app. Also, anyone with an Internet connection and a web browser will be able to watch a selection of Upload videos from Xbox.com. But uploading? That's still limited to just the Xbox One.
Both the Xbox 360 and web versions of Upload won't allow content creators to directly post their videos to those sites. Rather, Microsoft is picking and choosing the best videos made by Xbox One Upload users and displaying them in these new locations, thus expanding the potential audience for these clips.
Microsoft also announced they are working with Node, a new gaming channel co-created by Freddie Wong, best known for his highly popular gaming-themed YouTube videos. Microsoft says:
We suppose there's a market for watching curated Xbox One gameplay videos, but what'd really be nice is getting to upload videos from the Xbox 360. Maybe that's Microsoft's eventual goal, but they've got a long way to go before this is a service that can take on the likes of Twitch or YouTube. Let us know what you think.
Source: Xbox Wire (opens in new tab)
Windows Central Newsletter
Get the best of Windows Central in your inbox, every day!
Wow this could be a game charger...

Eh. I love Microsoft to Death. But if you referring to Twitch, I dont think anyone could beat it. It was really the first in its category and stayed that way for too long without competition so now it dominates.

Upload Studio is not twitch at all, it is different.

Why limit it to curated clips only? Also, can the web and Xbox 360 viewers comment on or like the clips like on Xbox One?

Can we please have the option to share the video's URL in some sort of fashion on the xbox.com/upload web site .. I can only view my own clips which is pretty boring. I would love to paste a link to it or share it on facebook please....

There is an unoffical site at http://xboxclips.com. All videos have a publically available URL and you don't have to do anything special to share (just make sure the video is uploaded and public).