Interactive phone covers, new resolutions coming to Windows Phone 8.1 Update GDR1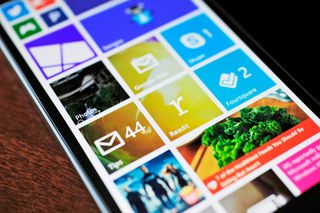 Although web sites and reporters often spill the secrets of companies, the best-kept ones get published by the companies themselves. Case in point is the revelation that 'folders' are coming to Update 1 (aka GDR1) for Windows Phone 8.1, which was accidentally revealed by Microsoft's website. Details though have been scarce about the forthcoming update, including what it contains. Luckily, Microsoft's Dev Center is filling in the blanks as we reported yesterday.
On Microsoft's website, buried within the Dev Center are two pages dedicated to the minor OS update. One page is 'What's new in the documentation for Windows Phone 8.1 GDR1' and the other just 'Windows Phone 8.1 GDR1.' Now, details from those internal pages is starting to trickle out.
The information is for OEMs, who build Windows Phone hardware, and as such do not articulate too many consumer-facing features, but changes that are rather more technical. Still, there are quite a few things revealed hitherto unknown about GDR1, including:
Support for 1280 x 800 WXGA resolution
Diagonal screen sizes of 6.01" to 7" are now supported for the 1280 x 768 WXGA resolution
540 x 960 native qHD resolution is now supported in addition to the ability to scale from HD or WVGA resolution to qHD
Diagonal screen sizes up to 6" and on phones that use the MSM8x12 applications processor now support 540 x 960 qHD resolution
Dual SIM – C + G radio type is now supported for dual SIM phones
Bluetooth – PAN (personal area network) 1.0 profile, aptX codec support for A2DP, and browsing support for AVRCP are now supported
Support for a Store live tile when the tile is medium-sized
The size of the Store tile has been standardized for all layouts and some tiles have changed places on the Start screen.
Support for folders.
Enable a phone cover app to launch when the phone cover is closed and specify the default setting for the lock screen's auto unlock setting.
Cortana – Add a phone book entry for Cortana to allow users to initiate speech from a car that doesn't have support for activating speech on the phone that is connected over Bluetooth.
Network Time Protocol support – Automatically set the time, using an NTP client, in a Windows Phone device that doesn't support NITZ or when cellular data is not available.
Voice over LTE (VoLTE) support
OEMs can implement a custom lock screen
OEMs can preload the Files app
Added a note that all Wi-Fi Sense settings must be on unless Microsoft executive approval has been granted for specific mobile operator requests.
That is a massive (and only partial) list of changes coming to Windows Phone 8.1 GDR1. Many of those enable manufacturers' flexibility on making phones while others are sure to benefit consumers e.g. PAN 1.0 for Bluetooth, VoLTE support, and other minor adjustments like the medium Store tile. The 1280 x 800 resolution is for new higher end Windows Phones with software buttons, instead of the physical capacitive keys. Up until now, software keys were limited to 800 x 480 type displays.
Interactive phone covers let manufactures develop cases for Windows Phones that when opened, unlock the display, enabling easier access to the phone. Likewise, when the phone case is closed, another action can be initiated with the configuration found under Settings. Android phones, specifically HTC's new One M8 already has a similar feature called the Dot View case.
The question remains what, if any, consumer facing new features besides Folders are present. Typically, GDR updates are under the hood fixes, adjustments and additions, and that appears to the case here, with a few new features as well. The Cortana addition for car use and those without a Bluetooth system though is certainly a very welcomed (and highly requested) feature.
We are sure to hear more about GDR1 for Windows Phone 8.1 in the near future. For now, bookmark our super page dedicated to GDR1 coverage:
Windows Phone 8.1 Update 1 – All you need to know
Source: Microsoft 1, 2; via NPU, WPCentral Forums;
Thanks, John K., for the tip!
Get the Windows Central Newsletter
All the latest news, reviews, and guides for Windows and Xbox diehards.
Daniel Rubino is the Editor-in-chief of Windows Central, head reviewer, podcast co-host, and analyst. He has been covering Microsoft since 2007 when this site was called WMExperts (and later Windows Phone Central). His interests include Windows, laptops, next-gen computing, and for some reason, watches. Before all this tech stuff, he worked on a Ph.D. in linguistics, watched people sleep (for medical purposes!), and ran the projectors at movie theaters because it was fun.
Well that sounds pretty good.

Especially launching Cortana through Bluetooth sounds great!

Yesss that will make it seamless to use in car ...!!! Cortana call Siri. ;D

Add support for 2K Display and Snapdragon 805 and 810 and other 64bit Processors.

I can launch Cortana through my ear plug, is a very handy feature

When is Cortana coming to the UK, they said soon! Whoops am I off topic, sorry, not :D

Who knows, MS usage of the word soon is becoming a bit of a joke. A dev preview of GDR1 however will restore a little of my confidence in WP, which has been taking a hammering over the past few months.

Current calls pass through 2G or 3G antennas whereas Voice over LTE makes them use the 4G network with a shorter connection time and HD voice support. Of course, this feature depends on your carrier.

Will this work on every Windows phone? My Lumia 521 is curious lol

No chance. The phone has to have an LTE radio to start with (the 520/521 don't). The carrier also needs to support it. There may be additional hardware requirements as well, not sure on that point. But there's no way a 521 will bhe able to support it, sorry.

Native video calling over LTE cellular. WP had so far only VoIP (voice over internet protocol. For exemple video calling on Skype over 3G/4G/WiFi)

Yup, looking forward to using that in my work truck

I like WP the way it is now in terms of feature set. But I honestly dislike the UI. Not tiles and the whole concept of Modern design, but the very interface, graphics, transitions. It just feels clumsy, not polished. Just many little things here and there that ruin positive impression... For me at least. And to tell you the truth, I used to like nearly everything about the OS in earlier versions of WP8, cause it was actually much more clean. So I am eager to see the full change-list... Hope there will be something related to the UI.

@Kzchy-- sounds like WP just isn't for you then. Most of us like WP for the reasons you seem not too, especially all the new updates and soon to come updates. If you like 8.0 better than 8.1, you are in a VERY small minority! Maybe your just too accustomed to iPhone/Android? I dunno, just my thoughts.

Actually, I just pointed out that in terms of graphics, transitions etc. there are some glitches, it is not 95% smooth and clean on my Lumia 820. Some of the UI elements are poorly drawn. For example, when you surf the app store you can notice that icons are often shown in low quality. Why is that? Sometimes when screen rotates there is an instant change of orientation without a transition. Why? I'm not the kind of person that is obsessed with all these new features, I only want a simple UI, polished and optimised OS that works good. And don't tell me that WP isn't for me. That is up to me to decide.

@jssm650 Your comment is nonsensical. Many of the users that were originally drawn to Windows Phone were impressed with its slick and original UI design with a completely alternative focus on the user over the app centric Adroid/IOS world. I'm sure many actually prefer 8.0 and even much of the purity and functionality in 7 even. While MS continues to adds good features to to make address gaps in the OS, it is doing so in a manner that is not inkeeping with the original idea of Windows Phone. Removing functionality is not the way forward, especially if it means breaking the ideas of integration and a 'get things done' mantra. The further we go the more our phones start to resemble Android. The hub idea is watered down and in some cases removed altogether. The simplicity and uselfulness of some features has been totally removed with no mention of their return or a return to the hub-centric ideas and integrated OS that pioneered the phone. The aesthetics is also suffering, being progressively dumbed down over each revision. By all means develop cortana, notification centres, folders and other enhancements but divergence in the OS is not the way WP should be headed. Your arguement is completely backward - if anything the 8.1 update has driven the phones much closer to an app centric model such as that in Android. So much for innovation and creating a new way of looking at the smart phone. They just broke it all with 8.1.

This would be nice. I don't like the voice in my Ford Sync. This would be sweet!

Who you telling my wife was complaing about our Expedition (didn't MS play a part in Ford Sync).

Oh god where is the data connection in action center ?? MICROSOFT PLEASE !!!

They need to turn the notification center into an app like Battery Saver! So that it keeps getting new buttons!

Do you mean turn it into a carousel so that you can have more than 4 actions (swipe left/right to see more buttons)? Or add apps to list of quick actions that you can set (like adding WPC as a button)? I think it would be cool to have both those things...

Yeah! More buttons!!!!! Yarrrr!!!!! 4 are definitely not enough ...

Why not have a button for every setting? Oh wait, that would be the Settings button. :P

Not helpful, as the WP settings have the worst UX ever.

That won't be bad.. I also don't why MS hasn't included the ability to assign static IP to Wi-Fi networks already. I seriously need that feature to connect to internet at work.

The OS has the ability to set static WiFi IP. But it's an OEM/Carrier customization that can be disabled

+icon yes's I tried making this suggestion on the WP suggestion site or what ever its called

a carousel is an idea I tossed around in my mind. Another option would be kind of like an android-ey 'toggle' button which you press and it brings up a grid of quick toggles to choose from.

They need more than 4. Make a second row? 8? that would still look nice.

They said its a partial list. Fingers crossed :/

I'm sure it will be there.

Yes. Well pointed out, we need that feature!

where is the wifi direct?

I'm still waiting for Wi-Fi direct.

Some apps use WiFi Direct already (eg SmartGlass). Which feature are you specifically waiting for?

I wanna be able to share things over Wi-Fi direct.

Ah I see. Like Bluetooth sharing but with WiFi. That would be cool.

Hopefully Windows Phones' smart covers will be more interactive than those for Android devices and it won't simply be a Glance-like feature.

Still waiting for Bluetooth keyboard and stylus support....

Are you referring to tablets or phones? I don't see the benefit of using a BT keyboard on a Windows Phone device. How do you prop up the device to make this even comfortable to see the screen while typing on the theoretical keyboard? I understand the want of a stylus however. I would never use one but it seems that it could be handy for someone.

Bluetooth keyboards from way back in wimo days had the stand for the phone built in, tactile response, no loss of screen real estate, every actually try and use word or anything on the phone? For those of us that used the old monsters and got all our work done efficiently, this good enough crap us just that, what's the point of having a 5 inch screen when 2.3inches is visible due to the on screen keyboard????

I've wondered the same thing. The cover on my Icon has a built-in kickstand which makes it very handy for when I want it. Having a bluetooth keyboard (Lumsing) for my Icon would be kinda cool and make it easier to use Office, something that I don't have installed on my home pc. I understand that I can access Office online but it's pretty handy having on my phone, which I tend to use more often than my pc now. It would be even better if it had the ability to charge your phone at the same time. Come to think of it, I wouldn't mind having an XBox controller for it too since it's considered one of the top "gaming phones" on the market now. :P

A friend of mine showed me his Samsung Note 2 in a keyboard stand which also served as a charger I believe. He had it in his office next to his computer. It was really neat and very useful. Wouldn't mind getting support for that in WP.

With "WordFlow" i don't think I need BT Keyboard.

Stylus button support? My N-Trig pen works with my Lumia. I would like to set button actions and have handwriting support in OneNote though.

I have stylus and use it on 630

USB Host ,WI-FI Direct with Bluetooth mouse and keyboard windows phone needs this to properly compete with android.

I haven't understand what is the smart cover app?

The cover protects your screen but part of it is transparent and touch-enabled so that you can have a quick access to essential information (time, weather, notifications, health tracker) and features (camera, favorite contacts, OneNote). Well I hope we'll have most of these possibilities.

It uses proximity sensor of the phone to switch profiles.

Shut up glance is awesome

Wish windows phone added a brightness slider. Low medium high isn't that great. Low isn't even that low compared to what the auto brightness can do..

True. I think Cyan is going to have that

Nope, nothing like that in cyan I have been using it and I couldn't find it anywhere

Go to Settings > Display (near bottom) > Brightness Profile > Adjust Should see 3 sliders. low, medium, high

thats not whats he's talking about. he probably wants an easily accessoble slider in the action center. its a great idea IMHO.

This was supposed to come...maybe gdr1 or 2

You can do adjust your own brightness profile in Cyan update

My Lumia 930 has slider for Display Settings, like Brightness and Color Profile. I don't have the pre set options like low, medium or high.

I have the Icon. There is no brightness slider. I never heard of windows phone having one. Also I wish we had a flashlight quick setting like iPhone has.

Flashlight? Really? Why not just pin it to your Start Screen, there's loads of apps that automatically turn the light on when launched that way.

This one can be turned on and off with the camera button. Also, no ads or IAPs, no frills. Check out "Flashlight XT" for Windows Phone http://www.windowsphone.com/s?appid=d379dd57-020b-4f77-9b8c-a30dfd6dc4dc

Go into settings > Brightness. Turn off the auto adjust and slider pops up. Same on the Icon.

Auto brightness is way too low when you are using the phone in a dark place. The screen is almost unusable it is so dim, but then the Low setting is too bright for a completely dark room! Medium is just useless, it is barely a notch above Low. Can't wait till I can customize these levels, come on Cyan!

I love that auto goes lower than "low" at night in my bed. For me, its perfect. Low is way too bright. Of course, options are a good thing and slider would only add to our options!

Yup....I like that too. But the auto does a terrible job in direct sunlight though medium and high work pretty fine.

Yeah it's weird how different auto is from Low... Would be nice to have a slider indeed. Not a high priority though IMO.

agreed, lots of neat stuff here. What i'd like to see is pen support on devices like the otherwise fabulous Lumia 1520. The pen on the Samsung Note series is pretty great for note taking, etc. I though it was a bit odd that the 1520 lauched without a stylus since WP 8.x should support pens right out of the box, being the same OS kernel as Windows 8 and all.

Even though it is the shared Windows core behind it all since WP8, Windows Phone's OS is designed to be very modular, you add stuff to it. Windows RT is the type of model is you take away stuff, this was easy for Microsoft, but it was at the expense of it running slower and not being as efficent with hardware resources. So they still have to add the tie the support in. With Threshold though, this should be less of a problem. Most of everything of Windows RT should make it over to the new unified OS for ARM, hopefully..

Bluetooth File Transfer doesn't work well for non-image files. Tried sending music+files and it only lets you open the file. Can't save it. Doesn't save to any folders in the 'File' explorer app either. Hopefully that changes.

YESS! With aptX will BT-Audio finally sound really good!

I thought aptX support was coming to all Windows Phone 8 (Lumia devices) with Lumia Denim update. Source:
www (dot) microsoft (dot) com/en-us/mobile/support/faq/?action=singleTopic&topic=FA143077

Hopefully some optimizations too.

I am not installing it with DP if it disabeles BT 4.0

I don't see why it would if you have Cyan installed.

If you are on Cyan I don't expect any updates for Bluetooth 4.1 anytime soon so there shouldn't be problems.

Hmmm... All these updates make me wonder how they're going to do threshold. Windows 8 and WP8 are pretty mismatched for features and they're adding more differences now if this list is anything true.

Most of this is teleophony tech that always needs to be different from a desktop OS. Core aspects of the OS, including UI and service support are coming closer together.

A phone if kept innovatively customizable den its fine. But regarding a pc we all know innovation is the key but due to some old fashion users it hurts the business.windows 8 os was like a revolution mostly in UI but still ppl don't want to learn or have new things.

Agreed. Most people always ask for something new after every update, and yes, Windows 8 is totally new, and fast, and stable... then most people complain about too many thing new? The only thing I don't like about Windows 8 is that it looks like a mixture, not a combination, of Metro and Desktop. Something like 2 separate OSes running alongside each other. :/ Just my opinion.

I'm of the opposite opinion. I like the dual personality. And imagine the uproar if they had launched Win 8 and couldn't run legacy apps? Or allow users to have the desktop, which is familiar to them. My husband is techno-illiterate. He's had Win 8 for over a year and his computer looks like Win XP. He just got a WP a few weeks ago and he finally gets it. He's using Win 8 start screen, metro apps, and OneDrive more and more. WP forced him to learn something new (oh, like it's hard?) and the similarities between WP and Win 8 metro, plus the synced files and apps (Bing apps) made that easier. My own experience was that I got my WP before being able to upgrade my laptop to Win 8. When I did the upgrade, I was familiar with live tiles and the UI and embraced it completely. So maybe the key to Win 8 adoption is WP. Budget-priced phones could help with that. Unfortunately, if Threshold looks like the previews we've seen - a mutation between XP and Win 8 - it's going to look less and less like WP. And that is a step backward.

No, my point is not that what you think. I like Metro, and I like desktop, too. I'm not opposite to that dual style, but Windows 8 is not the way it should be combined. Almost everything is separated: Separate apps, separate environments and even separate settings. That's why I called it a "mixture". That's my point.

As a Windows 8 user (and WP8), I want the OS to have a unified feel throughout the whole OS. I feel the present duality as somewhat jarring but I also recognize that it is necessary to bridge people from W7/XP into W8. But I hope once W8 becomes widely accepted, the OS will completely transistion to Metro.

Metro and legacy desktop MUST coexist for the PC. It is important to realize that although consumer devices like phones and tablets are on the rise, the legacy desktop is still more suited to intense high level productivity. Dense layouts and tiny icons that need a mouse have their home in CAD and many other productivity tools - I can't imagine using the metro style interface for that! To me the so called dual OS is just fine - when I use win 8 across my 3 monitors its just beautiful! Desktop and metro side by side!
MS should maintain the dual OS in my opinion!

I'm with you Kaymd. I just finished building several diagrams in Visio. There's no way that gets done with the touch-friendly/truncated-functionality interface. Even now, I prefer the desktop Skype to the metro Skype app. And email? There is no way I'm giving up full-featured Outlook desktop for the metro mail app. And yet, I love my start screen. LOL

I share that same opinion. Two OSes (Metro and Desktop) running under one roof.

Well, I have to disagree. Partly. While W8 wasn't as bad as most people said, it definitely was not well optimised for desktop use. Sure, its not impossible to use it with a mouse, but your cursor has to travel quite long distances because of the big tiles and the charms to reach certain features.

8.1 with small/medium/large tiles. I suppose I could have emulated the start screen in earlier versions by splattering icons across the desktop, but they get lost amongst all those other icons...

Actually, under the hood windows 8 is finner "tuned" then windows 7. Yes, it is a huge UI change though

Telephony tech that needed to be implemented. Half of these connectible cars require Bluetooth tethering, AFAIK. I haven't seen any cars that connect via WiFi while I'm waiting at the Acura dealer for maintenance or at the other dealer next door.
NTP support was something I used on my Trophy with a custom ROM and something I used on the Odyssey, because the time from VZW was usually minutes off compared to NIST.gov.

I hope the UI is coming together because currently if you pick up a Windows tablet, the UX is completely different than on a WP. It seems that the only think we share is the tiles. The setting page don't resemble each other. Pick up an iPhone and you'll pretty much know how to use an iPad in minutes. This isn't the case with Windows at all.

They're not combining UI elements particularly. It's more about a merge of APIs and Stores.

I'd rather name groupings like in w8.1 than ifolders.

The things is: How to implement it on WP?

Well, I guess the same as you do in w8. With that pinch to zoom gesture you could get through all your groups within seconds.

-925 & +925. I'm on the fence.

This is looking very interesting!!!

And the age of the mouthwatering has begun once again... Are thou not tired of playing this game :P

It is indeed a weary path we tread my friend, but as long as our clan travels together, we can forge on ahead in these perilous times.

Live together, or die alone.

I hope GDR1 seems faster.

Or, steal all the food and die last.

We are in the minority. There are many users (of all OSs) out there who are clueless that changes are coming to a phone near them. So while we crave what we know is coming, we can feel a little bit smug around the techno-ignorant and chant to ourselves, "I know something you don't know." Development is always iterative. Imagine how long it would have taken for them to bring a phone to market if they had endeavored to pack absolutely everything into that first product. We'd still be waiting.

+925! The motto of our clan should simply be: Knowledge is power lol.. Only to keep up with the Game of Phones theme

I love hearing about new updates but its always a little frustrating to read on what's to come when the latest isn't here..... Don't get me wrong I love hearing it cuz I know what to expect and can let those know who are think of switching, but since updates are not always timely it wouldn't be the most timely advice. I'm not complaining, I'm just saying

I thought that's why the developer preview exists. For timely updates.

Yes but most want the latest release to be stable which it seems 8.1 was not due to changes in how the hardware was managed by low level drivers/firmware

It is only expected. 8.1 added a lot of features, and as far as I can tell that far outweighed the little instability, at least for me. I'll rather live on the bleeding edge than worry about little things like dimming lights and such.

Yea like the cyan update, yes its only for Lumia's but the majority of Windows are Lumia's. Soooo.... But like I said before I'd not really a problem just a small personal nuisance

If cover for your phone can unlock, I see no point in having the lock in first place. Unless of course you meet a polite thief who will take your phone out of the cover first ;)

It won't put your pin in for you, it will perform the swipe up function.

Surely this is just the same feature as calls? The sensor turns off the screen when next to your head. This is basic? No?

No, it is more than that.

Typically it requires a hall sensor on the device side.

Great! I'm hoping for some performance improvements. I also can't wait for good folder support! :)

Custom lock screen from oems is something interesting, hope it's not like that we saw in live lockscreen app

Sounds like their idea to replace glance

Or it could be a way for them to provide an OEM-specific live lock screen (optional, just like they can already provide an OEM-specific accent colour).

It's only a partial list too, that's really cool I can't wait

Can't wait to get the Windows 8.1.1 :D

Windows for Workgroups 8.1.1

Windows for Workgroups 3.51

Windows NT 4.0 Terminal server :'(

More hopefully, it means we might get some new 'flagship' devices with the update too.
Other OEMs, I'm looking at you. And Nokia, so basically all of you.
I'm watching....

And I read first interactive live tiles and got excited. I'm so bad at reading

That's not a big deal!!....I read the word 'interactive' n jumped ;-)

I welcome that feature, it's good to have similar features with the other OS. It makes it easier to people to switch.

Excited!!! Wish they'd enable OTG

Yep that's pretty much required

so much things to see ahead!!! thank you Microsoft :)

And what changes does this bring to normal WP users that have their phones now? Btw is there any chance to get an update for a huawei windows phone ...? That firmware has not been updated since it was released, afaik. Aaaaand so it would be interesting which of the possible features Microsoft enables by default cause huawei won't change anything about that/enable anything D:

use the update available in PDP (Preview for Developers Program) to get chances of getting the latest update for Huawei Windows Phone. :)

Yes I do know this (and did this) but I wonder if there will be an official solution by huawei ... Never buy a huaweu windows phone!!!!

They are banned in the US.

Yeah maybe but I live in Germany

Their phones aren't banned in the US, Cricket Wireless sells a ton of them. I have one in my junk drawer somewhere.

"some tiles have changed place on the start screen" - what does that mean? :/
And sorry if i sound stupid but what does support for new resolutions actually mean? :/

Yes what does "some tiles have changed place on the start screen mean".

When you reset phone, certain apps show up in certain places. Now then you reset those places may have changed with addition of Cortana and battery sense and what not

Ooh, that makes sense now. And can anybody explain it to me abt the new resolution support thing?

It just means that new resolutions are supported. There are specific resolutions required to support on-screen buttons, and previously they only existed for a couple of screen ratios.

Finally, a cover that interacts with the phone.

Just uses the sensor? Like when in a call? Any case would work then! :)

It doesn't work when not in call, plus it works when you cover the sensor with anything, be with hand or anything, now you don't want that while playing landscape mode games, where your hands will be covering it, now you don't want that do you?! So it will work in a different way.

Support for 7" displays? I think we're going too far with "phablets" now

Ha! Same thought. And our comments show the exact same time. Lol

Maybe they are starting to support tablets with windows phone?

Soon laptops will have Windows phone... Just wait

They already have Windows RT and 8.1 for that. Maybe the romours of RT and WP merging are coming true, but I doubt it.

Not really I have stayed with 1520 for just two months and it's already looking small. I am not kidding.... I don't know whether I can survive with a phone less than 6" now!

Yep I'm with u on that one

God damn, really? I have a Lumia 520 and I'm perfectly fine with it's size, and it's a "small" phone by today's standards. I did play with a Lumia 1520 at a Microsoft store and god damn it's massive. I wouldn't e able to carry one of those around, It's just too big for my liking. But each to their own.

Remember that Microsoft's intent is to unify the computer/tablet/phone OSs. Makes sense to augment phablet support in the WP OS. When Apple announces iPhone telephony features in an iPad, we'll be ready with a Surface solution. ;-)

*imagines holding a 12" Surface Pro 3 to the head trying to make a phone call*

That's a Saturday Night Live skit waiting to happen...

7" ? Isn't that a tablet not a phone?

I agree. I have the Nokia Lumia 1520 and while I love it, I have to say that this is a maximum size of a phone I can get. What I liked about smaller phones like my previous 925 was that I can use one hand to type a text message or open an app. With the Lumia 1520, that requires two hands (unless you are shaquille o'neal).

Lol, can't do anything with mine without holding with both hands, I wish there was a smaller version probably 5" or 5.5".

I use my 1520 mostly with one hand, word flow assists me with words whose letters are in far left...the only letter I find difficult to hit is Q , the good thing is that Q is rarely used.... 6" looks normal to me after 2months with 1520

WP is getting more appealing, alas still lacking with Google services.

Google can go away as far as I'm concerned. Apart from YouTube, I have nothing to do with them.

That is not the point....fact is WP is still lacking. All these updates are hole fillings that should of been around quite a while ago. Been using WP for 3, almost 4 years and the only "big" upgrades I'm experiencing now is the USA-only Cortana and the new keyboard which trumps both competition. Notification Center is a downgrade over Live Tiles (for me at least) and I never use it. Not many stand out features in 4 years I would say.

I think you're repling to me in the wrong thread, lol I do have to agree with you on that though. I've been using WP since NoDo and it really has felt behind the competition until just recently. Most of the 8.1 additions I don't even use, like the Start wallpapers and other assorted things. I only really use the Notfication Center (although only for my Email since I leave my phone on my desk a lot of the time, and while I'm working I don't always have time to glance over to it to see what notfication came in, and there are some apps I don't have pinned to my Start screen so they don't have a live tile) and Cortana, which I only use for reminders (the location based reminders are awesome). As for the keyboard, I prefer using it "the old way" It's just what I'm used to and I doubt I'd ever change my ways. It was still a fantastic keyboard before 8.1 anyways But yeah, we haven't seen much in 4 years. I wish Microsoft would inovate in areas that Google and Apple haven't, instead of playing catch up all the time.

They did innovate with the whole zune like concept, hubs, landscape scolling and integrated features within the OS. It's a pity they didn;t have the balls to see it through and have now caved in to pressure of competition. While they were missing key features, they have killed their soul in playing catch up and lost the most innovative elements they had over the competition in the process.

+1,000,000,000 This is EXACTLY what I've thought about WIndows Phone 8.1. While I still like it and the new features like the notification center and Cortana are nice, chaning other things to make it appeal more to iOS & Android customers really make it less awesome than it used to be. I miss the hubs concept, and how the signal strngth, Wi-Fi and other stuff would hide when you didn't need it. That's what made me fall in love with Windows Phone 7 in the first place. I hope they bring some of it back, but I doubt it. Don't get me wrong, I'll always be a WP customer until it dies or I die, but it just don't feel as....*struggling to find a word here*....different than it used to.

Gotta take that up with Google.

Tired, broken record. Google isn't developing anything for WP anytime soon. If you think you can change their mind, go for it, bit it didn't do any good complaining over here. If you need Google, that badly, then WP is honestly not going to work for you. That is, unless you enjoy announcing your disappointment that there's no Google services. I, for one, don't need them to function.

Bing + Cortana + Hotmail/Outlook + OneDrive, they are more than enough that I need in my phone.

only if there was an alternative for YouTube

Get the new myTube app its great. The controls are really cool.

i use metro tube, but im talking about YouTube as a service and not the app

there are Vimeo and Dailymotion, if you haven't known. Dailymotion has plenty of uncensored, and Vimeo is like the go-to place for music video covers.

are these even close yo what YouTube is?

From YouTube's popularity,I don't think there is anything that's gonna be an alternative to it

If YouTube didn't have Google+ shoved up it's ass, it would still be pretty good. Howver, Google likes being Google, so they will fuck things up as usual and force you to use them.

Official YouTube App from Google in windowsphone I think is not needed. I use metrotube and mytube like other users and it works great. Also with the Internet Explorer in windows phone, YouTube works great.......... EVEN WHEN THE SCREEN IS LOCK. I don't think android browsers and official app do that lol.

im talking about YouTube as a service here!

Every Windows Phone user is growing familiar with the idea that they don't actually need Google services. So, in a way, Google is doing Microsoft a big favor.

I've heard that Google has a phone OS of their own... Oh yeah. Android.

Ability to block updates from SD card, and Wi-Fi Sense always on? That's a little disconcerting....

It's not wifi sense always on. It's by default, wifi sense is on. Right now you have to turn it on I think when you get a new phone but now oems have to have it on for each device when they ship

so whats the big change in this upfate...like gdr3 had that cross for closing tabs in multiwindow....what will be that small yet revolutionary change for this update......(this is a rhetorical)) now the q ..wat do some of u guys want...that 1 tiny key feature....personally i jst music playr removed from the volume up down...and moved to the action center...and for lockscreen..microsoft should hav xbox music lockscreen..

Mobile Data Switch in Action Center. Will shut up a lot of folks who can't waste a few seconds to access the entire Settings app from the Action Center. :P

A complete Action Center should have Mobile data switch, because it's a very important setting. Without this it isn't an Action Center!! And more, the settings list on WP is so so long.
Please bring this and the Action Center would be perfect :)

One more: Function grouping in Settings menu will be much much better.

music controls integrated into volume control is better than music controls in action center IMO

Disappointment: No USB on the go...

Its a partial list, maybe we get to see more and if there is any luck USB on the go also will be there.

Two minor things I would like are push notifications/live tile count for emails that come to a folder other than the main inbox and an action centre toggle for data connection

You already have part of your wish list... Go to email > folders and tap/hold the folder you want to live tile. You'll get a new message count, but it doesn't give you auditory/notification center notification. I guess the assumption is that if you're shoving it straight into a folder, it must not need immediate attention... The data connection toggle? What do you mean? How would that work differently than the WiFi button? Or WiFi auto connect (I'm assuming you want to connect to WiFi whenever possible)?

Here's the only things I miss and want to see on WP8.1 the sooner the better: 1 - Data toggle for quick settings (the info I have is that it's part of GDR1 but take it with a few grains of salt as things may have changed) 2 - An accent colour picker. A wheel, something in the likes of Windows 8.1. Anything that allows me to custom create an accent colour and get rid of the current limitations. 3 - Show less tiles enabled for the 930. It's a no brainer and its inexistence seems just stupid, specially when you allow the likes of the 620 to have 3 columns. 4 - At least 2 more tile sizes. The current 3 sizes were fine until the 3 columns. If you add 3 columns, then you just need more sizes. Also, since developers are lazy in updating the apps to allow their data to be included in the backup of the phone, I wish Microsoft would make it so that all apps are forced to allow the data in them to be backed up.

Please 3 tow tile looks good on 620! -_-

That's why they call me slim shady, I'm back, I'm back.

That's your opinion.
At any rate, I'm not contesting that the 620 can't have it. I'm contesting the stupidity that is to let a small phone like the 620 cram 3 columns of tiles on the start screen but a bigger one like the 930 not be allowed to de-clutter the screen by having just the normal 2 columns.

I agree with the 2-column option, DJCBS. I'm using 3 columns on my 920 and liking it once I got used to it. I don't have to swipe to see all my tiles. So I hope they don't take that away from the smaller phones. If Microsoft is serious about providing accessibility for the visually impaired, they have to enable a "large print" start screen. It's counter-intuitive to buy a larger phone and not be able to have large print. That might be a better way to sell it to them than users want flexibility.

Plus the phones that have windows icon should blink as a part of notification.

Breathing effect like Symbian phones

Amen! The fact that there is no indication you have new messages, voice mail, email, etc. without displaying the screen -- that blew my mind when I got my 920. My old feature phones had that. How could they think that wasn't important?

i really like the show more column, atleast i wont need to scroll down to see more of my tiles

Pretty nice
1. Microsoft take big leap with every micro updates.
2. Distributing huge hopes to its long list of existing phone users.
3. Competitors like Apple and Android are left with no choice but to copy concepts like "Material Design"....etc.

And more importantly. All devices get the update !

And, getting the update, at really slow pace. Am still on WP 8, that is really frustrating.

I has not receive cyan yet. Da hell? That's fast

Windows Phone 8.1 support has officialy started 24 june, little more then a month ago, Windows Phone 8.1 Update 1 will go in public testing sometime next month, rumored that it already will happen next week. Official rollout should start short after, but it might take a while before you get the update official. Unless Microsoft will push the update at day one to Lumia devices, now they have them under their control and I doubt that they will make any more feature firmwares.

Lockscreen part seems interesting!

Can someone explain me what ¨Enable a phone cover app to launch when the phone cover is closed and specify the default setting for the lock screen's auto unlock setting¨ is? I keep reading about the ¨phone cover¨ thing but I have no idea what it is!

It's like the circle case for the LG g3 or dot view case for m8 or S view case for gs5 and note 3

It's kinda like this phone cover i seen for the HTC one m8 when its closed the dots light up displaying time and weather so I'm guessing it means something like that which would be cool

Probably like the HTC One DotView case, there's a small magnet under the HTC label upfront that detects when the case is closed & launches the app. Pretty cool stuff :)

Have you ever seen somebody with his/her telephone inside something looking like a wallet? That's a mobile cover.
This new option should unlock the phone at the moment you open the cover to use the telephone automatically, instead of opening the cover and then unlock the phone manually to use it.

It does both -- the auto unlock, plus being able to launch an app to display through a transparent portion of the cover.

Can't w8 moreeeeeeee......

Cant weight more? Lose some fat

Any thing about music & video integrated with OS ??

Never gonna happen, they will appify more, not less.

Even better -- open more APIs so the split-out apps can do more native-level things and then release those APIs to all developers. Splitting out the apps is a great thing for the platform in more ways than one.

lets hope vlc can nail that, since our so called xbox music is not maturing, even tho the number/version is growing older

Windows phone is dead in the water? Since when? The player is just getting started.

Your right , we're gonna crush all other platforms ! ;)

Hmmm, doesn't the HTC One(M8) have an interactive cover?

It's almost like I should have mentioned it by name in the 5th paragraph! /s

I was thinking about the LG g3, too, with that circle cutout case, so sexay

Busted. Didn't read the whole thing just the bullet points. Sorry. Just stoked about the idea of an HTC phone running Windows .

OMG there's this new thing! Is so in! It's called reading!

Thank you, that's very helpful.

Yes, and since HTC and LG are Microsoft partners, this will probably serve as a way to allow both HTC and LG to just repurpose some Android units and jam WP into them. So with this GDR, HTC, for example, can pick up all the work they develop for the Android M8 and just change the OS to WP while not having to spend any more money on new kinds of accessories etc.

An M8 running WP would be a dream come true, but I'm not holding my breath. If Microsoft themselves are second guessing high-end devices, I doubt OEM's will be all in on it.

That's the thing. OEMs will be more likely to build these phones if they can just reuse Android hardware AND Microsoft isn't really directly competing with them.

I hope my 930 gets it! Is getting old now

Cool now when does this baby come out to dev preview

It's almost like waiting for a company to produce aftermarket parts for your new car to make it even better. But I still choose my car over my phone, still ill be waiting. I couldn't view that particular page via my phone because I'm on on the dev preview, had to be OEM OS.

Hope Cortana have some features when there is no internet connection ;)

Where is the Toast Notification Bar Quick Reply Function?

It was alleged. And revealed to be fake.

I really like the "Network Time Protocol support" feature! :)

Yes! Been waiting for this for a while.

I'm waiting for new mid range. Devices with higher resolution ! , I wonder when the 830 will be released , I'm waiting for 820 successor!

I like the PAN Bluetooth feature most, which hopefully means I can share my phones internet connection with my smartwatch (I'm Watch).

How does PAN differ from ICS tethering? I often share my phone's internet connection with my laptop.

It's like a mini LAN but via Bluetooth. Good for devices that don't have WiFi. Also probably more battery efficient than ICS because of Bluetooth LE.

Exactly as Nik Rolls points out. More efficient and universal.

Ah. Makes sense. TY, Nik. Although I have to say that BT between WP and laptop is buggier than WiFi. I'm sure it will get better when I get a new laptop.

Great back end changes, NTP, VoLTE, Dual Sim C+G, HVDCP, Bluetooth PAN, Phone flip cover support and so on, resolution changes, well not so significant... More important stuff that I would like to see, backup app data files, after restore the app should not feel that the phone has been restored, would not mind restricting this to only Wifi. I hate to restart the game from the beginning after a factory reset.

+1 they should implement app data backups, instead of just backing up which apps we have installed. An option to save the app data backup to memory card/phone memory would be nice.

I hope they add brightness slider and more action center options !

Give me my Wp8.1 and Cyan update first before we get to this one. My goodness taking forever MS

I hope the covers will can be used in existing devices.

I wish that Eduroam TTLS EAP works at my university..

I was just thinking that there has to be some way OEMs can differentiate their Windows Phone...the lock screen is a good place...but I think a right swipe on the start screen would be a good place to allow OEMs to customize because I doubt they are going to let OEMs customize the start screen experience ever

"network time protocol" does that mean setting the time via internet rather than mobile network time?

Yes they'll have that besides nitz support

Yep
There's plenty of providers here in the Netherlands, like mine, that don't support it for some reason? Requiring manual setting of time each time the battery dies, software is updated, pff.
My god I thought they'd never fix it. There you have it, time can now be set automatically wherever you are! It only took them a couple of years,

I was hoping this would be the reply! Three UK is the same, so glad to hear this

Lol good to know I'm not the only one they're fixing it for :D I'm on hi/kpn in NL

Vodafone NZ is the same, I was hanging out for NTP on 8.1 and it never came. I've since switched to 2degrees which had NITZ, but I may still use NTP as it has the potential to be more accurate.

When I read 'new resolutions' I thought WP was gonna support QHD. Don't know if that's got to do with software, processor or both.

Multiple start screen would be awesome... And it changes depending on where and what time of the day.. :) (think aviate in crapdroid) Swiping from left does nothing atm.. It would be awesome if they do this :)

Makes me think we might see the developer preview of GDR1 before cyan... ????

Yep... Lumia D Update before Cyan!

I hope Microsoft add some of the top ideas in suggestion box.

Hopefully their ntp support will actually work. Any chance of volte not requiring users to buy their service providers gimped hardware

NTP in Windows desktop has worked flawlessly for years, before anyone even realised it was in there. I would expect this to be a direct port. In fact it may already have been in the kernel and just need to be activated.

Actually, I'm pretty happy with windows phone right now. 8.1 brought along with it most of the features I needed and for the first time, I won't be like "release this update ASAP!!"

These make some scene... Still want a quick setting for mobile network in action centre :(

Don't like the fact that oem can preload stuff, as long as we still have ability to remove it is fine, but I don't want bloatware like crapdroid.

I don't see Lumia users complaining about "Bloatware".

You never know. I don't plan on buying anything but nokia/microsoft so I'm not worried

Ssswwweeettt!!!
I hope they introduce more Tile Sizes though.
Man, HTC gonna have a field day with the Interactive covers & custom Lockscreens.
Can't wait to see what they come up with.

Qhd support means recording or video support wat is it??

Screen Resolution (540x960) ... Its halfway between WVGA & 720p HD

Cant wait for cortana phone book entry! My bmw has its own stupid speech engine!

OEMs and a custom lock screen...uh oh...

Cant wait for cyan then gdr1 then gdr2 then cortana.. A lot of new things coming up.. Waiting eagerly...

Still no Bluetooth Equalizer. I'm really sad. :-(

Right! I have the LG HB700 wireless headset and Bluetooth but can't utilize the eq, craaaap.

Something tells me you don't understand Wi-Fi direct, or how it works. It's already included in 8.1. Now, companies need to make app that utilize it.

I'm hopeful. I recently bought a great Canon Laser Printer with Wi-Fi. Since Canon is hooking up with Microsoft on camera technology, maybe they'll be the first to offer a print app for WP. :D

As long as they add a data toggle in the action centre then I'm happy. It'll be nice to have folders but I think the data toggle is far more important considering its something that everyone thought would be in 8.1 anyway.

What's with the qHD support though? qHD didn't catch up back then & I don't think it will. Plus, only a few OEMs actually used it. Why waste resources on that ? They should've added QHD support instead ... Apparently its the Next Big Thing.

"Cortana – Add a phone book entry for Cortana to allow users to initiate speech from a car that doesn't have support for activating speech on the phone that is connected over Bluetooth." This sounds like it may help with my hideous Ford Sync system, which currently works (barely) with Cortana only after an irritating and confusing lag.

VoLTE and better bluetooth support sound great. If they could improve the Calendar live tile and lockscreen to show more than one appointment, I would be even happier.

Whats up with 1080p no hardware buttons HTC, LG phones that may get Windows Phone brothers?

This all sounds really good but it can be better if they release Lumia cyan first.

Phone cover app what does it mean

when do this update coming?

OEMs can add a custom lock screen and files :| yuck.

What about initiating Cortana just by saying "Hey, Cortana" or something? Unless there will be a patent lawsuit or something...

I need to get my wp8.1 update for my lumia920 first...

So this means if I have a Bluetooth speaker with aptx then my phone will be able to use it?

I'd love to know this as well...

I just need one thing really: Two freaking lines of text on the notification center. Just one short line of text is downright ridiculous.

This is true. Adjusting the preview. Considering its still new... I see this being implemented eventually. Slowly but surely. Android sucked hairy tits in the first few years. They've come along recently. We have the quality hardware which honestly I don't think they do... All we need is the software to back it up.

@xankazo
I'm with you on this one.i wonder why no one is talking about it.Two lines of text on the notification center just like in ios.

Bring it. I'll be happy to get it via preview while others decide to wait months. Haha.

Saw this on the verge "Sources familiar with Microsoft's plans tell The Verge that Microsoft plans to release Windows Phone 8.1 Update 1 to developers possibly as soon as next week, or within August." So hopefully not too long to wait!

Hopefully a new high end phone in the fall?!

Praying. Non exclusive hopefully

And Mobile data in Action Center?? It is very important! Without this Action Center isn't a complete Center. And more, the settings list in WP is so so long...
Don't you agree?

I do! Plus: Not only is the settings list long, but unorganized, too!

Hello guys,USB ON THE GO feature is embedded in the snapdragon s4 chip,just needed a os link between the chip,like they bring the fm radio in the gdr2 update, Please vote for this feature in Windows Phone suggestion Box here, http://windowsphone.uservoice.com/forums/101801-feature-suggestions/sugg... Pls refer the following figure for clarification http://i.imgur.com/ckHPtAa.jpg http://agyatlabs.blogspot.in/2014/04/if-windows-phone-will-get-otg-suppo...

When will we use the windows logo as a notification light?

Dont kniw i wish they make it :)

This I would love ❤❤❤❤ to see.

Yeah! This would be totally awesome!!! :)

I need the exact schedule for the update to get available i have the developer preview.

Next week or sometime in August. Source: http://theverge.com/2014/7/27/5941861/windows-phone-8-1-update-1-features

Wish they add app locker in future updates..

App locker + flash transfer will make windows phone complete..well at least for me!!!

Coooool so much features, but won't hurt to see interactive toasts and tiles or notifications on the notification center

Bluetooth aptX is an awesome new feature!

+Icon
Can't wait for this!

Unfortunately, while an impressive list, all those changes are under the hood. As long as the UI looks the same, the consumer couldn't care less. It looks like last year's UI. Microsoft really needs to bring Metro Themed UIs to give the consumer some impression that it's not the same thing they saw last year with WP and yet Android has a huge catalogue of differentiating layouts.

Android has differentiating layouts because of developers. As an official OS, it only has one layout, just like iOS and WP.

Exactly. The HTC M8 looks nothing like the Galaxy S5. But they both run Android. There needs to be that uniqueness among WP handsets. I didn't know how to achieve that other than themes in the same Metro vein, but something more than just colors.

I agree with you, that a general overhaul of windows phone's Metro Interface would be cool and probably needed. But different launchers are something I dint really like to be honest. It fragmentates the experience in my opinion. I like that with windows phone everything looks like it is made out of one. You instantly know how to use any windows phone out there if you have ever owned one. I like that.

How about adding ability for a notification light :)

This a million times over. As a former Nokia N900 owner, s notification light makes all the difference in the world.

Yeah! Or using the backlit keys as such!

And then we can start cursing them for battery drain!!!!

Oh come on. Those backlit keys probably don't need that much battery. Especially when they are inly blinking.

The app list is a mess , the sittings list is a mess , its a long road , hope thay can catch up with Android

Yeah! I agree with the settings! But other than the games being displayed in the applist I don't see any problems with it. What don't you like about it?

I just wants an updated action center

What are you missing with the current one?

Oh. Ok. Thought something more extraordinary.

Why are they continuing to improve the os when it doesn't appear like they are releasing any more high end handsets any time soon?

Or are they?
Or maybe other OEM's?

I think their existing phones are already very good enough. To me, the software updates are more important. No point having good hardware with a sucky software. Posted via Windows Phone Central App

I can confirm that pretty well using a Nexus device. :)
They could use the Lumia 930 for that kind of style.

Microsoft pls enable the "mark all" function for emails. More sophisticated file manager, ability to password documents in office 365 and the inclusion of the much talked about native folders. Chao!

What are you missing with the current file manager?

I agree with Emmanuel the file should have more features and the ability to replace computers. I should be able customize ringtones by just moving my sound files to the ringtones folder through file. Currently it's not like that

It isn't? Are you sure? It should be. Though ringtones are limited to a max length of 30 secs.

Still no 8.1 on my non-carrier Lumia 925 in Brazil. Some people got it almost 2 weeks ago, a LOT of people didn't.
What are you waiting for, Microsoft?

Nice. Keep the update coming :) Posted via Windows Phone Central App

While I am all for more flexibility, I hope that we windows phone become android with crazy and unnecessary customization like android. Like old Nokia showed repeatedly, differentiation is not primarily messing with the OS, rather it is about bringing great value and features to an OS is fundamentally great.

Agree. So far Android is customizing their software. Looks kinda catchy, Android L. With popular phone makers behind their back, Android got nothing to lose. Looking forward to their new Nexus devices too. But WP is too beautiful and personal to let go. I hope Microsoft keep up upgrading their standards. Security is very important to me. Posted via Windows Phone Central App

You don't have to let WP go if you buy an Android device. It's nice having one of each(or more).

'OEMs can implement a custom lock screen' - what does that mean?

It means that "OEMs can implement a custom lock screen"....

I was wondering why would someone have a stupid name such as Geddeeee, I think I know the answer now..

I don't understand your personal attack... There is no need for it!!! The statement stands for itself. What part of it don't you understand?? I'll say it slowly, so you can understand.. It means that a phone manufacturer: LG, Samsung, Huwaei etc can add a lockscreen with added functionality that is different to the standard WP lockscreen... Simple enough for you???

He's calling YOU stupid when he doesn't understand what a custom lock screen is?

What about USB OTG, 4K video capture, FM transmitter, MHL/HDMI out, USB 3.0, attaching copy / past pdf, zip, office docs & inline editing in emails, full desktop outlook functionality, TV out via headphone jack (Nokia 5800 XpressMusic had this) etc.
What's so friggin hard to put these features in Windows Phone?

Wich month released lumia 720 update in india....plz help me

Check out this link- http://www.nokia.com/global/support/software-update/wp8-software-update/...
Keep checking the site twice a day.....:)

Windows phone still needs more modifications that still looks the same I want to be able to have more tiles sizes (vertical ones, custom colors, interactive tiles, custom photo for each style if desired), Interactive lock screen answer text/email/, Double screen view.

I don't know. I like customization, but I don't want it to get all messy. Custom tiles? I don't think that is a very good idea :/

Yeah but custom tiles would be optional, you don't use it if you don't want to but let others WP users make their Windows Phone different than yours!;)

Yeah, sure it is optional, but I was more of talking about the settings then. Don't they get filled up a tad to much if you can customize so many things? At least that's what I fear.

Oh ok that makes sense!, I meant custom tiles when you open the app and customize it from there but yeah in settings would be a mess...I can't stand Android too f•••••• messy

Guys here the good news for PFD
Microsoft has finally RTM'd Windows Phone 8.1 GDR1 (or Update 1) internally which means a release for developers is imminent. According to The Verge, Microsoft could push out the update for those using the Preview for Developers as early as next week, or at the latest sometime in August.
interesting;-)

Where did you read this? , and Lumia cyan isn't out yet for DP 8.1

The Verge
http://www.theverge.com/2014/7/27/5941861/windows-phone-8-1-update-1-fea...

chat heads for messengers(something like in Android), Is that a possibility?

Explain! I'm no native speaker. What are chat heads? :-o

if u would have used facebook messenger for android or ios u would know

In last month everything from MS is in beta - Xbox Music, Xbox Video, Games Hub, Lockscreen app... How Belfiore still has a job?!

He cares about money , money and nothing else

Does aptx-support mean that high quality audio streaming will be possible for ALL Windows Phone devices? This would be super great!


So will PAN 1.0 allow for Bluetooth internet sharing? Still really want Bluetooth keyboard support.

OMG, your Skype app delivers notifications????

Does this mean, that we can finally sync our phone time with a timeserver?

Original Equipment Manufacturer

Wish list:
Flashlight quick settings
Mobile data toggle
Brightness slider
Music buttons in action center
Switch on/off at night
Customizable app list
OTG
WiFi direct

That sounds great but lemme get 8.1 first

No additional options for VPN connection type? Even though my WP can has VPN feature, I still cannot connect to company's VPN since my WP only support one kind of authentication (and it's definitely not IPSec, the one my employer used).

I would like an interactive lock screen. Like they have for a galaxy s4. It's like you touch a water, And it ripples. Unless this is what they mean by live lockscreens.

Hope they finally stop using wvga screens. Keep it at least qHD Posted via the WPC App for Android!

What about WiFi??
Can't use IP manually?? I can't use my hostel WiFi without changing IP address
??,
Changing os is only solution??? Or still any chance to save money

No support for 2K screen resolutions and no support for Snapdragon 805, 808, and 810. Always a day late and a dollar short compared to the competition hey Microsoft.

Wish they'd keep up a bit faster.

Time update from internet! No more fear for losing time on battery swap :D Also the Cortana Contacts entry is a genius idea. You'll basically calling Cortana with the phone as it were a person.

And what is live lockscreen?? To slow and can't add more screen?? Preview app was better than this

Will GDR1 w/Cyan finally allow compatible Verizon WP devices to take advantage of XLTE?? And will updates finally allow Play To to work properly??

Video player not support all format.. Can't make your app to play all videos??? I don't think windows phone dev uses windows phone they only passes their time with developing windows phone

No 1440 resolution? Windows Phone getting behind again :/

We have to download app from windows phone store Where is app ?? Which we want to see in store ? Not allows other useful app and not develop useful app Where will we find useful apps??

Getting behind means?? When it lead???

One app came for lock screen And like from starting disappointed by microsoft Irritated with same lock screen
Now one app came but ........

Connecting Bluetooth is also headache can't change name Only you have right to give name?? Windows phone Who will give name to our children you???
And what will be the name?? Windows phone 7, windows phone 7.8, windows phone 8, windows phone 8.1???

New Skype is death. Promisses aby promisses

So you need to be logged in as registered WP OEM to view that page ...

Yeah, and i,m still waiting for that cyan. This wait is just pathetic.

When will 8.1 release on Nokia Lumia 520

Pleaseee turn on home button for notifications when screen phone is off

I still want the ability to have large files span the width of the screen. I do not like the double wide tiles not going all the way across. The whole purpose of them is to provide us with info. Cover me the ability to have a larger, wider live tile that can show me more articles etc. They are currently smaller than they were on my 920.

Is there Georgian keyboard in GDR1? Please answer me :)

Lets get 8.1 rolled out to majority before talking about the next update.
*Still waiting Verizon*

Finally support for aptx... It's a reason to use Bluetooth headphones and speakers. Now sound is heavily degraded and unpleasant.

It just gets gooder and gooder.

Do we have to hear about 8.1 GDR 1 when everybody hasn't even gotten 8.1 yet. Oh wait a lot of phones won't be getting 8.1. MS doesn't have the muscle of Apple to update all devices at once or at all.

It seems like they are only pushing low-end developments. Seriously, why skimp out on a smartphone? Dont people know that the price is practically irrelevant compared to carriers' overcharging for plans?

Can I please have a stock timer?

What will distinguish WinPhone from iOS or Android?

If Microsoft has paused the PFD then how will we get GDR1 update?

Bluetooth PAN. What took so f*****g long??????????????

Apt-x support!!! Yeah!!!!!!

YEES!!! Finally, APT-X!! I've been waiting for so long!

NTP and VoLTE are two of the long waited feature for me, Yay!! NTP: my carrier do not support NITZ and my phone's time is not accurate after a period of time, I have to modify it regularly... VoLTE: again my carrier support VoLTE early this year, in fact many of the mobile carrier in my region support VoLTE already, and I am so eagerly to give it a try.

I didnt read this article, explain to me pls..haha

Where the hell is 8.1 update?...has Microsoft forgotten about it :/...y soo slow.....???.....launch itt x(

Where the hell is 8.1 update?...has Microsoft forgotten about it :/

Stop it, MS is not the one holding it back.
Talk to your Carrier. THEY are the ones not releasing the official WP8.1 update with Cyan If you really want 8.1,, install Preview for Developers and be done with it, quit complaining.

Looking forward to aptX! I run with my phone and use it for music, and would like to hear if a higher fidelity codec makes a difference.

What about Bluetooth keyboard support?

aptX!!!!!!!!!!!!!!!!!!!!!!!!!!!! I guess those other features are okay too, but now I don't need annoying and impractical wires to listen to music! Joy!

HAHA Still no 'vibrate while ringing' option? NO WAY, I have to wait another 2 years for that simple option...

I wish they would add so that the dropdown (notifications) can only go 1/3 of the way if noticfications are disabled. So that it could lock instaed of going all the way down. I have all my things on manual and i get the feedback i want and need from the live tiles (why i chose windows phone) SIMPLE!. But i cant always hit that sweet spot for the drop down settings.

Oehhh, simple but cool... https://dev.windowsphone.com/en-US/OEM/docs/Customization/Network_Time_P...

Can any1 tell me what is phone cover app..?

What is photo cover app.?

Any tell me window8 frst gdr1 update release. Date

Any people. Tell me frst 8.1 update relase date tell me am wait

The things I REALLY want to see on windows phone: 1. Ability to power Cortana off Google, and replace the search button with Google search if Cortana is disabled. Before you start calling me a traitor, understand that in the UK bing is not only lacking a ton of local businesses, but bing maps is just nowhere near as good as Gmaps. It has trouble finding many London addresses which google does not. It keeps getting addresses - house numbers, restaurant locations - wrong, where google gets them spot on. Ultimately if Cortana is powered by bing, and bing is weak in the UK, then cortana is by extension: weak in the UK. If we can use google as her lookup, she'll provide FAR more local results than if she were using bing. 2. Update the email client so you can attach any file to emails, be it .pdf, music, etc. Currently you can only attach photos, and to attach anything else you have to locate it on the phone and press 'share' then choose your email client. Say for example you started writing an email and decide to attach a word document. You'd ideally want to press the paperclip icon, navigate (using 'files') to the document and tap it to attach it. This is not possible. You have to ditch your e-mail entirely, go into office, locate the document, hit 'share', select your email client, and WRITE THE EMAIL AGAIN. How is this intuitive? 3. Bake 'files' app into the OS, or make it a mandatory (un-installable) app. This is important because any time I download something to the phone, or choose something to upload, or whatnot, I want to choose WHERE to save it, or where to open it from. And expanding on my earlier point, one could not choose what to - specifically - attach to an email if they didn't have some kind of file browser available. 4. Bake cloud integration into 'files'. If I open files I don't want to only see what's on the phone or my SD card. I want to see file systems for my network storages and other computers on wi-fi too! 5. Allow wi-fi sync. Currently the only way to sync is to use the cloud backup feature or plug the phone in to a computer with a USB lead. Why can't we sync or backup over wi-fi to a directory on a computer of our choice? 6. Allow us to manage photo albums in the photos app. Currently, the photos app does show albums in the cloud, but you're unable to create and move photos to/from albums stored on the phone itself. Creating albums in the 'files' app is pointless as the photos app still considers those photos 'uncategorised' no matter what. 7. Bake network-attached storage support into the OS. Having to download a specific app to play music on our remote family media drive is a bit daft; the Xbox Music and Video apps should be able to detect storage devices and play from them. 8. Codec support (in particular .flac and .divx) is sketchy at best. It relies on finding an app capable of decoding. If I want to listen to my music in .flac, why should I ditch an app I enjoy simply because it cannot read the file type? You can solve this by adding a 'codecs' section to the OS whereby you can install new codecs and the media apps can access the codecs from there, allowing new codecs to be installed for existing media apps. 9. Folder support looks great but give us the option to use the headers only if we desire. Maybe I don't want to put my apps into folders, but love headers like ---GAMES---------- and ---SOCIAL--------- and ---NAVIGATION------to segregate my home screen. 10. Add a freakin' music stop button already! I can kill all my music apps off in the task manager but the only way to stop a song is to PAUSE it. It still remains in a paused state, as evident when I tap a volume key. The fact hundreds if not thousands of people are downloading specific apps that do only one thing: kill off any music processes - is sad to put it softly. Just an added nitpick even if it's off topic: When you bring up a menu with the 3 dots (...) for extra menu choices, you can accidentally tap something in the list even though you're touching the extreme right-hand edge of the list, miles away from where the text actually stops. You should have to touch the TEXT to trigger an action - NOT blank space!

Can we also get locks for tha preety folders
so we can,save our social networks . Hope it will come any body any idea ? .

I couldn't update my Lumia 630, it can only download 10% and after it would say error 801882d2. I hope they could fix this error as early as they can.

Iam updated windows phone 520 8.1,But cortona app is not available..

aptX support is coming to all Windows Phone 8 (Lumia devices) with Lumia Denim update which is expected to be releases in November, 2014. Source:
https://www.windowscentral.com/e?link=https2F%2Fclick.linksynergy.co...