Microsoft has nearly sold 10 million Xbox One consoles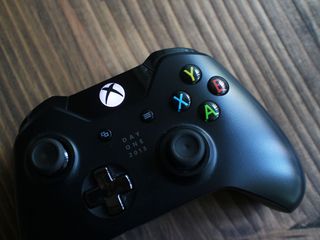 Microsoft has just announced they're close to having sold over 10 million Xbox One consoles to retailers since launching nearly a year ago. The information is from internal data gathered by Microsoft.
New blockbuster games and new bundles have helped to push higher Xbox One sales the past few weeks. Xbox One sales have tripled in the U.S. since November 2 when Microsoft took $50 off any bundles sold. This has helped the Xbox One lead the generation 8 console sales in the U.S. for the last two weeks. And has allowed Microsoft to sell nearly 10 million Xbox One consoles to retailers. We should note that selling Xbox Ones to retailers is not quite the same as selling them to consumers, as the former number is higher than the latter.
It's an important milestone for team Xbox, and we're excited to see how the upcoming holidays play out with new games and the aggressive price cutting.
Source: Xbox (opens in new tab)
Windows Central Newsletter
Get the best of Windows Central in in your inbox, every day!
This is good news for all x1 owners!

Wonder how many of those sold, are sitting in retailers warehouses for black Friday i.e. WalMart selling them for $329... Bet there's more a hand full of that number waiting to be sold at the retail level...

At the low discounted prices upcoming they will all be sold.

I don't doubt that, I'm just wondering if msft's "internal" sales data is counting those sales to retailers rather than actual sales made at retailers. That would mean the ones stockpiled could bring that number UP if its not being considered in their sales data... It makes a difference.

Microsoft gets paid for the sales to the retailers, so really it's irrelevant when those consoles end up in consumer's hands. Every console will eventually.

Clearly my point being made has become lost to everyone... There is a HUGE difference between the two possible data sets in question here, but everyone seems to have failed to see that...

Nobody has failed to see that. Sold to retailers it's quite clear.

This is totally standard for Microsoft internal reporting. They always talk in terms of "shipped/sold to retailers". It may not be your preferred standard but it's theirs and it's transparent so there's only one data set to consider, the one they report. How is this confusing when they consistently do it this way?

we haven't failed to see it. it's just not a huge difference. if thise go unsold, the following month the retailers win't reorder and their sales number will plummet. what is important is for the way the report the numbers to be consistent. the numbers they are reporting are the same numbers they will show on the financial statements since reporting income when an order is placed is US GAAP. Companies aren't required to ask retailers how many units were sold. in the long term, the sales to comsumer and units shipped will match. if a product isn't selling, a retailer will sell it at cost to unload it and won't reorder.

Then you have still failed to see the difference. If they are claiming 10 million, while there are still 2 million sitting in retailers warehouses and back rooms waiting to sell for the holidays, and those HAVEN'T been counted, then they will see a 20% increase in sales over the holidays. Inversely, if they are already counting what retailers HAVE already in their warehouses and backrooms, WAITING to be sold, then their sales wont show an increase post holidays... Its a HUGE difference.

I see your point. I agree with your point. Your question was answered(which is actually the same question I had)

But I still wonder what percentage are sitting in retailers backrooms.... Which is not something they will likely divulge, but I suspect a 7 figure number.

If the console isn't selling then retailers wouldn't be buying just to store on their shelves. I don't think the number between the two are that different but perhaps a little bit more than usual to prepare for the holiday season.

As a manager of a particular retailer (largest in the world) I would suspect it's actually a fairly large number....

I don't see why people would risk getting trampled when the only discount they're going to get has already been applied.

Still not enough to take over the living room.

Great now lets court devs into actually using the biometrics capabilities of the Kinect for fucks sake I was excited for that D:

Would've been cool to see that in Alien: Isolation... "Your heartrate isn't rising? Lets fix that!"

I dunno, the kinect features in the game are pretty cool. You can use the kinect to look around corners/objects/etc.. and the microphone listens to you and if you make too much noise/talk too loud the alien can hear you if it is close.

It does use Kinect a bit. If you make any noise (like yelling) it wil alert the alien of your whereabouts.

Oh, no kidding. I just assumed that was part of the new Alien game. Imagine something like that on Deadspace?

There is an Xbox One game in development called Nevermind that does just that, actually.

No, just no. Remember that one of the reasons that the Xbone didn't do as well at launch is because people didn't want to pay $100 more for a camera that they didn't want. If MS started focusing on Kinect again then it would undo all of the positive PR that they've had for the past few months.

Or, they need to give those who skipped the camera a compelling reason to shell our for it later. $500 is a tough pill to swallow at first, but with a year separation, if there are some innovative uses, dropping a hundred or so dollars on an innovative camera doesn't seem so bad.

Just drop the price of the sensor

That's why you make it optional, but still give people a damn good reason to pick up the Kinect sensor. Although, I do feel the Kinect should only be $100 after-market (penalizing people $50 just because they didn't initially want Kinect seems stupid), and the Xbox and PC versions should be one in the same.

no, it's justified. that's why companies discount bundles. when you sell priducts separately, they arw packaged separately, take up more wherehouse space, shipped separately. these thing increase cost. if you ship it in a single package, it is cheaper.

It's not a penalty. It's to incentivize buying the Kinect at the original time of purchase, i.e with the console. If you know it's going to cost you more later doesn't that inversely tell you you're better off buying it now. It's psychology and marketing plan and simple.

Hope this trend continues into the Holiday season so that the Xbox One can match the amount of PS4 units sold. Next year...we overtake.

I doubt that. Sony has yet to do any price cuts to jump start the next wave of buyers. Xbox had to go first just to catch up. PS4 still most likely blow by them as soon as they announce their cuts.

Sony are less able to afford the price cuts....so I wouldn't expect them to be able to match Microsoft's pricing.

Sony really cant cut much since they are losing much more money on each console compared to the X1. Being in financial trouble already, they cant really afford it.

No, they aren't. PS4 is both profitable and in high demand. Sony as a whole is in trouble, but PS4 is not.

Yes, but the point is that Sony need the PS4 to remain profitable in order to make up loses elsewhere. They have less flexibility to make price cuts on the PS4. Microsoft on the other hand, is flowing with cash from its other operations that it can afford to drop prices and give away free games for Xbox One. And do people not remember the last console war? Everyone predicted the death of PS3 and at the end of the day, they both ended up selling about the same in the long term...

That's the problem Sony as a whole are in trouble. That's why they cant afford to cut the price to much. Cuz ps4 being the only profitable product they have. They ain't going to want to make it less and less profitable but cuting price to much. Microsoft on the other Hand is making money hand over fist as a company as a whole. So for example windows phone ain't doing as good as Microsoft would like. But unlike lets say Sony they can afford to stay in the mobile market even if they ain't the big dog of mobile. That's why Microsoft is in mobile 4 life cuz they can afford to be.

right ps4 demand is great but sony osnt in a great condition. Microsoft is in a better condition still with xbox ppl say.

last i heard they were selling the ps4 close to cost cost. the ps4 costs more to manufacture than the xbox. if they cut the price, they will sell more but lose more on each sale.

But that's typical anyway. Consoles have been doing that for awhile now expecting to make up the difference with other purchases like games and accessories.

And you're basing that on what? You have inside information on the finances at Sony and what they are and aren't willing to do to stay ahead?

It's public record Sony is hemorrhaging money on everything except the ps4. TV's, Phones etc..... They're losing their azz. Do a search. They recently released their financial statements for the last quarter. I read it on USA TODAY. Posted via the Windows Phone Central App for Android

Sony is losing over $800 million a quarter. I don't think even a successful Playstation can save them at this point. They certainly can't afford to take any losses on the console.

99% of that is their phone. Get rid of that and they'll probably be profitable. But I don't think they intend on doing that. At least not yet.

lol that was the ps3 dude your a few years behind. Soney make a good amount of cash from ps4 cause they learned from the overprised ps3 years ago, and i believe they came out and actually said that.

Nah. Best possible situation is a long term tie with PS4.

I think a tie is the ultimate eventually as well. And ask the better for everyone for it, cause attention can be more easily given to both consoles.

With the exclusives that Sony has coming next year like Uncharted 4, Blood borne, The Order 1886, Persona 5, and Until Dawn, I don't think they need to lower the price. Also Sony owns about a dozen studios and we only know what about half of them are doing. There's also Morpheus, but I'm still skeptical about VR in general so we'll see how that goes. Sony is set to have a blowout year if their timing and marketing is right.

You might want to take a look at the exclusives coming to Xbox next year as well; and MS also owns quite a few studios. Not saying ps4 won't do well, just saying your reasoning isn't enough to make your point.

Not happening 10 million shipped to retailers is different than sony's over 10 million sold through to customers.

How many units has Sony done??

I just checked their quarterly earnings. It's 13.5 million shipped (not sold like you'll see down below).

Thx heaps mate, what makes PS4 so good? I have XB1 n I love it so far but I'm clueless about PS

games are all that matters. play games, not consoles.

Excellent response to Boxa72's question!

they sold 10 million 3 months back...

Shipped... They don't know how many are collecting dust, just as Microsoft doesn't know. All they know are connected consoles.

Pretty sure that Sony will be at 12-14+ million ps4's sold to consumers, not retailers before years end. The xbox one won't even surpass the xbox 360 in first year sales to consumers which was around 10 million.

Not quite 10 million -- it was around 12 million after 1.5 years.

I expect a real nice Christmas season for them with the cheaper version out. Just a great game console. A couple nice exclusives won't hurt either.

I think those Christmas sales are already being considered here... Retailers have already stocked up for the season, most likely what msft is considering in their own "internal" sales info.

Only 10 million? :( I want Microsoft to win! Keep it up Microsoft!

Nintendo sold twelve million Wii Us

I mean I want the Xbox One to be the most popular game console :) I mean come on? It's so much better than the PS4. And while I'm a huge Nintendo fan as well, I only hear crap talk about the Wii and Wii U, and yet Microsft hasn't caught up with it's sales yet. I do however understand that the Wii U had a year head start.


The Wii U is actually an excellent system. It's main problems stem from lack of 3rd party support. All of the 1st party nintendo games on it are great.

The Wii U is a nice system but it's not $300 nice. The games are good but Nintendo really should have done more with the hardware and online capabilities. 32 gigabytes out of the gate was a terrible decision when the previous Gen consoles came with far more (saying "just add an external drive" is not good enough for the non-savvy public) and they need a real account system. I say this out of love for Nintendo, though because I want them to do well too.

It's too late for that.. PS already "won"... I don't see MS catching up...

How can you say that? The PS3 was behind the 360 and the eventually caught up. It's a long road and the XB1 currently has a better game library AND price.

console wars are won in the first year. the consoles haven't been broken in and very few blockbuster games are released. please, nice try. MS "won" the last war, and chances are they will win this one.

Dude don't count your eggs before they've hatched. This console generation has barely started. I mean wow. Just wow!

They eventually will. Microsoft gave the early sales champ to Sony. That freaking no loaning games and mandatory Internet connection debacle killed the ONE outta the gate. I gotta say if Microsoft didn't backtrack I was going ps4. That Sony commercial for loaning games to friends was awesome. Posted via the Windows Phone Central App for Android

Yeah, they really hurt the sales with their initial concept. It's like they learned nothing from when Sony proposed something similar with the PS3. Fortunately they are changing it around.

It wasn't that at all, what MS wanted was actually pretty awesome and desirable. Why did you let ignorance and Sony frame the argument? So because you misunderstood what MS was doing.... smh.

I saw perfectly well what MS was doing and knew no good was going to come of it. The bad parts outnumbered the good. Also, I brought Sony up because they proposed locking games to one console when the PS3 was going to launch in order to cut out used games and there was a nasty backlash there too. No matter how MS framed it, the circuitous way they planned to handle used games wasn't going to cut it.

If you think they were cutting out used games you didn't understand a thing.

If you think they weren't trying to strongly discourage the resale of games, you had your eyes glued shut.

I know they weren't. Because I used my ears and actually have a modicum of listening comprehension.

Since you seem to have your head crammed that far up Microsoft's keister, it's no surprise you only heard what their spin department told you. I like Microsoft just fine but I'm not so naive as to forget that they are a multi-billion dollar corporation that is seeking it's own interests first. If you possess common sense, you won't forget that either.

Microsoft was working to bridge physical discs and digital licenses with a much better and more flexible system than that used with Steam on the PC. It would have allowed for the resale of digital licenses for the first time.
I was looking forward to it, but idiots like you are why we can't have nice things.

LOL, you are so cute. You make me laugh.

Still, MS should take idiots existence into account, to not be killed accidentally.

So explain to us all how PC games work and where all the crying snotty PC gamers are? As far as I know PC games are locked to a system with a product key and games aren't resold for much considering the new buyer has to purchase their own key. Oh and aren't PC games and their DLC much cheaper than their console counterparts because of this very large and obvious difference? As far as I'm concerned Microsoft was try to do gamers a solid at the same time flipping the bird to the largest bane in the gaming industry, Gamestop!

You misunderstood... You could borrow, sell and give away games... But they wouldn't have required a disc any longer.

Win? I don't see it as a really competition, this generation it's a health one, at the end just users win :)

The Wii u has had two more years.

And that's shipped numbers..not sold through to consumers unlike sony's numbers

Well done, nearly selling them! :P On a serious note, good to hear. Hope this gives Mr. CEO more reason to focus more on his own platforms..

I can't suffer Nadella hope someone will kick out him before it make too much troubles

This is pretty awesome. Unfortunately this is sell to and not sell through, but hey, at least we're seeing a really positive trend.

"sell nearly 10 million Xbox One consoles to retailers" <--- this is not consoles SOLD this is consoles SHIPPED. They are not supposed to be counted as sold until the end user buys it. This is a trick many companies use to inflate their sales numbers.

And Sony by company policy ALWAYS reports sold-in numbers, and not sold-thru numbers. That has always been the way, going all the way back to the PS1. Matter of fact, Sony was the first console maker to ever start reporting their numbers in sold-in values, back when SEGA and Nintendo were still reporting sold-thru values. So what goes for the goose, goes for the gander. I'd Sony can report sold-in values, and everyone is supposed to be okay with it and take those numbers at face value, then so can Microsoft.

except for the ps4, which they announced they had sold 10 million consoles to consumers as of Gamescon back in August.

How would they know how many have sold through?

If politicians can say things like that why not ms
http://www.thestar.com/yourtoronto/robford/2013/11/08/deconstructing_may...

It's not a "trick", its the *only* stat that Microsoft can truly know. Does every retail reseller supply Microsoft with sales figures? No they don't. Thats commerically sensitive information to that company, not even Microsoft will know that figure.

That is not a trick, but the only viable number which Microsoft has...the number of consoldes they have sold.

Xbox will be on top!! PS4 has hardly any new games coming out

Playstation 4 :) (dont be angry to me, my opinion) but the reality is Playstation 4 sold more console. But depends on you. we respect if you have XBOX ONE. But Playstation have a "TRUE" history of Gaming ever since last 2decades.

Sold more means nothing really, You also have to look at returns. I have a lot of friends that have traded in their playstations for Xboxes. Sony has failed at Holiday and delayed many of their "Top Tier Games". As far as i see it Cboc is really the one winning with top support, listening to the fans, and actually putting out games.

If that history mattered Atari would still be around and Nintendo would be doing better.

How many playstation consoles have been sold?

Last I heard it was around 14 million but that was units SOLD, not SHIPPED like this XB1 number we are seeing. Units sold to retailers are rarely counted as sold unless the company is trying to inflate their numbers.

Actually, I just checked their earnings report. It's actually 13.5 million SHIPPED not sold, so the Xbox is catching up quickly.

Read their most recent earnings report. On that report they say they have SHIPPED 13.5 million consoles worldwide.

Nope, they're reporting shipped, not sold...

Doesn't matter, only for bragging rights. Business-wise what matters is how much more XBox 1's are sold compared to XBox 360. Growth is what's important.

It does matter, if doing a comparision to another brand you dont count units you shipped to units the other company actually sold. If you compare shipped to shipped the PS4 numbers would also jump quite a bit.

I'm not trolling, if you look in my entertainment center you will see an xbox and a wii, no playstation anywhere. I just don't like when companies try to inflate numbers and use deceptive tactics to make it seem like things are selling better then they really are.

Its deceptive but its all their shareholders care about lol and ultimately and sadly, that's all that matters to a Corp. If they sold it to a retailer they DONT care if its in a store lol they got the mula $$$. Btw as I stated earlier, Sony on their last report stated they SHIPPED around 14 million consoles. They don't care dude they just cashed in 14 million consoles $$$$$$

If what I read is believed to be true... as of Sept. 2014: 13.5 million

That's what I thought... And, these consoles came out around the same time..

Actually, that 13.5 million is SHIPPED not SOLD, according to their earnings report. @rodneyej no, you thought wrong. You're thinking of 13.5 million sold, when it was shipped. So the Xbox is catching up fast. So your previous FUD about Microsoft "never catching up" is ridiculous.

Yup. In August they informed the 10M sold to customers, but the earnings report (ending in September) was for shipped units.

Even trailing behind the PS4's aggregate (for the time being), the Xbox One is easily outpacing the Xbox 360 at this point in its lifespan - most certainly fantastic news. Having outsold the PS4 for the past two weeks running, is even better news if Microsoft can keep that kind of pressure up for the rest of 2014, and beyond.

Wait. This December 2014. The 20year anniversary of Playstation :)

You think after 20 years they could make a better controller. I ditched my original playstation for an Xbox, and never looked back. I own a PS3 for the blu ray capabilities and the occasional exclusive. Ever since I have gotten a One, it just collects dust. I can't stand that controller.

Agreed about the controller, don't like it. I prefer my buttons to be letters and not shapes. I like the original PS but that's it.

"I prefer my buttons to be letters and not shapes." WOW! Just WOW! I din't know people looked at the buttons. I mean, I have my eyes glued to the TV when gaming. Guess I've been doing it wrong all these years.

It's more natural when things say to press A,B etc than square, circle, triangle.

Calling someone a troll is also trolling, please refrain from doing it.

20 years ago the Playstation could play audio CDs. Today? well....

I should buy a few more to help sales. How many more do they need to reach 10 mil?

Congrats and great job Microsoft! 2015 is going to be the year Xbox One catches up and maybe even surpasses the PS4. It's an exciting time to be a gamer.

Lol, xbox one isn't selling well they said. I really liked mine while I had it, I would get another one again. Posted via the Windows Phone Central App for Android

That is excellent news for gamers! But you have to keep in mind that Microsoft has sold 10 million Xbox ones to retailers, while Sony has sold more than 13 million PS4's to consumers. So the actual number of Xbox's is lower than 10 million. However that's still a a whole lot and that is fantastic.

I don't care about Sony. How many games do gamers buy on Xbox per user. There are other ways to win.

Well they have outsold PS4 for the last 2 weeks most likely due to the price drop but still both great consoles and both seem to be doing well. In the end the consumer, (us) win.

Actually, according to Sony's earning report, its 13.5 million SHIPPED, not sold.

But you have to keep in mind that Microsoft has sold 10 million Xbox ones to retailers, while Sony has sold more than 13 million PS4's also to retailers. /fixed

I bought mine last Friday. Way Cool. Now all I want is a good space based shoot em up. Not a big FPS fan. The OneGuide stuff is really neat. I was able to get it to control the TV, AV receiver and Cable Box. Being able to control it from an app on the phone, tablet or PC is great as well. One thing of note is that I am in Canada on Rogers cable and while purchasing the Xbox at the MS store I asked the clerk about OneGuide integration and was told it didnt work yet. The clerk was wrong it works great.

I would be the next in line if my old Xbox games would play on the console.

I'm getting mines next month

Careful, they explode if you step on them.

I don't care about the Xbox one vs ps4 nerd rage. Gimme games and I'm happy.

+1520. I want RE4 and 5 on current Gen consoles and I'm happy.

Well, if Microsoft started like this: Selling the thing at the right price, Xbox would be the top selling console out there... Even though the low FPS on a few games are holding so many buyers... Bad decisions, but things are changing now

Microsoft has a history of false starts, but also a history of pretty amazing recoveries. See Onedrive, Office 365, Xbox 360...

That was me, I got the Sunset Overdrive bundle. Great value now, IMO

Good for Microsoft. At this pace they may outsell Sony. Still both great consoles and do hope they both succeed.

Way to put a positive spin on it, but everyone knows that 10 xboxs million shipped to retailers is different than sony's over 10 million sold through to customers.

Either way you look at it it is still good news. Sony is clearly winning but with the recent price drop of the Xbox they have outsold PS4 the last 2 weeks. Either way the consumer wins.

Considering that it was 2-to-1 at one point and now its 13.5 vs 10 million shipped (according to Sony's financial report), its actually not that much of a positive spin, its fantastic news!

If Xbox one didn't sell, retailers wouldn't buy more, right?

I picked up the bundle with the sensor. The voice control and Skype options make it worth it.

Im bummed that these traded in Xbox ones were returned xboxes. I received a new one

im still waiting for a proper wireless xbox one controller for windows with rechargeable batteries... why cant Microsoft see all its products as part of a single ecosystem that needs equal attention to every detail?

Buy a rechargeable battery...

Getting mine soon to add to that number.

Since it's shipped to retailers, then it's likely that the xbox one will not be surpassing the 360's first year sales to consumers which was around 10 million. probably would put the xbox one at 7-8 million sold throught to consumers by years end and the ps4 around 12-14 million sold through to consumers.

Die hard 360 fan but I wanted a gaming console and that's what I got with the PS4.

I didn't know Xbox One didn't play games. Maybe I'm not seeing the whole picture. So is Halo MC out on the PS4?

The PS4 ONLY plays games... Some people prefer one box for games, one for apps, one for surfing, one for music, one for video and so on.

Some people are rich and some aren't. $350 for a device that does everyday things without clutter of several devices, why not! Money saved, including batteries and electricity.

Maybe these guys have a Roku, Smart Tv, or Blu-Ray player. They wanted something that could play games and play them well. PS4 is that machine..not only that, but they are "getting games" and better discounts with their sub than they could with an XBone. Apart from that, renting a Movie costs one dollar less 90% of the time on PSN Store vs Xbox Store. Why pay $15 dollars for a game(Outlast) on a discount on Xbox, when you can get the same game for $5 dollars on the other system on a discount. You can also get full retail games like Injustice:Gods Among Us..coming next month..with your Plus sub. XBone doesn't even have that game. And they actually get two games vs the One Xbox owners get.

The day Xbox one can't play games and play them well, you let me and the whole world know.

Not quite as nice as Sony's 13M to customers, but still quite a good number. Glad that this gen isn't forming into a one horse race. Now, fingers crossed that Wii U will continue to improve its sales as well. Competition is good for the consumer.

Since editing doesn't seem to work, I'll have to correct myself this way: Seems like it's 13.5M shipped, not 13M to customers.

Well $50 makes a difference. But PlayStation 4 I'd a great value also. Can't wait for that $50 price drop.

Great news as an Xbox owner, but this needs to be made more clear. "Shortly, we will have sold in to retailers more than 10 million Xbox One consoles." That does NOT mean sold to PEOPLE. Sony has numbers for that, but not Microsoft. I have both consoles, rarely use my PS4, but it would be nice to get ACTUAL numbers. :-/

Sony has stated in their most recent earnings report that they have SHIPPED 13.5 million consoles worldwide. So if you want estimate with Sony's numbers stating they sold around 10 million to consumers back in August then you can prolly subtract 2 million or so from the 10 million sold to retailers. Or we could be way off and its more lol or less if theres shortage of supply in stores.

Why do retailers by if some claim Xbox one is selling?

Sony may have sold more consoles, but how is it going with updates? I hear many complaints. Microsoft on the other hand is pushing big updates every month. I don't want any console to win. The better competition, the more benefits for all us buyers. Unfortunately many forget this, and just want their brand to "win".

100% agree. and I think that's why the xbox is getting a major update per month. Word of mouth is the #1 advertisement and Microsoft knows when one game tells another gamer his console is getting new features monthly... they will come. plain and simple and that's a great example of competition at its finest.

Funnily enough, for all the talk Sony has come out with on how it's all about the games, the Xbox One has the better exclusives so far. The ps4 is an indie games machine - I can use an old PC for that.

Dont really care about sales. As long as x1 gets all the games i want im happy. So far it has. And Sunset Overdrive and Halo are pretty freaking amazing!
Windows Central Newsletter
Thank you for signing up to Windows Central. You will receive a verification email shortly.
There was a problem. Please refresh the page and try again.