Microsoft teases original Xbox backward compatibility news for April 10
Microsoft will have more to share on original Xbox backward compatibility with its next Inside Xbox episode on April 10.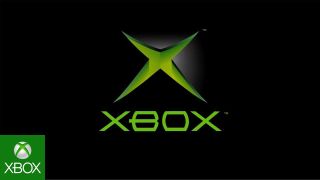 (Image credit: Microsoft)
Microsoft announced today (opens in new tab) that the second episode of Inside Xbox, its new monthly Xbox news show, will air on April 10. And while Microsoft is mum on what to expect, it did tease one major topic of discussion will kick off the show: original Xbox backward compatibility.
"One of our most common requests is for Original Xbox Backward Compatibility news, and we'll be starting off the show with a big update on just that," Microsoft says. The company also offered up a teaser featuring the original Xbox's boot animation.
That's a little vague, but it's likely that we'll get a taste of the next round of original Xbox titles to hit backward compatibility. The first batch of original Xbox games launched in the backward compatibility program in October, featuring 13 total titles ranging from Star Wars: Knights of the Old Republic and Ninja Gaiden Black to Fuzion Frenzy and Psychonauts. That pales in comparison to the hundreds of Xbox 360 titles available to play on Xbox One via backward compatibility, but original Xbox titles also appear to be a little more difficult to emulate due to legal and technical boundaries.
In any case, you'll be able to check out the second episode of Inside Xbox starting at 3:30 p.m. PT / 6:30 p.m. ET (find your local time here) on April 10. The show will be available to stream on Mixer, YouTube, Twitch, and Facebook.
Dan Thorp-Lancaster is the former Editor-in-Chief of Windows Central. He began working with Windows Central, Android Central, and iMore as a news writer in 2014 and is obsessed with tech of all sorts. You can follow Dan on Twitter @DthorpL and Instagram @heyitsdtl.
I'm looking forward to this. I still have a few of my original Xbox games.

Looking forward to this as well. I've never owned an Xbox 360, but I have a fair amount of titles from my original Xbox that I would love to play on my Xbox One.

Still want to see Kung Fu Chaos make it back

I just want to be able to drop in my disc and play it regardless of whatever publisher restraint the lawyers can put up. Either that or give me Shenmue 2 digitally.

Sounds like you'd be better off with a PC Xbox emulator then, if you don't care for legal boundaries.

There isn't any worthwhile OG Xbox emulator though.

Their business model seems to be to only make games backward compatible be the ones that they can actually put back in the online store for sale again. Maybe to help re-coup the cost of developing the bc engineering. Could they spend time making all OG Xbox games run off disc? Sure, but then they won't ever see a dime for the games that work with it.

All games can already run from a disc. It's just legal issues that keep it from actually being allowed. The Xbox can emulate the OG Xbox fully. You need the permission and right from the original publisher to do it and sometimes those old publishers went out of business and/or don't care.

Not true.
Xbox360 Ran a version of Windows for RISC architecture OG Xbox Ran an Intel P3 700Mhz. The reason they're license validated and downloaded from the store is that each VM container is tweaked to maximize compatibility with each title. It's not "just a legal issue".

@krayziehustler
lol that's not true.

**** just give us jet set radio future

That would make me really happy.

You know a version of Jet Set Radio is available as Xbox 360 emulated game for your Xbox One?

Ohhhh that was pretty fun!!

Knights of the Old Republic.

I want to see Whacked! and The first 3 Burnout games that were released on the OG XBOX

Fingers crossed for splinter cell 1 and chaos theory. Have 1 on disc and CT digitally. Maybe they should bring advent rising back. Found that at a thrift shop for 3 bucks. Can't play it though.

You want CT, but don't want OG Double Agent?

Splinter Cell quadrilogy?

Wish the original KOTOR had achievements...I've played through it multiple times on PC, would love to do it again for cheevos :D

Please oh please let this next batch of titles include Project Gotham Racing!!

The xbox one x at this rate is starting to be the ultimate console for this gen. It's essentially 3 consoles in one. OG Xbox, Xbox 360 and current gen.

Still has less games than the competition.

Now where did I stash that Onimusha disc?

MechAssault would be pretty cool to have on Xbox One

Bring back Midnight Club 3

Is total overdose and max Payne 3 available on Xbox one.

Has to be something like they're restoring Xbox Live capabilities, adding all Microsoft titles, games play directly from disc so essentially every game is now available, or they are somehow adding achievements.

I'm thinking Xbox live support too

Please let be TimeSplitters

I guess they have to, the stores a ghost town for quality new games.
Fk me, they've fkd up everything consumer orientated big time !
Windows Central Newsletter
Thank you for signing up to Windows Central. You will receive a verification email shortly.
There was a problem. Please refresh the page and try again.