Microsoft human resources head Lisa Brummel retiring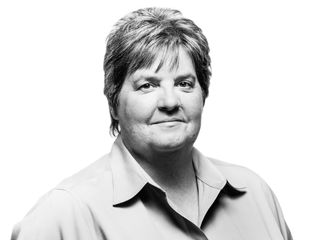 Microsoft has announced that Executive Vice President of Human Resources Lisa Brummel will be retiring from the company at the end of the year. Brummel has led Human Resources at Microsoft since 2005. She will be replaced in her role by Kathleen Hogan starting November 28, according to Microsoft (opens in new tab):
Brummel is a 25-year Microsoft veteran. Hogan has been with Microsoft for over 11 years. She is currently leading the Microsoft Services team. She has occupied a number of positions, and previously worked at Oracle and McKinsey.
What do you think of this leadership change? Leave your thoughts in the comments.
Source: Microsoft (opens in new tab)
Windows Central Newsletter
Get the best of Windows Central in your inbox, every day!
The turning point hasn't come yet

Yeah, she's rough looking. Nice, perhaps, but whoa.

Why good riddance? Just because?

she's part of the "old MS". so I must agree.

Yep, she was just a lackey of Ballmer. Poor decisions were made and never changed because doing so would be admitting they were wrong. Ballmer & Lisa created the constant infighting between groups, lackadaisical employee attitudes, and the "lost decade" of MSFT. The depressing corporate culture is what got me to finally leave MS. Anyone else remember the time she sent out a company-wide email trying to sell tickets to the Seattle Storm (WNBA team she co-owns). Talk about ethically dubious.

Yes... Because we know what heavy influence the heads of Human Resources have in the product development meetings.

"Yes... Because we know what heavy influence the heads of Human Resources have in the product development meetings." Yes, she did - the previous employee review system (stack ranking) was introduced under her watch. Because you were evaluated based on your performance relative to peers, employees (and teams) would: - closely guard their work (worried about others taking credit for your work)
- not look for a lateral job move to a team heavy on peers in their same level
- be punished in a re-org because you're the newcomer Did this explain it enough for you?

Ahh, /she's/ the one responsible to the terrible system of yore? In that case: Good riddance.

Cuz we hate human resource ppl! Humans are not darn resources! :{G

How about a newer term: Human capital. Ugh.

Hopefully he who shall not be named is next and all remnants of the stack ranking fiasco are over. Posted via the Windows Phone Central App for Android

Uhh... Ok. Slow news day?

We should post job openings on here as well. It would be best if one if us gets hired.

not it all possible in the case of such a big corporate

OMG many of my softie frients HATE her guts. Basically she fostered the stack rank system that made most of the MS talent move to google.

Looks like a scene from Prisoner, Cell Block H....

How does this mean anything to people that don't work at Microsoft?

I can get a job from Microsoft now

Does she turn into stone when the sun comes up?

I got written up because her! Hasta la vista Brummel!

This comment section is in need of some serious moderation.

Good, do you know how many times I applied for a job there? Smh... Maybe now I can get hired. Lol

she never asked for a raise.

Time to stick with the kitchen!

It's no wonder they chose her. I would be scared out of my mind the first time seeing her. Does she eat babies.

Seriously, this is a story? It's a Microsoft internal memo, what next? No parking spaces left in the company car park? Will people stop leaving the toilets in a mess? If this is part of the new "Windows Central" culture you can shove it.

Now they can employ me. I'll run their HR like a boss