Microsoft: India is an incredibly unique and valuable market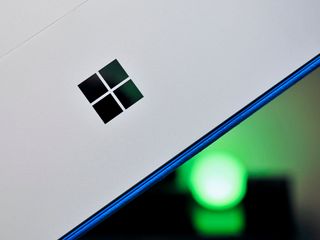 (Image credit: Windows Central)
Hailing India's startup culture, developer ecosystem and economy, senior executives at Microsoft have called the country an "incredibly unique and valuable" market.
Speaking at the sidelines of Build 2016, Senior Director of Windows Product Marketing at Microsoft Aaron Woodman told PTI:
Woodman talked about Cortana, saying that high English literacy in the country allowed Microsoft to roll out the voice assistant with ease:
Commenting on the prevalence of technology in countries like India, Brazil, and Israel, Woodman said that virtual reality and artificial intelligence are likely to "have a footprint in those places before other places because of the cultural acceptance of the technology."
While the country presents a lot of opportunities for the vendor, Woodman said that the diverse distribution network is challenging.
Microsoft's Cloud Platform General Manager Julia White called India an "amazing and robust market," saying that the robust startup culture was a main reason for setting up local data centers in the country:
White said that in addition to targeting startups, Microsoft will focus its attention on mainstream businesses looking to stay competitive:
Inspite of knowing INDIA is an incredible and amazing market, MS price their products worst. Be it surface pro, be it lumia 950, 950xl.. Bad pricing..

Yes you are right. Latest example of this is Lumia 650 priced at ₹16,700/- Sent using Lumia 640 xl running stupid w10m build 14295

Are you sure..? I have checked MS website morning... It still says coming soon.. No price has been mentioned. How did you know..?

I am waiting for lumia 650 for a long time.. Hopefully its priced right...

It is around 15-16k only. Microsoft store guy confirmed.

amazon page showed up on the internet

650 at 16,700???? U serious???

If its ₹16700.. Its huge loss for microsoft.. Hope MS come to sense

Take to Microsoft store guy yesterday... He said 15.6k... Amazon has priced it even higher for some reason...

If this is price, MS is gonna be kidding, we could get much much better device from other OEMs like Motorola, Lenovo, Xiaomi, even from Samsung. Cm'on MS atleast this with SD412, and this price would make some sense! CPU ruined it entirely! Posted via Windows Central App for Windows 10/Android

Unique isn't necessarily a good thing lol

But it drives u towards success and create amazing things...

According to other variants price is not good

Make in India and price them cheaper :)

Pricing is too high of microsoft products here

How ignorant! It's not about products being expensive due to insufficient income. Even with low specs, the devices are priced higher in India than elsewhere. When pricing is revealed for other countries, people from there too cry over the prices. You want people to pay exorbitant price for undeserving products? Do they work for this only? Indians aren't as fools as those westerners who buy products because of brand, like iPhone.

not all of us westerners are fools who have android and windows mobile

I have used "those who" in my comment.

You're a moron and i agree with Mark. I live in India and i don't find microsoft products overpriced. Stop comparing them to cheap ass chinese products. Get a better job and buy them or change your preferences to so.ething you can afford. Stop asking Microsoft to lower prices.

I was defending that person. You can't prove your point with etiquette so you use offensive words. You've got so much money bro which is why you are still on Lumia 720 when there are so many, according to you, "not-so-overpriced" phones out there. You can pay ₹16600 for a phone with QS212 and 1 GB RAM, I guess. Please give average Indians good jobs and pay them lots of money, if you have, so they can buy a phone with cheap and outdated hardware for a price it doesn't deserve to be sold for.

Lumia 650 Sd 212 1 gb ram priced around 14-15k...isnt it overpriced....and talking about cheap ass Chinese phones..those are the selling the most in India....not the overpriced Lumia...smh

He's probably from a wealthy background. There're some people out here who try to be cool and resonable but end up making a fool of themselves.

Let me take this one by one:
1) You called westerners who buy iphones fools while I just called you a moron so i'm pretty sure I rank higher in the etiquette department. 2) No my name isn't on the panama list but it is on the employee list of a company called altisource as a Java/Android developer. 3) Just because you are not capable of earning enough money to buy the things you want you assume anyone who can is from a wealthy background. Hence the word moron. Someone once said "If you are born poor it's not your mistake, but if you die poor it's your mistake".

Lol that's funny. Well you live on with your philosophy and keep buying overpriced products. I am not poor but rather have sense what to buy and what not to. I own a Lumia 830 which has QS400, 16GB ROM, built-in wireless charging, NFC, 10MP rfc with PureView technology, ZEISS optics, released in 2014 for ₹21K that is just ₹4K more than L650 which is a 2016 phone with age old QS212 and 8MP rfc! That's called overpricing. It's totally legit to call it so. People like you are actual moron SJWs who only for the sake of some argument insult others.

I'm not defending the 650. If the leaked price is right then it is over priced. But you said that all Microsoft products are over-priced. And thanks for reminding me. I completely forgot that there was a "primary phone" option in the windows central profile. Have changed it to the 950 now.

I'm not defending the 650. 16.7K is too much for that phone but the price isn't official. It's just a rumour based on a leak by amazon and they have been wrong about pricing before. But then again I'm just a troll so who cares right?

Price isn't official? Keep up with updates man. It was available for preorder on Amazon for that exact price. And actual price is always more than the rumored or expected price. It will be overpriced even at ₹15K. And yes, no one cares cuz you're a troll. That you said right!

they are fools to only use iphones and then come to windows central for some effing reasons

Maybe that's because those people use Windows on a Desktop, Laptop or Tablet. This site is called WINDOWS Central not Windows 10 Mobile Central for a reason

Taking about pricing in India and they(westerners) talk about what should be done in India. If that's not foolish I don't know what is.

Yes, pricing and marketing of products still need to be looked into. Theres lots of scope for windows phones to survive and grow in india. Just make it visible in the eyes of the people. One ad once a day is not helping

Yes and especially the marketing. It sucks. Sent using Lumia 640 xl running stupid w10m build 14295

A better market?
Look at the price of xbox one?!!
And phones and tablets!?!! Take a break MS u r drunk! Posted via the Windows Central App for Android

R u using android because wp is highly priced..?

I have a L620 and a BlackBerry passport and a meizu m2 note
L620 is my tertiary phone Posted via the Windows Central App for BlackBerry Passport

Highly highly priced.... Its True... And lack of features and games made us to switch to ios.. Also with each update They take away the Camera quality..i saw that in N8, 808 and now in my 1020... Photos are like crap with my 1020 after all the updates...

U switch to ios cause windows was too expensive? The irony

Hahahaha. I am sure he is kidding. Sent using Lumia 640 xl running stupid w10m build 14295

Yeah .. Lol.. He is just kidding.

Indian Government is responsible for higher prices as they put up the trade barriers to prevent Indian consumers from buying foreign goods. MS products are cheap on their own, while coming here they get high priced.

As if other manufactures don't do that? As if Microsoft's shipments are in first class with AC and royal treatment and other manufacturer shipments are 3rd class and very cheap :-|

It's true. Its not Microsoft's fault. It is the taxation system in India that is responsible for the higher prices. For every products there are shipping charges import duty all these charges are recovered by customers

I like to think Philippines also has a high literacy rate for English, but why are we still not getting Cortana? Posted via Windows Central Windows 10 app on Lumia 950 XL

In India literacy rate for English is not more than 10%.

But 10% means 125 million people. That's a lot for Microsoft!

The number of people in India with IQ more than 120 is more than the population of the US... Fact.

another one of those numbers without any proof to prove it. Did you do the survey of all the 1B+ people in India to know if they know English or not?

Sorry guys...we are Switching to ios.. Due to lack of apps and games..

And also overrated Lumia phones

Because iphones are really cheap in india...seriously...is your mind at place

But yeah the 6S and 950 can both be bought for ₹42000. So why not (for some people).

And thats not the case for 90% of us indians

Now i have to think between iPhone 5s or Lumia 650 ;P

5s has been discontinued, its the left out stock which is being finished now .!!!

wen in Indonesia? via Windows Central app for Windows 10

What do you want in Indonesia? India? This post is about India lol. Want us to invade ya?

Lol wth!! Posted via the Windows Central App for BlackBerry Passport

Huh, when is India going to be in India!!?!

As regards the Store sold apps, I don t see India so "valuable".

Because most people don't have a credit card here. Also, The MS Store gift cards aren't available here for either offline or online purchase. It's really difficult to purchase apps through other means.

You don't see India so valuable? Doesn't matter. You hold no value here. Microsoft knows how valuable India is. Lol.

Hey you develop Moviemaker for wp:) .....btw buying app from store is not easy in india because there are many people who doesnt have credit card especially Teenagers.

Please, enable cortana in Philippines

iOS would be a better alternative

How about wast Africa?
When is cortana coming to KENYA?

Microsoft just lacks brains to price their products correctly. I mean how hard is it to price their phones right?₹ 16700 for 650.

Then why is Microsoft not making mid range smartphones like Lumia 750/850?

I want phones like those in the west too, but I can see why they'd be even more important in India. Maybe some of these "partners" will step up like they have in Japan, with several high-midrange phones capable of Continuum.

I always wanted a 730 successor Posted from the Windows Central App for Windows 10 and Lumia 730

There will. Be soon just patience needed .!! The lineup needs to be filled !! Therefore a midranger will definitely come

Badly need it.. hope what u say comes true.. and comes at better price :| Posted via Windows Central App for Windows 10/Android

You are over optimistic. I was like that but now I have understood the whole game. Trust me, NASA can find life on Mars but Microsoft will never launch Lumia 750/850. Once they have decided (by whatever flawed logic), they will NOT change their mindset.

How about when is Cortana coming to Australia?? English rate isn't too bad here... Lift your game Microsoon

Somehow I haven't actually seen the MicroSoon construction before. Clever!

Amazon india 650 price is 16000₹

Incredibly unique! So it's not unique then?

India is a valuable market..because labour is cheap

If India is valuable market, then please launce 650 as early as possible. im dying to buy that piece.

Yes, but u r failed to impress INDIAN's since u revoked NOKIA brand and introduced MICROSOFT..... Lot of INDIAN's use to purchase NOKIA by its brand, but now no one is interested in Microsoft. - Using Windows 10 on Nokia Lumia 730(10586.164)

Just now Ms realized.. Hoo gosh... A great news Posted via the Windows Central App for Android

Exactly correct. Even when there were issues on the os and lack of apps, the reason we went for Lumia was due to goodwill of Nokia. It was the king of feature phones. They proved their worth too. Lumias of Nokia had good hardware. It was considerably better than similar priced android phones. But MS spoiled it.

Can I update my L540 from Microsoft Priority Reseller Store to Windows 10M ,I don't have a good WiFi Connectivity...And yes I am from India

Make in India and price them cheaper:)

That's not going to happen. Unlike the Chinese, the Indian population are permitted to think for themselves. There was a program on UK tv a while ago about Chinese factories making iPhones and iPads. Could you see your brethren being forced to work until they either died or collapsed. Could you see villagers going to the city for a job, getting one, with accommodation, and after a continual cycle of 7 day weeks, ending up with the equivalent on $80 in a month?? It's happening, and it's real. Then there are all the reefs around Indonesia being dynamited in search of tin to supply the apple factories?
So yes, you could make them cheaper in India, but they would still be out of reach. Stick to what you are good at. IPL, Bollywood, spiritual awakenings, textiles and of course my fave....Curries

Thanks for the advice. We'd rather not be Chinese(the red ones)

Guys lumia 650 all ready available in Kerala and its 15 k only OK Posted via the Windows Central App for Android
Windows Central Newsletter
Get the best of Windows Central in in your inbox, every day!
Thank you for signing up to Windows Central. You will receive a verification email shortly.
There was a problem. Please refresh the page and try again.