Stephen Elop departs Microsoft, Terry Myerson now leads the new Windows and Devices Group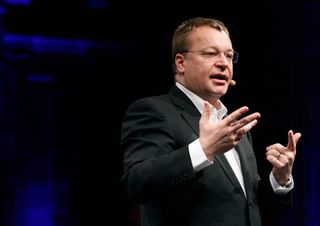 Microsoft has announced some big shifts in its leadership team, which include the departure of Stephen Elop, who was previously the Executive Vice President of Microsoft's Devices and Services division.
Microsoft stated:
The full press release, which also reveals Microsoft's new leadership team, is below
Microsoft aligns engineering teams to strategy
REDMOND, Wash. — June 17, 2015 — In an email to employees Wednesday, Microsoft Corp. announced changes to its Senior Leadership Team to drive engineering alignment against the company's core ambitions: reinvent productivity and business processes, build the intelligent cloud platform, and create more personal computing.
"We are aligning our engineering efforts and capabilities to deliver on our strategy and, in particular, our three core ambitions," said Satya Nadella, CEO of Microsoft. "This change will enable us to deliver better products and services that our customers love at a more rapid pace."
Changes to the Senior Leadership Team include the following:
Executive Vice President Terry Myerson will lead a newly formed team, Windows and Devices Group (WDG), focused on enabling more personal computing experiences powered by the Windows ecosystem. This new team combines the engineering efforts of the current Operating Systems Group and Microsoft Devices Group.
Executive Vice President Scott Guthrie will continue to lead the Cloud and Enterprise (C+E) team focused on building the intelligent cloud platform that powers any application on any device. The C+E team will also focus on building high-value infrastructure and business services that are key to managing business processes, especially in the areas of data and analytics, security and management, and development tools. As a part of this announcement, the company will move the Dynamics development teams to the C+E team, enabling the company to accelerate ERP and CRM work and bring it into the mainstream C+E engineering and innovation efforts.
Executive Vice President Qi Lu will continue to lead the Applications and Services Group (ASG) focused on reinventing productivity services for digital work that span all devices and appeal to the people who use technology at work and in their personal lives.
As a result of the organizational moves, Stephen Elop, Kirill Tatarinov and Eric Rudder will leave Microsoft after a designated transition period. Unrelated to the engineering restructuring changes, Chief Insights Officer Mark Penn has decided to pursue another venture outside Microsoft and will be leaving the company in September.
Following these changes, Microsoft's Senior Leadership Team totals 12 executives:
Satya Nadella, Chief Executive Officer
Chris Capossela, Executive Vice President and Chief Marketing Officer
Kurt DelBene, Executive Vice President, Corporate Strategy and Planning
Scott Guthrie, Executive Vice President, Cloud and Enterprise
Amy Hood, Executive Vice President and Chief Financial Officer
Kathleen Hogan, Executive Vice President, Human Resources
Peggy Johnson, Executive Vice President, Business Development
Qi Lu, Executive Vice President, Applications and Services Group
Terry Myerson, Executive Vice President, Windows and Devices Group
Harry Shum, Executive Vice President, Technology and Research
Brad Smith, Executive Vice President and General Counsel, Legal and Corporate Affairs
Kevin Turner, Chief Operating Officer
Source: Microsoft (opens in new tab)
Windows Central Newsletter
Get the best of Windows Central in in your inbox, every day!
I like it too. Bye Nokia, for good now.

Nokia is thriving. Divestment of devices division was well timed.

Nokia stock is down $1.50 from last year.

Some of that is because of rising dollar. But you are right Nokia is currently highly undervalued.

He didn't actually say Nokia is highly under valued. He said the stock is down. It seems you may feel that's undervalued. Things are worth what people are willing to pay and people have assigned Nokia a value that is $1.50 a share less than it was a year ago. Based on performance I think that's about the right value.

Actually, things are priced at what people are willing to pay. Their "worth" may or may not equal that price.

If that is the case, then no stock, ever, would be considered "undervalued" on the stock market.

Most people use price and value interchangeably, but that is not technically correct. Based on its economics (its potential cash flow stream or the value of its assets) Nokia has an intrinsic value. Whether people price that value too low, just right, or too high, is based on a multitude of factors that have absolutely nothing to do with the actual intrinsic value of Nokia (i.e., greed, fear, knowledge of the business, investment time horizon, etc.). When you hear someone say a company is undervalued, what they are really saying is the company is underpriced relative to its intrinsic value. Price is what you pay, value is what you get.

One less division which was huge can account for that. And they're more cash rich, and with less expenditures. Though that lasts was sold almost two years ago... So what do I kno.

Well, to be fair, (and you have a valid point), there's no telling where Nokia stock would be if they HADN'T sold the division, although it's a reasonable guess to say it could be even worse. So even though they aren't doing great, still, it likely was still good timing. Posted via the Windows Central App for Android

Odds are Nokia would have gone into bankruptcy without the sale. All-in Microsoft paid around $9 billion for a company that was losing money and shrinking. On a purely economic basis the phone business had little to no value to anyone but Microsoft, because Microsoft was completely depedent on Nokia for pushing the Windows Phone platform. The other OEMs making Windows Phone hardware weren't nearly as enthusiastic as Nokia was under Elop. But actually, before going into bankruptcy, Nokia likely would have just shutdown that part of the business. Network equipment is really the only place they make money, and they don't make a lot, but without the drag of the phone business they survive.

Dani what about Joe Belfiory. He is not on the list.

He's the new hair stylist dept.

best comment made for htis article! thanks for the moment of levity!

Joe isnt an executive. I am pretty sure he works for Terry.

It is up 0.90€ (1.02 US$) year over year. Plus US DOJ approved the Alcatel deal today.

Nokia is up like 400% after unloading Windows Phone division to Microsoft. This $1.5 drop is kinda very little and people who held the stock in a hope that Nokia will get back into phoe business have been selling. Now, Nokia CEO told German newspaper of Nokia's intent to get back into phone business and stock is rising again. Also, Mr. Elop is not leaving the company. He is being sidelined or fired.

(y) glad they were able to force MS to buy it, by having such a dominant position in WP space.

But they should have bought HERE maps, that has mor value than hardware production, where Microsoft promptly had to lay off 12,000 production workers. So not sure what the Nokia right down will be, but its going to look pretty bad.

Nah nokia still has their R&D and all their patents, nokia can make plenty of money with just those two things, I'm not entirely sure what else they do though.

Nokia has today more than 60.000 employees doing networks, mapping and selling patents (yesterday LG signed the deal with Nokia to utilize its patents). Microsoft purchased from Nokia the Devices part with 25.000 employees and today there is only probably between 5.000 to 10.000 employees left from that 25.000.

Elop was not Nokia, not even close.

Not even close is right. He was brought in to fix Nokia. Now you can argue whether or not he did fix it. But he was not Nokia.

Microsoft just lost their best presenter. Company is going downhill fast.

@cool8man:
Exactly. I think Elop was the best public speaker Microsoft has on their team. He had such a natural aura of resting in himself and confidence. I would say though that Joe B. and Panos P. are fine as presenters.
But Myerson is simply awful on stage. Next time he's scheduled for a public appearance, they should signpost the
way to the audience in the wrong direction, to make sure he's kept away as far as possible.

Can't get any worse than Ballmer... just looking at his face made me want to vomit. His loud, brash, used car salesman type pitch was cringworthy

If Myerson would announce the release of L940/L940XL on 9/30 and would be available on ALL US carriers, I would consider him the best speaker in the world. :-)

Elop was damn good. But I personally prefer Joe and Panos. These guys are engineers. These products are theirs and the way they speak on stage shows that. To them it isn't selling, it is showing off their product. Leave the sales pitches to the sales people. Elop is a sales person.

We want more than presenting skill out of him - like sales performance. US market has lost 1 million WP users mainly due to the 'carrrier exclusivity' marketing and the lack of flagships in a very critical time period. When iPhone 6, S6, G3 and G4 are attacking, MS answered with the failure of McLaren. The edge in the camera tech has almost vaporized during this period. Overly emphasizng the low end by igoring the high end has helped WP little. We want to see that L940/L940XL along with L840/L840XL be offered on all carriers in the same timeframe. L1040 should also be offtered on all carriers next Spring, eauipped with SD820 and 50MP camera. Nothing less.

How do you know he didn't advocate for all those things you think didn't happen? He could have easily been overriden and told to sell the crap out of low end devices. Until he writes his memoirs we will never know for sure.

because the same thing happend when he was at Nokia.

I can't guess, but I can see the results. There is no excuses for poor performance beccause he was the CEO at Nokia and the head guy in MS WP devision. His performance certainly doesn't match his fat compensations. Look at the WP market share in China and US, it has been a disaster. If the 'carrier exclusivity' marketing in US will continue with the W10 phones, the disaster would continue.

The results haven't been stellar. But I'm not sure I can put all the blame on him. Maybe he did want to release the " McLaren" last year and the powers to be said No! Wait till WP10. I don't know.
-------
What I do know is that I refuse to purchase another middling phone. I'm holding out for a true flagship. Stop giving me 4xx, 5xx, 6xx, 7xxx or 8xxx or some watered down 9xx without glance. I'm not in the market for any of those phones. Give me something that competes,with the iPhone 6, SG6, LG4...
-------
I simply don't want hear this fall wait till next year.

Duhh - It has a lot to do with Elop. Elop was simply pissed at not being the CEO, and was pretty unhappy working under Satya. Elop didn't get Fired, but if he is not performing its best to "Let Him Go". This re organisation does not read like Satya really wanted or needed to merge hardware and platform divisions after only 6 months from his last organisaiton.

He was forced to leave. I don't care if you call it, laid off, downsized, or any other term, it all means he doesn't have a job with Microsoft anymore so he was fired.

As I said, he no longer has a position at Microsoft, that's forced to leave. Also, yes because the ice is removed, that forces you to no longer be able to stand on it, your analogy just further proves my point.

in Elop's case, it's more like standing on a burning platform

Like standing on a burning platform?

Look up Elop's email to Nokia employees when they went all Windows Phone. You will understand. @oiler_ head that was a good one!

Wait isn't Joe Belfiore an executive?! O.o

Joe Belfiore is the Corporate Vice President, Operating Systems Group at Microsoft. as seen on wiki. not in the top tier yet.

not too surprising - always felt like he wanted out...

lol, are you talking to him late at night on the phone, curled up on your bed with your feet in the air, twirling the phone cord? How would you possibly know that?

But then, how would you know otherwise? Jeez, the guy was just expressing an opinion and you jump on him like it was personal. Still hungover and grumpy? Or are opinions not allowed here?

Since when opinions are allowed here?

Some opinions are more allowed than others..

Agreed, a little bit over the top.

hehe Rubino likes to wag his finger.

And why can't Daniel be the editor and inject some humor and views in the comments? Seems like you may have a chip on your shoulder and no sense of humor.

He simply gave a sarcastic example of how he fathoms it may be possible and then asked the commenter how it's is possible that he knows. In didn't see Daniel condemn the comment itself...

"felt" it is a subjective term which one uses to express their "feeling". I also am a professional at interpreting modern dance.

Someone got owned. Idk who. Hakhakhak

He better not be!! /jealous

He didn't say he knew. He said he "felt". Sometimes I think you're having too much beer with all these rude answers to your readers. This is the reason I'm spending more time now on Winbeta and Neowin instead of WC. Too bad they don't have good WP apps otherwise I'm ditching WC!

Actually he didn't say "I felt" he said "always felt" which could be construed as either "I always felt" or "it always felt" the latter of which implies a much more universal conjecture.
Regardless, he knows nothing about Microsoft or Steven Elop, so it'd be like me saying "I always felt like Hitler was scared of space". My statement isn't "technically" incorrect because I *could* feel that way, but it's a stupid thing to say when I have no authority on the matter.

You can say whatever you want but it still doesn't change the fact that "I felt" or "I've always felt" doesn't mean "I knew" or "I've always known".

Same here; for example, I find Neowin much more professional with decent articles and most importantly without unnecessary, narcissistic and rude editor comments.

WC is indeed turning into a toilet where editors are shitting on the readers. Maybe its Daniel's plan all along for the name change. WC, we are literally cesspool lol

And the world is apparently turning into a ward of emotionally volatile divas who can't take any kind of criticism. The OP had no substantial basis for his comment other than just what he said--his feelings. So when Daniel calls him out for it, it's wrong? Some of you need to get over yourselves.

Guys, it was just a joke. :D Poor Rubino :)

Twirling a phone cord?LOL people still do this :-)

That's exactly the point! The whole statement was a joke. Get over it guys, you know you've said a lot worse to other commenters.

Not cool Rubino. Makes you look like youre jelous of him.

He was surely blind sided by the news. His twitter feeds always excited about Microsoft's progress!

If he was a valued employee I would think they would've found a position for him.
Wonder if Santy knows he is the one who decided for Nokia to go with WP.

AWESOME news!!! He should had got rid of himself during Nokia

Considering that virtually ALL existing Windows Phone for slae today are Nokia or Nokia branded Microsoft devices, Elop is the only reason Windows Phone still exists! You can pretend it's not the case, but the TRUTH is what it is!

Yeah, he actually helped MS a lot. Quite glad he was there to choose WP as the OS of choice.

Elop was sent to take over Nokia by MS and to make WP the OS of choice. It was MS's directive. MS financed Nokia $1 billion per year while he did WP conversion. He got a fat transition package when MS took over Nokia. He continues to receive generous compensation from MS while the WP market share in China shrank to less than 1% and the US WP user base shank by 1 million. He is the only person in the world who has made some real money out of WP venture. I have no sympathy that he has been re-orged out. He has engineered the 'carrier exclusivity' marketing in US and that in effect blocks out all the customers on other carriers to purchase the WP phones like L1020, L1520, Icon, etc. I'm glad that MS has taken over Nokia and retired all the 512MB phones without front camera. The specs for L435, L540, L640/L640XL make much more sense. I hope that MS would quickly refresh the L7xx an L8xx phones and release new W10 flagships and L1040. There is no time to waste.

Thank you for writing this. It's absolutely the truth, and as someone who used to dev for WP I can tell you Nokia under elop reached out to devs in a way MS never did or will. Nokia was the reason WP made any head way at the numbers in market share gains speak for themselves. The only people who should be exited about this are those who thought they should've gone android. RIP WP and no that's not hyperbole read this again in 1 year.

Absolutely! Elop is guilty of making me buy 920's, 1020's, 1520 ++
Without Elop and Nokia there wouldn't be any WINDOWS PHONE!!

True but with some real leadership the WP market share would be something else than today 3-4 %. Finally we can see real leap in the volume and market share increase. Next year this time we are already in douple digits.

@ZackTheNever:
He is in fact, although I never understood the reason why.

Stephen Elop will be joining ISIS after this. It's official!

Lol wouldn't surprise me.

Nadella antivirus deleted the Trojan

Which in fact is a virus disguised as anti virus

Elop was never liked by the Nokia community, so a lot of people will be glad to see the back of him as a result. Me, I'm neutral to it.

If by Nokia community you mean symbian/maemo believers then true.

I had a feeling this may happen.

This can only serve as a good move by Microsoft. Hoping to see new hardware innovations from this big move.

How do you get "new hardware innovations" from management and organsiaiton restructering ? That come form great design and engineering teams and inspired leadership. Do you really think that Myerson offers that ?

Take for example what happened when satya became CEO of Microsoft there were big changes. Restructuring in a department of an organisation certainly brings changes also with new ideas so I can only hope that there will new and innovative things to come.

HURRAH!
Goodbye Eflop, go ruin another company! (May I suggest you make a trip to Cupertino? You know...so you can do something useful in your life, for once)

The bug's removed for good. He ruined Nokia totally.

Nokia ruined Nokia back with Symbian and getting caught off-guard by the iPhone. That ship was sinking before Elop, and everyone knows it except those with a Nokia love fetish.

MeeGo was supposed to be Symbian's replacement. Intel co-developed MeeGo with Nokia. It never got off the ground because of Elop's move to Windows. Intel then "left the building".

But but but he was brought in to "fix" not run it down .He made a series of dumb decisions that ensured that Nokia's decline accelerate . Eg. The first thing he did when he got on board was to kill off Symbian even though he knew that the first Nokia windows phone wouldn't hit market until after 10 months . Granted that Symbian was on collision course , it made zero sense to kill off a platform knowing very well that your next OS isn't quite ready yet .

And some people with Microsoft fetish may not understand the Nokia story or how Elope COULD HAVE saved it. *sigh*

It's not that simple as you say Daniel. During Elop's time Nokia's revenue fell from € 41,7 billion to € 25,3 billion and profit from € 2,4 billion to 188 million. That's quite an achievement. There was still enough money to turn the company around, but Elop killed it. It is not necessary that you start calling your readers fetishists just because they think the same way as most market analysts thought.

Agree. Nokia had the best quarter when Elop started, not that he had anything to do with it, 4Q2010 in sales volume. They sold more than 25 million Symbian devices and little over month after, 11th of February 2011 when Elop announced the transfer to WP the sales fall dramatically and has never come back. I believe Lumia devices are sold less that 10 million still per quarter although there is the MS resources and ex-Nokia hw manufacturing and design baking up the Lumia. Sad story from #1 to bottom in 12 months.

Exactly. The Cult of Former Nokia Glory won't listen to logic, though.

Yes Symbian would rule the world if no Elop.

what color is the sky in your world, vhyr?

It has sarcasm tags (seems that tags not allowed..) on Symbian, not sure about color.

I was reading the comments just to find yours lol .... I knew that would be your reaction

I'm glad I didn't disappoint ;P

Interesting. I wonder if the no flagship for 2 years had anything to do with this.

And Nadella's smart for doing so. To release a half-baked flagship that's not competitive or brings any new value would be a waste of money for the company and carriers, plus it would ruin the company's image including his own. Can't wait to see this epic 'cityman' phone that's been teased here. I feel like it's the flagship phone we've all been waiting for.

The supposed flagship is going to use components available today so the only reason they havent released anything that could be upgraded is that they are incompetent and care more about their ios and android users.

Their Iris scanner is unique as is Windows Hello. One of the first phones with USB C.

Any hints on more practical security improvements like enabling bitlocker by default?

Daniel please answer,Isn't using USB C while the whole world uses micro USB a bad move?I mean just like how apple users suffer with lightning cables while we all have micros....
What do you think?

Wrong, USB-C makes a lot of sense on Windows, let me tell you why 1) USB Type-C replaces DisplayLink/HDMI/MHL on a single technology to allow a phone to connect to a 4K external display or monitor 2) USB 3.0 was never popular on phones, you really want to keep using USB 2.0 speeds on your phone? 3) USB Type-C can also be used for charging your phone, so there could be a standard with USB Type-C to charge all phones wirelessly with a new adapter.

I agree with u that it is actually a huge advancement....the problem is that how long will it take to change the whole technology of today (using micro USB) to the type 3?? I mean we are gonna suffer when we want to charge the phone and we have to have a type c wire with us,just like iPhone's lighting! And not always wireless charging is good,i mean its only good when you're not using the phone...

Nokia N-1 leading the heard..

Everyone will be using USB C in a few years.

@theman04 @theefman Actually I agree with thaman04 As I've pointed out in my editorial series here at Windows Central "Microsofts Smartphone Strategy," a launch of a high end device that offers no differentiating qualities, and only offers "high end specs" war where users are entrenched in their ecosystems of choice would have resulted in a slaughter and subsequent bad press for MS. We have to acknowledge the hard truth that all high end devices from MS were always overshadowed, sometimes made virtually invisible by the competition.:-( 900, 920, 1020, 1520, 928, 925, 930/Icon. Sure the tiny fraction of the tiny 3% of we Windows Phone fans who have high end devices loved and own those devices, but for numerous reasons(poor carrier support, limited distribution, limited marketing, entrenched consumers in rival platforms) most smartphone consumers are wholly unaware of the existence of most of those devices. And of those that knew about them our meager our share reflects their level of interest.
Imagine if MS launched a high end Windows Phone 8.1 device last year. Sure it would have had high end specs, just like the iPhone 6/plus that set records with 10milliin initial sales. The launch would have been yet another failure. The press would have had a field day.
I like you would love to have a new high end device in my collection to accompany my 1020 and 1520, but MS's strategy to build a larger base by courting the low end while debuting high end devices that will showcase Windows 10 is better for the platform and tells a better story that the media can grab onto and communicate to regular or consumers. That's the market tht positive press regarding Windows Phone needs to trickle down to. The best chance of that happening is a blockbuster launch of high end devices alongside the massive Windows 10 launch. A launch of an 8.1 high end device would be perceived as more of the same and we already know how they feel about that.

I like your comment, but I also think carriers have a lot to do with this, most carriers are multi-billion companies that have data analytics and statistics specialists which tell why they should sell devices with iOS and Android instead of Windows Phone, I'm pretty sure the answer is the apps that their users use are not available on WP. I'm talking about messaging apps (Snapchat, Whatsapp, Facebook Messenger, iMessage, Hangouts) and social network apps (Instagram, Twitter, Reddit, Facebook, etc).

Plus it's collecting hype. I cannot count all of the articles I have read in 2015 that talked about the next Windows flagship. Honestly, I hear more about this mysterious device than i do the current or next iPhones. This is very good.

Where is it collecting Hype, just in Windows Phone Forums ? I am not aware of anyone in the real worls thinking Windows Phone, or its next phone. Al they know is that Windows Phone has failed, and is actually sinking in marketshare. Thanks Elop !

Don't forget Nadella was against buying Nokia in the first place.


Was he? As he was not in a position to have any difference. I think the story goes that in the board of directors (of which Nadella was not a member) it was Bill G that was against the deal. Though Nadella may have been the one advising Gates. And lets add that Microsoft never bought Nokia..

All they had to do is what Daniel suggested like a year ago: release a Lumia 935 with spec upgrades. That would've been the perfect holdover device between flagships. Instead, they will go two years between flagships--none of which have ever been on all carriers--and Windows Phone market share in the U.S.--the most profitable smartphone market in the world--shriveled up as a result. It was a dumb move on Microsoft's part.

I agree. The "no flagship" plan has been an absolute disaster. They ticked off many of the fans they had and lost sales because there is literally nothing to buy but phones with vastly outdated specs. Alternate your most ardent evangelists. Great idea. Just silly and pointless.

you do realize that flagship phones are a small percentage of the market right?

I absolutely realize flagships are a small portion of the market, as well as I realize that is the proper canned response to my complaint. However, it is a small portion of the market that serves the ecosystem's most ardent supporters. When you dissappoint these people and effectively force them to switch if they waant a smartphone that is comparable to today's tech, you lose more than the sales for that one person. You also loose the sales that person influences. My mother, brother, and sister-in-law all have Windows phones. Is that because they found them on their own? No. They were recommended by the salesperson? No. It's becasue for a long time I recommended Windows Phone and they trusted my opinion. And they are for the most part happy. However, I have not been comfortable recommending WP for a long time now, and Microsoft loses thoses sales.

I completely agree. I went from a lumia icon to a note 4. While I like WP much better than Android I like the hardware in the Note. When my mom needed a new phone I suggested a GS5. Not because she needs the apps you can get on Android but because: 1. you could no longer buy the icon on Verizon. 2. The GS5 was inexpensive on contract (getting my mom off the contract was next to impossible). 3. The HTC One M8 has no camera button and takes poor photos compared to the icon and S5. My mom doesn't really need a flagship but she needs a good camera. The S5 was free on contract when she got it. I might return to WP10 when it comes out but every day on Android I forget more and more why I like WP better than Android or iOS (or learn to live with the OS shortcomings). Every day I find an app or game that isn't available on WP. In short each day is another day further away from WP and further away from recommending it to others. MS doesn't have the carriers on its side. It doesn't have the press on its side. It doesn't have the developers on its side. Not releasing a flagship phone is slowly eroding the numbers of the only people who want WP to succeed (current customers).

Not in the U.S. In the U.S. the flagship market is huge and drives everything.

Somebody should tell that to Apple and Samsung, all they do is make and sell boatloads of flagship phones. And oh, by the way, that "small" percentage of the market is where most of the profits come from. Which is why the two companies I just mentioned make a boatload of money from selling just phones and Microsoft barely breaks even, if not losing money!

I think it would be appropriate to say that at least for Windows Phone the flagships have always been a very small portion of the market. 1020 sales were supposedly abysmal. 1520 didn't do well either afaik. But it's still a massive mistakle to completely ignore them if you want the platform to succeed. As well as the evangelist argument above, there is also the aspirational effect. People aspire to getting the high end phone but can't quite get there yet, so they get the lower range one. But if the hig end phone doesn't exist, they will lust after the other platform's high end and buy a low end version of it instead. In addition, if you have no high end your whole platform just looks kind of... weak. Like you have no confidence in it. Microsoft needs to always have a flagship available, even if sales are not great.

The 1020 may have failed in sales but it is the only Windows Phone that seemed to have any mindshare in the general public. I had a 920 back then, and a few people asked it it was one of those 40 megapixel phones. I don't think the general public is even aware that Windows Phone still exists, but if they are, it is the $49 phone for prepaid users.

I would guess that Samsung would disagree with you. I think the top end Galaxy S and Galaxy N devices sell very well.

Actually, MS did lose money on some of us. Because I used to buy a phone every 2 years. The last phone I purchased was the L920 in November 2012. When I went to change phones November 2014 the only phone available was the gimped L1520 at AT&T...but I passed because I have to have at least 32gb. I'm still rocking my L920 and I'm happy, but MS really hasn't seen any money (outside of music purchases) from me since 2012. As I see it, their lost, but my savings. At this point, I've decided to wait until my L920 gives up the ghost before I purchased a next WP. At the current rate, I'm thinking 2016/17. MS has changed my phone purchase behaviour...I can live without the latest phone...and I have and I shall. (It also helps that the L920 has been an amazing phone.) Posted via the Windows Central App for Android

Probably that will be answered in a book, I want to know the truth of this story. But anyway, I hope the new compilers that allow iOS and Android apps run on Windows smartphones help consumers and OEMS to trust more in WIndows brand for a smartphone.

Hope he goes to google or apple

I think that's reserved for Nandela. iOS first, Android second, Windows 10th.

Now can we get some high end Lumia news since terry is a better fit for windows phone.

Not as if Microsoft hasn't already told us that a high-end phone is in development or anything. There'll be news when the company hits its timeframes for making it news. Not just because a different guy is in charge.

Hard to say which one is better fit :)

Elop is a million times better speaker and presenter than Myerson. Myerson stutters and breathes hard and looks like he's reading from a cue card. When you're presenting high end phones like the ones we're going to have, you need to be calm and cocky about the product. Belfiore may be able to do this. Definitely not Myerson.

+ 1520. Elop do can talk the talk.

That's what makes him human and not a robot like some fruit phone makers executives on stage.

Oh yeah Terry is doing a great job with Windows 10 tablets and the much maligned tablet mode. Also it was really impressive how he brought Windows Phone to an amazing 3% market share before becoming the head of everything at Microsoft that Satya Nadella doesn't care about.

He already did his job for them at Nokia. His departure was only a matter of time.

Rome does not pay traitors.

He's a millionaire, I think he'll be fine.

Even after his divorce which was during Nokia job, Elop is still a Multi-Millionaire and will again land a multi-million paying job after this.

@DJCBS:
Why should Elop be still on Nokia's paylist?
And to Microsoft he certainly NEVER was a traitor!

Ah...someone doesn't know his/her History ;P Quick History lesson: Before the formation of the Kindgom of Portugal, there was this region called Lusitania (along side Hispania which you might remember from your Asterix books). Lusitania was rulled by a "tribal" chief called Viriato. The Roman empire was expanding but they simply weren't being able to defeat Viriato and the Lusitans to completely anex the Iberian Peninsula. So Rome bribed other Lusitan chiefs to betray Viriato and murder him. Which they did. But when they went to the Romans to receive their payment, the answer they got was "Rome does not pay traitors". In this case: Viriato (Nokia) - Eflop (Viriato's companions) - Microsoft (Rome).

Yeah Satya should have put Asterix in charge of Windows Phone

You're right...given the pace WP developed in these 4/5 years, it wouldn't have hurt to put someone with access to a super strength potion in charge...even if it's just a cartoon.

What use was to microsoft a dead nokia? If you think that MS wanted anything else but for his Windows platform to succeed, then they are right about you.

If we measure his letting go based on the success of Windows Phone then Belfior should also be let go.

They merged the Windows and Devices teams... so there's no room for him.

Revenge of the NOKIA!!! We will never forget his decision to leave Meego in favor of Windows Phone in that time which was never ready for the smartphone OS market.

Because Meego would have somehow been better?

Meego would have been huge success as Jolla has shown..

Yeah right. Jolla has sold millions of phones and is the number one phone OS /s

Ofc, just compare the sales of n9 and Lumia 800 then you'll see

When Elop took over, Nokia just had their best smartphone quarter ever: they sold over 30 million smartphones during that quarter (plus about 100 million feature phones). And that was at a time when the whole market was around 50-100 million smartphones per quarter. During Elop's reign the best sales for Nokia were about 8 million smartphones per quarter. And that was at a time when the whole market was 300-450 smartphones per quarter.

So it was perfect timing for killing Symbian. Symbian was universally hated and only sold due lack of better alternatives and huge marketing budget.

What revenge? Meego is dead, MS got Nokia phone division and Elop is a multi-millionaire and he will again land a top paying job.

I love how much opinions differ here...some say he killed NOKIA with Symbian and some say he killed it will Windows Phone...some say he was a good leader...others say bad haha

Nokia is live and well. 150 years and counting.

So is the purge of the previous leadership finished?

Kevin Turner is still there... Brad Smith as well from the old regime. Posted via the Windows Central App for Android

Hopefully nokia doesn't take him back. I could see them going bankrupt if comes back

There is no return policy on divestments :)

Good bloody riddance! Aligned Nokia with the most incompetent company in the mobile market and destroyed them. Just deserts are served!!!

Nokia was a doomed company with that old Symbian. Nokia could never ever crack the US market. Now that was a failure even before Elop took over. Blame the old leadership for reacting like Microsoft did to the iPhone, with scorn and ridicule. Some of you have this weird fetish with Nokia, it's really bizarre. It's a company, not a god.

Says the head of a website whose daily bread is (was?) to write about Nokia

Says the person with reason. Why would Nokia, even hire a new CEO unless there was something that needed to be changed. When Elop got to Nokia, Nokia had no devices that were MeeGo/LTE ready. When the report got to his desk, which was not done by him, but both a internal and outside research of the present state of their devices, they had no phone to show Elop. What did you want Elop to do? Go with Android? Ask everyone other than Samsung that competes in the US market at how hard it is and how low profits are for the Android division.

"When Elop got to Nokia, Nokia had no devices that were MeeGo/LTE ready" This. If I'm not mistaken you can only now, in 2015, get an Intel chip with built in LTE. MeeGo was a niche product. I still believe Elop was a crappy CEO. Take a look at the thick, heavy, low-res, low memory Lumia's that came out. He wasn't passionate about the product. The only hope for Nokia would have been buying Palm and installing Rubinstein as CEO.

Says the guy with "wp" in his user name.

Oh yea, but Microsoft cracks the US market with eh... brilliant 2% market share. When Elop joined, Nokia sold about 30 million smartphones each quarter - now Microsoft sells about 8 million (in an eight times bigger market). Also Nokia had just reunified their complete SDK back then. It was possible to develop apps for Meego and Symbian with basically the same code. I think at Microsoft they call that "universal apps". Oh, but hey: Microsoft has announced that they plan to sell one billion Windows 10 devices (smartphones + tablets + PCs) within three years. Unfortunately Apple and Google are currently selling one billion smartphones + tablets every 6 months... Seems like Microsoft is pretty doomed with not even planning to get any significant marketshare.

Dude, you are wasting your time with Rubino, he is too close to the situation to be logical about it. Anyone that is not biased knows what you just stated is fact. Nokia was the number one phone manufacturer in the world when Elop took over. Now? The phone division is gone. How you go from being number one to non-existent in less than 5 years? I still can't wrap my head around it. . HTC was NEVER in Nokia's class, yet they are still here. I do not think Americans fully understand just how big Nokia phones were in other parts of the world not named USA. All it needed was a CEO with an open mind and with less of an agenda and it will still be here.

Symbian (which is/was/will always be total crap) sales were plummeting sharply and R&D allocated to this sinking ship was HUGE. Cancer needed to be cut out fast.

compare the life spawn of android/ios products vs a windows product, if you think that meego and symbian SDK reunified would've saved the mobile platform, then you are drunk (even windows phone platform won't be saved by this, and we are talking about milions of tablets, pc's and xbox potential clients), also elop wasn't the best CEO, but his decissions didin't killed nokia, they were dead in IT industry long before he joined nokia, it just took them another few years to find out about it. Windows didin't saved nokia, and i agree that making windows the exclusive platform was bad, but nokia hardware could not compete with samsung/LG or HTC at that time (just compare the specs of nokia phones vs the same priced competition ones), and see how beautifuly they would've failed in android ecosistem. Symbian was following the same path as windows mobile entered in 2007-2009, when they fallen from 50% in Us to under 10 percent, and be sure that nothing would've stopped that. You can blame it on elop, you can blame it on us cause we don't see how much vision nokia had (or not) these years before him, but the truth is that seeing how nicely ericsson, siemens, blackberry, motorola or even sony/htc had fallen in the past years, nothing could've saved nokia.

That Nokia Fetish, is still a well recognised World Wide brand. Americans may not appreciate the brand, but Europeans, Africans, South Americans, Austrialia and some Asian states still recognise the brand. Nokia screwed up their Smartphone strategy, and were pretty well doomed before Elop. But many believe that they should have opted for putting Android on their superior Nokia Hardware and camera and they would still be in the phone business. The 'New' Nokia is now leasing its branding on Android Tablets, and will be able to do on Phones next year. Probably not sustainable in its onw right, but divesting itself of hardware production, and concentrating on Services will mean Nokia has done OK in the longer run.

Sony is a World Wide brand, and they are also hemoraging money and dumping divisions left and right. Seems people more focused on the Nokia's brand history rather than its present.

Nokia already made their own destruction before Elop joined them. Symbian was their doom, and I'm glad they went with WP. Neither of us would have had any Lumia or any other WP without Elop. It would certainly been dead and buried by now.

Totally agree. Symbian was a cancer that needed to be removed as soon as possible. And its very speculative if Nokia would have had any better luck with Android. Now in the end Nokia got pretty fine price from devices division and can continue as the worlds leading network company with HERE and huge patent portfolio. HERE is on sale though if price is right.

I fully agree! Nokia is already a sinking ship before Elop takes the helm. Meego though promising but its already too late and Android at that time is too saturated that Nokia cannot sustain it longer financially. Nokia can have Android but maintaining it on their own is too costly and there is no guarantee they can regain the massive loss they already have. Even HTC is struggling to compete with Samsung. At least with Windows Phone, Microsoft backs Nokia to stay afloat despite of niche market and it works, that's why WP still here and Nokia still exist but different.

When Elop decided to uses Windows Phone, Samsung was completely irrelevant in the smartphone market. Nokia on the other hand was the market leader and sold about 30 millions smartphones each quarter. Do you *really* think, if Nokia had chosen the rising Android OS instead of the falling Windows Phone OS back then that they would be in a worse situation than they are now?

Again, you are wasting your time on this. Most of the readers here have been spoon fed so much misinformation for so long, they actually believe some of the nonsense they write. I bet you, many of the readers here did not know Nokia was the number one phone manufacturer in the world when Elop took over. They regurgitate the "sinking ship" line that Rubino and others here like to throw out. They fail to recognize that when Elop took over, Samsung was irrelevant in the phone market. HTC was the number one Android manufacturer, and that the Android market was so ripe for the taking that when Samsung finally got in, it was printing its own money. Most of the apologists here would gladly tell you how Nokia makes the best built phones. How their Lumias are second to none. However, when it comes to revisiting history, those same folks would now paint a picture of a Nokia that is so terrible, it would not have been able to compete with a smaller HTC, even though, back then Samsung was not yet producing Android phones and Nokia already had millions of loyal users and was number one in the world. Comical.

nokia was a corpse long before elop even came around

Bug fixing inside Microsoft :)

I like how everyone blames Elop for Nokia failing when it failed long before he showed up.

Indeed. Actually if not for Elop, Nokia and Windows Phone might just disappear into oblivion.
Nokia as a company is still there, the people who are behind developing Nokia phones are mostly still on Microsoft now.

I agree with you there. the Nokia Symbian smart phones OS was not up to par with Apple or Android and Nokia was losng money before Mr Elop got there. Meego was not ready for prime time. Elop leaves Windows smart phones low end and mid range smart phones in good shape but I think he held back the Microsoft Windows flagship smarts phones too long. maybe we will seeone by Christmas. I wish him good luck and health

Stephen Elop should have been replaced by Panos Panay. That guy has so much passion for devices

That's genius. You should work for Microsoft.

Really? The Panos Panay that brought us the half-finished Surface 1 and 2? Or how about the backwards step on the Surface 3 - a crappy stand, takes a day to charge and a weak atom processor? Panos Panay needs to be fired asap before he can screw up another generation of Surface products.

Panos was the guy who said the Surface, Widescreen form factor and the 22 degrees kick stand was the perfect device. Until getting to a decent Surface Pro 3, with deeper Form factor scren, fully adjustable kickstand running full OS. Surface still being outsold by Dell and iPad by ten times to one. The guy is a joke.

Elop will go back to Nokia and sell it to MS again ad infinitum

He is going back to Nokia to get hold of HERE Maps, and bring it back under Microsoft.

I'll make sure orders are given to the guards to shoot him on sight...=P

Elop was Trojan Horse in Nokia.
..........heard from some media(s)

Media, eh ? As in WMPoweruser ?

2 years ago.....
I've heard this tagline for Elop

He's going in the company as a Trojan horse. Wherever he goes that company might be Microsoft's aim to buy in future.

He is the one, who saved nokia and windows phone. But people never gona accept the truth

Good point, last I checked, Nokia's doing just fine.

Absolutely, everyone understands Elop saved both Nokia and windows phone except rabid Nokia fanboys.

It was Microsoft who saved Nokia and bought it. Nokia was late in the market. They and their own Symbian OS falling. They at that time won't give a thought being such a successful company go for android. Even if they would have gone now Nokia would still be in the dark behind Sony,Samsung,HTC if they had chosen Android.
Microsoft and Nokia partnership got Lumia WP with most unique designs and great hardware features. They still tried to market it but eventually Nokia couldn't continue further. It was Nokias losses and Microsoft's Steve ballmers carless nature towards windows phone which made windows phone stand with 3% market share in the smartphone market.

"Nokia was late in the market" - Umm they were first in the Smart Phone market, and their previous SmartPhone sales and marketshare were a lot higher than the 3% peak that the Windows Phone/ Lumia ever reached. Nokia and Meego may have failed, but so has Windows Phone.

Only thing I will remember about Elop is that he was a great speaker during all the big events

I'm one of the few that doesn't want to see him go. He is a great charismatic speaker that embodies that Steve job-like "one more thing" feel. He was smart enough to buy more time for Nokia by seeing Symbian as a dying platform and using Windows phone, although knowing it was a stopgap with 7, and kind of making us all into fools by thing the beta test was over and having no upgrade path to WP8. But he kept the company going for as long as he could. Depending on Microsoft wasn't the best because of how slow they are, but being the big fish in a little pond and calming down investors and the board is important , not to mention that half a billion dollars Microsoft gave them for being windows phone OEM exclusive. He tried to make the move into Android slowly but tried to differentiate as to not fall by the wayside In Samsung and HTC's shadow. Sony makes great hardware, and they haven't seen anything profitable outside of the playstation business. Elop was born for success. Wherever he goes, great things will happen. He's that smart and ruthless. Trust me.

Yep Elop was the best sales man at Microsoft/Nokia and they wasted his talents. His interviews and stage presentations were way more polished and effective than anyone else. I agree with the Jobs comparison. Microsoft prefers to put boring awkward engineers on stage with weird voices.

Agreed. Elop was great, regardless of how many want to misplace blame.

I Agree, Elop was the best speaker Microsoft had.

Elop had a very bad stage presence. Extremely boring. I don't know much about his business savvy but yeah, I'm okay with him leaving.

YESSSS! good riddance to that stupid budget phone strategy!!

I see so much hate for Elop here! He actually pushed for Windows Phone to be in Nokia phones. We wouldn't have the best Windows Phone experience if it wasn't for him, and WP is, arguably, better on a Nokia than on any other brand.
This looks more like an effort to slim down and speed up. I don't hate Elop, but I think it might actually be a good move to have Myerson running Windows and Devices. Could mean better software and hardware integration on future Microsoft devices.

I really liked what the guy did. Until he completely halted flagships for 2 years

I wonder if it was just his decision though. He did get us the 808 and L1020

Yeah, I don't think Elop was the one who didn't want to release a flagship.

Yes its a slimming down, because next year Microsoft will be Cancelling Wndows Phone and Windows Mobile. The Microsoft CEO is not exactly a champion of Mobile Windows and Myerson is only interested in the legacy Desktop Crowd in Windows 10.

I doubt it. But anything can happen.

Yes...not only are they advertising Windows 10 as one OS for all devices, but they're leveraging themselves as a mobile first company. So it makes total sense to get rid of the mobile sector of their OS -_- (that's sarcasm, btw)

Look where the best mobile versions of OneNote, OneDrive, Office, Skype, etc. are. MS has moved past trying to get mobile OS marketshare.

Have you not heard about the major overhaul Office just got in the insider program? And since onedrive and skype are getting pretty deeply integrated into W10, it wouldn't make a whole lot of sense to put a lot of effort into the WP8 apps. Not to mention, MS has repeatedly stated that the best windows experience will be on windows devices

I can't believe how many people don't understand this. Microsoft don't care about whose hardware you use as long as you are using their software. In rich countries that means putting their software on iOS and Android and in devoloping countries they flood the market with cheap hardware just to get people into the software eco-system. Why try competing on a hardware level in markets already saturated with iOS and Android when it's easier to put your software on those devices? What never fails to make me laugh is when users get butthurt over some decision by Microsoft, like making Cortana available on iOS and Android, and threaten to leave Windows Phone. Microsoft doesn't care because they know that even those who do leave will continue to use their software which, at the end of the day is what Microsoft has always and will always be about.

Well deserved for Terry. I always thought he did well during BUILD presentations.

Hope the best for him and his family.

Changes are good . WP is sort of in limbo. They have many low end units this is true. But everywhere we look its for you Android Apple phones no where is WP. Its not taken very seriously state side. The live tile concept is awesome but device side its pretty darn boring.

I have a feeling, elop will plan to join Jolla! Just to win back heart of those who said he was Trojan horse

I highly doubt anyone at Jolla even wants to see his face...lol

Good move combining Windows and Devices Group under a single umbrella. It might help them achieve better software/hardware optimization Apple is famous for.

Or maybe it is part of a long term plan to get rid of all Microsoft hardware and devices. Windows and devices are being marginalized under Nadella. As a consumer I'm not happy with the current direction of the company at all.

I can't see it happening any time soon. Until:
1) Microsoft's hardware partners start producing as good a 2in1s as Surface Pro 3 and Surface 3.
2) Windows gain traction in mobile space. This is important because Microsoft may bring all of its apps on iOS and Android but Apple and Google will still place their own offerings front and center on their operating systems. I'm already seeing a lot of google docs because Microsoft were too slow to bring feature rich Office Mobile apps to iOS and android. So no. I can't imagine Microsoft rounding off their devices division until Windows 10 is warmly embraced by hardware OEMs- particularly in mobile space like Samsung, LG, Motorolla, Huawei, Xiaomi, Oppo and other high selling OEMs.

so you better love windows 10 tablet mode and windows 10 mobible because the nut job that created all of it is in charge of the nut house that followed it. plus now he gets to do devices? oh boy. I wonder how he's going to endlessly reboot the hardware devision like he does the windows phone division so they make no progress.

DJCBS, how many champagne bottles have you cracked open? :D

Hmmm. I liked Elop. Good luck to him :)

Someone is having a bad day today.

I totally disagree, business wise he ruined Nokia by putting all his eggs in one basket. There was a need for change cause Nokia was heading down the drain, that's true but no need to destroy a company that was worth 90 billion dollar at its peak and when Elop stepped in still was good for about 40 to 50 billion. He came and said you know what, even though we still have a 50% market share we will stop producing Symbian altogether and start selling Windows Phone with an expected market share between 5! and 10 percent. That is deliberately cutting a company down to size so Microsoft could step in and buy the remains cause that's what happened. Nokia lost tons of money and thousands of people lost their job. So the only ones that benefited were Steve the trojan and his former employer to wich he soon returned. You can't convince me that this wasn't the plan all along so yes he was a Trojan and very good at his job because he got Microsoft what they needed for a bargain but again not so good for the people working with Nokia at the time. But that's just my two cents cause everybody I entitled to have his own opinion about the matter. An before everybody goes all crazy, everything I use to communicate play or work with as a professional is windows based so I bear no grudge against Microsoft or anything, it's just the way I see this particular matter. Y'all have good day now

I totally disagree, business wise he ruined Nokia by putting all his eggs in one basket. There was a need for change cause Nokia was heading down the drain, that's true but no need to destroy a company that was worth 90 billion dollar at its peak and when Elop stepped in still was good for about 40 to 50 billion. He came and said you know what, even though we still have a 50% market share we will stop producing Symbian altogether and start selling Windows Phone with an expected market share between 5! and 10 percent. That is deliberately cutting a company down to size so Microsoft could step in and buy the remains cause that's what happened. Nokia lost tons of money and thousands of people lost their job. So the only ones that benefited were Steve the trojan and his former employer to wich he soon returned. You can't convince me that this wasn't the plan all along so yes he was a Trojan and very good at his job because he got Microsoft what they needed for a bargain but again not so good for the people working with Nokia at the time. But that's just my two cents cause everybody I entitled to have his own opinion about the matter. An before everybody goes all crazy, everything I use to communicate play or work with as a professional is windows based so I bear no grudge against Microsoft or anything, it's just the way I see this particular matter. Y'all have good day now

He didn't stop producing Symbian, people stopped buying it.

At the time he joined, Nokia had their best smartphone sales ever. They sold over 30 million smartphones during one quarter. There numbers were increasing each quarter. Yes, they heavily lost marketshare. But they came from about 80-90% marketshare and were down to about 40-50% marketshare. Then Elop decided that 5% marketshare with Windows Phone would be ok too. Well, we all know where that ended: 3% world wide marketshare in 2015.

His move from Nokia to MS was simply a common practice in corporate mergers... The loser gets a seat at the winners table, a nod of appreciation, and hangs with the big boys for a while, then moves on. Happens all the time, they, he, and I knew his time at MS was limited. He probably spent his days sitting in an office somewhere in the back near the public restrooms throwing darts at pictures of sweaty Ballmer, waiting for Nadella to pop in and say "OK, it's been long enough, thanks, you can go now.". (funny, when I swipe Nadella's name, it keeps coming up 'Balls'...)
He kept WP alive, my Icon is awesome, he's rich, good for him, go play golf.

Bye asshole. We would have seen Meego but not this still crappy OS by today...

Meego would've had as much chance against Android as Bada, Tizen, Firefox, and Jolla have had.

people don't understand that android is going to be the Windows of smartphones. It will be everywhere and will continue to be for a very long time. Windows 10 just needs 10-15% mobile marketshare to sustain itself and offer a closer app parity. they also don't understand that the reason Windowsphone is still around is because Microsoft can afford to have 1 losing division in the company, they have 5 other multi-billion dollar divisions. Nokia was not in the position to be able to that, the iPhone took them by surprise and nothing, NOTHING, was going to help Symbian from crashing down. There was a tidal wave and everyone was riding on iOS.

Sorry for the double post

Does it mean windows 10 mobile update will be postpone?

He is the one to blame for Nokia demise

Nokia isn't dead. And the mobile phone team from Nokia is still together at MS and still making great phones. If that goes away it is Myersons fault. Terry Myerson is the one who knew Jo Harlow at Nokia from going to school together at Duke. Myerson is the one who arranged the whole Microsoft-Nokia relationship.

mmm ,, what about Julie Larson-Green??

At all those folks saying ' if MS had launched a high end device last year it would be overshadowed by competitors and not promoted carriers', what makes you think that Cityman will be a success, or for that matter any of the new devices, 640, 735 and 640 xl?

Bye Bye Elop. Don't let the door hit you on the way out. Next move: Say goodbye to Panos Panay, so we can finally get a no-compromise Surface.

If nokia fire the elop two years ago,everything would changed.

Wow the terrible comments. NOKIA had no choice. If you all want to put the blame on someone, put it on Microsoft and Belfiore.

I hope Stephen Elop is Going to Blackberry. /s

I look forward to Elop joining or creating a new company that will eventually get bought by MS.

Now make Joe Belfiore president of everything. The man is a legend!

Hope Nadella, he's a trojan horse of apple

Better for Microsoft's mobile efforts. There will be more optimisation and integration between the Windows, Surface and the Lumia team now.
Now just if they could merge the Lumia and the Surface team altogether.

Was about time, no one will miss Elop

i like this very much 3 divisions seems to be fine

I feel bad for Elop, he did a good job at Nokia ... And I'll be forever grateful to him for putting Symbian out of its misery.
_______
I wish him best of luck with his future plans

Woohoo! Now there's ever so slight hope that there will be some high end Windows phones that will be sold somewhere other than in the back room of one AT&T shop in Podunk, PA.

I've a feeling they're gonna make him Trojan horse again and be a CEO of a company they're going to buy next.

Who is the guy that killed the moonraker watch for band? Should be fired too...

Isn't Joe Belfiore an executive?! O.o

Don't hit the door on the way out Stephen. Bottom line is that Windows Phone has failed.

It's about time, I was surprised they even made him the head of devices after his horrendous performance leading Nokia.

Finally the sacked the trojan horse who killed Nokia Posted via the Windows Central App for Android

Good riddance to the man who did more than anyone else to destroy Nokia's Devices business. Now the countdown to the end of Lumia begins.

Elop must rejoin Nokia and make it big again.

Nokia didn't have much choice then than to support WP.. Iphone changed the mobile phone world completely and symbian was not up to it.

Excellent news. Elop (or as I liked to call him Eflop) was bad. He was an excellent public speaker, I'll give him that, but I did not like the way he ran Nokia and was disapointed when he came back to MS when they bought out Nokia.

Not sure why, but I would not be surprised to have his name come up again after November 1st at HP Inc.

The season of the killing.... By SElop

A time will come Nokia Phones will runing Android! i will be the #1 to buy IT!!!!

I once had a dream to work for Microsoft. Today that thing just ends. Microsoft never gave credit to Nokia or people like Elop who set new benchmarks in hardware space. The best company to work for is self.

Finally!!! Now Nadella as next!!

I am very happy because, as announced by CNBC , MSFT has decided to make Cloud & Mobile its #1 priority . That means better hardware and software coming our way which in turn will force businesses to recognize windows phone and create more apps for us Actually, I was set to leave and sell my 1520 and go with Note 5 when it comes out but now I have changed my mind . Smart move

Bummer! I was looking forward to seeing Mr. Elop on stage, presenting the Windows 10 flagship devices. By far one of the best presenters in mobile. My one concern is that with the departure of Mr. Elop, Microsoft loses someone with important experience in the mobile world. It seems like Microsoft has lost more of Nokia than they actually acquired. I hope that MS manages to retain Juha Alakarhu and the rest of the critical engineers / pureview team. Thank you Mr. Elop and the talented people at Nokia for giving us such brilliant devices as the Lumia 920, 1020, and 1520.

i really don't think that was a smart move. Elop was an asset, and MS should have fund another spot for him, if his position was eliminated and no longer available. wow, I'm just really shocked. This, i was NOT expecting at all. i really like Elop. Hope he doesn't go to CrApple or Android. I like Terry, but i don't think he is a go getter kinda person. MS needs a person that will kick CrApple and android's butt, by grabbing the bull's horn and introduces killer phns with unbelievable specs that no other brands have. Also, goes crazy with marketing all around the world. I think Elop, was that person for the job. I just don't see it in Terry. We will see. I hope I'm wrong, and Terry will be that guy.

If MS history is any indication, every executive shake up like this precedes the killing/dropping of a product within 3-6 months of such an announcement/reorg. This game of musical chairs helps to buffer the outgoing exec from the decision (he's already gone), and protects the incoming guy (he just got here).

Good riddance, Elop was useless.

Will never forget Nokia my first phone and still rocking a Lumia 930. Won't feel the the same with Microsoft branding

Someone had to take the fall for the Windows Phone failure.

Hopefully with this shift MS will develop more devices for phones. Since Elop and the takeover, MS hasn't really had many phones out like Nokia did in one year. Maybe this will change now, Elop is slow and I don't even remember him having a press conference for anything. Belfiore did for the phone os but that was it. Let's hope the pace changes to a more fully functioning competitive division. Posted via the Windows Central App for Android

Not sure where you've been looking... they've been churning out new models every few weeks.

You don't remember the day he whipped out the 1320 & 1520?

Pepole come and go. I am surprised this wasn't sooner but now that layoffs are done they need to lay off a few more. I hope the phones don't go away. As microsoft needs something to show off in there fancy stores that they built every where. It would be a shame to see the stores go and the phones.

Daniel - good thing you renamed the site - windows central - because I am hearing Windows Phone will be dead by end of the year.....

These news about valuable people going away makes me think: Is really Microsoft considering the implications of its actuations? I'm afraid of what it means for the competition who can take advantage of this situation in their own benefit, hiring those people full of knowledge and expertise, and much relevant, the information they can share about Microsoft plans. Look about what happened with this technician from Nokia with high expertise in camera lenses who was acquired by Apple, and probably there are more examples as that. Besides is beeing rumoured ongoing plans by Nokia to return to the smartphone business. I'm very concerned and anxious about Windows 10 and what it has to offer in terms of universal execution and high performance. In addition I'm planning to acquire a newly released Windows Phone ready to run Windows 10 properly, giving me a unique experience. I hope my plans finish in a happy end, knowing Microsoft is going to support me without time limit in a way beyond. Well, I just wanted to share my fears about this new cuts.
Windows Central Newsletter
Thank you for signing up to Windows Central. You will receive a verification email shortly.
There was a problem. Please refresh the page and try again.