Microsoft reaffirms commitment to E3 2019 after Sony pulls out
We definitely didn't expect this.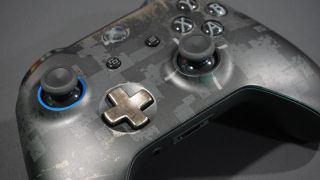 Today, Sony announced that it won't hold a media briefing at E3 2019. The news comes as a surprise to many, with both a new console generation on the horizon, alongside new PlayStation 4 titles. While Sony is likely hosting its own independent conference sometime next year, Microsoft has used this opportunity to reaffirm its commitment to the show.
After news spread that Sony cancelled its yearly appearance, Head of Xbox Phil Spencer and the official Xbox Twitter account reaffirmed the company's commitment to E3. Spencer said that the team has "a lot to share with fans at E3 2019" and it's "always a high point of the year to witness the industry's creativity and the energy of the community."
Over the past few years, a lot of publishers have held their own media briefings and E3 is seen as less relevant. The fact that Sony won't hold an event can be seen as a major blow. However, given the fact that E3 has let in fans over the past few years, it's turning into a celebration of gaming.
It's unclear why Sony decided to cancel its event, but this seems like a great opportunity for Microsoft to promote its next-generation console and announce upcoming games from first-party studios like Playground Games, Ninja Theory, and Obsidian Entertainment.
Keep an eye on WindowsCentral.com/Gaming for all the latest in Xbox and Windows 10 gaming, accessories, news, and reviews!
Windows Central Newsletter
Get the best of Windows Central in in your inbox, every day!
Asher Madan handles gaming news for Windows Central. Before joining Windows Central in 2017, Asher worked for a number of different gaming outlets. He has a background in medical science and is passionate about all forms of entertainment, cooking, and antiquing.
Sony cancelled its briefing because Microsoft will present all multiplatforms and Sony already showed time and again Last of Us Part 2 and Days Gone. As for Sucker Punch, Ghost of Tsushima is still in active development, same with Nioh 2. They don't have anything else to show for the moment. What would they show, future content for Destiny 2?

Haha. Even Nintendo's Reggie did the same thing.

I hope they reveal Xcloud!

I hope Microsoft really blows the game industry away at E3 2019 and gain back the Xbox 360 console popularity for the brand so Sony can have major comp again.

I don't think it has that much to do with the PS5. Obviously it will have its focus show on their own with games being developed already for it. If any I think and some of my PS working friends too.. Its about it being a wait and see game. Will Xbox show or hint the next Xbox? Something that Sony can adapt on and avoid another lash like the PS4 pro had.

What else can Sony show us other than third person games with zero replay value where you mash buttons, swing from generic building to generic building and wash dishes? Do they have news on native 4k, backwards compatibility, cross-console play, commitment to a better online infrastructure, a game pass like service, 4k blu-ray movie player, hdr/dolby vision support, dolby atoms, not charging people for a gamertag name change?

sony will probably have their own close after E3 for PS5 to not get drowned out by the event and then steal the thunder away from everything that just happened at E3

I think the real reason they decided to pull out of E3 was that they have arguably lost the stage to Phil Spencer for the last couple of years.

No that was true, MS was the most successful conf in terms of audience, while Sony was 3rd to ubisoft

Well, audience doesn't mean quality now, does it?
Plus let's not forget there is something called timezones. Sony's conference is around 3-4a.m. in C.Europe.
If you want to compare views let's look at youtube official channels.
XB's official channel E3 briefing: 887 607 views, 22K Likes
PS's official channel E3 briefing: 2 393 337 views 47K Likes

That's actually false. If you want to compare views then tally the Twitch, Mixer, and YouTube views together from all channels.

And those figures would be?

LOL how are my figures false? LOL I'm talking of youtube specifically.
I went to official twitch channel of XB and PS and their numbers are very similar.
Mixer? I have no idea how that thing works. Couldn't actually find a video of E3 briefing with the number of views. Why don't you post a link of that here, Asher Madan?
Plus I haven't even counted the playstation channels of other languages that don't really exist with the XB channel.
Just the Japanese one got around 770k views which is close to what XB briefing did on youtube. That itself says it all, really...

Sony is not going to E3 2019 because the PS5 will lanch on March 2020 and they want to show their next gen console and their next gen games in a dedicated event, and why they don't want to announce it at E3? Because they want everyone's attention, if they showed it at E3 they would have to share peoples' attention with Microsft, Nintendo, EA, Ubisoft, etc.

Very interesting by Sony. They always have that ability to surprise people.
I'm not going to speculate or try to guess the reasons and what will happen.
I'll just wait and see... :)

They're going to reveal everything at the PlayStation Experience. There isn't a surprise. The event just won't be towards the end of the year.

Like I said I don't comment on rumours. Unlike you who tries to make speculations and rumours sound as fact, I'll just wait and see...
Cancelling E3 was a surprise you said it yourself in your article. duh
Windows Central Newsletter
Thank you for signing up to Windows Central. You will receive a verification email shortly.
There was a problem. Please refresh the page and try again.