Microsoft releases official Windows 10 S ISOs to MSDN subscribers
Windows 10 S is now officially available in ISO form for MSDN subscribers!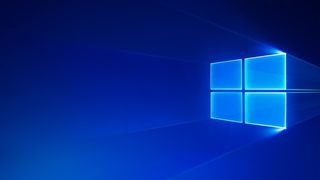 (Image credit: Microsoft)
If you're an MSDN subscriber, we've got some good news for you. Microsoft is now making available official Windows 10 S ISOs for developers, meaning MSDN subscribers can now download, install and activate Windows 10 S on any device.
Microsoft says the availability of these Windows 10 ISOs are primarily for developers and the education market. The availability of these ISOs mean more people can download and use Windows 10 S, without needing to buy a machine that comes bundled with it.
MSDN subscriptions are pretty expensive, but it likely won't be long before those ISOs get mirrored online elsewhere (we don't recommend downloading ISOs from unofficial sources, of course). Microsoft says they will be releasing the ISOs alongside an Update Assistant Tool for existing Education customers next week.
See MSDN Subscriber Downloads
Zac Bowden is a Senior Editor at Windows Central. Bringing you exclusive coverage into the world of Windows 10 on PCs, tablets, phones, and more. Also an avid collector of rare Microsoft prototype devices! Keep in touch on Twitter: @zacbowden.
It hints at the future availablity of Windows 10S as free OS to install on any device.

Probably next yeah when the free upgrade to Win 10 pro lapses. It'll probably be the only distributed version, just having bundles codes to unlock either home or pro.

Actually, it is good thing. I don't know why people around the internet is seeing it as a bad thing. Actually it is good....best thing. Windows 10 Pro retails for $199 and with windows 10 S they are getting it for mere $50. That is actually good deal. I can understand that no body wants to pay $50 after purchasing a laptop for $1000. But MS is not at fault. These companies are so wicked. E.g. Acer predator retails for as high as $9000 but they give you Windows 10 Home. Seriously?😲 Even after giving windows 10 S they are not going to decrease the selling price in order to increase their profit margin and later blame MS for making it costly.

I was thinking the same thing. Would a nice os for refurbished pcs if free.

Yes, actually this will also make a good choice for laptops which comes without Windows(they generally comes with either DOS or Ununtu). These laptops generally costs $50 or more less than those comes with windows 10 Home. If a user is buying a laptop for only media consumption than windows 10 S is perfect because App store is not that bad as it was used to year before. There are all the apps for every general purpose e.g. 8zip for .rar and .zip files, Torrex-Torrent client, my tube for YouTube, groove music, CC Player same as MX player in android(better option than stock Films&Tv app for touch screen devices), paint 3D (soon classic paint app will be in the store), polarr photo editing apps and also other sophisticated apps even for semi advanced users, etc. etc. And I don't thing for a media consumption device anything extras are required.

I doubt it with an msdn subscription you get access to full installs of all of MS OS for development work.

No, you get the access. Actually, MSDn subscriber means Visual Studio Subscriber in new terminology. But people are still used to call it MSDN Subscriber even some of the very old documentations and help articles on MSDN network and Microsoft answers still calls it MSDN Subscription.
In short, if you have paid to be a subscriber = Visual Studio Subscriber
If you didn't pay= MSDN Subscriber.

You definitely pay serious amount of money to become Visual Studio Subscriber.

Should be getting Windows 10 Pro free then any day now.....

No, it won't be available for free. Instead, my guess is windows 10 Home will be scrapped permanently. New PCs will come with only windows 10 S or windows 10 Pro. According to MS policy for windows 10 S, Windows 10 pro upgrade will be free if laptop costs more than $800 and comes preinstalled with windows 10 S.
So, that's why my guess is MS will phase out windows 10 Home completely by the end of 2018. It is rather good decision because now people can upgrade to windows 10 Pro for only $50. Currently, windows 10 Pro retails for $99 if upgrading from windows 10 Home otherwise it costs $199 which is way more than mere $50 upgrade from windows 10 S.

This makes sense, so doubtful MS will do it!

Awesome. I have been wanting to try this on an older Asus VivoTab 8 tablet.

Finally. I got a Surface Pro 4 and never got the update automatically until now. I know I could have manually do it but I wanted to wait for a automatic update so I know that it was stable and mostly bug free for the Surface pro 4
Windows Central Newsletter
Thank you for signing up to Windows Central. You will receive a verification email shortly.
There was a problem. Please refresh the page and try again.