Microsoft reportedly acquires Israeli cybersecurity firm Adallom for $320 million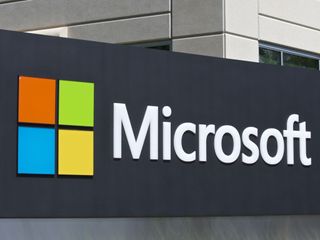 It looks like Israeli cloud security firm Adallom is the latest company to be acquired by Microsoft for $320 million, according to local business publications Globes and Calcalist.
Adallom — which has raised $49.5 million thus far — offers "seamless security" for enterprise customers, offering a range of solutions for businesses to secure their data in the cloud:
Founded in 2012, Adallom is headquartered in Palo Alto, California, with a development center located in Tel Aviv. The acquisition will reportedly set the stage for Microsoft to open a cybersecurity center in Israel.
At this stage, both Microsoft and Adallom are yet to confirm the acquisition. We'll update the article once we know more from official sources.
Meh! Another acquisition.

Meh? Acquisitions can be exciting!

And as it relates to security I would add essential.

Can be, but this one is not. They also bought fieldone.com, boring.

Microsoft is #1 in the game of agar.io these days

Aah good ol' Microsoft :)

Sheds a fair bit of mass every now and then too...

MS is always buying things...

Seems to happen a lot in the tech world.

Microsoft always acquires everything but doesn't develops anything.
Even WP7 and WP 10

World doesn't revolve around just phones and no matter how much you out anyone else believes it should, Microsoft is a Software company first.

And windows phone was a "software"

But it is hardware dependent... Microsoft is trying to grow as a hardware independent software company

No, the Windows Phone OS is a software since you want to be ignorant of the point I was making.

You do realize that all major corporations buy small companies for their inventions, contacts, etc. Even Apple/Google has purchased the majority of their technology. The HoloLens is something new.

They always buy useless , Here & MixRadio should have acquired by Microsoft

While don't agree with MS buying useless... I do agree they probably should've bought Here and definitely should've bought MixRadio.

Didn't Mixradio come along with the Nokia deal and then they sold it?

They aquired MixRadio as part of the deal with Nokia. They spun it off into its own entity,which then sold itself to another company. Supposedly they wanted to aquire HERE during the original deal, but Nokia wasn't willing to give up that division. Which is kind of funny, given the fact they are now in talks with several companies, attempting to sell off the HERE group. But they almost certainly want more than Microsoft is willing to pay for it. And not all of their purchases are useless. You may not immediately benefit from it, but it serves a purpose. These aquisitions are used to benefit (in most cases) their various platforms. In this case, this is something that would be a benefit for Enterprise customers, which potentially means more customers (therfore more money) for Microsoft. Which in turn could help boost their user base across platforms on the Enterprise level.

Monday Trivia - company name translates to "Up to here"

Better to just Window shopping

It's confirmed in Microsoft blog.

Give it back, not trustworthy!

Another company only 3 years old selling for $320 million. Moms raise your kids to be programmers. Posted via the Windows Central App for Android

Saddly, programmers don't know how to start, grow and sell bussiness. Sometimes, there is a busnisman who knows how to code and that make confusion. Actually, there is nothing sad about it. I don't want to run business.

In that case be prepared to work for some else or sponge of the government for the rest of your life :P. You cannot get by in this day and age without money......

The Beatles say "All You Need Is Love". Mind you they also said "Your Love Won't Pay My Bills"

No, Tel Aviv is in Israel. Sorry bud. - Sent from Windows Phone in The State of Israel

Israel, not Palestine. Time to get over it and move one with your life. One nation is recognized as is one of the cradles of innovation, the other needs to get past the hatred to allow it's people to develop and become a contribution for this world

Let the anti-Israel and anti-Semitic posts commence.

It's a shame anti-Semitism is back again, nobody learned about WW2.

being anti-Israel != anti-Semitic.

Lets see how many workers will keep their jobs.

Anti-Semitism is living here, you should be ashamed! I Guess you never been in ISRAEL and you know shit about what's really going on here

Haha, what have you thought? This is the internet. If this was youtube everything would have already gone haywire

Isn't there something about Godwin's Law in all this..?

By the way, Microsoft just now bought another Israeli firm, FieldOne from jersey who's here owners are Israelis..

And Microsoft puts the final nail in blackberry with enterprise security features

I hope blackberry will do well when they have switch to android. It would be awful to see them go. BB OS is so great from a design standpoint. The only OS that managed to make me think about switching fir a short time. Those gestures just work so well!

Blackberry is mdm now, really, as the hardware has tanked - BES with its government compliant software hadn't got anything to do with this cloud security firm, directly. I'd you want to make that comparison it's actually Samsung Knox that is putting paid to BlackBerry, being able to be deployed across a wide variety of hardware and, now, certified as highly as BlackBerry.
.
And yes, bb10 is rather elegant bit, unfortunately, the hardware is doing rather poor so I think their focus on purely Enterprise driven sales, as low as they are, is justified. Shame as having choice is a good thing.

What's going on down there? Everyone is acquiring Israeli firms / startups :-o
Seems like they have a lot of innovation going on there.

Israelis has a solid smart brain.. No wonder if companies try to own them..

Yes, lot's of smart people over there, and lot's of jealousy surrounds them.

read Startup Nation, provides a very good explanation about the start-up scene in Israel

This acquisition goes to the root of msft's core cloud business - but they're is resistance to going cloud. MSFT did the rounds with a rep, at Canary Wharf, and came to a couple of investment firms I have - actually pretty much all of us were not interested in their solution - but then it's not prudent to float financial data anyway. Still, interesting acquisition.

More lay offs to be announced in 3... 2... 1...
Windows Central Newsletter
Thank you for signing up to Windows Central. You will receive a verification email shortly.
There was a problem. Please refresh the page and try again.