Microsoft responds to Xbox Live release drought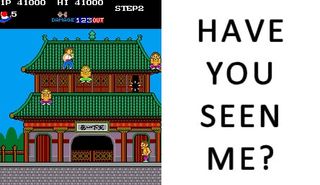 As gamers have surely noticed by now, there was no new Xbox Live release for Windows Phone this week. The same applies to last week, which means we haven't had a new Live game for two weeks in a row. It's a frustrating situation for avid gamers and Achievement hunters, and has lead to much speculation about the cause of the release drought.
Who better to ask about the situation than Microsoft themselves? So we asked and this is what Michael Yaeger, Senior PR Manager for Xbox Live, had to say about it:
In other words, while many games are in development, none of them has been ready to publish in the last couple of weeks. Yes, it's disappointing to people who want more games to play. But Michael stressed the importance of properly testing games and maintaining Xbox Live's high quality standards. I can see his point there – I would rather have no game than a buggy game that takes months to get fixed (like I Dig It, whose patch finally went live recently).
The timing of this drought closely matches the recent release of the Windows Phone Mango update, causing some folks to wonder whether Mango (aka Windows Phone 7.5) is keeping new games at bay. Could Microsoft be reluctant to release Mango-exclusive games when Mango penetration hasn't reached 100 percent yet? "No. The Windows Phone 7.5 update or its penetration rate does not play role in the release of LIVE titles." Good to hear. We all love Mango, and nobody wants it to start causing problems like this.
What about Shao-Lin's Road and Time Pilot, the two long-completed but unreleased Game Room titles I'm contractually obligated to mention every time we don't get an Xbox Live release? While Yaegar couldn't provide a status update on those games, he did promise to look into it. Hopefully we'll find out whether or not they have been cancelled soon. My head says yes, but my heart hopes no.
Finally, the million dollar question: will there be an Xbox Live release on October 19? Nobody can say for certain just yet. Be assured, though, that during the last few weeks, previously announced titles like Toy Soldiers: Boot Camp and Kinectimals have been inching closer to completion. Once the regular Xbox Live release schedule picks up again, things should be sailing smoothly for the foreseeable future. In the meantime, I'll be plugging away at Puzzle Quest 2. Man that's a long game!
Paul Acevedo is the Games Editor at Windows Central. A lifelong gamer, he has written about videogames for over 15 years and reviewed over 350 games for our site. Follow him on Twitter @PaulRAcevedo. Don't hate. Appreciate!
What about the issue of current games being updated to Mango? I think it's pretty poor that they highlight games as deals of the week when those games haven't been Mango-enabled (and goodness knows the developers have had more than enough time to do it). Sonic is recent example.

I would rather they take their time and release quality titles. They should also look into getting some of the non Xbox Live games on Xbox Live. Monster Up, Bouncy Mouse, Bye Bye Brain are all better than most Live games.

I'm still waiting for the International release of LIVE Sudoku... it was blogged by MS that it would become available shortly months ago to other Countries other than US and UK'Bring It' to Australia

Sudoku's not in the uk yet..

i would rather see The oregon trail in UK :(

Im still awaiting for the long ago annouced Splinter Cell and Asphalt to be released! I hope GameLoft havent changed their minds or something.

Really is that the best excuse they could come up with when they've only been offering one game a week? It's not like they released so many them that they suddenly got caught empty ended.Even some announced launch games are still missing!The one area Microsoft has expertise over Google and Apple is gaming but they're not really taking it seriously which is a shame.(I know, patience, bla bla bla... How many years before the record is broken?)

If Microsoft was serious about Xbox live for windows phone 7, they would be banging on Sega's door. Where are all the classics. Games like Shining Force would run exceptionally well on a touchscreen interface. I am sure that the file size would not be an issue. Microsoft, there are hundreds of titles ready to make you money. You need to get a hold of that vast library of games. Go for it. I believe in you.

I don't think people want classics, people who buy smartphones are not necessarily gamers. They want quick and enjoyable novelties that are perfect for touchscreens. Things like Cut The Rope or Game Devs Story. Those who are indeed gamers want games like Dead Space or Rage.Can you imagine Microsoft releasing an old Sega game when the iPhone is getting Infinity Blade 2? Oh my God!Microsoft has been in the gaming industry for a decade, they have a strong relationship with developers. Really they should be doing a lot better than what they're doing now and a lot better than ports of retro games.

I get your point, but games like "Cut the Rope" are just not worth it to be an Xbox Live title. The Xbox Live series is not about completely casual games where you just slide a finger and that's it. Don't get me wrong - there is nothing wrong with those games - i just think that Microsoft don't want to publish such games under their brand.

I agree with Mooncow that classic RPGs are actually a great fit for phones. And Sega has ported several to iPhone, so they could easily be bright to WP7 as well. Even people who like Dead Space might also enjoy RPGs - I know I do.

Thanks for contacting them about this Eastx. But that is a really lame answer they gave you. I guess I should get used to not expecting a game every week.

I hate to be one of THOSE KINDS OF PEOPLE, but Game Room games hurt the image. They are tired, forgettable, hideous games that are usually not even fun.

I think Shao-Lin's Road is quite fun, and Time Pilot is decent. it all depends on the game. But just because you don't like classics, that doesn't mean nobody does.

I think what he meant is that classics may be good for some people - but classics won't suffice for everyone. We need quality titles as a main base, and classics as an addition.

I don't think that's what Tjarren is saying at all, but I do agree with your viewpoint. Absolutely, releasing too many Game Room titles in a row like they did earlier this year was bad and got on everyone's nerves. But my original point is that even a Game Room game is better than no game at all.

Problem is its not mircosoft's decision to port shining forces (I would cry in joy if it did though so dont get my wrong) or any game for that matter its the developers and most developers won't port a few of there titles tell they see more unit sales, so I am afraid we are stuck in a loop until either the platform sells well and compete with I would say (wp7 not windows mobile) needs a 15-20% marketshare then we would see developers running to get there titles released on the platform
Windows Central Newsletter
Thank you for signing up to Windows Central. You will receive a verification email shortly.
There was a problem. Please refresh the page and try again.