Microsoft reveals a ton of upcoming ID@Xbox games coming to the Xbox One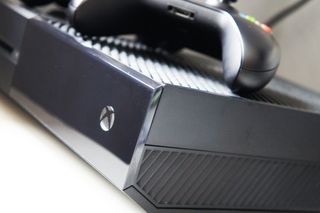 Microsoft unveiled a long list of upcoming ID@Xbox games today that will be released for the Xbox One console in the coming months. Many of those games are being demoed this week as part of the 2015 Game Developer Conference in San Francisco.
In case you're unfamiliar with it, ID@Xbox is Microsoft's label for Xbox One games that are made by small independent teams and are generally available just by digital download. Microsoft stated today that 900 of these studios are making games with the ID@Xbox development kit.
Here's a newly updated list of ID@Xbox games that Microsoft says are in the works for the Xbox One, including some that are exclusive to the console. Get ready because this is a very, very long list:
Bedlam (RedBedlam): Based on the novel by award-winning British author Christopher Brookmyre, this is a shooter for everyone who remembers gaming in the '80s and '90s!
Beyond Eyes (Team17): How does a blind person navigate the world? This unique title might give you some sense of what it's like to live in a world without sight, as you control a young girl in search of her lost cat.
ClusterPuck 99 (PHL Collective): This competitive sports game features eight-player local competitive action.
Cuphead (Studio MDHR): A run-and-gun adventure, with plenty of 1930s style animation to keep things interesting! It will make its console debut on Xbox One!
Earthlock: Festival of Magic (Snowcastle Games): An exciting, nonlinear role-playing game.
The Flame in the Flood (The Molasses Flood): A rogue-lite river journey through the backwaters of a forgotten post-societal America. It will make its console debut on Xbox One.
Fortified (Clapfoot Games): An exciting new take on action-strategy games that combines shooter, real-time strategy, and base defense mechanics.
Game 4 (The Behemoth): One of the weirdest turn-based strategy games you'll ever play, with plenty of The Behemoth's unmistakable style.
Goat Simulator (Double Eleven): You are a goat, and you are on a rampage. What more do you need to know? More goat to the people!
LA Cops (Team 17): This top-down strategy shooter celebrates everything awesome about '70s cop fiction.
Magic the Gathering: F2P (Wizards of the Coast): The world's most beloved collectible card game goes free-to-play! It will make its console debut first on Xbox one
Mighty No. 9 (Comcept): This Kickstarter darling is the brainchild of acclaimed developer Keiji Inafune, the creator of Mega Man. True side-scrolling perfection!
Pixel Galaxy (Serenity Forge): It's one heck of a hectic shoot-'em-up, inspired by Katamari Damacy. Grow, make friends, and survive together!
R.B.I. Baseball 15 (MLB.com): The legendary Major League Baseball franchise returns with fresh game modes, authentic ballparks, improved animations, and deep stat-tracking.
Rivals of Aether (Dan Fornace): This fighting game challenges you to uncover the elemental mysteries of Fire, Water, Air, and Earth.
Shadow Blade: Reload (Dead Mage): Guide a young ninja on his journey to seek the teachings of the last remaining ninja master as he embarks on a quest for revenge.
Shovel Knight (Yacht Club Games): Steel thy shovel! The amazing retro sidescrolling adventure is coming to Xbox One!
SMITE (Hi-Rez Studios): The next evolution in multiplayer online battle arena space. Assemble your team, choose your hero, and destroy your opponents. Stay tuned for details on the Xbox One beta, coming very soon!
Submerged (Uppercut Games): You're trapped in an ancient, half-submerged city, with next to nothing. Explore the flooded cityscape and scale its buildings in a fight to survive!
Super Dungeon Bros (React! Games): A multiplayer dungeon-crawling extravaganza with a rock music theme. Get your bros together and get ready to rock out!
SWORDY (Frogshark): In this multiplayer physics brawler, you will hit your friends until they explode. You really have to see this one to wrap your head around this craziness. We're pleased to say Swordy will debut first on Xbox One.
The Sun and Moon (Digerati Distribution and Marketing): It's a platformer with a twist: You can dive into the ground, reversing your gravity while conserving your momentum. Winner of the Ludum Dare 29 competition!
ZHEROS (Rimlight Studios): This 3D action brawler – set in an alternative future universe – is rife with engaging combat and outrageous characters.
Microsoft also provided a list of even more upcoming ID@Xbox games, including:
inXile Entertainment's Wasteland 2,
A Crowd of Monsters' Blues and Bullets
David Jose Lourenco Amador's Quest of Dungeons
Grande Games' Commander Cherry's Puzzled Journey
34 Big Things' Hyperdrive Massacre and Red Out
Little Green Men's Starpoint Gemini 2
Pewter Game Studios' The Little Acre
Space Dust Studios' Space Dust Racers
Tick Toc Games' The Adventures of Pip
Digerati Distribution's Paranautical Activity and Slain
Drop Dead Interactive's Gear Gauntlet
Hitcents' Draw a Stickman: Epic
Team2Bit's Reagan Gorbachev
Lince Works' Twin Souls: The Path of Shadows
Makin Games' Raging Justice
Noble Whale's Grabbles
Torch Games' Run
Vertigo Games' World of Diving
Maestro Game Studio's Luna's Tale: The Curse of the Forgotten Doll
Unruly Attractions' Standpoint
On top of all those game announcements, Microsoft has also updated its official Xbox YouTube channel with over 30 trailers featuring many of the games on those lists. Stay tuned as Windows Central will be reporting directly from the Game Developers Conference this week.
Source: Xbox Wire (opens in new tab), Xbox (YouTube)
Windows Central Newsletter
Get the best of Windows Central in in your inbox, every day!
Yeh and supposedly happy wars is coming this month and Is cross platform with 360 (as well as World of Tanks). I think that the 360 preview will have something to do with this effort, maybe being able to view the current game played by XB1 users or joining parties with XB1 users. This would be very cool!

I need shovel knight asap

That is a long list. Very cool. I do like their ID@Xbox program.

Release Dates?? Cuphead looks awesome!

Yes! Cannot wait to play Cuphead!

Why do you use a weight measurement (ton) to describe the amount of something (list)? Lol

Yeh, a metaphor, I understand lol. I was kidding though, I understand its very common haha.

Well, technically ton is a measure of mass, not weight. ;)

Yes!!! The list look very good!

I love to see Team 17 in the list. They are relatively local to me, in fact I drive near their offices daily. Hope they produce something good. I like Worms, but there is something not right with multiplayer mode, I can never get a game.

Where is below on the list

MS seems to took it down some ID@Xbox rules.

Sooo, whatever happened to Xbox One backwards compatibility feature to either emulate or play 360 games. Seems as if Microsoft just twirling they thumbs waiting for that demand to die out. Anyone else waiting for and 360 compatibility for the One? I myself have to many physical and downloaded games I still like on the 360, mainly "Marvel vs Capcom 3" & "Mortal Kombat 9"... Oh yea...

And this has what to do with this article you big cry baby?? Damn the crying on this site.

Not really relevant to this article, but I'm pretty sure that Microsoft was clear that backwards compatiblity wasn't used much at all last generation, so they weren't going to waste the resources doing it like they did before. I wouldn't be surprised to see game streaming for a subscription to all their old games this year though.

Still waiting for my Xbox one!!!!
Unfortunately in Nicaragua there are not here yet!
And the only ones: 700$
Miss US!

I can't wait for mighty no. 9

I thought Rogue Legacy was coming as well?

It's not a complete list. Also, we really miss you during our Twitch streams!!!

Wasteland 2 on my Xbox One???? OH HELL YEAH!!! Played the first one on my Commodore 64 what seems like eons ago. CAN NOT WAIT!!

Played Wasteland 1 on my C-64 back in 1988. Backed the kick starter for Wasteland 2. It's an excellent game, and I'm glad they are bringing it to more platforms. Especially the Xbox one.

Good. I've been looking forward to this.

It would be awesome if these were cross platform in the W10 store (I know its way too much to ask). Although some wouldn't be able to run on lesser hardware, something like shovel knight could run on phones, tablets, etc.

Can't wait for Shovel Knight and Cuphead!

Swordy looks fun. IDARB is still at the top for me though and it's gonna be hard to beat

GunSport is going to take the cake!

What makes you think that? I just watched a trailer.... It doesn't look near as fun. Definitely missing any sort of awesome commentating!

Shovel knight is an excellent game! MTG could be cool,as long as it's not to dependent on the microtransactions. Posted via the Windows Central App for Android

Kinect Adventures? or something similar would be great.

Needs more classic Sega games. It can't be that hard to port some RPGs to the One.

Clusterpuck99,Fortified and Wasteland2 are a must have for me. Great games!

Id like to see glquake there , id love to play that on the xbox one, get some DM servers up and running I would be in retro heaven...

That's awesome, can't wait until a few of these pop up for sale.

I wonder if Pillars of Eternity can be done for consoles? Hmmm

LOCAL multiplayer love.. I saw at least 3 games swordy/knights something?/clusterpuck99 that all seemed to support 8 player local mayhem.. I don't use them often but having those type of couch games is really fun in a local group situation

900 studios. That's an impressive number. Glad to see that so many Indies are working on titles for the One after such a rough start.
Windows Central Newsletter
Thank you for signing up to Windows Central. You will receive a verification email shortly.
There was a problem. Please refresh the page and try again.