Microsoft is sending some Skype users 20 free minutes of calls to make up for outage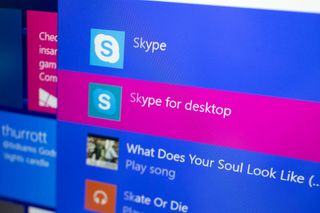 Microsoft is trying to make amends for an extended outage that happened in September in its Skype service. It has been emailing some Skype users informing them they will soon receive 20 free minutes of calls.
Here's the text of the email that's being sent to at least some Skype users today:
It's not currently clear how many Skype users will get this free offer. It may only be available for users who have subscribed to the paid Skype Premium service.
I got it but its not enough to make it up compared how much I suffered and frustration. End up using phone and mobiles which is very expensive.

I got an office 365 personal subscription, and they wont give me the sixty a month they owe me. That link Skype account link won't show up on my accounts page.

Me too, not sure how this is supposed to work...

I have 60 minutes with office but they do no work

You've to go the Skype.com and claim your minutes

I have the minutes on my account but when i call from a computer to a fix number i cannot be heard and i don't hear anything... just a long and annoing tipe of beep.

Skype is very nice and in terms Microsoft. I never experienced an outage. U guys be happy they even gave an apology. Would apple and Google do that NO! Appreciate and don't bitch.

Can these be used on the new messaging and phone app for Windows 10 mobile, since they are skype integrated too.

Any difference between these two Skype's (picture)?
And actually let me ask this here.
How do I remove all my PHONE contacts from Skype and Skype contacts from Phone (app on phone - I know about the filter).
ALL my phone contacts appear as two linked contacts, Hotmail and Skype. Say I have four phone numbers saved under one contact, if I unlink Skype and Hotmail one will grab two numbers and other one too takes two numbers. But the worst part is I CANNOT delete Skype "portion" on the phone. I have Pin, Edit and grayed out Delete options

20 minutes total, or 20 x 68?

I have it, and I've not got Skype premium.

Yes that's true....I've received that email too from MS stating the same....

Ever heard of Bing points, free Skype minutes for life

I got it but it's useless for me as a Skype World Unlimited user. Since I have unlimited minutes, adding minutes doesn't do much.
A credit to my Microsoft account in the value of 20 Skype minutes would be better IMO Posted via the Windows Central App for Android

I received the email as well without being subscribed to any premium subscription. I logged into my account on the web and found that I have a new subscription called 20 minutes - 7 Days which shows that I have 20 minutes left on it.

I got that mail from them. But I don't really use Skype for PSTN calls so.. Thanks. Posted via the Windows Central App for Android
Windows Central Newsletter
Get the best of Windows Central in in your inbox, every day!
Thank you for signing up to Windows Central. You will receive a verification email shortly.
There was a problem. Please refresh the page and try again.