Microsoft Studios: All the Xbox games, rumors, and projects in development
Microsoft's Xbox platform is excellent, but the noise about the quality of its exclusive games is growing louder by the day. What exactly are Microsoft working on right now, games-wise?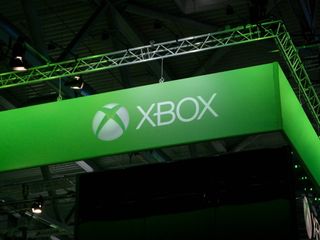 (Image credit: Matt Brown | Windows Central)
As powerful as the Xbox One X is and how versatile and affordable the Xbox One S is, Sony's PlayStation is winning the lion's share of praise when it comes to high-quality exclusive games.
Microsoft responded at E3 2018 by announcing the acquisition of several high-profile studios, including Playground Games, Undead Labs, and Ninja Theory. Microsoft also revealed that it's setting up an all-new studio in the Santa Monica area to take advantage of the wealth of talent in the area, dubbed The Initiative. Many of the projects being worked on by these studios will take time to present themselves, however, with third-party developers doing a lot of the heavy lifting in the meanwhile. That doesn't mean there isn't anything to look forward to in the near term.
So what exactly is Microsoft working on for Xbox in terms of games? Here are all the projects we know about, and a few credible rumors.
343 Industries
343 Industries was set up by Microsoft to take on stewardship of Halo, led by Bonnie Ross. Halo is Microsoft's flagship shooter franchise, associated heavily with the Xbox brand.
Halo Infinite
Halo's 6th mainline installment, Halo Infinite, is currently being worked on at 343 Industries. It follows on from the events of Halo 5, and will quite possibly tie into story elements from the spin-off RTS Halo Wars 2.
There's not a huge amount of information out there about what to expect from Halo Infinite, save for the fact it's heading to both Xbox and Windows PC.
Halo: Master Chief Collection
343i has been hard working on repairing the Master Chief Collection (MCC), which comprises several Halo titles of yesteryear into a single package. MCC also revitalizes various aspects of the older game's visuals, while bringing in multiplayer aspects in the process.
We've also seen some credible rumors that the Master Chief Collection could be making its way to PC in the future, but until they're confirmed, take it with a huge, huge pinch of salt.
The Coalition
The Coalition currently heads development of the Gears of War franchise, led by Rod Fergusson.
Gears 5
Dropping the "of War" from its name, Gears 5 is the next title in the saga, which takes place on the war-torn fictional planet of Sera. Gears 5 looks as though it will evolve the franchise' formula, which has historically focused on relatively linear, violent third-person shooting. Gears 5 is heading to both Xbox One and PC, with no known timeframe.
Gears: Tactics
The Coalition is working with Splash Damage on a new XCOM-like Gears of War title, dubbed Gears: Tactics. Taking place over a decade before the first Gears of War game, Gears: Tactics will chart the early days of the war with the locust, featuring heavy inspiration from XCOM's grid oriented turn-based tactical gameplay. The game has only been announced for PC so far, but we have a very strong reason to believe it'll head to Xbox consoles a little while later.
Gears: POP
Microsoft is working with Funko Toys to bring a mobile-friendly "Gears experience" to Android and iOS devices. Very little is known about exactly what Gears: POP is, but it should be a fun addition to the Gears lineup.
Turn 10 Studios
Turn 10 leads the development of the engine powering Microsoft's leading Forza racing games.
Forza Motorsport 7
Turn 10 Studios is currently working on providing new content for Microsoft's flagship racing sim franchise. In a recent interview, Turn 10 emphasized that the studio is not currently thinking about Forza Motorsport 8, and is instead focused on improving the core Motorsport 7 experience.
Playground Games
Playground Games recently joined Microsoft Studios as an internal team, and now represents one of the company's largest studios.
Forza Horizon 4
Playground Games is set to release Forza Horizon 4 on October 2, 2018, set in a stunning recreation of British landscapes. The arcade-focused racer emphasizes open world freedom and seamless multiplayer connectivity over its more serious Motorsport cousin.
Fable 4
In what is essentially an open secret, Playground Games is widely expected to be working on a new entry in Microsoft's dormant Fable RPG franchise. Following the closure of Lionhead and the cancellation of Fable Legends, it looks as though Playground Games has picked up the torch. Rumors of Fable 4 first emerged in a leak from Eurogamer, and we have since confirmed with our own sources that it does indeed seem to be truly on the way.
Mojang
Mojang is responsible for Microsoft's Minecraft franchise, but also works with Microsoft's internal studios in the US when it comes to the construction of the Bedrock engine that powers its cross-platform experiences.
Minecraft
Mojang is working hard on fresh updates to Minecraft, which now supports connectivity across Android, iOS, Nintendo Switch, VR, Xbox One, and Windows PC. The studio is also building a Super Duper 4K graphics pack for the Xbox One X version of the game, although the project has been hit with delays.
Ninja Theory
Ninja Theory is known most recently for Hellblade. The studio's "AAA" indie caught the attention of press and fans alike for its stunning art and visuals, and visceral portrayal of mental illness. Ninja Theory joined Microsoft in 2018. It's currently unknown what the studio is working on.
Compulsion Games
Compulsion Games is known for We Happy Few and Contrast, both titles featuring haunting stylized visuals. With We Happy Few on store shelves, the studio will turn its attention to building their first Microsoft Studios title, but it's unknown what they're working on at this time.
Undead Labs
Undead Labs also joined Microsoft in 2018, led by Jeff Strain of Blizzard Entertainment fame.
State of Decay 2
Undead Labs is known for State of Decay, and the studio just shipped the "Daybreak" DLC horde mode for State of Decay 2. While Daybreak was the final piece of announced DLC for State of Decay 2, we've heard some credible rumors that the studio is working on future content for State of Decay 2 beyond this "final" piece of DLC.
Rare
Rare is a legendary British studio known for classic titles like Donkey Kong, Goldeneye, and Banjo-Kazooie. The studio is led by Craig Duncan.
Sea of Thieves
Rare is all-in on Sea of Thieves at the moment, the company's large open-world multiplayer pirate adventure title. Rare is focused on adding new content and features to the game in the form of free updates.
The Initiative
Microsoft recently begin setting up The Initiative, led by Crystal Dynamics and Activision veteran Darrell Gallagher. It's completely unknown what The Initiative will be working on, but expectations are high for the studio, who are seeking developers with high-end game dev experience.
External publishing partnerships
Beyond Microsoft's internal studios, Microsoft Global Publishing also works with a range of independent studios to build exclusive games for Xbox and Windows PC. Here are a few of the projects that we know about so far.
Crackdown 3
Sumo Digital is working on Crackdown 3, aiming to launch on February 22, 2019. Crackdown 3 is an open world shooter full of over-the-top action and stylized visuals, as you play as a super-human law enforcer with the aim of ridding the city of crime and corruption. Crackdown 3 has suffered several delays, but we've heard the game is on track to meet its goals for a February 2019 launch, complete with the cloud-powered environmental destruction multiplayer mode revealed when the game was originally announced.
Ori and the Will of the Wisps
Moon Studios is hard at work building the next instalment to their hit platformer series, dubbed Ori and the Will of the Wisps. Will of the Wisps once again puts players in control of Ori, a supernatural cat-like creature with ace platforming skills. The game also updates Ori's combat toolset, granting players projectiles and melee weapons beyond the sparks Ori could shoot out in the first title. New traversal options also join the fray, complete with an addictive cloud-based racing multiplayer mini game dubbed Spirit Trials.
Age of Empires IV
Relic Entertainment is working with Microsoft on Age of Empires IV, bringing the series out of its slumber since the closure of Ensemble Studios. Very little is known about Age IV, but from the teaser trailer, it does appear that the game could span across several major historical periods.
Battletoads
DLaLa Studios is working on a revival for the Rare classic beat 'em up, Battletoads. Announced at E3 2018, Battletoads has a fresh, modernized art style, while retaining the classic side-scrolling beat 'em up gameplay with 3-player co-op.
Age of Empires II, III Definitive Edition
Microsoft is also working on remastering Age of Empires II and III, giving it similar treatment to Age of Empires DE which launched earlier this year.
Lots on the slate, but it'll take time
Microsoft is working on many announced and unannounced projects for Xbox and Windows PC, as the company dives deeper into signing people up to Xbox Game Pass, its Netflix-like game library subscription service. Much like Netflix, exclusive content will help drive more consumers over to the service, which has already seen an immense amount of traction. Beyond Game Pass, exclusive games will also help sell Microsoft's previously announced game streaming service, set to bring console-quality gaming to all types of mobile hardware.
What Xbox exclusives are you looking forward to the most? Hit the comments, let us know.
Get the Windows Central Newsletter
All the latest news, reviews, and guides for Windows and Xbox diehards.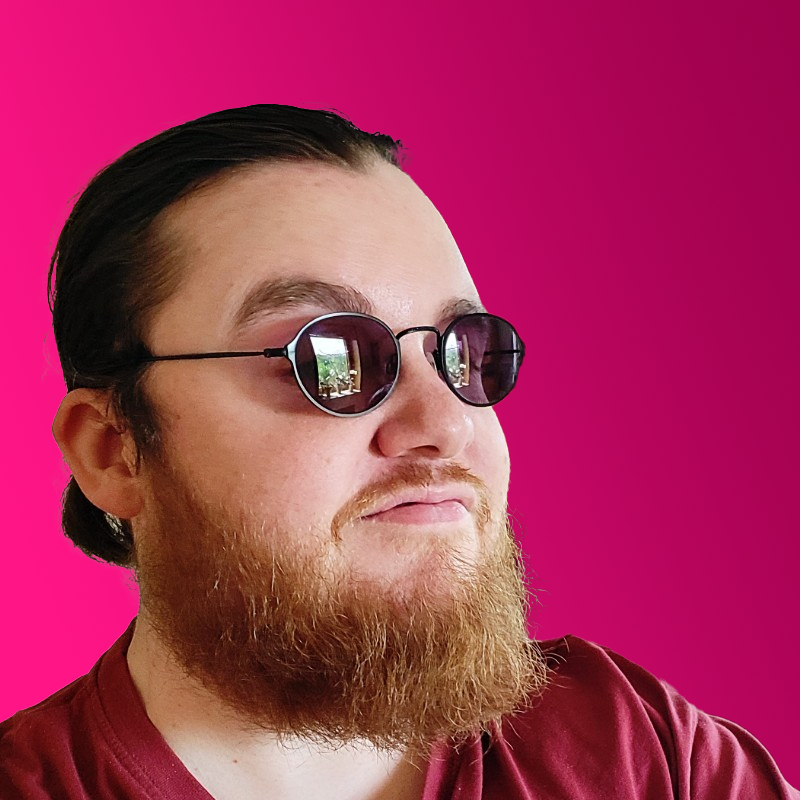 Jez Corden a Managing Editor at Windows Central, focusing primarily on all things Xbox and gaming. Jez is known for breaking exclusive news and analysis as relates to the Microsoft ecosystem while being powered by caffeine. Follow on Twitter @JezCorden and listen to his Xbox Two podcast, all about, you guessed it, Xbox!