Microsoft reportedly working on smartwatches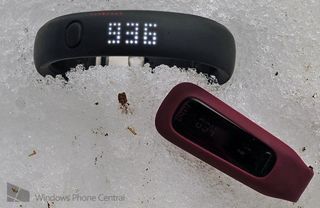 It seems these days that smartphones have relegated watches to be wardrobe accessories. While you and I may still keep those wearable clocks on our wrists, there is a good percentage of the population that doesn't necessarily need them anymore. Don't tell Microsoft though, the Redmond company is supposedly working on a smartwatch. SPOT take two? Four screens and a cloud?
If you pay attention to the tech world you've heard rumors of Apple and Google working on smartwatches. Devices like the Fitbit are seeing an uptick in usage and popularity. So it's understandable that Microsoft would want to jump into the space that it helped pioneer.
How exactly did Microsoft pioneer wearable electronics? Like a handful of other products and categories, Microsoft was ahead of the time when it launched SPOT, also known as smart personal objects technology. This was a platform that enabled devices like watches, desktop clocks, and even coffee makers to link up with MSN services through FM radio transmissions. This started way back in 2004 and was support discontinued a few years ago. SPOT would allow your watch to stay up to date with information like the weather, news, messages, and more. It was a service and idea ahead of its time.
So why would Microsoft want to jump back into this game? Most likely to pass up a market that is expected to grow over the next few years. You've seen how much we like the Fitbit (especially Daniel) and it's a market that Microsoft wouldn't want to ignore.
So what do you guys think of a potential wrist accessory to your Windows Phone, Xbox, and Windows 8 device? What would you want out of it? Would you just want another ancillary screen to complement and display information from your smartphone and PC? Or would you want to also get biometric data out of the device like the Fitbit and Nike Fuelband products? Sound off below!
Get the Windows Central Newsletter
All the latest news, reviews, and guides for Windows and Xbox diehards.