Microsoft's Bing News PubHub is designed to help news sites get noticed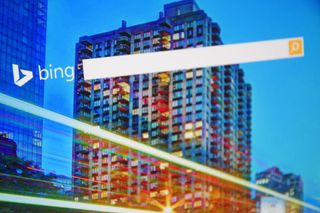 Microsoft has announced the Bing News PubHub. It is designed to give sites a way to submit their content so they can receive more exposure on the Bing news section.
Sites that want to be included in the News PubHub must get verified first with Microsoft's Bing Webmaster Tools and follow the company's guidelines. Those sites will be evaluated on several topics:
Newsworthiness – Report on timely events and topics that are interesting to users. Content that doesn't focus on reporting, such as how-to articles, job postings, advice columns, product promotions, is not considered newsworthy. Similarly, content that consists strictly of information without including original reporting or analysis, such as stock data and weather forecasts, is not considered newsworthy.
Originality - Provide unique facts or points of view. Faced with numerous sources frequently reporting similar or identical content, originality or uniqueness becomes a critical way to determine the value to a user of an individual story.
Authority – Identify sources, authors, and attribution of all content. News sites with authority maintain the highest level of trust and respect from our users.
Readability – Create content with correct grammar and spelling, and keep site design easy for users to navigate. Advertising should never interfere with the user experience.
Am I the only one who read P@rnHub at first glance? lol

Nope, I totally did. I had to read it a couple times to see that it wasn't. Haha.

No haha Posted via the Windows Central App for Android (V10 or 5x)

Lol!you are not alone Windows 10 Mobile

Where is that guy with pornhub signature

Lol he's been waiting for this article -Vigor

I did... Posted via the Windows Central App for Android

Now that C A T F I S H guy is missing with his weird signature :-P

No but thinking they've had to much to drink

I'm convinced they did that on purpose, there's no way that's an accident, right? Posted via the Windows Central App for Symbian

Same here Posted from Earth-2 where Windows Mobile is a success in year 2024.

Lol guess they've become craft brewers

Guys ccplayer pro version is free right now from myappfree

Now Bing got people attention.
Send from typewriter.

Good job, Bing team, good job.
Posted via Windows Central app for SEGA Mega Drive using SEGA Channel.

Swore it said pornhub Posted via the Windows Central App for Android

So they are integrating more click bait.?

First, this is a terrible name because of the already mentioned similarity to pornhub. Second, I wouldn't be bragging about having over 20% of the desktop search market, and I primarily use Bing .

Really I thought they got into the brewery business

I hope this helps keep the clickbait sites out of Bing News. If you add "Microsoft" as a topic, at least 1/3 of the results are junk articles on clickbait sites.

I go to bing to read þe carousel of news multiple times a day

For a moment I read PornHub... I feel so sorry for myself...

I thought it was some kind of resource for those of us who like going down the pub. Disappointed it's not.

Good article, tks for publishing it. I've been wondering how to get my business posts listed in need feeds.
Windows Central Newsletter
Get the best of Windows Central in in your inbox, every day!
Thank you for signing up to Windows Central. You will receive a verification email shortly.
There was a problem. Please refresh the page and try again.