Microsoft's Spartan browser for Windows 10 reportedly supports Chrome extensions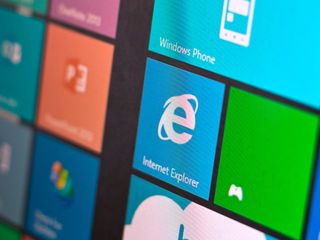 "Spartan", the internal code name Microsoft has given to its new web browser that will be released with Windows 10, could support Chrome extensions, according to a new report. If true, this would allow Spartan access to a lot of third party applications originally made for Google's web browser.
Neowin's report states:
It's likely that Microsoft won't use Spartan as the final name for the web browser. Previous reports claim that Microsoft will ship the desktop version of Windows 10 with both Spartan and Internet Explorer 11 for backwards compatiblity. The company should reveal a lot more about their plans for the browser on Wednesday as part of its Windows 10 press event.
Source: Neowin
Windows Central Newsletter
Get the best of Windows Central in your inbox, every day!
They really should keep the name.

its a great name, and it would help to put the IE haters (because of IE6) to bed once and for all

because of IE6

Eh, more like IE6 through IE9. IE10 is pretty good and IE11 works well for people that actually use it. More often than not though, I still see people using IE8 thanks to corporate environments, which leads to all sorts of issues ranging from terrible performance to poor HTML support.

That's me you're talking about there... :( We're trying to push to IE11... another few more months

It doesn't help that there are still big corporate companies who are too cheap/lazy to update their website, so if us smaller companies want to continue doing business with them, we have to downgrade to IE8 just to use their stuff. Every time I try to update everybody to the latest and greatest, there is some company site somewhere that doesn't work even in compatibility view.

IE8 is the most horrible version i have ever used/ & still forced to use..for some stupid reasons the company I work for went GC rather than upgrading to IE11. where SharePoint 2013/office apps doesnt work and SP2013 doesn't work in IE8.

It's perfect especially if the rumored Cortana integration will be present.

The community made them stick with Cortana, can we make them stick with Spartan?

I agree. Is it too late for us to somehow make them keep the name Spartan?

I was coming on here to basically say the same thing. Spartan it is! I don't give a damned what MSFT officially calls it, we need to stick with "Spartan" when referring to it. MAKE THE NAME STICK!

This. Just like they kept the name Cortana beyond internal testing purposes, Spartan is a really kick ass name, worth keeping.

It would be cool, but they might have a bunch of trademark issues with the name. They may not have a choice in keeping it. We shall see.

If google can register Chrome then Spartan will be no issue. MS just needs to grow a set of balls and throw some of their giant weight around in these issues.

It's not about having balls. Microsoft does business with many companies, be they OEMs who license their products, corporations who use their products, or other businesses somehow associated with them. They can't just go around pissing off their clientele by getting involved in the courtroom, even if they have the clout to defend themselves or a good case. The best practice in business is to err on the side of caution to prevent any sort of legal battles with your parents unless absolutely necessary. You really have to pick your battles (read: Samsung) and I think MS is quite good at that. That said, I really don't think the term Spartan should have any legal ramifications.

Spartan is the code name the real name is "Halo". Really I am just guessing. They could keep it Spartan or Spartacus. How about Chief?...John

I thought I read that it was going to be IE 12. I would prefer Spartan, but I'm not sure Microsoft will just abandon the IE brand, even if it is tarnished.

That name sounds too swords and sandals, not everyone is fan of the halo franchise, just saying...

I also hope it goes the way of Cortana and they decide to keep the name. Great stuff from the Halo universe!

You need to keep the cool name Spartan you help uptake. google can sell *shit* products with good names.

Chrome extensions! Great, now we can have malware with our Spartan.

Spartan is a Cool Name. Can't wait For Windows 10 :)

I hate the name. Spartan means empty or barren. I don't want an empty browser lol

A Spartan is an elite warrior.

And probably the best in the entire ancient world

And we need an elite warrior to fight the web browser wars.

Actually, Spartan means this: suggestive of the ancient Spartans; sternly disciplined and rigorously simple, frugal, or austere.

In what dictionary does Spartan mean that? It can mean a few things even being simple frugal or austere but I have never heard it defined as empty or barren

It is usually a slang reference of the ancient world meaning without. See Sparta did not have many things and their cooking was even worse without the use of spices. So the term Spartan soon referred to mean without. Or minimal. Because that is how Sparta and the warriors were.

It's called spartan because of Halo

This actually sounds pretty cool. Spartans didn't have much and metro is minimalist in its design language. Mind = blown!

It's a common expression to say someone lives in a "spartan apartment", meaning that it's pretty empty.

I hate the name. Spartan means empty or barren. I don't want an empty browser lol

To me the word "Spartan" conjures up images of an elite, kickass, take-no-prisoners warrior. Do you want your web browser to be weak or kick-ass? I think the answer goes without saying.

Let's have a look to a dictionary: http://en.m.wiktionary.org/wiki/spartan#Adjective It's not what it means to you, what it generally means is what really matters. ;)

Spartan is a reference to Spartans from Halo..... Posted via the Windows Central App for Android

I hope it does. It is a big plus to the browser if it does.

I don't. I don't want anything to do with Google. I don't want Chrome extensions or its crappy UI in my Microsoft browser. I don't want Android apps and it's crappy UI on my Windows Phone. I'll be sticking with IE.

Agreed, but we'll gain from it. We'll get all the benefits they have, without having to use Google's products. Plus more support. Easier to bring stuff from Android to Windows. Big picture, it's what we need. More developer support, more apps, more everything.

None of that results in developer support. Just the opposite, actually. Developers will only develop for Android and Chrome.

Porting android apps over to Windows (or running them natively on Windows) won't help developers start to pay attention to the operating system. Look at how blackberry fared.

Blackberry failed for numerous other reasons too. If developers develop for Chrome, and Windows browser can use Chrome extensions or easily port over, we automatically get alot more than we had yesterday, plus more. Keep in mind, we aren't talking about apps (so far). Developers already have alot developed for Android/Chrome browser. So when Spartan comes out it'll automatically be as good as Chrome, plus more because it'll have the Windows part to it too. Regardless, on the phone end (which hasn't even been mentioned yet) we'd be basically stealing apps until we plug up the app gap, then we can go from there. We need to worry about market share first, making ourselves relevant first. Then native app support will come. My bank has an iOS and Android app. I told them, that right now on a code level, they can literally take their Android app, barely do little-to-no work/minor tweaking, and submit it as an official, fully-functional, native app ON WP 8.1! It's not submitted in Android app store! When they update the app on Android, they could just copy-and-paste, and boom update the app on WindowsPhone same day. All that matters in the end is that myself and others on WP can access their bank, ect. Which in the end is all that matters. Official apps/official app support.

Macbook is very popular despite lack of apps because bootcamp (allow to install windows)

I don't understand this tribalism. Chrome extensions would be great for us. I'd love it. Region unblocking for Netflix, for example? Yes please. This #team[OS] stuff needs to end.

Awesome. Adblock Plus and a number of other awesome extensions will finally come for Microsofts new browser. Something that always irked me was no adblock for Internet Explorer although their are many projects that does include it which I use myself even though IE isn't the greatest browser ala Chrome or Firefox. I wonder when all the Google bashing will commence. Posted via the Windows Central App for Android

The last version of internet explorer has got adblock

The extension installs... does not really do much of anything last I checked. Using tracking protection does a better job than AB+ for IE, though neither is quite as good as AB+ for FF or Chrome. Having real extension support would be amazing! Native AB+ and hoverzoom is all I need.

I knew about the tracking protection but not about the exe. Thanks.

Big question. If there is a chrome extention to run andriod apps in chrome os, could a windows tablets such as surface 2 run andriod apps?

In the past, people use bluestacks

Yep, haven't you heard of bluestacks?

When mentioning surface 2, I was referring to the windows rt platform. If Spartan Is included windows 10 mobile. Possibly it can run android apps via a chrome extension. Not sure how chromebooks handle android apps.

Already possible, at least in Chrome Desktop mode. Just check out http://www.reddit.com/r/chromeapks I can run Pocket Casts on my Windows 8.1 Laptop, but it's x86. Sadly, Chrome isn't available on Windows RT because of Microsoft's browser policy on the platform. Theoretically, if you Jailbreak Windows RT you could compile and install Chromium for it, but as far as I know no one has done so yet.

I believe they were asking whether you could run Android APK's through IE12 (Spartan) for Windows 10 for Mobiles, in the event that it indeed supports Chrome Extensions.

I have Adblock on my Surface RT... Windows Central did an article about how to install it once, if I recall.

There you go: https://adblockplus.org/internet-explorer.

Spartan Browser is actually nice. It's a breath of fresh air from Internet Explorer which has a bad reputation as a whole. It's literally in the back of peoples minds.

IE 11 is, by far, the best browser I've ever used.

Yeah but when people hear of Internet Explorer they still cringe. We know its better now, but there are still issues with some modern websites and that ruins it for the common end user. They are going to continue to just use Chrome or Firefox because of their reputation.

I give it 7 days before google changes the way chrome extensions work and nullifies the compatibility.

Maybe they'll wait a year and MS can steal some market share in the meantime.... Imagine all the knowledge Cortana could learn if this is popular.

wouldn't be quite that easy, chrome is built out of chromium, which is an open source community project, for google to change that, theyd essentially be creating a fork from chromium, which would complicate googles system quite a bit (right now all google does is grab a stable version, add some google branding to it, and push it to consumers)

They've already forked it. Current chrome engine is called Blink

Don't blink. What ever you do don't blink.

Nope. Chrome still based on Chromium. Chromium's rendering engine is the one that switched from Webkit to Blink. CMIIW

But even if they changed it tomrrow there are still existing applicationsalready ready to be ported over/touched up to work porperly. Who knows, maybe the familiarity will entice developers to support Spartan over Chrome if Google pulls the rug out and changes the coding language on them.

I think if Google wanted to block MS on this, Google would have to convert EVERYTHING over to Blink, plus all the current apps/extensions would have to too I assume, (which as MS knows with deep-core-level patches might take a while). Google conveniently forgot that last week with exposing a MS software vulnerability... Now MS gets payback in a huge way? I think so.

I think extensions does not related to Blink since Blink is rendering engine, kinda like Trident which is used by Spartan (and IE) and Webkit which is used by Safari (and Chromium/Chrome in the past).

and don't forget dropping http in favor of SPDY.

I hope this means we will get add-ons like Lastpass for the mobile version of the browser. It would be so much more convenient than using an app.

That what the rumor is saying. It will use extensions like Lastpass. Just need to modify the code some and it will work with this browser.

It's the question is though if the mobile version will also support it. It should but we won't know until tomorrow.

That would be great. But that is not even available on Chromes mobile browser now. Seems unlikely!

LastPass has some kind of funky binary version you can install too, can't remember what it's for... making it faster or something? I expect that will need recoding to work in IE. I'm sure LastPass would write their own extension for Spartan regardless - it's the lack of any extension system in IE that prevents a good LastPass extension. I'm sure the company is willing.

Was reading more about this and I would like this to happen. If its lighter, faster, and devs can port code easily, I'll be a heavy user. Would love to see this usurp chrome in consumer use. You can do it MS. Do it right the first time so you don't have to do it over again!

Spartan... But can we play halo online on our browser?

That's awesome. Probably means webkit which would be a win

NO. Spartan doesn't use WebKit. Spartan is a fork of Trident. or maybe a tine of Trident; the middle one if I recall correctly.

why they dont choose firefox extensions? more extensions than google, and more safety and no google tracer in every app

Why need to support chrome extensions rather than making their own way?

I can see one thing happening if they support Chrome extensions and that is Google changing the way extensions work in order to break compatibility.

That doesn't make any sense ffs, they would break compatibility with all their current extensions if they did that.

It might not make sense to anyone but Google, they'll do anything to screw Microsoft over even if that includes breaking their own stuff as well.

It's just Javascript and an HTML/CSS DOM. The Spartan extensions would likely be in Javascript anyway. If it doesn't take that much work to make the extensions packaged for Chrome work in Spartan, why would they throw away the chance to use the thousands of ready-made extensions?

I like Spartan name.
MS has a program called Dream Spark. Maybe they can reuse Spark name to their new browser. I like "Spar" names. :P

It really would be funny if Spartan, was just IE12.

I really hope that's not the case buy if it is, I'll still use it as long as its as good as these leaks suggest.

Im actually crossing my fingers for "IE". As someone said above, Spartan sounds too "swords and sandals" to me. Cortana, i could handle (It's unique, it's interesting, and it has personality; Great attributes for a name of a Personal Assistant), but Spartan is just too weird. However, I'd really like to see them change the naming scheme with IE (drop the numbers, and add something to the end of the name? "IEx" for example)

I think tomorrow MS will say no words about WP 10,no signals

Joe Belfiore will be there tomorrow. So that means Windows Phone announcements/demos.

Isn't Joe Belfiore in charge of the Windows group since the re-org? He's not exclusively phone any more.

Whatever he is he should've been fired a long time ago.

I believe he is doing a very good job. Steve Ballmer is the one who missed the entire mobile and tablet thing. So not easy to repair these errors and it take time but MS is now on track and they will be the first one to offer one OS for all devices which is something that we are probably all looking for.

I hope it won't support Chrome malwares as well.

So will this be Webkit based or Trident? Since every other browser is shifting to Webkit it seems, I wouldn't be surprised.

Mozilla is still holding out, Firefox uses Gecko.

poogle forked out to blink. webkit is shit

Trident is being forked, but it's very much still trident. Expect poorly developed pages to still have issues.

Embrace and extend is back, baby!

They probably want to keep the Spartan name for another product.

yeah, windows spartan, so cortana will be the ai for spartan :p

The "Windows Phone Central" text in the Rum'o'meter still needs to be changed to "Windows Central" I think ;)

Yeah extensions! "Spartan" has grown on me, keep it. Google suing MSFT in 3 . . 2 . . 1 . . .

Spartans, Go Green!!!!!!!!!!!!!!

Love this! I hope its true.. Chrome Extensions makes the experience so much better.. Its one of the major things holding me back from IE.

Spartan is too arogant name.Internet Explorer is more friendly and geeky name.It reminds me of intercyberweb driffter.

I'm honestly fond of the IE name. It is friendly, and it's actually descriptive of the software the name represents. I also like the name more now that there's the official -tan mascot, Inori Aizawa.

Wow that is a kick in a the balls to Chromebooks. lol Hope I get this on my Surface 2!

The best name for THIS browser IS definitely SPARTAAAAA........n.

I don't any Google spices on this shit i want 100% Microsoft work

This would make me switch from Chrome. For real.

this would make me switch to firefox

Why? You don't HAVE to use the plugins. Other rumours I read state that this is only for the MODERN browser. Desktop IE will still use the next evolution of Trident, while Modern uses Spartan.

Current rumors state that Spartan will use a forked edition of trident, and most likely utilizes continuum for it's touch support. Meanwhile, IE11 will be kept for compatibility purposes. However, I find this unlikely due to the fact that it's of poor taste and of bad judgment to make users run a separate browser in order to view webpages that work better in IE11 (and older versions of IE through the current "Compatibility Mode").

Adblock and Xkit. This will be a glorious time.

adblock is already there as an addon

Yeah, but it's crap compared to on Chrome and Firefox because it can't get as deep into the browser.

We still have at work corporate IE8 and it sucks really badly....
For private use I have IE and firefox on W8.1. I need to use both as IE is not working on all web pages (don't know why as older IE works fine on same pages)...

On the windows 10 tech preview I have the opposite experience. I use Firefox as my main browser but have to switch to Internet Explorer cause some pages don't work right on Firefox.

Try opening those pages that work on IE8 in compatibility mode in IE11 (either add it to the Compatiblity List, or click the broken page icon in the taskbar if its visible).

Why not use firefox add-ons?

Yeah like NoScript would be nice!!!

Because gecko plugin engine sucks compared to the extensible model G and team created. Market share. Chrome > FF Dev support More chrome extensions than FF BTW I'm making all this up

Honestly I knew they would since google always has the most from devs, open target for ppl to support their stuff

Spartan keep the name microsoft

a browser shouldn't need backwards compatibility, if the browser just follows the standards

That's not how standards work. The standards we have today are not the same as yester year. There has been oodles of HTML code that has been deprecated over the years. Also, IE6 broke the internet and some pages are still coded as far back as that.

If IE6 (and 7, 8, 9) didn't targeted by web app developers, backward compatibility won't be that necessary. Unfortunately, the fact says otherwise. To make it worse, those web apps targeting old IE are enterprise class web applications. So backward compatibility browser still needed for those apps.

Chrome extensions are simply JavaScript, HTML, and CSS. If MS is implementing extensions that are also JS, HTML, and CSS then there could be some compatibility. Now there are a few issues right off the bat. First, there is a special Manifest file that the extension has to have which tells Chrome what permissions are going to be used as well as what files are loaded, and the names of those. Another major one is that ontop of the basic JS Chrome has it's own JS API that you can use to get functionality that doesn't exist in JS. I don't think that MS would be allowed to create a clone of that API because it is Google's property. I think the more likely scenario is that MS supports extensions that are JS, HTML, and CSS and uses a similar API and similar manifest file. This would allow a developer to quickly modify their extension to work in the new browser by creating the manifest file and replacing the Chrome API calls with MS ones. They could even keep all the names the same. So basically you would just have to change chrome.tab.... to spartan.tab.... etc. Google wouldn't be able to do anything about it and it would be easy for developers. Seems the most likely to me. (I've written some Chrome extensions so this is all based on my experience with the platform)

I'm sure Chrome's JS API would need to be rewritten anyway to target Spartan. They'll just have the same function names. I expect we'll see Google messing with that API and trying to add new features, but I'm sure the extension writers will mostly target what's available on both Chrome and Spartan.

"could support Chrome extensions" It could support anything MSFT wants it to. But I'd rather have a lean, mean browsing machine, unencumbered by legacy code/compatibility. MSFT could do that if they wanted.

Then you have the option to not install the extensions... Don spoil it for everyone else. This is what msft needs to do to even have a chance at stealing back market share from google.

The code would still be there, sucking up resources, no?

@coip Yeah, of course. I always say that unninstalled extensions are huge resource hogs! :rolls_eyes:

Don't be a patronizing dick. I was asking a question. And I wasn't asking about uninstalled extensions (though installed/uninstalled anythings always leave crap behind); I was asking about the code in the browser having to exist in the first place to run extensions, whether you do or not. More code = less efficiency. That was my understanding of computer programming but was merely inquiring about the truth behind that.

Yes and No. Additional code can be more inefficient, however, as far as my understanding goes, if this code is never ran, except under specific circumstances, and the code has been optimized for efficiency, then the end user should experience 0 drawbacks from the mere inclusion (meaning, if the code only runs when an extension is running, then you're fine; If there is some kind of "extension engine" permanently running in the background, however, then this is where it begins to degrade user performance.)

WOW can't believe the mighty Google is allowing such things.

That's the great thing about open source. The courts have already proven it's not a derivative work if you change enough variable names and closures.

MS doesn't have to use anything that belongs to Google. All they have to do is implement an API for developers that matches Google's API. the actual code/logic behind the scenes can be completely different. Google cant really fo anything to stop them.

Spartan browser! Awesome name hope they keep it :) Way better then IE.

I wonder if Spartan Browser will be exclusive to Windows 10 or if earlier versions of Windows (or other OSes) will be able to run it. If it is a modern app it would have to be only W8.x and W10. And if it needs to run as a modern app on the desktop it could only be W10.

I hope it happens. Remeber when Google made some sort of desktop Chrome for Windows.

I see it as ms admitting "if u cant beat them, join them". they tried to market ie as a clean and efficient browser without need for extensions but it turns out most people cant live without extensions after trying out chrome and now they (ms) decide to just make spartan replicate some of core chrome functionality/experience which is worrying in some ways to say the least. Just give me plain old ie12 as incremental upgrade to ie11 and enough of this spartan nonsense,

Spartan is definitely an awesome name! Don't drop it please.

Nooooooooooo, why not Firefox? I am a sad panda.

Great news. Some really useful extensions are what's keeping me on Chrome. Really hope this is true.

Just give me last pass and I am happy!

Sounds like the BlackBerry app strategy. Agree with Adblock (adblockplus.org can update the current version) and other Add-ons like Chrome. Most of all I really hope the toolbar arrangement can be more like Firefox. If I have an AVG toolbar, a Bing Toolbar, a PDF toolbar, a developer toolbar....it is a mess. We need to be able to customize resize and rearrange the icons and toolbars to make them more compact.
Hey does anyone use any of the current Add-one Microsoft offers? Like accelerators etc....

I hope they keep Spartan too. On the Chrome extensions thing, I think that because they are largely open source, I don't have much of a issue with it. There are only a few extensions I find I need that are on both Firefox and Chrome. Getting them on IE Spartan would be awesome.

Microsoft is really giving the best effort to make Windows 10 very good

Spartan is a basdassery name! You should keep it, and I'm liking the fact that it is a halo reference! Wonder what is on the cards for the windows 10 for mobile tomorrow! Hopefully some epic fuckery!

Can we please get a PhotoShop image of Satya's face on Gerard Butlers body, kicking Sergei Bryn into the pit?

Spartan is a cool name... +300

If Microsoft is willing to offer compatibility with Chrome extensions in the new browser, then get ready. ....for Android apps on Windows 10 for phones/tablets. For me this is 'the tell' in card game parlance, to show what direction they're heading.

Wake me up when Windows Phones support Android apps.

This is spaaaaaaaaaaarrrrrrrttttttaaaaaaan

This would be the greatest plot-twist ever from IE. Yeah, they should keep the name Spartan.

Ie6, nah, I hate every ie.

That could be a good decision from Microsoft.

I hate when Microsoft sucks Google's D1ck
They were thinking of supporting Android apps on WindowsPhone first, then now on Windows 10, and then adding Chrome's extensions

I love IE 11 it is fast and fluid also more secure than any other browser...

It is already Wednesday! Hahah :D. Can't wait

it's almost thursday here :D

This would be just perfect