Microsoft's Spectre patch appears to be causing boot issues for AMD Athlon PCs
An emergency fix for the Spectre exploit appears to be causing headaches for people with AMD Athlon-based PCs.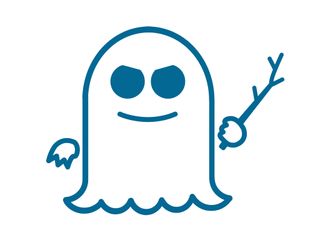 The year got off to a rough start last week when security researchers disclosed two major exploits, Meltdown and Spectre, that, between them, affect most modern processors. Microsoft was quick to issue an emergency fix for Windows PCs, but it now appears that the patch is causing grief for some AMD-based PCs.
As first spotted by The Register, a lengthy thread on Microsoft's Answers forum (opens in new tab) is filled with users reporting that their older AMD Athlon-powered PCs are now refusing to boot past the Windows startup logo. This appears to be an issue following the application of Security Update KB4056892, Microsoft's Patch for Meltdown and Spectre. Further exacerbating the issue, as The Register notes, is that the update doesn't create a restore point, leaving some users without a way to roll back to a pre-patched state.
For right now, it appears the only workaround is to reinstall Windows and immediately delay updates – something that certainly isn't the most convenient solution. Microsoft has yet to provide an official fix, but, in a statement to Neowin, it did note that it is aware of the issue and is investigating. We'll update this post with more information if and when it's available.
Get the Windows Central Newsletter
All the latest news, reviews, and guides for Windows and Xbox diehards.
Dan Thorp-Lancaster is the former Editor-in-Chief of Windows Central. He began working with Windows Central, Android Central, and iMore as a news writer in 2014 and is obsessed with tech of all sorts. You can follow Dan on Twitter @DthorpL and Instagram @heyitsdtl.
OT: Got an update on my L950 on Saturday
10.0.15254.158

Why has this update not been announced by windows central??!!!

That's quality for Windows development. I know now the reason I abandoned Windows almost two years ago.

How about they upgrade to a processor made in the last 5 years, I have no sympathy for people running on a 10 YO processor. Probably running XP as well.

And I have no sympathy for people not understanding that their opinion means zero. If someones CPU is 10 years old but things get done, do they have to upgrade just because some wiseman on the Internet told them to do so?

There's the issue of things like hospitals to consider, not just personal users.

I have no sympahy for stupidity. Btw, genius, Microsoft sold everyone on the idea that Windows 10 was capatible for all PCs running Windows 7. Well there are many AMD PCs that shipped with XP that users later installed Windows 7 to. Successfully! Those PCs were running like butter. Then come MS with W10 and blows ups everything with their whack uodate process. Even still, W10 does run on AMD chips. So the issue is not the hardware but Microsoft's devevlopment and testing. And for good measure, MS also bricked Windows 7 PCs with KB4056894 (which is the same update) which many in the tech media are failing to report on.

My PC shipped originally with Windows 8 with an AMD A10-7800 which ran smooth but with Windows 10 is sort of choppy.

I still have my Dell Vostro 1000. Shipped with XP, upgrade to XP SP2, upgraded to W7 Pro, upgraded to W10 Pro. Never had a problem. The only hardware change was to add more RAM. Then MS bricks it due to the fact it has an AMD Athlon X2 Dual-Core processor.

One of my old Alienware NB (think it's 5yo now), had a win7/win 8 option, runs win10 perfectly fine tho. I always spend around $2.5k for my Alienware NB. My bro's 5yo beefy custom build gaming rig has issues like needa-boot-up-twice, the other bro's has different problem. All minor but an issue is an issue. Think it's down to the driver quality... (and support)
Also, a custom build machine has way more uncertainty & variables. ps: Win10 update was blocked by Alienware team, even if I manually requested the update (manually request the notification, and hit update).

If you abandoned Windows, what purpose do you have here? Just to troll? Since you don't use Windows, what platform do you use? I could name dozens of problems worse than this one that the other platforms have had.

Real shame is not the problem on some old platform (Athlon is old), but the lack of a Restore Point.

Oops :)) delusional fanboys downvoted ya' They had too much spoon crap from Nadella last night perhaps.

My pc boots, but wont open many apps, including store, settings and start menu

My Surface Pro (2017) went into recovery mode after a restart this evening (out of the blue). The only thing that I could succesfully get it to do was reset the device. Now after a fresh, and what seemed like a succesful Windows install I'm getting the same behavior you're seeing -- no apps open, can't open settings app, action center, start menu. Doing another Windows reinstall from the boot / troubleshooting menu. Wondering if the new patch had anything to do with this.

After booting up, my computer froze. I did a hard shutdown and turned off my Wi-Fi from the startup screen. It loaded up fine with no freeze, but now the Wi-Fi isn't working.

I woke up to my computer running like absolute crap this morning, not sure if a patch came through last night so I rebuilt it, figured it had been awhile

Try to do that on another platform. I build my own computers, as well.

Didn't bring boot issues to my AMD rig, but I was finally struck by the infamous WiFi droppings. Had to disable KB4056892. This requires the special tool now, "Show or hide updates troubleshooter" from M$.

So far no issues on my Ryzen system. Hope it stays that way =)

Another reason why forcing Windows Updates on users with W10 was a baaaad idea to begin with...

Remember, Microsoft fired their Quality Control people a few years ago. Financial decision. That's why we are back to Vista-level issues now.

What do you think the insiders are for? Delusional fanboys used to test their mediocre products...welcome to the new era of WaaS.

As always: broken updates. Those morons can't get anything right.Oh, I've forgot, they don't have testers anymore. PATHETIC!

Running W10 on a Surface Pro 4. No issue what so ever. My take has been never to run W10 on an AMD based PC. Odd Dieslrae512 ran into trouble. Even virtual pc's on an Intel based host PC seems to work just fine. Note with an old Intel CPU bought 7 years ago.

My 6 year old Sony laptop wouldn't sign me in after the update, I did a full shut down (from instant on) and it worked again... Thank God it wasn't as bad as the others here!!!!