Everything announced at Minecraft Live 2020
The biggest Minecraft event of the year, all in one place.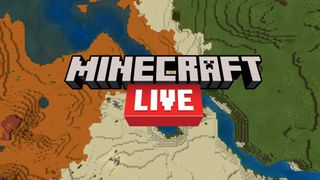 (Image credit: Windows Central | Mojang Studios)
If you're one of the millions of players that regularly visit the wonderful world of Minecraft, than the Minecraft Live event is one to look out for. Mojang Studios is hosting an event that's starting right now and we're watching right along side you to learn about what Minecraft has accomplished this year, what players are up to right now, and where the future of the expanding Minecraft universe is heading. We can't give you any spoilers, but we will be carefully noting everything that Mojang Studios talks about in the Minecraft event of the year, and compiling it all right here for you to peruse.
Whether you're watching with us or tuning in later, bookmark this page as your hub for everything to do with Minecraft Live, and we'll take care of the rest. You can also keep an eye on the official Minecraft website, as they're sure to update things on their end as well.
Watching Minecraft Live
Not sure how to watch Minecraft Live? That's absolutely fine! Minecraft Live is an online event hosted by Mojang Studios to celebrate Minecraft, and to discuss its future. The event will air on October 3, 2020, at 9 am PT or 12 pm ET. We've compiled absolutely everything you need to know about Minecraft Live, including links to where it's being streamed, to answer all of your questions and make sure you know when and how to tune in.
If you're not able to make the stream, or don't want to watch, no worries there either. Just check back here afterwards to see what you missed.
The stream archive
If you missed Minecraft Live as it was happening, and still want to watch it for yourself, the full stream is already available on Minecraft's YouTube channel, which you can find right above this. Or, if you need it, you can find the American Sign Language version right below this.
The latest in Minecraft
This is Minecraft Live, after all, so of course we've set aside a category focused entirely on, well, Minecraft. What news will Mojang Studios have about Minecraft? Will we finally learn about the next update? Will there be any curve balls we didn't expect? I'm sure we'll find out the answer to all of those questions and more during Minecraft Live.
The mob vote
Alright, we already knew this was happening before Minecraft Live, but now it's actually happening. Mojang Studios is turning to the Minecraft community and having us vote on what the next mob added to Minecraft will be. There are three different choices to choose from, the Iceologer, Moobloom, and Glow Squid, with each one getting it's own adorable little video that you can find and watch in the article linked above. Which one will win, I wonder? The vote will be held during the event, and we should hopefully found out before too long who the victor was.
(I'm hoping for the Iceologer).
You can find the poll to vote for the next Minecraft mob on Minecraft's Twitter account, which you'll see if you look right below this sentence:
Another update, and the Moobloom is out! That's alright, because the next poll is here to decide the victor. Will it be the Iceologer or the Glow Squid? Look below and you can cast your vote too.
The final results are in, and the Glow Squid has officially won the mob vote. Whether or not it's the mob you wanted in the game, the Glow Squid is coming, and it's going to shine with all the fire in its soul. Or something. We can't wait to see what the Glow Squid brings to the game.
The 'Caves and Cliffs Update'
The moment you've all been waiting for. Minecraft's next major update, the follow-up to the intimidating and already-fantastic Nether Update, has officially been announced at Minecraft Live. Now entering: the Caves and Cliffs Update, a frankly monstruous update that combines what would've been two huge updates into what might be the largest Minecraft update in years. And I'm all here for it. If you haven't guessed by now from the name, the Caves and Cliffs Update will make sweeping changes to caves and mountains, changing the way we mine, climb, and everything in between.
A quick recap of what the Caves and Cliffs Update should include:
All-new generation for caves and mountains, including new cave variants.
New mobs, crafting recipes, ores, and more.
Quality-of-life improvements, better inventory management, and more.
A brand-new archeology system that introduces a different way to mine.
Countless changes that we don't know about yet.
The Caves and Cliffs Update already looks incredible, but it does have a single glaring flaw: we won't be able to get our hands on it until at least Summer of 2021. This kind of update takes a ton of work, and Mojang Studios wants to ensure the update is amazing when the larger Minecraft community gets their hands on it. I'm willing to wait for greatness, but I'm already feeling impatient for the Caves and Cliffs Update.
We'll have a guide detailing everything you need to know about the Caves and Cliffs Update pretty soon, going into much more detail about everything you can expect.
Education and the Global Build Championship
Minecraft: Education Edition also continues to go from strength to strength, and now is about to start its first ever international design tournament with the Global Build Championship, an ambitious endeavor that sees teams of one to three students work together to create sustainable environments for humans and animals to co-exist in. Educators will register their teams to compete for Minecraft prizes, and some considerable bragging rights.
A new lesson category focusing on racial equity and the exploration of civil rights movements in history is also coming to Minecraft: Education Edition, further expanding just how much students and children can learn from this powerful educational tool disguised as the popular video game. Good things all around for Minecraft: Education Edition, and for the educators who use it.
New milestones crossed
It's no secret that Minecraft is a massive game, but it just continues to break record after record (which I guess is slightly less impressive when it's Minecraft's own records it's breaking). At Minecraft Live, we learned that Minecraft has crossed some seriously impressive milestones, including an increase of 90% in multiplayer sessions since the start of the pandemic, nearly 132 millions monthly active users, and, most interestingly, Minecraft has been played in every country and territory in the world, including Antarctica! The next destination for this unstoppable game is Mars, I suppose.
The future of Minecraft Dungeons
The Minecraft universe is a lot bigger than it was the last time we had a major Minecraft event, with the existence of Minecraft Dungeons not only bringing the franchise to all-new genres, but also attracting a completely different kind of player with its addictive, co-op focused, dungeon-crawling ARPG action. We assume we're going to see a good bit of Minecraft Dungeons at Minecraft Live, if only because players are left with naught but questions without any information about future expansions. Will we learn more about the future of Minecraft Dungeons? Here's hoping.
Cross-play is happening
One of the most heavily requested features for Minecraft Dungeons ever since its launch has been cross-play. After all, the game is available on every major platform, and Mojang Studios has proven with Minecraft that they can be a poster child for cross-platform features that benefit all gamers. So why was Minecraft Dungeons exempt? Well, not for much longer, as Mojang Studios announced at Minecraft Live that cross-play is coming to Minecraft Dungeons.
According to the announcement, we should expect to see cross-play for Minecraft Dungeons come in the form of a completely free update before the end of the year, connecting Xbox, Windows, PS4, and Switch under one united banner. No more will platform lines restrict who you can play Minecraft Dungeons with. This is fantastic news, and hopefully we see this cross-play update well before the holiday season, so that all the people unwrapping new consoles and games don't miss out on the fun.
It looks like we won't, though, as Mojang Studios announced that cross-play is coming in November, a month before the Howling Peaks DLC is due to land. Before long, we'll all be able to play together!
The next DLC is Howling Peaks
The Jungle Awakens and Creeping Winter DLC expansions for Minecraft Dungeons confirmed that the game has lasting longevity and potential, but those releases exhausted the promised two updates with the Hero Edition. So what happens next? Well, Mojang Studios confirmed this at Minecraft Live today, and we now know that the next expansion for the ARPG game will be the Howling Peaks DLC, which, while similar in many ways to its predecessors, should add plenty of much-requested endgame content.
Howling Peaks as a paid expansion will include things like:
A new island with multiple levels to explore and complete.
New mobs, variants, and the powerful Tempest Golem boss.
New equipment and items to find, use, and power-up with.
Additional challenging Missions to add flavor to Minecraft Dungeons playthroughs.
However, Howling Peaks doesn't come alone, just like previous expansions, and will also launch alongside a completely free update that all players will be able to benefit from. This free update will bring the base game of Minecraft Dungeons up to par with the latest bug fixes, balancing changes, and quality-of-life improvements, but will also include:
An Apocalypse Plus mode, with 20 new higher difficulties added to the game.
An increased power cap for players to coincide with the new difficulty levels.
New enchantments and Unique gear for players to find.
We don't have a firm release date for Howling Peaks yet, but we will have a guide detailing everything you need to know about the Howling Peaks DLC before too long, with more information on the update and what it should include.
We do, however, know that it's coming in December, which means Howling Peaks will be in our homes before the end of the year, and after cross-play has been enabled for every fantastic platform Minecraft Dungeons is available on.
A sneak peak at future updates
It's not enough to know what the next two incredible updates for Minecraft Dungeons is going to be, Minecraft Live also had to give us a super special sneak peak at future Minecraft Dungeons updates. 2021 looks like it's going to be a big year for Minecraft Dungeons, with updates hinting at levels and areas in the Nether, the End, and even underwater areas. It's very exciting to see, and shows just how much potential Minecraft Dungeons has, with each area offering new possibilities for new gear, mobs, puzzles, secrets, and so much more. There's a lot left we haven't seen, and we're excited to head into 2021 with Minecraft Dungeons.
Minecraft Live recap
Minecraft Live was a fantastic show filled to the brim with a ton of Minecraft-related announcements for every kind of fan and player. Of course, you can stick around right here to catch all the biggest announcements, watch the short highlight video right above, or head to the official Minecraft website for their own recap of the show.
If you were watching Minecraft Live with us, we hope you enjoyed the show as much as we did!
Main
Get the Windows Central Newsletter
All the latest news, reviews, and guides for Windows and Xbox diehards.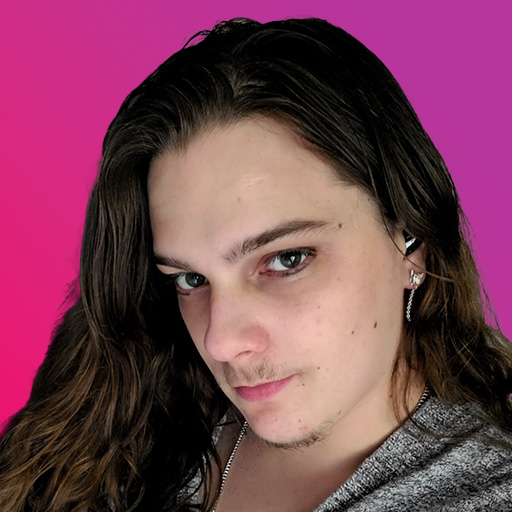 Zachary Boddy (They / Them) is a Staff Writer for Windows Central, primarily focused on covering the latest news in tech and gaming, the best Xbox and PC games, and the most interesting Windows and Xbox hardware. They have been gaming and writing for most of their life starting with the original Xbox, and started out as a freelancer for Windows Central and its sister sites in 2019. Now a full-fledged Staff Writer, Zachary has expanded from only writing about all things Minecraft to covering practically everything on which Windows Central is an expert, especially when it comes to Microsoft. You can find Zachary on Twitter @BoddyZachary.