Mixplay for Mixer re-review: The Mixer app Microsoft should have made for Windows 10
Mixplay for Mixer is the rebranded Mixer Go that provides an excellent Mixer experience on Windows 10.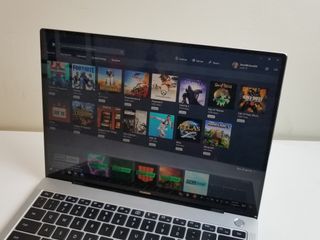 (Image credit: Windows Central)
Updated August 2, 2019: With the news that Ninja will exclusively stream on Mixer coming out, many users will check out the platform for the first time. You can check out his channel on this excellent Mixer client. The original review follows with some minor edits.
Mixer Go was one of my favorite apps to review last year. Its implementation of Mixer features within a UWP app was excellent, and at the time, I asked why Microsoft hadn't made the app themselves.
That sentiment is only stronger now that Mixer Go has been rebranded to Mixplay for Mixer. The rebrand brings a complete app overhaul, support for Mixer's Faster Than Light (FTL) low latency streaming, Hypezone, and Mixer Season 2 features.
Mixplay for Mixer took what I loved about Mixer Go and removed or improved the few flaws that it had. It's available for free on Windows 10 and Surface Hub.
(opens in new tab)
Free (opens in new tab)Bottom line: Mixplay is a gorgeous Mixer client that supports FTL, Hypezone, and lets you watch your favorite streamers on Mixer.
For
Gorgeous design
FTL support
Hypezone support
Provides a UWP Mixer experience on Windows 10
Against
Minor bugs
Requires a lot of permissions
What's new in Mixplay
Mixplay for Mixer brings a number of features compared to its last version, adding up to a refreshed experience. You can now use it to watch costreams, browse Hypezone channels, and whisper to people in the chat. The full changelog is available within the app but this update focused largely on bringing support for Mixer platform features that came out since Mixer Go's latest large update.
Mixplay for Mixer also supports Mixer's FTL streaming. This technology is one of Mixer's biggest draws, allowing viewers to watch streams and interact with content creators with less than a second of latency.
Generally, the app update fills the gaps that were created when Mixer received new features and also brings new features within the app. It also seems to have fixed the buffering issues I ran into previously. Both live streams and previous broadcasts were smooth for me when I had a good internet connection. If you do have buffering issues, you can turn off FTL to have a more stable stream at the cost of interaction speed.
Why I love Mixplay for Mixer
The strange thing about me loving Mixplay for Mixer so much is that I don't even watch Mixer that often. I just love what the developers of Mixplay for Mixer are doing. I occasionally open up streams or watch the Windows Central Podcast, but I'm not a diehard Mixer user. I just love seeing services that don't have first-party apps in the Microsoft Store be made into fully-fledged UWP apps.
Mixplay for Mixer does more than just wrap the Mixer web experience into an app. You can pop a video into picture-in-picture mode while you continue to browse content on the app or you can put an entire stream into picture-in-picture mode while you use other programs on your PC. You also get notifications for users to make sure you don't miss their streams.
What pushes Mixplay for Mixer over the top for me though is the attention to detail the developer puts into it. Little things stick out like the option to right-click the app to get a jump list of recent streams. You can even connect Mixplay for Mixer to MyPeople, a feature that Microsoft seems to have forgotten about. These integrations and features aren't even present in some big-name apps made by Microsoft. I wish the developers of Microsoft's first-party apps dug deep into the UWP APIs the way the maker of Mixplay for Mixer does.
A beautiful upgrade
It should be pretty obvious that I'm a fan of Mixplay for Mixer. It looks great, works well, integrates with a plethora of Windows 10 features, and provides a solid Mixer experience. I put Mixplay for Mixer in the same echelon of UWP apps as myTube! (opens in new tab) and Huetro for Hue (opens in new tab), which couldn't be a bigger complement from me.
The only complaints I have are that the app requires more permissions than some would like. I don't mind, but that's an issue for some users. Also, it's a shame that Microsoft doesn't work with this developer to get features ready before things are publicly released. That's not the developer's fault though. Similarly, notifications only come up every fifteen minutes instead of pushing, but that's a restriction that the developer can't fix without Microsoft's help.
Beautiful streaming
(opens in new tab)
A top-tier Mixer client

Free (opens in new tab)Mixplay is a gorgeous Mixer client that supports FTL, Hypezone, and lets you watch your favorite streamers on Mixer.
Windows Central Newsletter
Get the best of Windows Central in in your inbox, every day!
News Writer and apps editor
Sean Endicott brings nearly a decade of experience covering Microsoft and Windows news to Windows Central. He joined our team in 2017 as an app reviewer and now heads up our day-to-day news coverage. If you have a news tip or an app to review, hit him up at sean.endicott@futurenet.com (opens in new tab).
They should buy it and give the creator a payed job at MS to develop it further with the Mixer Team.

Why have they called it Mixplay? MixPlay is already a thing, it's the new-ish name for interactive features on Mixer. I guess the app will have to change its name again pretty soon.

I guess that Mixplay was named earlier, since the feature is quite new.

Microsoft should buy it, hire developers and republish it under Microsoft brand. It looks like a first party app.

The headline says it all. It was a great app from the start, but this redesign elevates it to exactly what Microsoft should have released. They should hire the developer and make it the official app. Furthermore, why ISN'T there an official app?

It's too bad it's not truly UWP and available on Windows 10 Mobile, because there's actually no way to watch Mixer on a Windows phone--it doesn't even work properly via the Edge browser.

One more thing: it doesn't count my lvl when I'm watching streams on Mixplay. That's why I still prefer web-version.

Your site has been infected. Whenever I try to get a link to your site (no others), I end up with a link to a 'Telefonica' Scam (not the real Telefonica as they now are called Movistar anyways). Some of your ads are obviously hijacking your site!
Windows Central Newsletter
Thank you for signing up to Windows Central. You will receive a verification email shortly.
There was a problem. Please refresh the page and try again.