Mobile Nations site apps for Windows Phone and more!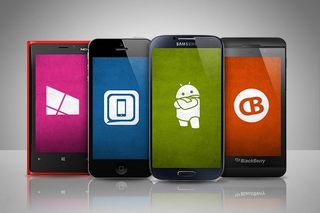 We all know Android Central, CrackBerry, iMore and Windows Phone Central are the best places to go to for your Android, BlackBerry, iOS and Windows Phone news… But did you know we have a whole family of apps purpose-built to free you from the shackles of your desktop computer?
Below is a quick roundup to connect you with these awesome apps. Download and install. You'll be glad you did!
Official site apps
Developed for Windows Phone 8 and 7.5, the official app of WPCentral.com is your guide to absolutely everything Windows Phone. There's live tile support, and our developer (Jay) is found lurking around our forums on a regular basis to take your feedback and suggestions. It's good, real good.
$0.99 - Download now
Available for all Z10 and Q10 owners, the official CB10 app was designed and developed by our own Marcus Adolfsson… and to say it's awesome is an understatement. The app recently won the 'Best Built for BlackBerry App' award at BlackBerry Live 2013. I use it all the time on my Q10 and Z10, and highly recommend you do the same.
Free - Download now
AndroidCentral.com is the #1 Android community on the planet. Connect with Phil, Alex, Jerry and the rest of the AC crew via the official AndroidCentral.com app, available for free in Google Play. You'll get the latest from the blog (of course), but inside you'll also find widgets, forums access, podcasts, and much more.
Free - Download now
The iMore for iPhone app is hands down the best way to enjoy iMore content, no matter where you are. It's a free download, available right now on the iTunes App Store.
Free - Download now
Important Note: We're planning to bring the official app experience to every site on every platform. The CB10 app for Windows Phone? The iMore app on BlackBerry? Yeah, that's coming!
Forums Apps
If you're a forums junkie, you should install our forums apps. Now. They're powered by Tapatalk and are readily available for free via Google Play and the iTunes App Store.
Note: While we'd love to have the app available for iOS, for some reason Apple has a habit of rejecting anything to do with Android Central.
So there you have it. No matter which Mobile Nations site you prefer (and hopefully you love ALL of them), we've got an app for you.
Get the Windows Central Newsletter
All the latest news, reviews, and guides for Windows and Xbox diehards.