Moto-Woe-la: Bad News Stacking Up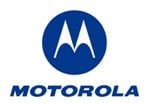 We've been feeling, well, empty here at WMExperts lately and at a bit of a loss as to explain why. Could it be that there's a dearth of gadget rumors? No - HTC has some fancy stuff coming out and our sister site TreoCentral reported (before anybody else, btw) that the 800w has entered some sort of public/private Beta test. Could it be that we haven't been able to play around with new gadgets lately? No - a quick perusal of our Reviews Archive definitely shows that the flow of useful toys and accessories has been steady. What is it, then?
Oh yeah, it's been several weeks since we reported on what is increasingly looking like the death spiral of Motorola. Silly us. Read on for the latest in Moto-Woe-la (get it?): Two bits on that pesky Carl Icahn, Motorola's latest financial results, and peek at their upcoming device roadmap. Like a car crash, we know you won't be able to look away.
Détente with Icahn
Here's the latest: After the announcement that Motorola intends to split in two, they finally reached an accord with gadfly Carl Icahn - Icahn gets two of his people on Motorola's board, in exchange for which he dropped his lawsuits and promised to quit trying to take over the company with a stock proxy bid. Oh, and he'll quit saying nasty things about Motorola publicly. Nice, right?
Dear reader, this is Motorola, whose CEO apparently doesn't believe in email, so "nice" is a tough thing for them to come by. No, apparently the new set up with Icahn is fraught with tension, as USA Today (opens in new tab) [via mocoNews] reports:
Yeouch. This is shaping up like some sort of wacky corporate custody battle, innit?
Bad Finances
The bad news continues, as Motorola also just announced their last quarter's financial results (opens in new tab). Grim? Grim:
"The net loss from continuing operations in the first quarter of 2008 was $194 million, or $0.09 per share."
"Mobile Devices segment sales were $3.3 billion, down 39 percent compared to the year-ago quarter. The operating loss was $418 million, compared to an operating loss of $233 million in the year-ago quarter"
"The Company's outlook for the second quarter is a loss from continuing operations of $0.02 to $0.04 per share"
Roadmap: Bumpy.
So Motorola has some sweet, high-end smartphone devices like the rumored Motorola Q10 or a Q9h with included WiFi to help out, right? Right?
You know the drill. Wrong. Here's a leak of their 2008 roadmap -
See the Windows Mobile device in there? Neither do we. See some sort of high-margin device in there? Neither do we.
Now What?
What's Motorola to do? Search us. We do think that this split could actually end up being pretty good. We've spoken with folks in charge of Motorola's business services and found them to be very smart. Ditto on the device side. There are hella-smart people at Motorola, but something's keeping them from being able to execute. We're with Icahn on this one: Motorola's got too much talent and too many resources to be floundering like this. They need to figure out where the problem is and right it, right quick.
As for me, I'm still loving my Motorola Q9h, I'm just worried it's going to be the last of its kind.
Windows Central Newsletter
Get the best of Windows Central in your inbox, every day!
Aion has quickly become one of the most lauded new entries to the gaming industry last year,battling its way aion kina to the top and earning aion gold high honors from those within the industry.Everyone here at NCsoft would like to thank our talented development team,unwavering operations folks aion kinah and most importantly our wonderful community.Our fans are what aion gold make this game great and we couldn

It's sad to hear that the Company

Oh yeah, it's been several weeks since we reported on what is increasingly looking like the death spiral of Motorola. Silly us. Read on for the latest in Moto-Woe-la (get it?): Two bits on that pesky Carl Icahn, Motorola's latest financial results, and peek at their upcoming device roadmap. Like a car crash, we know you won't be able to look away. hotels in Paris

Thanks for your post. Find more drivers here for free.
Fooler Download Drivers

I like motolora phones, I will think about buying one.

Thank You For This Blog, was added to my bookmarks.

Stacking and folding tables and banqueting chairs ideal for for every function. We have large stocks available for immediate purchase.A collection of physics-based games that can be played online and embedded into your blog or website.Focus stacking is a powerful technique for extending a photo's apparent depth of field. It's perhaps most useful in close-up and macro photography. Stacking