Movies, music and books we're into this week
'Tis the final weekend of July, and summer is flying by. By all means, enjoy the outdoors while you can. But you should probably also wind down afterward with a good movie, album or novel.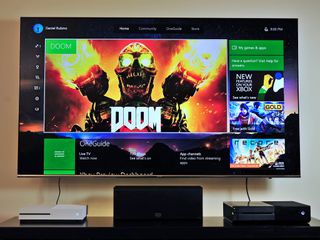 (Image credit: Daniel Rubino/Windows Central)
It's been a long week, huh? Yeah, us too. Welp, we're here with another bold batch of media recommendations, direct from the fine folks at Windows Central. This week, we have movies about a bat(man) and a lion; some electronic music that's surprisingly laidback; and a collection of surreal short stories.
Everything here has received the official Windows Central stamp o' approval, but if you don't see anything that grabs you, hit the link below for more recommendations from week's past.
More media recommendations from Windows Central
Movies
Music
Books
Windows Central Newsletter
Get the best of Windows Central in your inbox, every day!
THE DARK KNIGHT trilogy and BLADE RUNNER are easily among the top 20 films of all time

This is the day that The Boys was unleashed upon the World and I must say, it's pretty epic (not quite as in your face as the comics, but it's pretty out there). I highly recommend if you are into the likes of Watchmen or Preacher.