The last time I reviewed something from NACON, I was less than impressed. Their previous Xbox cloud controller effort had some of the worst triggers and buttons I've ever used, making the challenges of Xbox Cloud Gaming all the more irritating.
When I heard that NACON had released a new controller, naturally I wanted to give it a try to see whether any improvements had been made, and if not, warn people to steer clear and save their money. I quite honestly wasn't expecting much from the NACON MG-X Pro, but to my surprise, I think it quite easily earns a place among the best Xbox Cloud Gaming controllers out there right now.
Bottom line: The NACON MG-X Pro is a truly great effort from the company, delivering comfortable Microsoft-style ergonomics with good triggers, bumpers, sticks, and buttons. The only downside is the lack of USB-C connectivity in what is otherwise a near-perfect gamepad.
For
Great size and design that follows official Xbox controller ergonomics
Vastly improved triggers and bumpers, with decent travel and responsiveness
Great sticks with responsive motion and decent resistance
Great price, with a clamp design for almost any Android phone type
Against
Bluetooth connectivity is always worse than USB-C
Not available in the U.S. and other major markets
NACON MG-X Pro: Price and availability
The NACON MG-X Pro is available for 100 euros across EU and U.K. retailers, although as of writing, the stock availability seems a bit sketchy. Unfortunately, the controller doesn't seem to be available anywhere outside of Europe for the time being.
NACON MG-X Pro: What's good
The NACON MG-X Pro is a huge step up from the last product of theirs I reviewed, with exceptional attention paid to all of the key details. This Bluetooth gamepad is designed and licensed specifically for Xbox and Xbox Cloud Gaming, but you can use it to play any games on Android that support Xbox Bluetooth gamepads.
The NACON MG-X Pro has a very Microsoft-style design, with a controller that, at a glance, you could mistake for a regular Xbox gamepad. The black design, complete with color-coded ABYX buttons and official Xbox nexus button creates a very "official" looking profile, emulating Microsoft's engineering language with some flair. It's not quite as good as the real thing in the hand, but it's extremely close, and in my opinion, feels far more comfortable than the tightly packed Razer Kishi or GameSir X2.
The MG-X Pro sports a clamp-like design with a rubberized reverse for friction. It'll gently hug whatever device you put into it up to around 7 inches. I was able to slot my Galaxy Z Fold 3, complete with case, without any problems whatsoever. The lip of the clamp also gently wraps around your phone, ensuring that it won't slip out. Still, I wouldn't recommend turning the device upside down to test that out, unless you had a specifically light phone. I also wouldn't recommend this for tablets or the Galaxy Z Fold 3, either. The MG-X Pro is quite light by itself (a good thing!), but the lightness means that tablets can make it feel a little unbalanced when there's a large tablet poking out of it. It's far better suited to regular phones like the OnePlus line or the Galaxy S phones, and in that, it shines.
Source: Windows Central
I found myself incredibly impressed by the triggers this time around, which is naturally crucial for most games. I played Star Wars Battlefront II, The Evil Within, and Hollow Knight without issues. I have average-sized adult hands, and always felt many competing solutions focus on keeping their devices small to save on weight. The NACON MG-X spaces out its controls far more generously, which obviously is a huge boost for ergonomics and long sessions.
I felt the sticks were a tad high for me, but their action felt good. The resistance was a bit tenser than the official solutions, but I adjusted quite easily to them. The joysticks also have a soft metal edge around the sockets, which I thought was quite a nice touch.
Setting up this controller was also incredibly simple. A quick Bluetooth pairing press and you're away, with the Xbox Game Pass app detecting the gamepad as if it were an official Xbox controller. The battery life is also very generous at around 20 hours, and although it doesn't come with a charger in the box, practically any USB-C-based smartphone charger will do the trick.
NACON MG-X Pro: What's not good
The biggest and most obvious downside is the lack of USB-C connectivity. Sure, this is a hard problem to circumnavigate, given the sheer volume of phone types on the market. Positioning a USB-C connector that is simultaneously compatible with all of the world's thousands of Android handsets is a tall order, and Bluetooth is obviously the next-best solution. That being said, the lag introduced by Bluetooth, compounded by cloud gaming in general, is going to potentially cause latency headaches depending on where you are.
I reviewed this controller in Germany, and I live in a low-population-density area and relatively close to a Microsoft data center. My experience on Xbox Cloud Gaming is truly exemplary. I can play 3D shooters like Battlefield and Halo without any issues. The Bluetooth does add some latency, but given the quality of my streaming setup, it's hardly noticeable. Other games that are less latency-critical in their design will obviously fare better, but USB-C will always be preferred where applicable.
That's not to say the MG-X Pro's Bluetooth antennas are poor, by any means. I didn't notice a single instance of hitched connections or issues with pairing. It works well for what it is; it's just a shame that Bluetooth is the best option we have right now, until Microsoft joins Stadia on the Wi-Fi-Direct gamepad train, that is.
Beyond that, there really isn't anything particularly bad or negative to say about this controller. It's certainly up there with some of the best competing solutions, and I'd argue that it actually beats them on ergonomics. It would be nice if it had some of the extra features like screenshotting buttons as we see on the GameSir X2, but I'd rather take the comfort offered by NACON.
NACON MG-X Pro: Competition
Indeed, the NACON MG-X Pro's only real competition in the Android space is the Razer Kishi and the GameSir X2. The Kishi has the lowest compatibility rating of the three, owing to its restrictive rubber-insert design that is only fully compatible with a subset of phones. The Kishi also has a very tight design, which can get uncomfortable over time. The same is true for the GameSir X2, which is very small and perhaps less-than-ideal for an average adult-sized hand.
The kicker is that both the Kishi and GameSir have USB-C options. The GameSir X2's unique USB-C pivot means that it works with most modern smartphones, and eliminating latency from Bluetooth is an obvious benefit for twitchy cloud games. That being said, the NACON MG-X Pro destroys both the Kishi and the GameSir X2 for sheer ergonomics and comfort. Following the tried-and-tested official design was absolutely the right choice here, and unless you find that Bluetooth is absolutely a no-go for your on-the-go gaming, I'd argue that the NACON MG-X Pro is actually be the best option for Xbox Cloud Gaming now until we get an Android version of the iOS Backbone.
NACON MG-X Pro: Should you buy it?
In a word: yes. The NACON MG-X Pro sports a superior ergonomic design to that of its primary competitors, and while you do have to compromise with Bluetooth connectivity, the 4.2 antennas work well and will hinder only the most sensitive games and Wi-Fi setups.
The triggers are great with tactile actuation and good travel. The buttons also feel as though they came from an official product, with joysticks and D-pad controls that more than get the job done. The MG-X Pro is also compatible with a huge array of phones, and even small tablets, like my huge Galaxy Z Fold 3. Although I wouldn't recommend using it with a larger phone or tablet unless you absolutely have no choice due to balancing.
This is, however, an absolutely ideal Xbox Cloud Gaming device for anyone with a normal-sized handset, elevating your ability to play Xbox games on the move. If you can find one, that is. Sadly, it's only available in Europe as of writing, but hopefully, that'll change soon. This is a great product.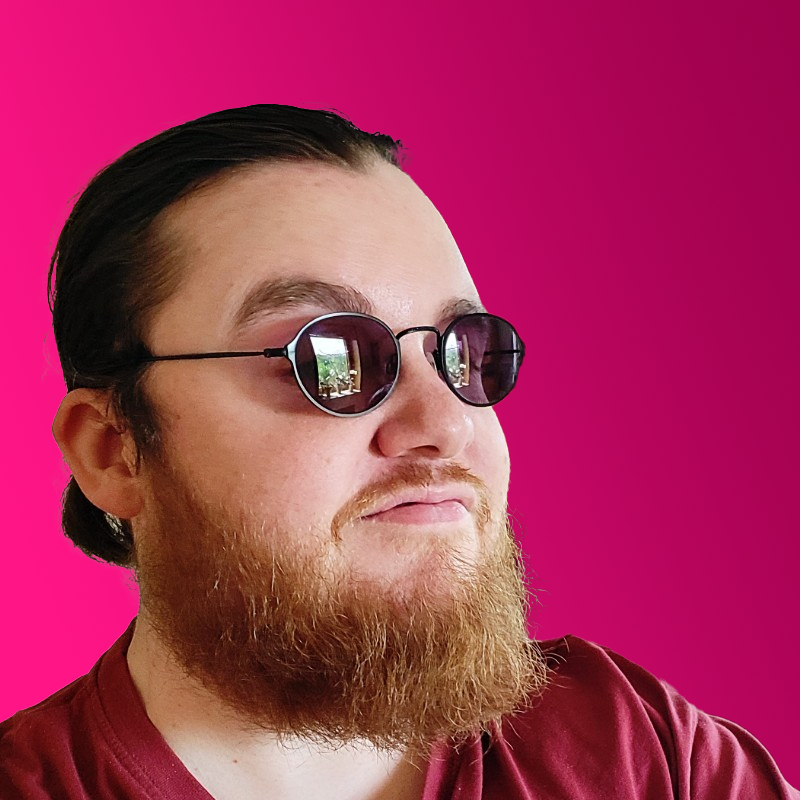 Jez Corden a Managing Editor at Windows Central, focusing primarily on all things Xbox and gaming. Jez is known for breaking exclusive news and analysis as relates to the Microsoft ecosystem while being powered by caffeine. Follow on Twitter @JezCorden and listen to his Xbox Two podcast, all about, you guessed it, Xbox!