New games revealed for Oculus Rift headset, along with Oculus Home VR portal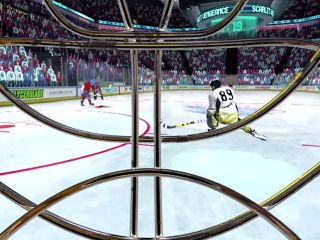 Today's Oculus press event wasn't just about the Oculus Rift hardware. The company also showed off a number of games that are either being made exclusively for their upcoming virtual reality headset, or being ported to work with that hardware.
One of the games that got the spotlight was the third-person action game Edge of Nowhere, from Ratchet & Clank and Sunset Overdrive creators Insomniac Games. Here's a brief description:
Another game that was shown during the event was the fantasy role playing game Chronos, from developer Gunfire Games. Here's what you can expect:
CCP Games showed off a trailer of EVE Valkyrie, their previously-announced space shooter set in the same universe as their EVE Online massively multiplayer game. Other games that are due for release for the headset include VR Sports Challenge, which will offer first person pro sports experiences like hockey, football and more, along with Damaged Core, a first person shooter from developer High Voltage. Haromonix, Climax and Square Enix are all making games for the Rift. In addition, Oculus is investing $10 million so that small indie developers can develop games for the Rift.
During the press event, Oculus also showed the VR portal to play those games on the Oclus Rift. It's called Oculus Home, and much like Valve's Steam online store, it will allow owners of the Rift to browse games and try them out, along with support for chatting with friends online.
Oculus plans to demo many of the upcoming games for the Rift at E3 2015 next week in Los Angeles.
Bring on the games that give me vertigo!

Yeah. I've found that games where your avatar is in a sitting position (e.g racing or flight sim) are fine, and your brain will readily accept the illusion. Very immersive and fun. But any time your avatar is moving freely (but your actual body is not because you're sitting) is an express pass to vomit city. And often a nasty headache to go along with it.

I'm assuming we'll still see existing support from games like Alien Isolation I hope..

Holy sh*t, i wonder how the motion sickness Will be when u het slammed.

Microsoft does not have a VR headset. (Its hololens is AR and will be very expensive.) integrate oculus into Xbox and let it work in conjunction with Kinect and you have a winner.

Oculus is misspelled in the very last paragraph. "Oclus". It was a good read though. Thanks for this information.

This basically means Microsoft own Oculus as well(just saying).

No, Facebook owns Oculus, Microsoft partered with them.

Hopefully they update the Instagram app lol

So it is essentially first person Kinect games.

Your comment just made me think of something kind of awesome - what about hooking an oculus rift to your xbox one, and playing a game entirely without a controller, but instead kinect reads what you're doing!!

If 2k was still doing football I would love to try the first person mode on that lol

Maybe its just me but I am so not impressed. I hope having Oculus on would make a better impression.

Now they just need to add Halo 5 to oculus and this would br the best experience ever!! Posted via the Windows Central App for Android
Windows Central Newsletter
Thank you for signing up to Windows Central. You will receive a verification email shortly.
There was a problem. Please refresh the page and try again.