New LEGO Dimensions expansions will include Harry Potter, Knight Rider, The A-Team, and more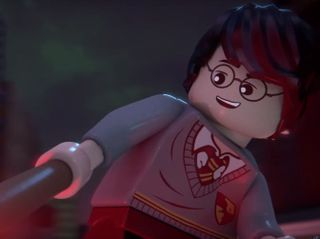 Developer TT Games and publisher Warner Bros Interactive will be releasing a ton of expansion packs for its toy-video game hybrid LEGO Dimensions in the next year. They will include packs based on franchises like Harry Potter, Ghostbusters, Adventure Time, Knight Rider, The A-Team and many more. LEGO Dimensions is available for the Xbox One, Xbox 360, PlayStation 3, PlayStation 4 and Wii consoles.
Warner Bros. Interactive's press release says:
Some packs will support the new Battle Arenas feature, which will offer offline multiplayer split-screen features for up to four players:
Not exactly my kind of game, but that trailer had me smiling the whole time.

hopefully it won't go the route of Infinity. then again, I still have a bunch of Lego games to play with my daughter, which I've bought for $5 each

Well good thing is its not directly associated with ttgames like their mmo

If you pick "The A-Team", do your bullets hit anything? Does Murdock try to get B.A. to fly? Does Faceman get some hot chicks and a Corvette? Does Hannibal smoke a cigar and save the town? DO THEY BUILD A RIDICULOUS CONTRAPTION IN A GARAGE?? I must know!!!

Does KITT have turbo boost, ski mode, ejection seat, super pursuit mode, and a laser?

The problem with Lego Dimensions is that it's like every other Lego game except you have to pay for the characters instead of unlocking them. I'll stick with Lego Batman 3, Lego Avengers, etc., thanks.

Ah, but you get mini figs too! Posted via my MotoE2

Well theres always Legends of Chima Online & Lego Minifigures Online

I though the same, I have all of the lego games except the indiana jones and batman, this Dimensions looks just like them, can't find any compeling reason to get it... is it really worth it? Infinity had a good idea, but implemente poorly
Windows Central Newsletter
Get the best of Windows Central in in your inbox, every day!
Thank you for signing up to Windows Central. You will receive a verification email shortly.
There was a problem. Please refresh the page and try again.